Others titles
Deaths Due to Drugs
Connecticut Accidental Deaths
Accidental Drug Overdose
Keywords
Accidental Drug
Accidental Deaths
Accidental Drug Related Deaths
Drug Overdose
Substance Abuse
Morphine and Heroin
Accidental Drug Overdose
Accidental Drug Related Deaths in Connecticut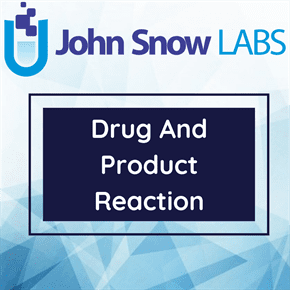 This dataset contains the list of each accidental death associated with a drug overdose in the state of Connecticut from 2012 to 2017. Deaths are grouped by age, race, ethnicity, and gender and by the types of drugs detected post-death.
Log in to download
Complexity
Get The Data
For getting access to data download links please read and accept the end-user license agreement.
Your Data License
Research

Non-Commercial, Share-Alike, Attribution

Free Forever

Commercial

Commercial Use, Remix & Adapt, White Label Log in to download
Description
Accidental Drug Related Deaths reports totals and subtotals of deaths attributable to accidental drug overdoses by place of death as reported by the Connecticut Office of the Chief Medical Examiner. Individual deaths are categorized according to the presence of specific substances and also according to the presence of an opioid substance.
The "Morphine (Not Heroin)" values are related to the differences between how Morphine and Heroin are metabolized and , therefore, detected in the toxicity results. Heroin metabolizes to 6-MAM which then metabolizes to morphine. 6-MAM is unique to heroin and has a short half-life (as does heroin itself). Thus, in some heroin deaths, the toxicity results will not indicate whether the morphine is from heroin or prescription morphine. In these cases, the Medical Examiner may be able to determine the cause based on the scene investigation (such as finding heroin needles). If they find prescription morphine at the scene it is certified as "Morphine (not heroin)." Therefore, the cause of death may indicate Morphine, but the Heroin or Morphine (Not Heroin) may not be indicated.
"Any Opioid" – If the Medical Examiner cannot conclude whether it's RX Morphine or heroin based morphine in the toxicity results, that column may be checked.
About this Dataset
Data Info
| | |
| --- | --- |
| Date Created | 2015-10-09 |
| Last Modified | 2020-06-24 |
| Version | 2020-06-24 |
| Update Frequency | Annual |
| Temporal Coverage | 2012-2019 |
| Spatial Coverage | Connecticut |
| Source | John Snow Labs; Office of the Chief Medical Examiner; |
| Source License URL | |
| Source License Requirements | N/A |
| Source Citation | N/A |
| Keywords | Accidental Drug, Accidental Deaths, Accidental Drug Related Deaths, Drug Overdose, Substance Abuse, Morphine and Heroin, Accidental Drug Overdose |
| Other Titles | Deaths Due to Drugs, Connecticut Accidental Deaths, Accidental Drug Overdose |
Data Fields
| Name | Description | Type | Constraints |
| --- | --- | --- | --- |
| Case_Number | Unique case number for the record. | string | - |
| Date | Date of death due to drug use. | date | - |
| Gender | Gender of the person used drugs. | string | - |
| Race | Race of the person used drugs. | string | - |
| Age | Age of the person used drugs. | integer | level : Ratio |
| City | City of the Residence | string | - |
| State_Abbreviation | State of the Residence | string | - |
| County | County of the Residence | string | - |
| Death_City | City where death occurred | string | - |
| Death_County | County where death occurred | string | - |
| Location | Location where death occurred | string | - |
| Description_of_Injury | Detail description of the accidental injury | string | - |
| Injury_Place | Place of injury | string | - |
| Immediate_Cause | Immediate cause of death | string | - |
| Is_Heroin | Was death occurred due to use of heroin | boolean | - |
| Is_Cocaine | Was death occurred due to use of cocaine | boolean | - |
| Is_Fentanyl | Was death occurred due to use of fentanyl | boolean | - |
| Is_Oxycodone | Was death occurred due to use of oxycodone | boolean | - |
| Is_Oxymorphone | Was death occurred due to use of oxymorphone | boolean | - |
| Is_EtOH | Was death occurred due to use of EtOH. ETOH is an acronym for the term ethyl alcohol (ET-hyl alc-OH-ol) | boolean | - |
| Is_Hydrocodone | Was death occurred due to use of hydrocodone | boolean | - |
| Is_Benzodiazepine | Was death occurred due to use of benzodiazepine | boolean | - |
| Is_Methadone | Was death occurred due to use of methadone | boolean | - |
| Is_Amphetamine | Was death occurred due to use of amphet | boolean | - |
| Is_Tramadol | Was death occurred due to use of tramad | boolean | - |
| Is_Morphine | Use of Morphine (not heroin) | boolean | - |
| Is_Hydromorphone | Was death occurred due to use of Hydromorphone | boolean | - |
| Other | Any other drug used. | string | - |
| Is_OpiateNOS | Any other opiate. | boolean | - |
| Is_Any_Opioid | Any other opioid used. | boolean | - |
| Manner_of_Death | Manner of death (Accident, Natural, Pending) | string | - |
| Latitude | Latitude location where death occurred | number | - |
| Longitude | Longitude location where death occurred | number | - |
Data Preview
| | | | | | | | | | | | | | | | | | | | | | | | | | | | | | | | | |
| --- | --- | --- | --- | --- | --- | --- | --- | --- | --- | --- | --- | --- | --- | --- | --- | --- | --- | --- | --- | --- | --- | --- | --- | --- | --- | --- | --- | --- | --- | --- | --- | --- |
| Case Number | Date | Gender | Race | Age | City | State Abbreviation | County | Death City | Death County | Location | Description of Injury | Injury Place | Immediate Cause | Is Heroin | Is Cocaine | Is Fentanyl | Is Oxycodone | Is Oxymorphone | Is EtOH | Is Hydrocodone | Is Benzodiazepine | Is Methadone | Is Amphetamine | Is Tramadol | Is Morphine | Is Hydromorphone | Other | Is OpiateNOS | Is Any Opioid | Manner of Death | Latitude | Longitude |
| 14-0273 | 2014-06-28 | | | | | | | | | | substance | | Acute fent, hydrocod, benzodiazepine | | | True | | | | | True | True | | | | | | | | Accident | 41.575155 | -72.738288 |
| 13-0102 | 2013-03-21 | Male | Black | 48.0 | NORWALK | | | NORWALK | FAIRFIELD | Hospital | | | Cocaine Intoxication | | True | | | | | | | | | | | | | | | Accident | | |
| 16-0165 | 2016-03-13 | Female | White | 30.0 | SANDY HOOK | CT | FAIRFIELD | DANBURY | | Hospital | Substance Abuse | Unknown | Acute Heroin and Cocaine Intoxication | True | True | | | | | | | | | | | | | | True | Accident | 41.393665999999996 | -73.451539 |
| 16-0208 | 2016-03-31 | Male | White | 23.0 | RYE | NY | WESTCHESTER | GREENWICH | | Hospital | substance abuse | Residence | Acute Fentanyl and Morphine Intoxication | True | | True | | | | | | | | | | | | | True | Accident | 41.026526000000004 | -73.62854899999999 |
| 13-0052 | 2013-02-13 | Male | Asian, Other | 22.0 | FLUSHING | | QUEENS | GREENWICH | FAIRFIELD | Hospital | Transdermal Absorption | Other | Fentanyl Intoxication | | | True | | | | | | | | | | | | | | Accident | 41.026526000000004 | -73.62854899999999 |
| 14-0277 | 2014-06-29 | Male | White | 23.0 | BRISTOL | | | BRISTOL | HARTFORD | Residence | Inhalation | Residence | Heroin Intoxication | True | | | | | | | | | | | | | | | | Accident | 41.673037 | -72.945791 |
| 12-0205 | 2012-08-12 | Female | White | 21.0 | WEST HARTFORD | | HARTFORD | WEST HARTFORD | HARTFORD | Residence | Used Heroin | Residence | Heroin Toxicity | True | | | | | | | | | | | | | | | | Accident | 41.762008 | -72.741807 |
| 13-0404 | 2013-11-10 | Female | White | 40.0 | HAMDEN | | NEW HAVEN | NEW HAVEN | NEW HAVEN | Hospital | | | Complications of Cocaine Intoxication | | True | | | | | | | | | | | | | | | Accident | 41.308252 | -72.924161 |
| 12-0107 | 2012-04-25 | Male | White | 40.0 | EAST HARTFORD | | HARTFORD | EAST HARTFORD | HARTFORD | Residence | Used Heroin | Residence | Heroin Toxicity | True | | | | | | | | | | | | | | | | Accident | 41.769319 | -72.643785 |
| 13-0161 | 2013-05-15 | Male | White | 50.0 | MONTVILLE | | NEW LONDON | MONTVILLE | NEW LONDON | Residence | Ingestion | Residence | Oxycodone Intoxication | | | | | True | | | | | | | | | | | | Accident | | |