State-Of-The-Art Medical Data De-identification and Obfuscation
February 23, 2023 @ 2pm ET
The process of de-identifying protected health information (PHI) from unstructured medical notes is often essential when working with patient-level documents, such as physician notes. Using current state-of-the-art techniques, automated de-identification of both structured and free-text medical text can be accomplished at the same level of accuracy as with human experts.
Recently, John Snow Labs' Healthcare Natural Language Processing (NLP) library – the most widely used such tool in the healthcare and life science industries – has achieved new state-of-the-art accuracy on standardized benchmarks. This webinar will introduce this solution and compare its accuracy, speed, and scalability to human efforts and to the three major cloud providers.
Join us for this webinar, where we will delve into practical implementation details and scenarios. Attendees will:
Understand text de-identification in various human languages
Discuss data obfuscation techniques
Review the recommended setup for industrial-strength deployment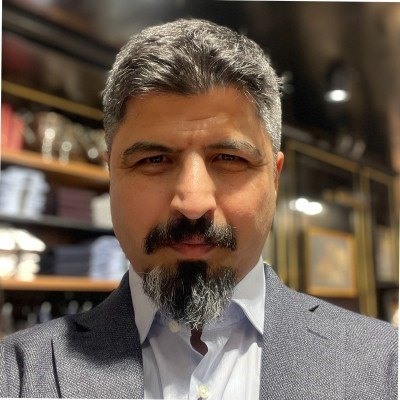 Veysel Kocaman
Head of Data Science at John Snow Labs
Veysel is Head of Data Science at John Snow Labs, improving the Spark NLP for the Healthcare library and delivering hands-on projects in Healthcare and Life Science.
He is a seasoned data scientist with a strong background in every aspect of data science including machine learning, artificial intelligence, and big data with over ten years of experience. He's also pursuing his Ph.D. in ML at Leiden University, Netherlands, and delivers graduate-level lectures in ML and Distributed Data Processing.
Veysel has broad consulting experience in Statistics, Data Science, Software Architecture, DevOps, Machine Learning, and AI to several start-ups, boot camps, and companies around the globe. He also speaks at Data Science & AI events, conferences and workshops, and has delivered more than 20 talks at International as well as national conferences and meetups.

Jiri Dobes
Head of Solutions at John Snow Labs
Jiri Dobes is the Head of Solutions in John Snow Labs. He has been leading the development of machine learning solutions in healthcare and other domains for the past five years. Jiri is a PMP certified project manager. His previous experience includes delivering large projects in the power generation sector and consulting for the Boston Consulting Group and large pharma. Jiri holds a Ph.D. in mathematical modeling.