Accelerate your project with expert DataOps
"John Snow Labs have not only enabled us to see the full impact of our project on people, but have also contributed to the knowledge base about addressing the AIDS epidemic among adolescents." Anna Kydd, Founder & Director at SHM Foundation
Read the case study
Read the case study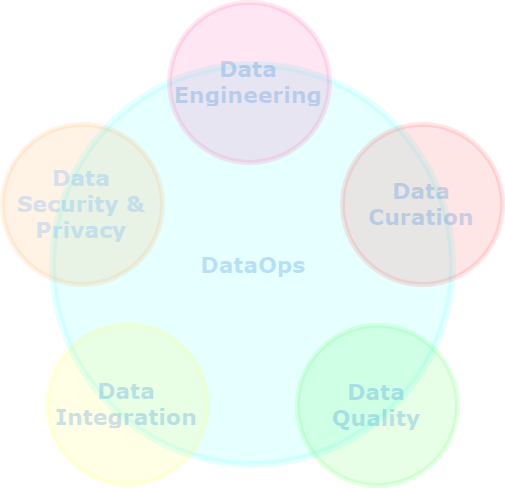 How much do you spend on going from science to product?
Data Engineering
Data scientists are good at prototyping machine learning models, but may experience hard times while deploying and performing maintenance of the platform. Data Engineering activities are rather time consuming and require specific technical knowledge.
We take a prototype that runs on a laptop and make it run reliably in production environment at scale.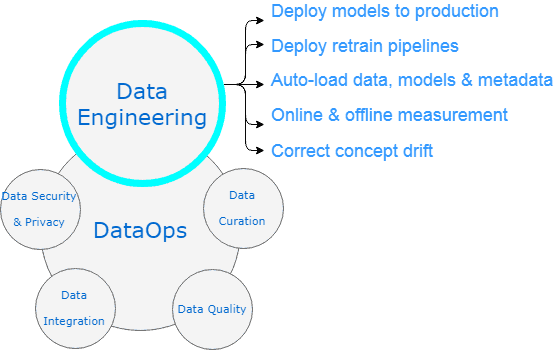 "John Snow Labs provided professional and friendly service to us as well as thorough analysis of complex data. Where relevant, I think they could contribute positively to future projects. I would recommend them for their availability, personal service and commitment and enthusiasm for the projects they assist." Anna Kydd, Founder & Director at SHM
Learn more
Learn more
You are what you eat. What data do you feed your models?
Data Curation
While building a model, you need to get data based on which you will train the model. Luckily nowadays it is possible to find almost everything in the Internet, but such exuberance comes with no guarantee regarding the quality.
Datasets from John Snow Labs are commercially redistributable and embrace our experience with the emphasis on human efforts invested to data curation.

"I believe our collaboration on the DataforGood Hackathon was productive and seamless. We really appreciated your professionalism, promptitude and dedication when it comes both to the data quality and project management." Chi Pakarinen, Project Managerat at Synergist
Learn more
Learn more
Machine learning has a much higher quality bar than BI
Data Quality
Data Quality is a basic requirement prior to any analysis.
Quality characteristics of maturity model build on each other, and it is impossible to get to a higher level before mastering the lower one.
"John Snow Labs' analysis has given me new ideas for exploring future data we may collect, as well as helped to inform the kinds of data we need to complete further analysis in the future." Jennifer Cohen, Lead Project Manager at SHM
Learn more
Learn more
Just moving the data into one place leaves your data scientists doing most of this work
Data Integration
Data may be coming to analytics platform not from single source, but from several and the way how it could be transferred is different. To be usable data has to be throughly reviewed and prepared.
Take data integration of multiple datasets to a complete new level and play with different formats of enriched normalized data that can be joined and queried out of the box.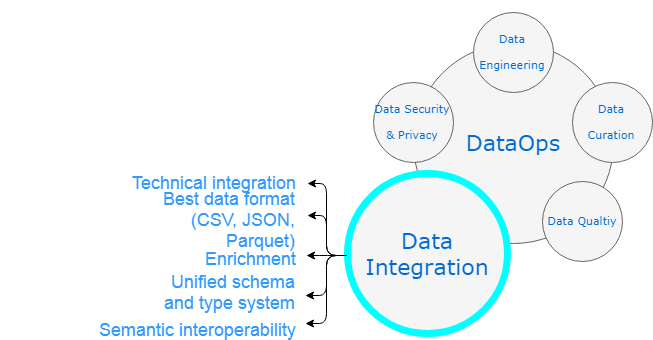 "The JSL combination of industry expertise and cybersecurity intelligence helped Atigeo identify 4.5 times more cyber threats for one customer." Lead Project Manager at Atigeo
Learn more
Learn more
How fast can you go to market in a high compliance industry and still sleep at night?
Data security and privacy
How fast can you go to market in a high compliance industry and still sleep at night?
Analytics platforms are often dealing with personally identifiable data. So you have to protect this data and introduce more security controls.
Get guidance through most common pitfalls and benefit from rapid, accurate and up-to-date insights to data security and privacy.

Schedule a call
To avoid issues like this and make the most of machine learning, it's important to follow all five levels of the maturity model of productive analytics platform:
Data Engineering
Data Curation
Data Quality
Data Integration
Data Security & Privacy
Tell us what you are doing and what complications you are facing and John Snow Labs will include our solutions within your operations.