Others titles
Acute Hospital Care Performance Measure for Accident and Emergency Services
Number of Attendances at A&E Services in Scottish Hospitals
Accident and Emergency Services Across Scotland Against The 4 Hour Standard
Keywords
Number of Attendances
Hospital Acute Specialties
Accident and Emergency Services
Health Intelligence
Emergency Healthcare Service
Scottish Government Policy
Hospital Administrative Systems
Accident and Emergency Waiting Times
Attendances at Accident and Emergency Services in Scottish Hospitals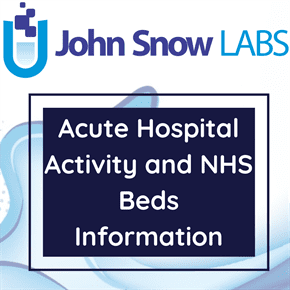 This dataset provides information about statistics on attendances at Accident and Emergency (A&E) services across Scotland. The information includes trends in the number of attendances and performance against the 4-hour standard.
Log in to download
Complexity
Get The Data
For getting access to data download links please read and accept the end-user license agreement.
Your Data License
Research

Non-Commercial, Share-Alike, Attribution

Free Forever

Commercial

Commercial Use, Remix & Adapt, White Label Log in to download
Description
Scotland has some of the best health service data in the world. Few other countries have information which combines high-quality data, consistency, national coverage and the ability to link data to allow patient-based analysis and follow up. The Information Services Division (ISD) is a division of National Services Scotland, part of NHS Scotland. ISD provides health information, health intelligence, statistical services and advice that support the NHS in progressing quality improvement in health and care and facilitates robust planning and decision making.
Accident and Emergency waiting times and activity including performance against the 4-hour waiting time standard and the target to reduce attendances at Emergency Departments. The System Watch tool monitors and predicts activity and bed occupancy to support emergency healthcare service planning and management in NHS Scotland. The ongoing work to link unscheduled care data from different sources to form patient care pathways. Hospital admissions and deaths from unintentional injuries and assaults, sourced from hospital administrative systems across Scotland and the National Records of Scotland.
Data from Emergency Departments (EDs) and Minor Injuries Units (MIUs)/Other are used for several purposes including:
– Monitoring the 4-hour wait standard
– Information is used to monitor and plan for Winter Pressures
– Identifying the times of the year where activity increases
– Providing evidence to improve patient care and support Scottish Government policy
About this Dataset
Data Info
| | |
| --- | --- |
| Date Created | 2018-09-18 |
| Last Modified | 2022-11-29 |
| Version | 2022-11-29 |
| Update Frequency | Weekly |
| Temporal Coverage | 2015-2022 |
| Spatial Coverage | Scotland |
| Source | John Snow Labs; Information Services Division (ISD), NHS National Services Scotland; |
| Source License URL | |
| Source License Requirements | N/A |
| Source Citation | N/A |
| Keywords | Number of Attendances, Hospital Acute Specialties, Accident and Emergency Services, Health Intelligence, Emergency Healthcare Service, Scottish Government Policy, Hospital Administrative Systems, Accident and Emergency Waiting Times |
| Other Titles | Acute Hospital Care Performance Measure for Accident and Emergency Services, Number of Attendances at A&E Services in Scottish Hospitals, Accident and Emergency Services Across Scotland Against The 4 Hour Standard |
Data Fields
| Name | Description | Type | Constraints |
| --- | --- | --- | --- |
| Week_Ending_Date | Indicates the weekly final date. | date | - |
| NHS_Board_Code | It represents the code of the National Health Service (NHS) board name. | string | - |
| NHS_Board_Name | Indicates the name of the National Health Service (NHS) board. | string | - |
| Location_Code | Indicates either the 5 digit hospital code; 9 digit health board or council code; or "scot" for Scotland. | string | - |
| Location_Name | Indicates the name of the location. | string | - |
| Attendance | Indicates the number of attendances. | integer | level : Ratio |
| Number_Over_4_Hours | Indicates the weekly attendances of patients spending over 4 hours in emergency hospital for NHS Scotland. | integer | level : Ratio |
| Percentage_Within_4_Hours | Indicates the percentage of patients spending less than 4 hours in emergency hospital for NHS Scotland. | number | level : Ratio |
| Number_Over_8_Hours | Indicates the weekly attendances of patients spending over 8 hours in emergency hospital for NHS Scotland. | integer | level : Ratio |
| Percentage_Within_8_Hours | Indicates the percentage of patients spending less than 8 hours in emergency hospital for NHS Scotland. | number | level : Ratio |
| Number_Over_12_Hours | Indicates the weekly attendances of patients spending over 12 hours in emergency hospital for NHS Scotland. | integer | level : Ratio |
| Percentage_Within_12_Hours | Indicates the percentage of patients spending less than 12 hours in emergency hospital for NHS Scotland. | number | level : Ratio |
Data Preview
| | | | | | | | | | | | |
| --- | --- | --- | --- | --- | --- | --- | --- | --- | --- | --- | --- |
| Week Ending Date | NHS Board Code | NHS Board Name | Location Code | Location Name | Attendance | Number Over 4 Hours | Percentage Within 4 Hours | Number Over 8 Hours | Percentage Within 8 Hours | Number Over 12 Hours | Percentage Within 12 Hours |
| 2015-02-22 | A | NHS Ayrshire & Arran | A210H | University Hospital Ayr | 812 | 189 | 76.7 | 24.0 | 97.0 | 3.0 | 99.6 |
| 2015-02-22 | A | NHS Ayrshire & Arran | A111H | University Hospital Crosshouse | 1364 | 253 | 81.5 | 50.0 | 96.3 | 14.0 | 99.0 |
| 2015-02-22 | B | NHS Borders | B120H | Borders General Hospital | 524 | 55 | 89.5 | 1.0 | 99.8 | | 100.0 |
| 2015-02-22 | Y | NHS Dumfries & Galloway | Y146H | Dumfries & Galloway Royal Infirmary | 602 | 26 | 95.7 | | 100.0 | | 100.0 |
| 2015-02-22 | Y | NHS Dumfries & Galloway | Y144H | Galloway Community Hospital | 199 | 13 | 93.5 | 1.0 | 99.5 | | 100.0 |
| 2015-02-22 | F | NHS Fife | F704H | Victoria Hospital (NHS Fife) | 1302 | 166 | 87.3 | 24.0 | 98.2 | 8.0 | 99.4 |
| 2015-02-22 | V | NHS Forth Valley | V217H | Forth Valley Royal Hospital | 1105 | 43 | 96.1 | | 100.0 | | 100.0 |
| 2015-02-22 | N | NHS Grampian | N101H | Aberdeen Royal Infirmary | 1117 | 164 | 85.3 | 36.0 | 96.8 | 3.0 | 99.7 |
| 2015-02-22 | N | NHS Grampian | N411H | Dr Gray's Hospital | 439 | 25 | 94.3 | 2.0 | 99.5 | 1.0 | 99.8 |
| 2015-02-22 | N | NHS Grampian | N121H | Royal Aberdeen Children's Hospital | 327 | 7 | 97.9 | | 100.0 | | 100.0 |