Others titles
Advanced Imaging in the Management of Hip Fractures
Cephalomedullary Device Versus Sliding Hip Screw in the Management of Hip Fractures
AAOS Guidelines on Hip Fracture Management
Advanced Imaging Function in the Management of Hip Fractures in the Elderly
Cephallomedullary Device Versus Sliding Hip Screw Functions in Elderly Hip Fracture
Cephallomedullary Gamma Nail Device Versus Sliding Hip Screw Functions in Elderly Hip Fractures
Cephallomedullary IM Nailing Device Versus Sliding Hip Screw Functions in Elderly Hip Fractures
Keywords
Hip Fractures
Advanced Imaging in Hip Fractures
Cephalomedullary Device Versus Sliding Hip Screw
Management of Hip Fractures
Hip Fractures in the Elderly
Hip Fracture
Gamma Nail Device
IM Nailing
Cephallomedullary Device VS Sliding Hip Screw Fracture Functions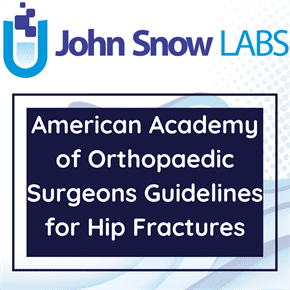 This dataset shows moderate evidence that supports using a cephalomedullary device for the treatment of patients with unstable intertrochanteric hip fractures.
Log in to download
Complexity
Get The Data
For getting access to data download links please read and accept the end-user license agreement.
Your Data License
Research

Non-Commercial, Share-Alike, Attribution

Free Forever

Commercial

Commercial Use, Remix & Adapt, White Label Log in to download
Description
Although many studies have been done, the variability of fracture classification systems and implants used makes interpretation of the literature challenging. Evaluation of these studies shows moderate strength evidence supporting the treatment benefit of cephalomedullary devices for unstable intertrochanteric fractures.
The current trend for increasing use of cephalomedullary devices in the treatment of intertrochanteric fractures (Yli-Kyyny, Injury 2012; 2008, Jeffery Anglen, JBJS) in the absence of strong supporting evidence as well as the recent concerns regarding increased complication rates with conversion of failed cephalomedullary implants to total hip arthroplasty (Pui et al JOA 2013) warrants caution and further investigation.
About this Dataset
Data Info
| | |
| --- | --- |
| Date Created | 2014-09-05 |
| Last Modified | 2014-09-05 |
| Version | 2014-09-05 |
| Update Frequency | Never |
| Temporal Coverage | 1998-2005 |
| Spatial Coverage | United States |
| Source | John Snow Labs; American Academy of Orthopaedic Surgeons (AAOS); |
| Source License URL | |
| Source License Requirements | N/A |
| Source Citation | N/A |
| Keywords | Hip Fractures, Advanced Imaging in Hip Fractures, Cephalomedullary Device Versus Sliding Hip Screw, Management of Hip Fractures, Hip Fractures in the Elderly, Hip Fracture, Gamma Nail Device, IM Nailing |
| Other Titles | Advanced Imaging in the Management of Hip Fractures, Cephalomedullary Device Versus Sliding Hip Screw in the Management of Hip Fractures, AAOS Guidelines on Hip Fracture Management, Advanced Imaging Function in the Management of Hip Fractures in the Elderly, Cephallomedullary Device Versus Sliding Hip Screw Functions in Elderly Hip Fracture, Cephallomedullary Gamma Nail Device Versus Sliding Hip Screw Functions in Elderly Hip Fractures, Cephallomedullary IM Nailing Device Versus Sliding Hip Screw Functions in Elderly Hip Fractures |
Data Fields
| Name | Description | Type | Constraints |
| --- | --- | --- | --- |
| Study | Description of the previous studies used in this research. | string | required : 1 |
| Outcome | Description of the reported outcomes from the participants who used either a Cephalomedullary Device or a Sliding Hip Screw for the management of hip fracture. | string | required : 1 |
| Notes | Description of the specific outcome when a Cephalomedullary Device or a Sliding Hip Screw was used. | string | - |
| Duration | Description of the duration of the outcome after using either a Cephalomedullary Device or a Sliding Hip Screw for the management of hip fracture. | string | required : 1 |
| Group_1 | Description of the specific device or screw used to manage hip fracture in the first group. | string | required : 1 |
| Group_2 | Description of the specific device or screw used to manage hip fracture in the second group. | string | required : 1 |
| Population_Size | Shows the number of participants or population size in a certain group that used either a Cephalomedullary Device or a Sliding Hip Screw for the management of hip fracture. | integer | level : Ratiorequired : 1 |
| Statistic | Description of the measurable characteristic of a sample population. | string | - |
| Result | Results of the study. | number | level : Ratio |
| Probability | Effectiveness of the result based on the hypothesis of the study. | number | level : Ratio |
| Study_P_Value | Statistical significance of the results of the study. | string | - |
| Favors | Description of which method is more effective. | string | required : 1 |
Data Preview
| | | | | | | | | | | | |
| --- | --- | --- | --- | --- | --- | --- | --- | --- | --- | --- | --- |
| Study | Outcome | Notes | Duration | Group 1 | Group 2 | Population Size | Statistic | Result | Probability | Study P Value | Favors |
| Sadowski et al 2002 | Home discharge | | post-op | Proximal Femoral Nail | Dynamic Hip Screw | 39 | Risk ratio | 0.48 | 0.35 | | NS |
| Sadowski et al 2002 | Nursing home/rehabilitation hospital discharge | | post-op | Proximal Femoral Nail | Dynamic Hip Screw | 39 | Risk ratio | 1.01 | 0.94 | | NS |
| Sadowski et al 2002 | Jensen social function score | | 12 months | Proximal Femoral Nail | Dynamic Hip Screw | 28 | Mean difference | 0.1 | 0.82 | | NS |
| Sadowski et al 2002 | Parker and palmer function score | | 12 months | Proximal Femoral Nail | Dynamic Hip Screw | 28 | Mean difference | -1.0 | 0.4 | | NS |
| Sadowski et al 2002 | Home residence | | 12 months | Proximal Femoral Nail | Dynamic Hip Screw | 35 | Risk ratio | 1.7 | 0.23 | | NS |
| Sadowski et al 2002 | Nursing home residence | | 12 months | Proximal Femoral Nail | Dynamic Hip Screw | 35 | Risk ratio | 1.7 | 0.23 | | NS |
| Miedel et al 2005 | Katz ADL index category A or B | independent in at least 5 of 6 functions | 12 months | Gamma nail | Medoff sliding plate | 168 | Risk ratio | 0.82 | 0.15 | | NS |
| Miedel et al 2005 | Katz ADL index category A or B | independent in at least 5 of 6 functions | 4 months | Gamma nail | Medoff sliding plate | 156 | Risk ratio | 0.9 | 0.43 | | NS |
| Miedel et al 2005 | Health related quality of life | | 12 months | Gamma nail | Medoff sliding plate | 217 | | | | >.05 | NS |
| Hardy et al 1998 | Mobility | | 12 months | Intramedullary Hip Screw | Compression hip screw | 71 | Mean difference | 1.9 | 0.02 | | Favors intra- medullary hip screw |