Others titles
Chicago Department of Buildings
File Building Complaints
Keywords
Consumer Complaint Data
Building Complaint Data
Building Complaints
Building Violations
Building Department Records
Building Department Permits
Violations
Inspections
Chicago Building Violations
Chicago Building Inspections
Chicago Building Violations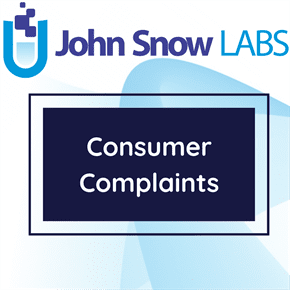 This dataset shows the violations issued by the Department of Buildings from 2006 to the present for the City of Chicago.
Log in to download
Complexity
Get The Data
For getting access to data download links please read and accept the end-user license agreement.
Your Data License
Research

Non-Commercial, Share-Alike, Attribution

Free Forever

Commercial

Commercial Use, Remix & Adapt, White Label Log in to download
Description
In this dataset each record is a building inspection conducted by the City of Chicago Department of Buildings, and each inspection has one or more violations. Inspections are made because of complaints, periodic inspections, and the opening of new buildings or businesses. These data are historical in nature and should not be relied upon for real estate transactions. For transactional purposes such as closings, please consult the title commitment for outstanding enforcement actions in the Circuit Court of Cook County or the Chicago Department of Administrative Hearings. Violations are always associated with an inspection and there can be multiple violation records to one inspection record.
The dataset contains cases where a respondent has been found to be liable as well as cases where the respondent has been found to be not liable.
About this Dataset
Data Info
| | |
| --- | --- |
| Date Created | 2012-06-26 |
| Last Modified | 2022-11-12 |
| Version | 2022-11-12 |
| Update Frequency | Quarterly |
| Temporal Coverage | 2006 to 2022 |
| Spatial Coverage | Chicago |
| Source | John Snow Labs; Data City Of Chicago; |
| Source License URL | |
| Source License Requirements | N/A |
| Source Citation | N/A |
| Keywords | Consumer Complaint Data, Building Complaint Data, Building Complaints, Building Violations, Building Department Records, Building Department Permits, Violations, Inspections, Chicago Building Violations, Chicago Building Inspections |
| Other Titles | Chicago Department of Buildings, File Building Complaints |
Data Fields
| Name | Description | Type | Constraints |
| --- | --- | --- | --- |
| Identification_Number | A unique identification code for complaint | integer | level : Nominal |
| Violation_Last_Modified_Date | Date when violation was modified | date | - |
| Violation_Date | Date of violation | date | - |
| Violation_Code | Code assigned to violation | string | - |
| Violation_Status | Status of the violation (Complied = Violations have been addressed; Open = Violations are open; No Entry = Inspector could not gain access to the premise to conduct an inspection.) | string | - |
| Violation_Status_Date | Date when violation status was entered | date | - |
| Violation_Description | Description of the violation | string | - |
| Violation_Location | Location where the violation occurred | string | - |
| Violation_Inspector_Comments | Comments by the assigned inspector on violation area | string | - |
| Violation_Ordinance | Violation ordinance rules applied to the specific violation | string | - |
| Inspector_ID | Identification number of the assigned inspector | string | - |
| Inspection_Number | Number assigned to the inspection | integer | level : Nominal |
| Inspection_Status | Status of the inspection | string | - |
| Is_Inspection_Waived | Is inspection on the violation waived? | boolean | - |
| Inspection_Category | Inspections are categorized by one of the following: COMPLAINT – Inspection is a result of a 311 Complaint. PERIODIC – Inspection is a result of recurring inspection (typically on an annual cycle). PERMIT – Inspection is a result of a permit. REGISTRATION – Inspection is a result of a Registration (typically Vacant Building Registration). | string | - |
| Department_Bureau | Department which is responsible to resolve the violation | string | - |
| Address | Address where the violation occurred. | string | - |
| Property_Group | Properties (lots) in the City of Chicago can typically have multiple point addresses, range addresses and buildings. Examples are corner lots, large lots, lots with front and rear buildings, etc.. As a result, inspections (and their associated violations), permits and complaints related to a single property could have different addresses. This problem can be reconciled by using Property Group. All point and range addresses for a property are assigned the same Property Group key. | integer | level : Nominal |
| Special_Service_Area | Special Service Areas are local tax districts that fund expanded services and programs, to foster commercial and economic development, through a localized property tax. In other cities these areas are sometimes called Business Improvement Districts (BIDs). This portal contains a map of all Chicago SSAs | integer | level : Nominal |
| Latitude | Latitude location of the violation area | number | - |
| Longitude | Longitude location of the violation area | number | - |
Data Preview
| | | | | | | | | | | | | | | | | | | | | |
| --- | --- | --- | --- | --- | --- | --- | --- | --- | --- | --- | --- | --- | --- | --- | --- | --- | --- | --- | --- | --- |
| Identification Number | Violation Last Modified Date | Violation Date | Violation Code | Violation Status | Violation Status Date | Violation Description | Violation Location | Violation Inspector Comments | Violation Ordinance | Inspector ID | Inspection Number | Inspection Status | Is Inspection Waived | Inspection Category | Department Bureau | Address | Property Group | Special Service Area | Latitude | Longitude |
| 1218020 | 2006-10-17 | 2006-04-26 | BR1001 | OPEN | | OWNER OR LICENSED CONTRACTOR | | | The code violations listed below must be corrected within 15 days of receipt of this notice. The owner or the contractor who does the work must sign, date, and return this notice or a copy to indicate that the work is done to the Boiler Inspection Bureau. | 551387 | 1578506 | CLOSED | False | PERIODIC | BOILER | 3500 N HOYNE AVE | 131287 | | 41.94509808 | -87.68107885 |
| 1587577 | 2006-08-22 | 2006-01-20 | CN104015 | OPEN | | REPLCE WINDOW PANES, PLEXGLAS | | EAST WINDOW PANES BROKEN | Replace broken, missing or defective window panes. (13-196-550 A) | BL00444 | 1536923 | FAILED | False | COMPLAINT | CONSERVATION | 9129 S COMMERCIAL AVE | 475460 | 5.0 | 41.72919293 | -87.55108837 |
| 1787465 | 2007-01-23 | 2006-12-06 | CN132016 | COMPLIED | 2007-01-11 | HEAT UNIT ADEQUATELY | | INADEQUATE TEMPERATURE NO HEAT IN UNIT (3F) DURING TIME OF INSPECTION | Heat dwelling unit adequately from September 15th to June 1st. (13-196-410) | BL00951 | 1613952 | PASSED | False | COMPLAINT | CONSERVATION | 1131 S MOZART ST | 257101 | | 41.86735236 | -87.69699881 |
| 1787466 | 2006-12-13 | 2006-12-11 | CN104015 | OPEN | | REPLCE WINDOW PANES, PLEXGLAS | | BROKEN WINDOW PANES: EAST ELEVATION AND BASEMENT | Replace broken, missing or defective window panes. (13-196-550 A) | BL00875 | 1613947 | FAILED | False | COMPLAINT | CONSERVATION | 6729 S ADA ST | 397358 | | 41.77140078 | -87.65778096 |
| 1787467 | 2006-12-31 | 2006-12-08 | CN107035 | OPEN | | MAINTAIN EXIT SIGN ILLUMINATED | | 2ND FLOOR EXIT SIGN NOT WORK | Failed to maintain all exit signs illuminated when building is occupied and otherwise maintain exit signs in good condition. (13-196-090, 13-160-700 thru 13-160-770) | BL00444 | 1622160 | FAILED | False | PERIODIC | CONSERVATION | 9138 S COMMERCIAL AVE | 21461 | 5.0 | 41.72890517 | -87.55137392 |
| 1787469 | 2006-12-13 | 2006-12-11 | CN104025 | OPEN | | MAINTAIN WINDOW SASH | | ROTTED, BROKEN WINDOW SASH: NORTH, SOUTH, EAST ELEVATIONS | Failed to maintain window sash in good condition and so it fits reasonably tight within its frame. (13-196-550(b)) | BL00875 | 1613947 | FAILED | False | COMPLAINT | CONSERVATION | 6729 S ADA ST | 397358 | | 41.77140078 | -87.65778096 |
| 1787470 | 2006-12-31 | 2006-12-08 | CN106015 | OPEN | | REPAIR INTERIOR STAIR SYSTEM | | 9138 1ST BANK BASEMENT INTERIOR STAIR TREADS LOOSE | Failed to maintain interior stairway system in safe condition and sound repair. (13-196-570) | BL00444 | 1622160 | FAILED | False | PERIODIC | CONSERVATION | 9138 S COMMERCIAL AVE | 21461 | 5.0 | 41.72890517 | -87.55137392 |
| 1787471 | 2007-01-23 | 2006-12-06 | CN132046 | COMPLIED | 2007-01-11 | SAFE WORKING CONDITIONS | | DEFECTIVE FURNACE IS NOT CIRCULATING WARM AIR DURING TIME OF INSPECTION | Provide and maintain every facility, piece of equipment, or utility in safe and sound working condition. (13-196-400, 13-196-440) | BL00951 | 1613952 | PASSED | False | COMPLAINT | CONSERVATION | 1131 S MOZART ST | 257101 | | 41.86735236 | -87.69699881 |
| 1787475 | 2006-12-31 | 2006-12-08 | CN067014 | OPEN | | REPAIR ROOF | | ROOF LEAK | Failed to maintain roof in sound condition and repair, watertight and free from defects. (13-196-530, 13-196-530(c) and 13-196-641) | BL00444 | 1622160 | FAILED | False | PERIODIC | CONSERVATION | 9138 S COMMERCIAL AVE | 21461 | 5.0 | 41.72890517 | -87.55137392 |
| 1787476 | 2006-12-13 | 2006-12-11 | CN061034 | OPEN | | FLAKY INTERIOR PAINT | | PEELING PAINT, SIDING, WOOD TRIM | Failed to maintain all interior walls, ceilings and interior woodwork free of flaking, peeling, chipped or loose paint, plaster or structural material. (13-196-540(d), 13-196-641) | BL00875 | 1613947 | FAILED | False | COMPLAINT | CONSERVATION | 6729 S ADA ST | 397358 | | 41.77140078 | -87.65778096 |