Others titles
Medicare Enrollment Application
Physicians and Non-Physician Practitioners
Reassigning Medicare Benefits
Terminating a Reassignment with Clinic Group
Keywords
Clinic Group Practice
Provider Enrollment Chain
Medicare Enrollment Application
Reassignment of Benefits
Enroll a Group Practice
Enroll a Clinic Group
Revalidate Reassignments
Terminating a Reassignment
Clinic Group Practice Reassignment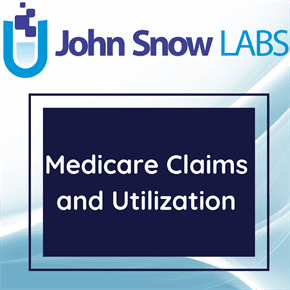 This dataset shows the clinic group practice reassignment. Providers and suppliers must apply for enrollment in the Medicare program or make a change in their enrollment information using either the Internet-based Provider Enrollment Chain and Ownership System or the paper enrollment application process.
Log in to download
Complexity
Get The Data
For getting access to data download links please read and accept the end-user license agreement.
Your Data License
Research

Non-Commercial, Share-Alike, Attribution

Free Forever

Commercial

Commercial Use, Remix & Adapt, White Label Log in to download
Description
The CMS-855R application is used by individual physicians and non-physician practitioners (hereafter collectively referred to as "individual practitioners") who want to reassign their right to receive Medicare payments to another eligible individual or entity (i.e., sole proprietorship/clinic/group practice/other healthcare organization); Medicare eligible professionals may also reassign their benefits to a critical access hospital (CAH) that bills Method II in order to participate in the Electronic Health Records (EHR) Incentive Program for Eligible Professionals (EPs). In addition, the CMS-855R is used to terminate a currently established reassignment of benefits.
Reassigning Medicare benefits allows an eligible individual or entity to submit claims on behalf of and receive payment for Medicare Part B services that the performing practitioner provides for the eligible billing individual or entity. Both the individual practitioner and the eligible individual or entity must be currently enrolled (or concurrently enrolling via submission of the (1) CMS-855I/CMS-855B for the eligible individual or entity and (2) the CMS-855I for the individual practitioner) in the Medicare program before the reassignment can take effect.
A separate CMS-855R must be submitted for each individual practitioner or eligible individual or entity for which a reassignment is being established or terminated. The individual practitioner may receive multiple Provider Transaction Access Numbers (PTANs) under a single Employer Identification Number (EIN), but may not reassign benefits to more than one EIN on a single CMS-855R application.
The CMS-855R shall not be used to report employment arrangements of physician assistants. Employment arrangements for physician assistants must be reported on the CMS-855I application. In addition, a CMS-855R application is not required to be submitted with a CMS855B for an independent diagnostic testing facility (IDTF) that employs or contracts with interpreting physicians.
The CMS-855R shall not be used to revalidate reassignments. The individual practitioner should only use the CMS-855I and list his/her active reassignment information in section 4B thereof. The CMS-855R application is required to terminate a reassignment. The termination cannot be done via the CMS-855I form (except for Internet-based PECOS applications when the termination is for the last PTAN on an enrollment).
About this Dataset
Data Info
| | |
| --- | --- |
| Date Created | 2016-03-25 |
| Last Modified | 2022-11-01 |
| Version | 2022-11-01 |
| Update Frequency | Monthly |
| Temporal Coverage | 2016-2023 |
| Spatial Coverage | United States |
| Source | John Snow Labs; Centers for Medicare & Medicaid Services; |
| Source License URL | |
| Source License Requirements | N/A |
| Source Citation | N/A |
| Keywords | Clinic Group Practice, Provider Enrollment Chain, Medicare Enrollment Application, Reassignment of Benefits, Enroll a Group Practice, Enroll a Clinic Group, Revalidate Reassignments, Terminating a Reassignment |
| Other Titles | Medicare Enrollment Application, Physicians and Non-Physician Practitioners, Reassigning Medicare Benefits, Terminating a Reassignment with Clinic Group |
Data Fields
| Name | Description | Type | Constraints |
| --- | --- | --- | --- |
| Group_PAC_ID | PAC ID of provider who is receiving reassignment or is the employer. | integer | level : Nominal |
| Group_Enrollment_ID | Enrollment ID of provider who is receiving reassignment or is the employer. | string | - |
| Group_Legal_Business_Name | Legal business name of provider who is receiving reassignment or is the employer. | string | - |
| State_Abbreviation | Enrollment state of provider who is receiving reassignment or is the employer. | string | - |
| Group_Due_Date | Revalidation due date of provider who is receiving reassignment or is the employer. | date | - |
| Group_Reassignments_and_Physician_Assistants | Number of individual enrollment associations that are reassigning benefits to or are employed by the organizational provider. | integer | level : Nominal |
| Record_Type | Identifies whether the record is for a reassignment ('Reassignment') or employment ('Physician Assistant') | string | - |
| Individual_Enrollment_ID | Enrollment ID of provider who is reassigning their benefits or is an employee. | string | - |
| Individual_NPI | A National Provider Identifier or NPI is a unique 10-digit identification number issued to healthcare providers in the United States by the Centers for Medicare and Medicaid Services (CMS). | integer | level : Nominal |
| Individual_First_Name | First name of provider who is reassigning their benefits or is an employee. | string | - |
| Individual_Last_Name | Last name of provider who is reassigning their benefits or is an employee. | string | - |
| Individual_State_Code | Enrollment state of provider who is receiving reassignment or is the employee. | string | - |
| Individual_Specialty_Description | Enrollment specialty description of the provider who is reassigning their benefits or is an employee. | string | - |
| Individual_Due_Date | Revalidation due date of the provider who is reassigning their benefits or is an employee (TBD if yet to be assigned) | date | - |
| Individual_Total_Employer_Associations | Number of organizational enrollment associations to which the individual provider reassigns benefits or is employed by. | integer | level : Nominal |
Data Preview
| | | | | | | | | | | | | | | |
| --- | --- | --- | --- | --- | --- | --- | --- | --- | --- | --- | --- | --- | --- | --- |
| Group PAC ID | Group Enrollment ID | Group Legal Business Name | State Abbreviation | Group Due Date | Group Reassignments and Physician Assistants | Record Type | Individual Enrollment ID | Individual NPI | Individual First Name | Individual Last Name | Individual State Code | Individual Specialty Description | Individual Due Date | Individual Total Employer Associations |
| 3678655222 | O20080205000002 | #1 Wise Podiatry Care P.C. | NY | 2019-10-31 | 1 | Reassignment | I20040602001711 | 1710912209 | Yelena | Voronova | NY | Podiatry | 2019-10-31 | 5 |
| 6305933532 | O20071103000162 | 'a' Street Clinic Of Chiropractic, Pllc | WA | 2020-07-31 | 1 | Reassignment | I20071029000653 | 1033274154 | Donald | Olson | WA | Chiropractic | 2020-07-31 | 1 |
| 5496843930 | O20071115000661 | (Riverside Family Medicine) | TN | | 5 | Reassignment | I20180130001210 | 1407367683 | Roxanne | Brown | TN | Nurse Practitioner | | 1 |
| 5496843930 | O20071115000661 | (Riverside Family Medicine) | TN | | 5 | Reassignment | I20191127000239 | 1467909432 | Andrew | Dozier | TN | Clinical Psychologist | | 2 |
| 5496843930 | O20071115000661 | (Riverside Family Medicine) | TN | | 5 | Reassignment | I20070320000497 | 1184697898 | Kenneth | Dozier | TN | Family Practice | | 1 |
| 5496843930 | O20071115000661 | (Riverside Family Medicine) | TN | | 5 | Reassignment | I20080814000581 | 1285615278 | Tony | Freeman | TN | Family Practice | | 2 |
| 5496843930 | O20071115000661 | (Riverside Family Medicine) | TN | | 5 | Reassignment | I20111202000609 | 1609840131 | Peter | Geleskie | TN | Family Practice | 2018-12-31 | 1 |
| 3274795547 | O20120502000499 | 1 Community Wellness & Health Inc | CA | 2017-03-31 | 2 | Reassignment | I20090826000708 | 1104995919 | Alexander | Abary | CA | Internal Medicine | | 1 |
| 3274795547 | O20120502000499 | 1 Community Wellness & Health Inc | CA | 2017-03-31 | 2 | Reassignment | I20040324001589 | 1598812596 | Amable | Aguiluz | CA | General Practice | 2019-03-31 | 12 |
| 1658693460 | O20141205001656 | 1 Cp Place Pllc | TX | 2022-12-31 | 2 | Reassignment | I20180220001889 | 1518404664 | James | Arnold | TX | Physical Therapist In Private Practice | | 1 |