Others titles
The Registry and Results Database
ClinicalTrials.gov Database
Clinical Studies Database
US Clinical Trials of Human Participants Database
Keywords
Clinical trials
Medical trials
Clinical research studies
Interventional studies
Observational studies
Clinical Trials Registry and Results Database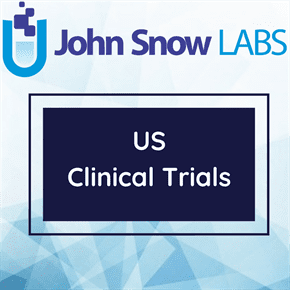 The Clinical Trials Registry and Results Database compiles information on publicly and privately supported clinical trial studies on a wide range of diseases and conditions. Its main goal is to provide an easy access to both privately and publicly funded clinical trials information for patients, their family members, healthcare professionals, researchers, and the public.
Log in to download
Complexity
Get The Data
For getting access to data download links please read and accept the end-user license agreement.
Your Data License
Research

Non-Commercial, Share-Alike, Attribution

Free Forever

Commercial

Commercial Use, Remix & Adapt, White Label Log in to download
Description
ClinicalTrials.gov is an online clinical trials database created as a result of the Food and Drug Administration Modernization Act of 1997 (FDAMA). FDAMA required the U.S. Department of Health and Human Services (HHS), through NIH, to establish a registry of clinical trials information for both federally and privately funded trials conducted under investigational new drug applications to test the effectiveness of experimental drugs for serious or life-threatening diseases or conditions.
NIH and the Food and Drug Administration (FDA) worked together to develop the ClinicalTrials.gov website, which was made available to the public in February 2000. The Web site is maintained by the National Library of Medicine (NLM) at the National Institutes of Health (NIH). Information on ClinicalTrials.gov is provided and updated by the sponsor or principal investigator of the clinical study. Studies are generally submitted to the website (that is, registered) when they begin, and the information on the site is updated throughout the study. In some cases, results of the study are submitted after the study ends. The ClinicalTrials.gov Web site and database of clinical studies is commonly referred to as a "registry and results database."
ClinicalTrials.gov contains information about medical studies in human volunteers. Most of the records on ClinicalTrials.gov describe clinical trials (also called interventional studies). A clinical trial is a research study in which human volunteers are assigned to interventions (for example, a medical product, behavior, or procedure) based on a protocol (or plan) and are then evaluated for effects on biomedical or health outcomes. ClinicalTrials.gov also contains records describing observational studies and programs providing access to investigational drugs outside of clinical trials (expanded access). Studies listed in the database are conducted in all 50 States and in 200 countries.
ClinicalTrials.gov does not contain information about all the clinical studies conducted in the United States because not all studies are required by law to be registered (for example, observational studies and trials that do not study a drug, biologic, or device). However, the rate of study registration has increased over time as more policies and laws requiring registration have been enacted and as more sponsors and investigators have voluntarily registered their studies.
The ClinicalTrials.gov results database contains summary information on study participants and study outcomes, including adverse events.
Each ClinicalTrials.gov record presents summary information about a study protocol and includes the following:
– Disease or condition
– Intervention (for example, the medical product, behavior, or procedure being studied)
– Title, description, and design of the study
– Requirements for participation (eligibility criteria)
– Locations where the study is being conducted
– Contact information for the study locations
– Links to relevant information on other health Web sites, such as NLM's MedlinePlus® for patient health information and PubMed® for citations and abstracts of -Scholarly articles in the field of medicine.
Some records also include information on the results of the study, such as:
– Description of study participants (the number of participants starting and completing the study and their demographic data)
– Outcomes of the study
– Summary of adverse events experienced by study participants.
About this Dataset
Data Info
| | |
| --- | --- |
| Date Created | 2011-12-13 |
| Last Modified | 2023-08-18 |
| Version | 2023-08-18 |
| Update Frequency | Daily |
| Temporal Coverage | N/A |
| Spatial Coverage | World |
| Source | John Snow Labs; ClinicalTrials.Gov; |
| Source License URL | |
| Source License Requirements | N/A |
| Source Citation | N/A |
| Keywords | Clinical trials, Medical trials, Clinical research studies, Interventional studies, Observational studies |
| Other Titles | The Registry and Results Database, ClinicalTrials.gov Database, Clinical Studies Database, US Clinical Trials of Human Participants Database |
Data Fields
| Name | Description | Type | Constraints |
| --- | --- | --- | --- |
| Clinical_Study_Id | NCT ID is a unique identification code given to each clinical study registered on ClinicalTrials.gov. The format is the letters "NCT" followed by an 8-digit number (for example, NCT00000419). | string | required : 1 |
| Overall_Status | The recruitment status for the clinical study as a whole, based upon the status of the individual sites. If at least one facility in a multi-site clinical study has an Individual Site Status of "Recruiting," then the Overall Recruitment Status for the study must be "Recruiting". | string | enum : Array ( [0] => Completed [1] => Enrolling by invitation [2] => Not yet recruiting [3] => Recruiting [4] => Suspended [5] => Terminated [6] => Withdrawn [7] => Unknown status [8] => Temporarily not available [9] => Active not recruiting [10] => No longer available [11] => Available [12] => Approved for marketing [13] => Withheld ) |
| Rank | The rank of the clinical study in the current selection. | integer | level : Ordinal |
| Clinical_Study_Secondary_Id | Secondary Id for the clinical study. | string | - |
| Organization_Study_Id | Alternative organization specific Id. | string | - |
| First_Received_Date | The First Received date is the date on which summary clinical study protocol information was first submitted to the ClinicalTrials.gov registry. There is typically a delay of a few days between the First Received date and when the study information is available on ClinicalTrials.gov. | date | - |
| Last_Changed_Date | The Last Updated date is the most recent date on which changes to a study record were submitted to ClinicalTrials.gov. There may be a delay between the Last Updated date and when the updated study information is available on ClinicalTrials.gov. Also, this date may be different from the Last Verified date. | date | - |
| First_Received_Results_Date | This value is only available for studies that have results. It is the date when the results were first received. | date | - |
| Short_Title | A short title of the clinical study written in language intended for the lay public. | string | maxLength : 3000 |
| Official_Title | The title of the clinical study, corresponding to the title of the protocol. | string | - |
| Brief_Summary | A short description of the clinical study, including a brief statement of the clinical study's hypothesis, written in language intended for the lay public. | string | maxLength : 5000 |
| Detailed_Description | Extended description of the protocol, including more technical information (as compared to the Brief Summary), if desired. Do not include the entire protocol; do not duplicate information recorded in other data elements, such as Eligibility Criteria or outcome measures. | string | maxLength : 32000 |
| Primary_Disease_or_Condition | The name(s) of the disease(s) or condition(s) studied in the clinical study, or the focus of the clinical study. Use, if available, appropriate descriptors from NLM's Medical Subject Headings (MeSH)-controlled vocabulary thesaurus or terms from another vocabulary, such as the Systematized Nomenclature of Medicine—Clinical Terms (SNOMED CT), that has been mapped to MeSH within the Unified Medical Language System (UMLS) Metathesaurus. | string | - |
| Primary_Disease_or_Condition_Keywords | Words or phrases that best describe the protocol. Keywords help users find studies in the database. Use NLM's Medical Subject Heading (MeSH)-controlled vocabulary terms where appropriate. Be as specific and precise as possible. Avoid acronyms and abbreviations. | string | - |
| Primary_Outcome_Information | A description of each primary outcome measure (or for observational studies, specific key measurement[s] or observation[s] used to describe patterns of diseases or traits or associations with exposures, risk factors or treatment). Note: "Primary outcome measure" means the outcome measure(s) of greatest importance specified in the protocol, usually the one(s) used in the power calculation. Most clinical studies have one primary outcome measure, but a clinical study may have more than one." | string | - |
| Secondary_Outcome_Information | A description of each secondary outcome measure (or for observational studies, specific secondary measurement[s] or observation[s] used to describe patterns of diseases or traits or associations with exposures, risk factors or treatment). Note: "Secondary outcome measure" means an outcome measure that is of lesser importance than a primary outcome measure, but is part of a pre-specified analysis plan for evaluating the effects of the intervention or interventions under investigation in a clinical study and is not specified as exploratory or other measures. A clinical study may have more than one secondary outcome measure. | string | - |
| Study_Start_Date | The estimated date on which the clinical study will be open for recruitment of participants, or the actual date on which the first participant was enrolled. | date | - |
| Primary_Completion_Date | The date that the final participant was examined or received an intervention for the purposes of final collection of data for the primary outcome, whether the clinical study concluded according to the prespecified protocol or was terminated. In the case of clinical studies with more than one primary outcome measure with different completion dates, this term refers to the date on which data collection is completed for all of the primary outcomes. Once the clinical study has reached the primary completion date, the responsible party must update the Primary Completion Date to reflect the actual primary completion date. | date | - |
| Study_Completion_Date | The date the final participant was examined or received an intervention for purposes of final collection of data for the primary and secondary outcome measures and adverse events (for example, last participant's last visit), whether the clinical study concluded according to the prespecified protocol or was terminated. Once the clinical study has reached the study completion date, the Responsible Party must update the Study Completion Date to reflect the actual study completion date. | date | - |
| Record_Verification_Date | The date on which the responsible party last verified the clinical study information in the entire ClinicalTrials.gov record for the clinical study, even if no additional or updated information is being submitted. | date | - |
| Study_Stopped_Reasons | A brief explanation of the reason(s) why such clinical study was stopped (for a clinical study that is "Suspended," "Terminated," or "Withdrawn" prior to its planned completion as anticipated by the protocol). | string | - |
| Sponsor_Lead | The name of the entity or the individual who is the sponsor of the clinical study. The name of the entity or the individual who is the sponsor of the clinical study. The sponsor is the organization or person (see also Sponsor-Investigator) who oversees the clinical study and is responsible for analyzing the study data. | string | - |
| Investigator_Information | The principal investigator is designated by the sponsor as the responsible party for conducting the study. The principal investigator has access to and control over the data from the study; has the right to publish the results of the study, and has the ability to meet all of the requirements for submitting and updating clinical study information. | string | - |
| Sponsor_Collaborators | Other organizations (if any) providing support, including funding, design, implementation, data analysis and reporting. The responsible party is responsible for confirming all collaborators before listing them. | string | - |
| Study_Type | The nature of the investigation or investigational use for which clinical study information is being submitted. | string | enum : Array ( [0] => Expanded Access [1] => Interventional [2] => Observational [3] => Observational [Patient Registry] ) |
| Oversight_Info | Studies a U.S. FDA-regulated Drug Product - Indication that a clinical study is studying a drug product (including a biological product) subject to section 505 of the Federal Food, Drug, and Cosmetic Act or to section 351 of the Public Health Service Act. | string | - |
| Study_Phase | For a clinical trial of a drug product (including a biological product), the numerical phase of such clinical trial, consistent with terminology in 21 CFR 312.21 and in 21 CFR 312.85 for phase 4 studies. N/A: Trials without phases (for example, studies of devices or behavioral interventions). | string | enum : Array ( [0] => Early Phase 1 [1] => Phase 1 [2] => Phase 1/Phase 2 [3] => Phase 2 [4] => Phase 2/Phase 3 [5] => Phase 3 [6] => Phase 4 ) |
| Study_Design_Allocation | The method by which participants are assigned to arms in a clinical trial. | string | enum : Array ( [0] => Randomized [1] => Nonrandomized [2] => Non-Randomized [3] => RandomSample ) |
| Study_Design_Primary_Purpose | The main objective of the intervention(s) being evaluated by the clinical trial. | string | enum : Array ( [0] => Treatment [1] => Prevention [2] => Diagnostic [3] => Supportive Care [4] => Screening [5] => Health Services Research [6] => Basic Science [7] => Device Feasibility [8] => Educational/Counseling/Training [9] => Other ) |
| Study_Design_Intervention_Model | The strategy for assigning interventions to participants. | string | enum : Array ( [0] => SingleGroupAssignment [1] => SequentialAssignment [2] => ParallelAssignment [3] => FactorialAssignment [4] => CrossoverAssignment ) |
| Study_Design_Intervention_Model_Description | Provide details about the Interventional Study Model. | string | - |
| Study_Design_Observational_Model | Provide details about the Observational Study Model. | string | - |
| Study_Design_Time_Perspective | Temporal relationship of observation period to time of participant enrollment. | string | enum : Array ( [0] => Longitudinal Retrospective/Prospective [1] => Cross-Sectional [2] => Longitudinal Retrospective [3] => Cross-Sectional Retrospective [4] => Longitudinal Prospective [5] => Longitudinal [6] => Cross-Sectional Prospective [7] => Retrospective/Prospective [8] => Cross-Sectional Retrospective/Prospective [9] => Retrospective [10] => Prospective [11] => Cross-sectional [12] => Other ) |
| Study_Design_Masking | The party or parties involved in the clinical trial who are prevented from having knowledge of the interventions assigned to individual participants. Select all that apply. Roles, if Masking: Participant | string | - |
| Study_Design_Masking_Description | Provide information about other parties who may be masked in the clinical trial, if any. | string | - |
| Interventions | Specify the intervention(s) associated with each arm or group; at least one intervention must be specified for interventional studies. For observational studies, specify the intervention(s)/exposure(s) of interest, if any. If the same intervention is associated with more than one arm or group, provide the information once and use the Arm or Group/Intervention Cross-Reference to associate it with more than one arm or group. | string | - |
| Interventions_MESH | Keywords that identify the interventions associated with each arm or group. | string | - |
| Conditions_MESH | The name(s) of the disease(s) or condition(s) studied in the clinical study, or the focus of the clinical study. Use, if available, appropriate descriptors from NLM's Medical Subject Headings (MeSH)-controlled vocabulary thesaurus or terms from another vocabulary, such as the Systematized Nomenclature of Medicine—Clinical Terms (SNOMED CT), that has been mapped to MeSH within the Unified Medical Language System (UMLS) Metathesaurus. | string | - |
| Number_of_Arms | The number of arms in the clinical trial. For a trial with multiple periods or phases that have different numbers of arms, the maximum number of arms during all periods or phases. Note: "Arm" means a pre-specified group or subgroup of participant(s) in a clinical trial assigned to receive specific intervention(s) (or no intervention) according to a protocol. | integer | level : Nominal |
| Arm_Group_Information | A description of each arm of the clinical trial that indicates its role in the clinical trial; provides an informative title; and, if necessary, additional descriptive information (including which interventions are administered in each arm) to differentiate each arm from other arms in the clinical trial. "Arm" means a pre-specified group or subgroup of participant(s) in a clinical trial assigned to receive specific intervention(s) (or no intervention) according to a protocol. | string | - |
| Number_of_Groups | Number of study groups/cohorts. Enter "1" for a single-group study. Many observational studies have one group/cohort; case-control studies typically have two. | integer | level : Nominal |
| Participants_Enrolled | The estimated total number of participants to be enrolled (target number) or the actual total number of participants that are enrolled in the clinical study. Note: "Enrolled" means a participant's, or their legally authorized representative's, agreement to participate in a clinical study following completion of the informed consent process. Potential participants who are screened for the purpose of determining eligibility for a study, but do not participate in the study, are not considered enrolled unless otherwise specified by the protocol. | integer | level : Nominal |
| Eligibility_Study_Population_Description | A description of the population from which the groups or cohorts will be selected (for example, primary care clinic, community sample, residents of a certain town). | string | - |
| Eligibility_Sampling_Method | Indicate the method used for the sampling approach and explain in the Detailed Description. | string | enum : Array ( [0] => Probability Sample [1] => Non-Probability Sample ) |
| Eligibility_Criteria | A limited list of criteria for the selection of participants in the clinical study, provided in terms of inclusion and exclusion criteria and suitable for assisting potential participants in identifying clinical studies of interest. | string | maxLength : 15000 |
| Eligibility_Gender | The sex of the participants eligible to participate in the clinical study. | string | enum : Array ( [0] => Male [1] => Female [2] => All ) |
| Is_Eligibility_Gender_Based | The sex and, if applicable, gender of the participants eligible to participate in the clinical study. | boolean | - |
| Eligibility_Gender_Description | If eligibility is based on gender, provide descriptive information about Gender criteria. | string | maxLength : 1000 |
| Eligibility_Minimum_Age | The numerical value, if any, for the minimum age a potential participant must meet to be eligible for the clinical study. | string | - |
| Eligibility_Maximum_Age | The numerical value, if any, for the maximum age a potential participant can be to be eligible for the clinical study. | string | - |
| Is_Healthy_Volunteer_Accepted | Indication that participants who do not have a disease or condition, or related conditions or symptoms, under study in the clinical study are permitted to participate in the clinical study. | boolean | - |
| Is_Expanded_Access | An investigational drug product (including biological product) available through expanded access for patients who do not qualify for enrollment in a clinical trial. Expanded Access includes all expanded access types under section 561 of the Federal Food, Drug, and Cosmetic Act: (1) for individual patients, including emergency use; (2) for intermediate-size patient populations; and (3) under a treatment IND or treatment protocol. | boolean | - |
| Expanded_Access_Info | This field is used to describe new protocol flags that only appear on records with study type, "Expanded Access" | string | - |
| Patient_Data_Sharing | Specifies if the study will shade patient data and if so under what conditions. | string | - |
| Location_Facilities | For each participating facility in a clinical study, the following information: Facility Name: Full name of the organization where the clinical study is being conducted. City State/Province: Required for U.S. locations (including territories of the United States) ZIP/Postal Code: Required for U.S. locations (including territories of the United States) Country | string | - |
| Location_Countries | The list of countries where the study is conducted. | string | - |
| Removed_Countries | The list of countries removed from the study. | string | - |
| Responsible_Party | The contents of the study record are provided by this organization or person. This sponsor, sponsor-investigator, or sponsor-designated principal investigator is responsible for submitting information about a clinical study to ClinicalTrials.gov and updating that information. Administrative information to identify and enable communication with the responsible party by telephone, email, and regular mail or delivery service. Responsible Party Contact Information is for the individual who is the responsible party or of a designated employee of the organization that is the responsible party. (Will not be made public - for administrative purposes only.) | string | - |
| Overall_Official | Person(s) responsible for the overall scientific leadership of the protocol, including study principal investigator. Include the following information: First Name, Middle Initial, Last Name, Degree, Organizational Affiliation: Full name of the official's organization. If none, specify Unaffiliated. Official's Role: Position or function of the official. Select one of: Study Chair, Study Director, Study Principal Investigator | string | - |
| Source | The source of the data. | string | - |
| Results_Participant_Flow_Recruitment_Details | Key information relevant to the recruitment process for the overall study, such as dates of the recruitment period and types of location (For example, medical clinic), to provide context. | string | - |
| Results_Participant_Flow_Pre_Assignment_Details | Description of significant events in the study (for example, wash out, run-in) that occur after participant enrollment, but prior to assignment of participants to an arm or group, if any. For example, an explanation of why enrolled participants were excluded from the study before assignment to arms or groups. | string | - |
| Results_Participant_Flow_Group_List | Arms or groups for describing the flow of participants through the clinical study. In general, it must include each arm to which participants were assigned. | string | - |
| Results_Participant_Flow_Period_List | Discrete stages of a clinical study during which numbers of participants at specific significant events or points of time are reported. There is no limit to the number of periods that may be used to describe a single study. Each subsequent period represents a study stage following the previous period. That is participants "flow" from earlier to later periods. | string | - |
| Results_Baseline_Population | If the Overall Number of Baseline Participants (or units) differs from the number of participants (or units) assigned to the arm or comparison group and overall, a brief description of the reason(s) for the difference such as how the analysis population was determined. Includes whether analysis was per protocol, intention to treat, or another method. Also provides relevant details such as imputation technique, as appropriate. | string | - |
| Results_Baseline_Analyzed_List | The statistical analysis section is a table associated with an Outcome Measure. It summarizes the results | string | - |
| Results_Baseline_Group_List | Arms or groups for describing the flow of participants through the clinical study. In general, it must include each arm to which participants were assigned. | string | - |
| Results_Baseline_Measure_List | A description of each outcome measure. | string | - |
| Results_Outcomes | Detailed description of the outcomes observed during the clinical study. These are the actual outcomes while Primary and Secondary outcomes are the ones anticipated at the beginning of the study. | string | - |
| Results_Reported_Events_Time_Frame | The specific period of time over which adverse event data were collected. | string | - |
| Results_Reported_Events_Group_List | Arms or groups for describing the flow of participants through the clinical study. In general, it must include each arm to which participants were assigned. | string | - |
| Results_Reported_Events_Serious | A table of all anticipated and unanticipated serious adverse events, grouped by organ system, with number and frequency of such events in each arm/group of the clinical study. | string | - |
| Results_Reported_Events_Others | A table of anticipated and unanticipated events (not included in the serious adverse event table) that exceed a frequency threshold (for example, 5 %) within any arm of the clinical study, grouped by organ system, with number and frequency of such events in each arm/group of the clinical study. | string | - |
| Results_Agreements | The existence of agreements that restricts the results publication or discussion at a scientific meeting or any other public or private forum. Information indicating whether there exists an agreement between the sponsor or its agent and the principal investigators (unless the sponsor is an employer of the principal investigators) that restricts in any manner the ability of the principal investigators (PIs), after the completion of the study, to discuss the results of the study at a scientific meeting or any other public or private forum, or to publish in a scientific or academic journal information concerning the results of the study. This does not include an agreement solely to comply with applicable provisions of law protecting the privacy of participants. | string | - |
| Results_Limitations_and_Caveats | Describe the significant limitations of the study. Such limitations may include not reaching the target number of participants needed to achieve target power and statistically reliable results or technical problems with measurements leading to unreliable or uninterpretable data. | string | maxLength : 500 |
| Results_Point_of_Contact | Point of contact for scientific information about the clinical study results information. | string | - |
| First_Received_Results_Disposition_Date | Date when a sponsor indicates that they will be delaying the posting of results (and are certifying initial approval or new use), or when they apply for an extension of the deadline. | date | - |
Data Preview
| | | | | | | | | | | | | | | | | | | | | | | | | | | | | | | | | | | | | | | | | | | | | | | | | | | | | | | | | | | | | | | | | | | | | | | | | | | | | |
| --- | --- | --- | --- | --- | --- | --- | --- | --- | --- | --- | --- | --- | --- | --- | --- | --- | --- | --- | --- | --- | --- | --- | --- | --- | --- | --- | --- | --- | --- | --- | --- | --- | --- | --- | --- | --- | --- | --- | --- | --- | --- | --- | --- | --- | --- | --- | --- | --- | --- | --- | --- | --- | --- | --- | --- | --- | --- | --- | --- | --- | --- | --- | --- | --- | --- | --- | --- | --- | --- | --- | --- | --- | --- | --- | --- | --- |
| Clinical Study Id | Overall Status | Rank | Clinical Study Secondary Id | Organization Study Id | First Received Date | Last Changed Date | First Received Results Date | Short Title | Official Title | Brief Summary | Detailed Description | Primary Disease or Condition | Primary Disease or Condition Keywords | Primary Outcome Information | Secondary Outcome Information | Study Start Date | Primary Completion Date | Study Completion Date | Record Verification Date | Study Stopped Reasons | Sponsor Lead | Investigator Information | Sponsor Collaborators | Study Type | Oversight Info | Study Phase | Study Design Allocation | Study Design Primary Purpose | Study Design Intervention Model | Study Design Intervention Model Description | Study Design Observational Model | Study Design Time Perspective | Study Design Masking | Study Design Masking Description | Interventions | Interventions MESH | Conditions MESH | Number of Arms | Arm Group Information | Number of Groups | Participants Enrolled | Eligibility Study Population Description | Eligibility Sampling Method | Eligibility Criteria | Eligibility Gender | Is Eligibility Gender Based | Eligibility Gender Description | Eligibility Minimum Age | Eligibility Maximum Age | Is Healthy Volunteer Accepted | Is Expanded Access | Expanded Access Info | Patient Data Sharing | Location Facilities | Location Countries | Removed Countries | Responsible Party | Overall Official | Source | Results Participant Flow Recruitment Details | Results Participant Flow Pre Assignment Details | Results Participant Flow Group List | Results Participant Flow Period List | Results Baseline Population | Results Baseline Analyzed List | Results Baseline Group List | Results Baseline Measure List | Results Outcomes | Results Reported Events Time Frame | Results Reported Events Group List | Results Reported Events Serious | Results Reported Events Others | Results Agreements | Results Limitations and Caveats | Results Point of Contact | First Received Results Disposition Date |
| NCT03653793 | Completed | | | Pro00020990 | | | | LivRelief Varicose Veins Cream in the Treatment of Varicose Veins | LivRelief Varicose Veins Cream in the Treatment of Chronic Venous Insufficiency of the Lower Limbs: A 6-week Single Arm Pilot Study | Phase IV interventional design where all participants used the test product as per package instructions for 6-weeks. Baseline observations were compared to those collected after 6-weeks of treatment. | The use of the marketed natural product LivRelief Varicose Veins Cream was observed in 32 patients with lower limb varicose veins. Participants were recruited from the patient population at The Mayer Institute in Hamilton Ontario Canada. Patients that agreed to participate in the study and met the eligibility criteria were provided with a 6-week supply of the cream to use at home as directed on the product packaging. The following study measures were performed at the clinic prior to the first use of the cream then again at the clinic after 6 weeks of use: CEAP (Clinical Etiological Anatomical Pathophysiological) classification and VCSS (Venous Clinical Severity score). These are assessments performed by the doctor or nurse to determine the severity of their varicose veins and CVI (chronic venous insufficiency) measurements taken of the circumference of their legs to measure swelling of the legs photographs of the varicose veins a quality of life enjoyment and satisfaction questionnaire (QLES-Q-SF) completed by the subjects to describe their satisfaction with various aspects of their life over the last week and documentation of any reactions to the treatment. The cream was applied to their varicose veins twice a day for 6 weeks. | Varicose Veins | | measure:Recruitment feasibility|time_frame:study duration:~4 weeks|description:Recruitment of at least 70% of all eligible participants;measure:Data Collection|time_frame:study duration: ~6 to 12 weeks|description:Collection of at least 70% of scheduled data | | 2017-05-23 | 2017-08-28 | 2017-08-28 | 2018-08-01 | | agency:Delivra Inc.|agency_class:Industry | | | Interventional | has_dmc:No|is_fda_regulated_drug:No|is_fda_regulated_device:No | | | Treatment | Single Group Assignment | This was a single arm pilot study to determine the feasibility of conducting an appropriately sized RCT within the same population using the same clinical outcome measures.Eligible adult patients of the clinic with varicose veins were asked to use the cream as directed on the packaging for 6-weeks and the post-treatment measures were compared to baseline data. This study also provided SDs of the sample for comparison to the study population. | | | None (Open Label) | | intervention_type:Other|intervention_name:Natural Health Product: LivRelief Varicose Veins Cream|description:This product is intended to improve circulation and blood flow to minimize the appearance of varicose veins.|arm_group_label:LivRelief Varicose Veins Cream|other_name:Natural Product Number (NPN) 80029349 | | Varicose Veins | 1.0 | arm_group_label:LivRelief Varicose Veins Cream|arm_group_type:Experimental|description:Intervention:All subjects were provided with an adequate supply of the Natural Health Product LivRelief Varicose Veins cream for 6 weeks of at home use. | | 32 | | | Inclusion Criteria: - At least 19 years of age. - Presence of lower limb varicose veins. Exclusion Criteria: - Allergy to witch-hazel or any allergies in the cream. - Intent to undergo surgical treatment varicose veins within the next six weeks. - Pregnant or breastfeeding or planning to be pregnant. - Any Dementia or Major Cognitive dysfunction that would preclude the individual's ability to provide informed consent or complete the Case Report Form. - Any unstable medical condition (including but not limited to cardiovascular cardiac/hypertension disease moderate to severe kidney disease and moderate to severe liver disease) - Any medical condition that would preclude the participant's or a caregiver's ability to administer the product on a daily basis for the time period required to complete the study. - An active ulcer at the site of product application (as evaluated during CEAP screening). | All | | | 19 Years | | False | False | | sharing_ipd:No | facility:The Mayer Institute|Hamilton|Ontario|L8R 2R3|Canada | Canada | | responsible_party_type:Sponsor | Perry V Mayer MD|role:Principal Investigator|affiliation:The Mayer Institute | Delivra Inc. | | | | | | | | | | | | | | | | | |
| NCT03656536 | Not yet recruiting | | | INCB 54828-302 | | | | A Study to Evaluate the Efficacy and Safety of Pemigatinib (INCB054828) Versus Chemotherapy in Unresectable or Metastatic Cholangiocarcinoma | A Phase 3 Open-Label Randomized Active-Controlled Multicenter Study to Evaluate the Efficacy and Safety of Pemigatinib (INCB054828) Versus Gemcitabine Plus Cisplatin Chemotherapy in First-Line Treatment of Participants With Unresectable or Metastatic Cholangiocarcinoma With FGFR2 Rearrangement | The purpose of this study is to evaluate the efficacy and safety of pemigatinib versus gemcitabine plus cisplatin chemotherapy in first-line treatment of participants with unresectable or metastatic cholangiocarcinoma with FGFR2 rearrangement. | | Unresectable Cholangiocarcinoma;Metastatic Cholangiocarcinoma | Cholangiocarcinoma;fibroblast growth factor receptor inhibitor;FGFR;FGFR rearrangement | measure:Progression-free survival|time_frame:Up to approximately 12 months|description:Defined as the time from date of randomization until date of disease progression (according to Response Evaluation Criteria in Solid Tumors [RECIST] v1.1 and assessed by an independent central reviewer (ICR)) or death whichever occurs first. | measure:Overall response rate|time_frame:Up to approximately 12 months|description:Defined as the proportion of participants with best overall response of complete response (CR) or partial response (PR) per RECIST v1.1 as assessed by an ICR.;measure:Overall survival|time_frame:Up to approximately 12 months|description:Defined as the time from date of randomization until death due to any cause.;measure:Duration of response|time_frame:Up to approximately 12 months|description:Defined as the time from the date of the first assessment of CR or PR until the date of the first disease progression by an ICR per RECIST v1.1 or death whichever occurs first.;measure:Disease control rate|time_frame:Up to approximately 12 months|description:Defined as the proportion of participants who achieved best overall response of CR PR or stable disease (SD) per RECIST v1.1 as assessed by an ICR.;measure:Number of treatment-emergent adverse events|time_frame:Up to approximately 12 months|description:Defined as adverse events reported for the first time or worsening of a pre-existing event after first dose of study drug.;measure:Quality of Life impact as assessed by the EQ-5D-3L questionnaire|time_frame:Up to 12 months;measure:Quality of Life impact as assessed by the European Organisation for Research and Treatment of Cancer (EORTC) QLQ-30 questionnaire|time_frame:Up to 12 months;measure:Quality of Life impact as assessed by the EORTC QLQ-BIL21 questionnaire|time_frame:Up to 12 months | 2018-11-01 | 2022-03-01 | 2023-03-01 | 2018-08-01 | | agency:Incyte Corporation|agency_class:Industry | | | Interventional | has_dmc:Yes|is_fda_regulated_drug:Yes|is_fda_regulated_device:No | Phase 3 | Randomized | Treatment | Parallel Assignment | | | | None (Open Label) | | intervention_type:Drug|intervention_name:Pemigatinib|description:Pemigatinib at the protocol-defined dose administered orally once daily as continuous therapy schedule (a cycle is 3 weeks).|arm_group_label:Pemigatinib|other_name:INCB054828;intervention_type:Drug|intervention_name:Gemcitabine|description:Gemcitabine 1000 mg/m^2 administered as an intravenous infusion on Days 1 and 8 of every 3-week cycle for up to 8 cycles.|arm_group_label:Gemcitabine + Cisplatin;intervention_type:Drug|intervention_name:Cisplatin|description:Cisplatin 25 mg/m^2 administered as an intravenous infusion on Days 1 and 8 of every 3-week cycle for up to 8 cycles.|arm_group_label:Gemcitabine + Cisplatin | Gemcitabine;Cisplatin | Cholangiocarcinoma | 2.0 | arm_group_label:Pemigatinib|arm_group_type:Experimental;arm_group_label:Gemcitabine + Cisplatin|arm_group_type:Active Comparator|description:Participants who experience disease progression while receiving gemcitabine + cisplatin will be allowed to cross over and receive pemigatinib. | | 432 | | | Inclusion Criteria: - Male and female participants at least 18 years of age at the time of signing the informed consent form (ICF); participants from Japan must be at least 20 years of age. - Histologically or cytologically confirmed cholangiocarcinoma that is previously untreated and considered unresectable and/or metastatic (Stage IV per the American Joint Committee on Cancer (AJCC) Cancer Staging Manual). - Radiographically measurable or evaluable disease by CT or MRI per RECIST v1.1 criteria. - Eastern Cooperative Oncology Group performance status 0 to 1. - Documented FGFR2 rearrangement. - Willingness to avoid pregnancy or fathering children. Exclusion Criteria: - Received prior anticancer systemic therapy for unresectable and/or metastatic disease (not including adjuvant/neo-adjuvant treatment completed at least 6 months prior to enrollment and participants that have received treatment for locally advanced disease with trans-arterial chemoembolization or selective internal radiation therapy if clear evidence of radiological progression is observed before enrollment). - Child-Pugh B and C. - Toxicities related to prior therapy(ies) must be Common Terminology Criteria for Adverse Events (CTCAE) v5.0 ≤ Grade 1 at the time of screening. - Concurrent anticancer therapy other than the therapies being tested in this study. - Must not be a candidate for potentially curative surgery. - Current evidence of clinically significant corneal or retinal disorder confirmed by ophthalmologic examination. - Radiation therapy administered within 4 weeks of enrollment/randomization/first dose of study treatment. - Known central nervous system (CNS) metastases or history of uncontrolled seizures. - Known additional malignancy that is progressing or requires active treatment (exceptions: basal cell carcinoma of the skin squamous cell carcinoma of the skin or in situ cervical cancer that has undergone potentially curative therapy). - Laboratory values at screening outside the protocol-defined range. - History of calcium and phosphate hemostasis disorder or systemic mineral imbalance with ectopic calcification of soft tissues (exception: commonly observed calcifications in soft tissues such as the skin kidney tendons or vessels due to injury disease and aging in the absence of systemic mineral imbalance). - Gastrointestinal conditions/disorders that may raise gastric and/or small intestinal pH that could interfere with absorption metabolism or excretion of pemigatinib. - Clinically significant or uncontrolled cardiac disease. - History or presence of an abnormal ECG which in the investigator's opinion is clinically meaningful. - Chronic or current active infectious disease requiring systemic antibiotics antifungal or antiviral treatment within 2 weeks prior to enrollment. - Use of any potent CYP3A4 inhibitors or inducers within 14 days or 5 half-lives (whichever is longer) before the first dose of study treatment. - Known hypersensitivity or severe reaction to pemigatinib gemcitabine cisplatin or their excipients. - Inadequate recovery from toxicity and/or complications from a major surgery before starting therapy. | All | | | 18 Years | | False | False | | sharing_ipd:Undecided | | | | responsible_party_type:Sponsor | Luis Féliz MD|role:Study Director|affiliation:Incyte Corporation | Incyte Corporation | | | | | | | | | | | | | | | | | |
| NCT03658187 | Recruiting | | | DM/171201/GENF20PLUS/HGH | | | | Assessment of the Acute Effect of GenF20 PlusTM | A Double-blind Randomized Placebo-controlled Cross-over Study to Assess the Acute Effect of GenF20 PlusTM on hGH Levels in Aging Adults | GenF20 Plus is a nutraceutical system consisting of oral tablet and an oral spray called Alpha GPC which helps your body naturally restore the HGH levels. | | Deficiency Growth Hormone | | measure:Change in the plasma human growth hormone (hGH) levels in aging individuals|time_frame:Pre-dose: 0 hours and Post dose: 30 60 90 120 mins|description:Change in serum hGH levels from baseline | measure:Change on Visual Analogue Score for Fatigue|time_frame:From Day 0 to Day 1|description:Change in Fatigue Assessment Visual Analogue Scale after administration of GenF20 Plus and placebo. | 2018-07-19 | 2018-10-30 | 2018-11-30 | 2018-08-01 | | agency:Vedic Lifesciences Pvt. Ltd.|agency_class:Industry | | | Interventional | has_dmc:No|is_fda_regulated_drug:No|is_fda_regulated_device:No | | Randomized | Supportive Care | Crossover Assignment | | | | Quadruple (Participant Care Provider Investigator Outcomes Assessor) | | intervention_type:Dietary Supplement|intervention_name:Placebo|description:Beige-brown powder with speckles in clear enteric coated caplet|arm_group_label:Placebo;GenF20-Plus;intervention_type:Dietary Supplement|intervention_name:GenF20 Plus|description:Clear liquid with Berry flavour|arm_group_label:Placebo;GenF20-Plus | | Dwarfism Pituitary | 2.0 | arm_group_label:Placebo|arm_group_type:Placebo Comparator|description:2 tablets orally with water and 3 puffs of liquid spray to be kept for 30 sec sublingually before swallowing. To be taken half an hour before dinner prior to the day of site visit.;arm_group_label:GenF20-Plus|arm_group_type:Active Comparator|description:2 tablets orally with water and 3 puffs of liquid spray to be kept for 30 sec sublingually before swallowing. To be taken half an hour before dinner prior to the day of site visit. | | 32 | | | Inclusion Criteria: - Males and females having age between 40-60 years (both inclusive) - BMI ≥25 and ≤29.9 kg/m2 - FBS ≤ 120 mg/dl - Serum hGH levels ≤0.94 ng/ml in females and ≤0.12 in males - Thyroid Stimulating Hormone ≥ 0.35 and ≤ 5.55 mIU/ml Exclusion Criteria: - History of thyroid disorder (Hyper/Hypo). - Smokers having at least 1 cigarette per day. - Known hypersensitivity or allergy to one or more of the ingredients of the IP - Participant suffering from primary or secondary insomnia with/without active treatment. - Alcoholics as defined by consumption of more than 2 standard alcoholic drinks (more than 30 ml/ day) for past 3 months. | All | | | 40 Years | 60 Years | True | False | | sharing_ipd:No | facility:Vedic Lifesciences Pvt. Ltd|Mumbai|Opp Infinity Mall|400053|India|status:Recruiting|contact:Zubair Ansari M. Pharm|7738945639|phone_ext:42172328|zubairvediclifesciences.com|investigator:Sonika Verma M.D.|role:Principal Investigator | India | | responsible_party_type:Sponsor | Shalini Srivastava M.D.|role:Study Director|affiliation:Vedic Lifesciences | Vedic Lifesciences Pvt. Ltd. | | | | | | | | | | | | | | | | | |
| NCT03651336 | Recruiting | | CIV-18-13-023284 | ARGOS-03 | | | | Long-term Safety and Performance of the ARGOS-IO Intraocular Pressure Sensor System in Subjects With Primary Open Angle Glaucoma (POAG) | A Prospective Open-label Multicenter Clinical Follow-up Investigation of the ARGOS-01 and ARGOS-02 Patients to Assess the Long-term Safety and Performance of the ARGOS-IO Intraocular Pressure Sensor System in Subjects With Primary Open Angle Glaucoma (POAG) | The purpose of this study is to evaluate the long-term safety and performance of the ARGOS-IO system in patients with Primary Open Angle Glaucoma (POAG) | This study is a prospective open-label multicenter study for clinical follow-up of the ARGOS-01 and ARGOS-02 patients. From the ARGOS-01 to the ARGOS-02 study some modifications were made to the form of the ARGOS-IO implant in consequence of the outcomes of the ARGOS-01 study. Maximal 5 patients of the ARGOS-01 study and maximal 21 patients of the ARGOS-02 study will take part in this study. The sensor was always implanted in one eye only which will be the study eye. | Primary Open-angle Glaucoma | POAG;Primary Open Angle Glaucoma;Cataract;Intraocular Pressure;Intraocular Pressure Sensor System;IOP;Self-monitoring of intraocular pressure | measure:Safety measured by Incidence of medical-device related adverse events and serious adverse events|time_frame:3 years|description:The primary objective of this clinical trial is to evaluate the long-term safety and tolerability of the ARGOS-IO pressure sensor under consideration of incidence nature severity and seriousness of observed medical device related adverse and serious adverse events.An AE is considered to be device-related if there is at least a possible relationship to the medical device according to the rating of the investigator.;measure:Limits of agreement between IOP measurements made using GAT and the ARGOS-IO system at each study visit.|time_frame:3 years|description:IOP measured in mmHg;measure:Limits of agreement between IOP measurements made using DCT and the ARGOS-IO system at each study visit.|time_frame:3 Years|description:IOP measured in mmHg;measure:Incidence of observed device malfunctions and nature of device malfunction|time_frame:3 years|description:A device malfunction is e.g. difference of more than 5 mmHg between ARGOS-IO and GAT readout error of the Mesograph because of measurements outside -2 and +70mmHG. | measure:Patient's compliance in IOP self-monitoring|time_frame:3 years|description:Daily self-measurements with the ARGOS-IO sensor should be done at least 4 times daily (morning noon afternoon evening);measure:Impact of IOP self-monitoring on glaucoma progression|time_frame:3 years|description:Visual field (db) cup/disc ratio OCT of the optic nerve (µm) and the IOP (mmHg) has to be compared together to evaluate glaucoma progression;measure:Incidence in glaucoma medication change|time_frame:3 years|description:Number of glaucoma medication;measure:Number of unscheduled visits due to self-measured increased intraocular pressure|time_frame:3 years|description:The patients decide to come for a visit by their own due to any reason. This will be documented. | 2018-08-15 | 2021-10-31 | 2021-11-30 | 2018-08-01 | | agency:Implandata Ophthalmic Products GmbH|agency_class:Industry | | | Interventional | has_dmc:No|is_fda_regulated_drug:No|is_fda_regulated_device:No | | | Diagnostic | Single Group Assignment | | | | None (Open Label) | | intervention_type:Device|intervention_name:ARGOS-IO Sensor Pressure System|description:The ARGOS-IO Pressure sensor have been additionally implanted during local routine working procedures for cataract surgery in Patients with Primary Open Angle Glaucoma (POAG) and indicated cataract surgery in previous studies ARGOS-01 and ARGOS-02|arm_group_label:Single-arm longterm follow-up ARGOS-IO Sensor Pressure System|other_name:EYEMATE-IO | | Glaucoma;Glaucoma Open-Angle | 1.0 | arm_group_label:Single-arm longterm follow-up ARGOS-IO Sensor Pressure System|arm_group_type:Other|description:The ARGOS-IO sensor was already implanted in a previous study as ARGOS-01 or ARGOS-02. | | 25 | | | Inclusion Criteria: - Subjects of the ARGOS-01 and ARGOS-02 study with an implanted ARGOS-IO pressure sensor. Exclusion Criteria | All | | | 40 Years | | False | False | | | facility:Klinik für Augenheilkunde Uniklinik RWTH Aachen|Aachen|52074|Germany|status:Recruiting|contact:Antonis Koutsona Dr.;facility:Universitäts-Augenklinik Bochum|Bochum|44892|Germany|status:Recruiting|contact:Burkhard Dick Prof.;facility:Internationale Innovative Opthalmochirurgie|Düsseldorf|40212|Germany|status:Recruiting|contact:Hakan Kaymak Dr.;facility:nordBLICK Augenklinik Bellevue|Kiel|24105|Germany|status:Recruiting|contact:Florian Rüfer PD Dr.;facility:Universitätsaugenklinik Magdeburg|Magdeburg|39120|Germany|status:Recruiting|contact:Hagen Thieme Prof.|hagen.thiememed.ovgu.de;facility:Universitäts-Augenklinik Tübingen|Tübingen|72076|Germany|status:Recruiting|contact:Bogomil Voykov PD Dr. | Germany | | responsible_party_type:Sponsor | Hagen Thieme Prof.|role:Principal Investigator|affiliation:Universitätsaugenklinik Magdeburg | Implandata Ophthalmic Products GmbH | | | | | | | | | | | | | | | | | |
| NCT03654430 | Recruiting | | | 38RC18.014 | | | | Study by 2D-strain of the Ventricular Wall Motion During Postnatal Adaptation | Longitudinal Study by 2D-speckle-tracking Echocardiography of the Ventricular Wall Motion During Postnatal Adaptation | The left ventricular torsion during systole and diastole is a normal dynamic mechanism which participates in the ejection and the filling of the left ventricle. Postnatal hemodynamic modifications are major and probably affect this mechanism. The aim of this study is to compare the left ventricular twist in healthy newborns between their first days of life and their third month of life using the 2D-speckle tracking echocardiography. | The left ventricular torsion during systole and diastole is a normal dynamic mechanism which participates in the ejection and the filling of the left ventricle. Postnatal hemodynamic modifications are major and probably affect this mechanism. The aim of this study is to compare the left ventricular twist in healthy newborns between their first days of life and their third month of life (also called the "postnatal adaptation period") using the 2D-speckle tracking echocardiography. It is a longitudinal prospective and monocentric study in the Grenoble-Alpes University Hospital between April 2018 and September 2018. The primary outcome is a composite outcome including: left ventricular twist (°) / left ventricular twist rate (°/s) and left ventricular torsion (°/cm). The secondary objectives are to compare the endocardial and epicardial left ventricular twist and to compare the longitudinal radial and circumferential strain and the left ventricular untwist during the postnatal adaptation period. The number of required subjects is 30 with a statistical power of 80% and a p-value of 0 05 | Healthy | Left ventricular Twist;2D-speckle-tracking;Postnatal adaptation | measure:Primary endpoint (composite) - Left ventricular Rotation|time_frame:3 months|description:Left ventricular twist (°) / Left ventricular twist rate (°/s) / Left ventricular systolic torsion (°/cm) | measure:Untwist|time_frame:3 months|description:Left ventricular Untwist rate peak (°/sec);measure:Comparison between Endocardial and Epicardial Left ventricular Twist|time_frame:3 months|description:Endocardial LV twist (°) vs Epicardial LV twist (°);measure:Left ventricular Circumferential deformation|time_frame:3 months|description:Basal Circumferential strain (%) / Apical Circumferential strain (%) | 2018-04-03 | 2018-09-01 | 2018-09-01 | 2018-05-01 | | agency:University Hospital Grenoble|agency_class:Other | | agency:TIMC-IMAG|agency_class:Other | Interventional | has_dmc:No|is_fda_regulated_drug:No|is_fda_regulated_device:No | | | Basic Science | Single Group Assignment | | | | None (Open Label) | | intervention_type:Other|intervention_name:Echocardiography|description:Two echocardiographies will be performed in healthy newborns: The first between day 2 and day 5 of life the second between day 60 and day 90 of life|arm_group_label:Healthy Newborns | | | 1.0 | arm_group_label:Healthy Newborns|arm_group_type:Other | | 30 | | | Inclusion Criteria: - Newborn hospitalized in the Grenoble University Hospital Maternity Unit - Aged between 2 and 5 day of life at the first echocardiography - Social security affiliation - Signature of the consent document by both parents Exclusion Criteria: - Birth before 37 weeks gestation - Birth weight < 2 5kg or > 4 5kg - Gestational Diabetes Mellitus during pregnancy - Fetal heart disease | All | | | | 5 Days | True | False | | | facility:Johanne Auriau|Grenoble|38043|France|status:Recruiting|contact:JOHANNE AURIAU MD|0645884876|jauriauchu-grenoble.fr|investigator:PIERRE SIMON JOUK PhD|role:Principal Investigator;STEPHANIE DOUCHIN MD|role:Sub-Investigator | France | | responsible_party_type:Sponsor | | University Hospital Grenoble | | | | | | | | | | | | | | | | | |
| NCT03653611 | Not yet recruiting | | R01HL136682-01 | 1803019032-2 | | | | The CAPTURE Study: Validating a Unique COPD Case Finding Tool in Primary Care (Aim 2) | The CAPTURE Study: Validating a Unique Chronic Obstructive Pulmonary Disease (COPD) Case Finding Tool in Primary Care | This is a qualitative research exploration engaging clinical staff at all levels from 10 Practice-Based Research Networks (PBRNs) serving US patient populations of differing gender racial ethnic urban/rural and socio-economic blends in the incorporation of a one-page five-item questionnaire with selective PEF measurement (CAPTURE). | This is a prospective multi-center qualitative study engaging clinical staff at all levels from primary care practices serving US patient populations of differing gender racial ethnic urban/rural and socio-economic blends. The CAPTURE tool consists of a 5-item self-administered questionnaire and selected use of peak expiratory flow (PEF) measurement designed to identify clinically significant COPD. This study will assess using the RE-AIM approach how real-word primary care practices might potentially use CAPTURE to: a) identify target populations (Reach); b) appraise optimal targeted respiratory history and symptoms consistent with clinically significant COPD (Effectiveness); c) integrate into practice workflow (Adoption); d) deliver changes and improvements to COPD care within the scope of real-world clinical practice (Implementation); and e) persist in use and quality over time (Maintenance). Approximately 150 clinicians from 10 participating primary care practices will undergo detailed implementation investigation of the CAPTURE case finding model for clinically significant COPD. In addition 200 enrolled participants will complete a 10-minute written CAPTURE opinion survey. Using the RE-AIM framework and consistent phased qualitative analyses this aim ascertains reach impact adoption implementation and maintenance primary care feasibility recommendation characteristics of CAPTURE via pooled assessment of prescriber clinical staff non-prescriber clinical staff CAPTURE-eligible patients and local PBRN clinical quality improvement expertise from 10 primary care practices across 5 US regions. | Chronic Obstructive Pulmonary Disease (COPD) | COPD;CAPTURE;Chronic Obstructive Pulmonary Disease | measure:Primary care clinician perspective on implementing CAPTURE into primary care practice.|time_frame:Baseline to 2 years|description:Primary care clinician perspective on implementing CAPTURE will be assessed using the RE-AIM approach in two focus group sessions consisting of clinical staff self-reporting current clinical practices the process for implementing a new tool into practice and review of the CAPTURE tool. | measure:Primary care clinician knowledge about respiratory care at the provider level.|time_frame:Baseline to 2 years|description:Primary care clinician knowledge will be assessed using a questionnaire to self report about knowledge and beliefs regard Chronic Obstructive Pulmonary Disease (COPD) and COPD management.;measure:Primary care clinician knowledge about respiratory care at the provider level.|time_frame:Baseline to 2 years|description:Primary care clinician knowledge will be assessed using two focus groups to self report on the staff's knowledge regarding respiratory care.;measure:Primary care clinician attitudes and beliefs regarding respiratory care and communication within their current practice.|time_frame:Baseline to 2 years|description:Primary care clinician attitudes and beliefs will be assessed using a questionnaire to self report respiratory care in their current practice.;measure:Primary care clinician self-efficacy in provider-specific respiratory clinical care.|time_frame:Baseline to 2 years|description:Primary care clinician self-efficacy will be assessed using two focus groups to self report on the staff's perspective regarding self-efficacy of provider-specific respiratory practices.;measure:Primary care clinician attitudes and beliefs about clinical quality improvement and communication within their current practice.|time_frame:Baseline to 2 years|description:Primary care clinician attitudes and beliefs regarding quality improvement and communication within their current practice will be assessed using two focus groups to self report attitude and beliefs.;measure:Existing COPD Clinical care operations within a variety of primary care practices.|time_frame:Baseline to 2 years|description:COPD clinical care operations at various practices will be assessed using two focus groups to self report current COPD clinical care operations within primary care clinicians own practices.;measure:Existing COPD Clinical care operations within a variety of primary care practices.|time_frame:Baseline to 2 years|description:Details of COPD clinical care operations at various practices will be assessed using a questionnaire to self report current COPD clinical care operations within primary care clinicians own practices.;measure:Primary care clinician attitudes and beliefs about screening and diagnostic assessment strategies of respiratory care and communication within their current practice.|time_frame:Baseline to 2 years|description:Primary care clinician attitudes and beliefs regarding screening and diagnostic assessment strategies and communication within their current practice will be assessed using two focus groups to self report attitude and beliefs.;measure:Primary care clinician attitudes and beliefs about screening and diagnostic assessment strategies of respiratory care and communication within their current practice.|time_frame:Baseline to 2 years|description:Primary care clinician attitudes and beliefs regarding screening and diagnostic assessment strategies and communication within their current practice will be assessed using a prescriber questionnaire to self report attitude and beliefs.;measure:Patient comprehension of CAPTURE tool instructions and questions.|time_frame:Baseline to 2 years|description:Patient comprehension of CAPTURE tool instructions and questions will be assessed using a CAPTURE opinion survey to self report comprehension.;measure:Patient ease of completion of the CAPTURE tool.|time_frame:Baseline to 2 years|description:Patients' ease of completion of the CAPTURE tool will be assessed using a CAPTURE opinion survey to self report ease of completion. | 2018-09-15 | 2019-05-01 | 2019-07-01 | 2018-08-01 | | agency:Weill Medical College of Cornell University|agency_class:Other | | agency:National Heart Lung and Blood Institute (NHLBI)|agency_class:NIH;agency:University of Michigan|agency_class:Other;agency:National Jewish Health|agency_class:Other;agency:Atrium Health|agency_class:Other;agency:Duke University|agency_class:Other;agency:High Plains Research Network|agency_class:Other;agency:LA NET Community Health Resource Network|agency_class:Other;agency:Oregon Health and Science University|agency_class:Other;agency:University of Minnesota - Clinical and Translational Science Institute|agency_class:Other;agency:University of Kentucky|agency_class:Other;agency:COPD Foundation|agency_class:Other | Observational | has_dmc:Yes|is_fda_regulated_drug:No|is_fda_regulated_device:No | | | | | | Other | Prospective | | | intervention_type:Other|intervention_name:On-site Practice Assessment|description:The assessment takes place in three parts; the pre-observation practice overview (conducted with the 2 practice clinicians - 60 minutes) the ½ day practice workflow observation (observation by one member of the Aim 2 research team of common and testing areas used for the respiratory patient). There is no patient engagement and no collection of patient-specific identification or health information) and the post-observation practice summary (conducted with the same 2 practice clinicians - 30 minutes).|arm_group_label:Clinician Participants;intervention_type:Other|intervention_name:Clinical Staff Questionnaires|description:Written or on-line questionnaires are provided to participating and consented staff personnel at two practice levels -- Non-Prescribing clinical (also known as "support") staff and Prescribing (PR) clinical (also known as "provider") staff.|arm_group_label:Clinician Participants;intervention_type:Other|intervention_name:Patient Opinion Surveys|description:200 Eligible participants will complete a one-time 5 to 10 minute CAPTURE opinion survey.|arm_group_label:Patient Participants;intervention_type:Other|intervention_name:Modular online COPD Education|description:Access to free COPD on-line continuing education is provided for all clinical staff at each practice. Each module will take 20 minutes or less. Aim 2 clinician participant access and completion of COPD education modules is assessed by clinician questionnaires and focus group item response over 12 months (between months 2 and 14 of Aim 2 timeline).|arm_group_label:Clinician Participants;intervention_type:Other|intervention_name:COPD in Primary Care/CAPTURE Introduction Focus Groups|description:Two 45 to 60-minute focus group discussions occur at each Aim 2 practice. Focus groups are informed by practice demographics practice assessment data as well as patient opinion from CAPTURE surveys and past CAPTURE study. Focus group candidate themes and prompts are developed for non-prescribing clinical staff (NPR) and prescribing clinical staff (PR) and are presented at separate on-site focus group sessions to allow more detailed discussion of role responsibility in the context of daily practice workflow.|arm_group_label:Clinician Participants | | Lung Diseases;Lung Diseases Obstructive;Pulmonary Disease Chronic Obstructive | | arm_group_label:Clinician Participants|description:Two Aim 2 practices are selected by each of their 5 affiliated PBRNs based upon willingness to participate and variability of primary care practice type within the PBRN. Differences in practice size staffing ownership prior quality improvement engagement geography patient population socioeconomic status (SES) or languages spoken are among the among the selection criteria the PBRNs will utilize to choose.;arm_group_label:Patient Participants|description:200 patients who are enrolled in Aim 1 (approximately 40 from each PBRN) will be invited to take a CAPTURE opinion survey | 2.0 | 350 | Practices participating in Aim 2 will be selected by each of their 5 affiliated PBRNs based upon willingness to participate and variability of primary care practice type within the PBRN. Differences in practice size staffing ownership prior quality improvement engagement geography patient population socioeconomic status (SES) or languages spoken are among the among the selection criteria the PBRNs will utilize to choose. | Non-Probability Sample | Inclusion Criteria: Clinician Participants: 1. Provision of signed and dated informed consent form. 2. Stated willingness to comply with availability and all study procedures for the duration of the study by the 10 practices (through PBRN recruitment) and their up to 15 clinicians within (through informed consent). 3. Male or female aged 45 - 80 years Patient participants [200 participants enrolled in Aim 1 of the CAPTURE Study for an opinion survey]: 1. Provision of signed and dated informed consent form. 2. Stated willingness to comply with all study procedures and availability for the duration of the study. 3. Male or female aged 45 - 80 years. Exclusion Criteria: 1. Clinician participants: current employment at practices participating in aims 1 and/or 3 2. Clinician participants: from practices providing fewer than 2 clinician participants 3. Patient participants: meeting the exclusion criteria for aims 1 and 3 (above) | All | | | | | True | False | | sharing_ipd:No | facility:LANet|Los Angeles|California|90802|United States|status:Not yet recruiting|contact:Lyndee Knox PhD|562-434-2000|lyndee.knoxgmail.com;facility:High Plains Research Network|Aurora|Colorado|80054|United States|status:Not yet recruiting|contact:Linda Zittleman MSPH|303-724-9716|linda.zittlemanucdenver.edu;facility:Aprias Healthcare|Charlotte|North Carolina|28207|United States|status:Not yet recruiting|contact:Hazel Tapp PhD|704-304-7120|hazel.tappcarolinashealthcare.org;facility:Duke University|Durham|North Carolina|27701|United States|status:Not yet recruiting|contact:Rowena Dolor MD|919-668-8627|rowena.dolorduke.edu;facility:Oregon Rural Practice-based Research Network (ORPRN)|Portland|Oregon|97239|United States|status:Not yet recruiting | United States | | responsible_party_type:Sponsor | Fernando J Martinez MD|role:Principal Investigator|affiliation:Weill Cornell Medicine | Weill Medical College of Cornell University | | | | | | | | | | | | | | | | | |
| NCT03655873 | Enrolling by invitation | | | HEC30654-P-01 | | | | The Study of a Selective 5-ht6 Receptor Antagonist HEC30654AcOH in Healthy Subjects | Safety Tolerability and Pharmacokinetics Phase â… Study of a Selective 5-ht6 Receptor Antagonist HEC30654AcOH Following Single and Multiple Ascending Doses,Single-center Randomized Double-blind in Healthy Subjects | This study is a safety tolerability and pharmacokinetics phase â… study of a selective 5-ht6 receptor antagonist HEC30654AcOH in healthy subjects.This test is divided into two parts the first part is the healthy adult subjects single ascending-dose research;The second part is the healthy adult subjects multiple ascending-dose research. | The single ascending-dose research: There have set up seven dose group(5、10、15、30、60、90、120mg).The first group(5mg)contains 3 health subjects,Which have been a preliminary experimental group. Each other groups contains 10 health subjects(8 health subjects take experimental drugs 2 health subjects take the placebo).Within 15min before taking the medicine and after 0.5h 1h 1.5h 2h 4h 6h 8h 10h 12h 24h 48h 72h 96h 120h to take blood samples for pharmacokinetics(PK) detection. The multiple ascending-dose research: There have set up three dose group(15、30、60mg).Each group contains 12 health subjects(10 health subjects take experimental drugs 2 health subjects take the placebo).Each dose group in D1-D7 8:00(±1h)in the morning 18:00(±1h) with 240 ml warm water to take corresponding study drug,but Day 8 only 8:00(±1h) in the morning take subjects drugs.Total for 15 times.on the morning of day 1 within 15minutes before the first drug and after 0.5h 1h 1.5h 2h 4h 6h 8h 10h 12h on the morning of Day 6 Day 7 and Day 8 within 15 minutes before the drug collecting blood sample test concentration on the morning of Day8 medication after 0.5h 1h 1.5h 2h 4h 6h 8h 10h 12h 24h 48h 72h 96h 120h collects pharmacokinetics(PK) blood samples. | Healthy | | measure:Adverse events of the single ascending-dose|time_frame:From the baseline to 6 days|description:To assess the safe and tolerability of the single ascending-dose;measure:Adverse events of the multiple ascending-dose|time_frame:From the baseline to 13 days|description:To assess the safe and tolerability of the multiple ascending-dose | measure:Maximum Plasma Concentration(Cmax)|time_frame:Prior to dosing(0h)and 0.5h 1h 1.5h 2h 4h 6h 8h 10h 12h 24h 48h 72h 96h 120h after dosing|description:Maximum Plasma Concentration(Cmax)of HEC30654AcOH in single ascending-dose;measure:Area Under the Curve(AUC)|time_frame:Prior to dosing(0h)and 0.5h 1h 1.5h 2h 4h 6h 8h 10h 12h 24h 48h 72h 96h 120h after dosing|description:Area Under the Curve(AUC) of HEC30654AcOH in single ascending-dose;measure:Maximum Peak Time(Tmax)|time_frame:Prior to dosing(0h)and 0.5h 1h 1.5h 2h 4h 6h 8h 10h 12h 24h 48h 72h 96h 120h after dosing|description:Maximum Peak Time(Tmax) of HEC30654AcOH in single ascending-dose;measure:Mean Residence Time(MRT)|time_frame:Prior to dosing(0h)and 0.5h 1h 1.5h 2h 4h 6h 8h 10h 12h 24h 48h 72h 96h 120h after dosing|description:Mean Residence Time(MRT) of HEC30654AcOH in single ascending-dose;measure:Terminal elimination half-life(T1/2)|time_frame:Prior to dosing(0h)and 0.5h 1h 1.5h 2h 4h 6h 8h 10h 12h 24h 48h 72h 96h 120h after dosing|description:Terminal elimination half-life(T1/2) of HEC30654AcOH in single ascending-dose;measure:steady state plasma concentration(Css)|time_frame:Prior to dosing(0h)and 0.5h 1h 1.5h 2h 4h 6h 8h 10h 12h after dosing day1 then Prior to dosing(0h)of day6,day7 day8,and 0.5h,1h,1.5h,2h,4h,6h,8h,10h,12h,24h,48h,72h,96h,120h after dosing day8|description:steady state plasma concentration(Css)of HEC30654AcOH in multiple ascending-dose | 2018-09-23 | 2018-11-23 | 2019-01-23 | 2018-08-01 | | agency:Sunshine Lake Pharma Co. Ltd.|agency_class:Industry | | | Interventional | has_dmc:No|is_fda_regulated_drug:No|is_fda_regulated_device:No | Phase 1 | Randomized | Basic Science | Parallel Assignment | | | | Quadruple (Participant Care Provider Investigator Outcomes Assessor) | | intervention_type:Drug|intervention_name:HEC30654AcOH capsule|description:single ascending-dose study: 5-、10-、15-、30-、60-、90-、120mg HEC30654AcOH capsule in day1.Multiple ascending-dose study:15-、30-、60mgHEC30654AcOH capsule in day1-day7,2 times everyday.|arm_group_label:HEC30654AcOH capsule;intervention_type:Drug|intervention_name:Placebo capsule|description:single ascending-dose study: 5-、10-、15-、30-、60-、90-、120mg placebo capsule in day1.Multiple ascending-dose study:15-、30-、60mg placebo capsule in day1-day7,2 times everyday.|arm_group_label:placebo capsule | | | 2.0 | arm_group_label:HEC30654AcOH capsule|arm_group_type:Experimental|description:single ascending-dose study: Including 7 dose groups(5-、10、15-、30-、60-、90-、120mg),Day1 ante meridiem(AM) 8:00 (±1h) with 240ml warm water to taking the experiment drug,On an empty stomach .multiple ascending-dose study: Including 3 dose groups(15-、30-、60mg) Day1-Day7 AM 8:00 (±1h) 18:00 Post Meridiem(PM) (±1h) with 240ml warm water to take the experiment drug On an empty stomach;Day8 AM 8:00 (±1h)with 240ml warm water to taking the experiment drug,On an empty stomach.;arm_group_label:placebo capsule|arm_group_type:Placebo Comparator|description:single ascending-dose study: Including 6 dose groups(10、15-、30-、60-、90-、120mg),Day1 morning 8:00 (±1h) with 240ml warm water to taking the placebo capsule,On an empty stomach .multiple ascending-dose study: Including 3 dose groups(15-、30-、60mg) Day1-Day7 AM 8:00 (±1h) 18:00 PM (±1h) with 240ml warm water to take the placebo capsule on an empty stomach;Day8 AM 8:00 (±1h)with 240ml warm water to taking the placebo capsule,on an empty stomach. | | 99 | | | Inclusion Criteria: - signing informed consent and fully understanding the study's content process,possible adverse reaction before the study beginning. - Be able to complete the study in accordance with the requirements of the study. - Subjects (including partner) which from screening to the last time of study drug dosage volunteered to take effective contraceptive measures within 6 months see appendix for birth control measures. - Age of 18 to 45 years old male and female subjects (including 18 and 45 years of age). - Male subjects not less than 50 kg female subjects not less than 45 kg weight.Body mass index (BMI) = weight (kg)/height 2 (m2) body mass index (BMI) within the scope of 18 ~ 28 kg/m2 (including threshold). - Physical examination vital signs is normal or abnormal has no clinical significance. Exclusion Criteria: - 3 months before the study daily smoking more than 5 pieces. - having allergies or allergic constitution for experiment drugs (a variety of drugs and food allergies). - Has a history of drug and/or binge drinking (drinking 14 units of alcohol every week: 1 unit = 285 mL beer or liquor 25 mL or wine 100 mL). - Three months before screening blood or blood loss (> 450 mL). - 28 days before the screening taking any drugs of changing liver enzymes. - Within 14 days before the screening taken any prescription drugs over-the-counter drugs vitamins or herbal products. - Within 2 weeks before the screening taking any special diet (including dragon fruit mango pomelo etc.) or with vigorous exercise or other affect drug absorption distribution metabolism and excretion. - With the following CYP3A4 P - gp or Bcrp inhibitors or inducers such as itraconazole ketone health zun or definitely nida lung etc. - Recently very large changes in diet or exercise habits. - Three months before taking study drug there taken study drug and its analogues or participated in drug clinical trials. - Having difficulty swallowing or any digestive system diseases history affecting drug absorption excretion etc. - Having had any increased risk of hemorrhagic disease such as hemorrhoids acute gastritis or gastric and duodenal ulcer etc. - Abnormal ecg that have clinical significance. - Female subjects in screening test is in lactation or have positive serum pregnancy outcomes. - Clinical laboratory examination were abnormal clinical significance or other clinical findings show that there are clinical significance of the following diseases (including but not limited to the gastrointestinal tract liver kidney and nerve blood endocrine tumor lung immune spirit or disease of heart head blood-vessel). - Viral hepatitis (including hepatitis b and c) treponema pallidum antibody HIV antibody positive. - From the screening stage to study medicine had a acute disease or taken a drugs. - Within 48 hours before taking the study drug there taken any caffeine consumed chocolate or rich xanthine food or drinks. - Within 24 hours before taking study drug there used any alcoholic products or alcohol-breath test was positive. - Urine drug test(Morphine and marijuana) was positive. - Neurological examination had abnormal findings and researchers think have clinical significance. - Researchers think that doesn't fit to the study. | All | | | 18 Years | 45 Years | True | False | | sharing_ipd:No | facility:First Hospital of Jilin University|Changchun|Jilin|130000|China | China | | responsible_party_type:Sponsor | | Sunshine Lake Pharma Co. Ltd. | | | | | | | | | | | | | | | | | |
| NCT03656029 | Not yet recruiting | | | 007-2018 | | | | Dose-response of Cannabis and Driving | Dose-dependent Effects of Smoked Cannabis on Simulated Driving Performance | Epidemiological studies have established a link between collisions while driving and cannabis use. With the changing legal landscape around cannabis there is much interest in determining per se limits of cannabis while driving. The present study will evaluate driving on a driving simulator after smoking placebo or cannabis with 3 different levels of THC. THC is the active component in cannabis and blood urine and oral fluid levels of THC will be correlated with driving impairment. | Participants will attend the laboratory for 4 separate sessions separated by about a week. In each session participants will receive one of 3 doses of smoked cannabis or a placebo. Participants will not know which dose they are receiving. Participants will complete questionnaires do cognitive tests and drive on a driving simulator before and after smoking the cannabis or placebo cigarette. Blood urine and oral fluid will be collected throughout the 7-8 hour session to determine levels of THC and its metabolites. These values will be correlated with measures of driving impairment. | Driving Impaired;Cognitive Impairment;Abuse Cannabis | | measure:Mean speed|time_frame:Change in speed of driving between the time before smoking the cigarette and either 30 or 90 minutes after smoking the cigarette|description:Speed of driving the simulator | measure:Standard deviation of lateral position|time_frame:Change in measure from before smoking the cigarette to either 30 or 90 minutes after smoking|description:Driving measures;measure:time to collision|time_frame:Change in measure from before smoking the cigarette to either 30 or 90 minutes after smoking|description:Driving measures;measure:following distance|time_frame:Change in measure from before smoking the cigarette to either 30 or 90 minutes after smoking|description:Driving measures;measure:reaction time|time_frame:Change in measure from before smoking the cigarette to either 30 or 90 minutes after smoking|description:Driving measures;measure:Blood concentrations of THC and metabolites|time_frame:Change from before smoking cigarette to various time points after smoking: 5 minutes 15 minutes 30 minutes 60 minutes 90 minutes 2hours 3 hours 4 hours 5 hours and 6 hours|description:Blood will be taken to determine how much THC entered the blood;measure:Oral fluid concentrations of THC and metabolites|time_frame:Change from levels before smoking to 4 time points after smoking: 30 minutes 90 minutes 2 hours and 6 hours|description:Participants will provide oral fluid to determine how much THC is in the oral fluid;measure:Systolic and Diastolic Blood pressure|time_frame:Change from before smoking to a number of time points after smoking: 5 minutes 15 minutes 30 minutes 60 minutes 90 minutes 2hours 3 hours 4 hours 5 hours and 6 hours|description:Vital signs;measure:Heart rate|time_frame:Change from before smoking to a number of time points after smoking: 5 minutes 15 minutes 30 minutes 60 minutes 90 minutes 2hours 3 hours 4 hours 5 hours and 6 hours|description:Vital signs;measure:Respirations|time_frame:Change from before smoking to a number of time points after smoking: 5 minutes 15 minutes 30 minutes 60 minutes 90 minutes 2hours 3 hours 4 hours 5 hours and 6 hours|description:Vital signs;measure:Temperature|time_frame:Change from before smoking to a number of time points after smoking: 5 minutes 15 minutes 30 minutes 60 minutes 90 minutes 2hours 3 hours 4 hours 5 hours and 6 hours|description:Vital signs;measure:Visual Analog Scales|time_frame:Change from before smoking to a number of time points after smoking: 5 minutes 15 minutes 30 minutes 60 minutes 90 minutes 2hours 3 hours 4 hours 5 hours and 6 hours|description:Tests designed to assess the degree of subjective effects of the drug. The questions will be scored on a scale from 0 to 100 and will consist of: 'I like this drug effect' 'this feels like cannabis' 'I feel this effect' 'I feel this high' 'I feel the good effects' 'I feel the bad effects' 'I feel the rush';measure:Verbal free recall test|time_frame:Change from pre-smoking levels to those observed 60 minutes after smoking|description:Test of memory: Participants will be asked to recall words that are read from a list;measure:Useful field of view|time_frame:Change from pre-smoking levels to those observed 60 minutes after smoking|description:A computer test for visual processing speed selective and divided attention | 2018-12-04 | 2020-08-31 | 2020-08-31 | 2018-08-01 | | agency:Centre for Addiction and Mental Health|agency_class:Other | | | Interventional | has_dmc:No|is_fda_regulated_drug:No|is_fda_regulated_device:No|is_us_export:Yes | Phase 2 | Randomized | Basic Science | Crossover Assignment | This will be a within-subjects counterbalanced placebo-controlled study of placebo or 3 doses of cannabis | | | Double (Participant Investigator) | | intervention_type:Drug|intervention_name:Cannabis|description:Participants will smoke as much of the cigarette as they wish|arm_group_label:low dose;middle dose;high dose;intervention_type:Drug|intervention_name:Placebo|description:Participants will smoke a placebo cigarette|arm_group_label:Placebo | | Cognitive Dysfunction;Marijuana Abuse | 4.0 | arm_group_label:Placebo|arm_group_type:Placebo Comparator|description:Participants will smoke a single smoked placebo (<0.1% THC) cannabis cigarette;arm_group_label:low dose|arm_group_type:Active Comparator|description:Participants will smoke a single low dose (6.25% THC) of smoked cannabis cigarette;arm_group_label:middle dose|arm_group_type:Active Comparator|description:Participants will smoke a single intermediate dose (12.5% THC) of smoked cannabis cigarette;arm_group_label:high dose|arm_group_type:Active Comparator|description:Participants will smoke a single high dose (22% THC) of smoked cannabis cigarette | | 50 | | | Inclusion Criteria: - Daily or near daily use of cannabis (3-5 days/week) confirmed by self-report and urine screening - Has held a class G2 or G licence (or equivalent from another jurisdiction) for at least 12 months - Willing to abstain from using cannabis for 72 hours prior to each practice or test session - Willing to abstain from alcohol for 48 hours prior to each session and to abstain from all other drugs not medically required for the duration of the study (beginning 48 hours prior to the practice session) - Provides written and informed consent Exclusion Criteria: - Diagnosis of severe medical or psychiatric condition - Meets criteria for current or lifetime alcohol or other substance dependence - Regular user of medication that may affect cognitive functioning and/or driver performance - Family history of schizophrenia or other psychotic disorder - Pregnant looking to become pregnant or breastfeeding | All | | | 19 Years | 45 Years | True | False | | sharing_ipd:Undecided | | | | responsible_party_type:Sponsor | Bruna Brands PhD|role:Principal Investigator|affiliation:Centre for Addiction and Mental Health | Centre for Addiction and Mental Health | | | | | | | | | | | | | | | | | |
| NCT03650413 | Not yet recruiting | | 2017-004997-32 | GA40209 | | | | An Extension Study to Evaluate the Long-Term Safety and Tolerability of UTTR1147A in Participants With Moderate to Severe Ulcerative Colitis or Crohn's Disease | A Phase II Open-Label Extension Study to Evaluate the Long-Term Safety and Tolerability of UTTR1147A in Patients With Moderate to Severe Ulcerative Colitis or Crohn's Disease | This study will evaluate the long-term safety and tolerability of UTTR1147A in participants with moderate to severe ulcerative colitis (UC) or Crohn's disease (CD) enrolling up to 320 participants from the Phase Ib Study GA29469 and Phase II Study GA39925 (parent studies). | | Ulcerative Colitis;Crohn's Disease | | measure:Percentage of Participants with Severe Adverse Events (Grade ≥3) Severity Determined According to National Cancer Institute Common Terminology Criteria for Adverse Events Version 4.0 Scale (NCI CTCAE v4.0)|time_frame:Up to 1 year;measure:Percentage of Participants with Adverse Events of Clinically Significant Changes From Baseline in Targeted Vital Signs|time_frame:From Baseline (Day 1) to last study visit (up to 1 year)|description:Targeted vital signs will include measurements of respiratory rate pulse rate systolic and diastolic blood pressure and temperature. Here we will report the percentage of participants who experienced adverse events of clinically significant changes from baseline in targeted vital signs as judged by the investigator. The incidence for each adverse event will be reported in the adverse events section.;measure:Percentage of Participants with Adverse Events of Clinically Significant Changes From Baseline in Physical Examination Findings|time_frame:From Baseline (Day 1) to last study visit (up to 1 year)|description:A complete physical examination will be performed at baseline followed by limited symptom-directed physical examinations as described in the protocol. Here we will report the percentage of participants who experienced adverse events of clinically significant changes from baseline in physical examination findings as judged by the investigator. The incidence for each adverse event will be reported in the adverse events section.;measure:Percentage of Participants with Adverse Events of Clinically Significant Changes From Baseline in Laboratory Test Results|time_frame:From Baseline (Day 1) to last study visit (up to 1 year)|description:Laboratory tests will include urinalysis hematology and serum chemistry. Here we will report the percentage of participants who experienced adverse events of clinically significant changes from baseline in laboratory test results as judged by the investigator. The incidence for each adverse event will be reported in the adverse events section. | | 2018-10-15 | 2022-07-06 | 2022-07-06 | 2018-08-01 | | agency:Genentech Inc.|agency_class:Industry | | | Interventional | is_fda_regulated_drug:Yes|is_fda_regulated_device:No | Phase 2 | | Treatment | Single Group Assignment | | | | None (Open Label) | | intervention_type:Drug|intervention_name:UTTR1147A|description:UTTR1147A will be administered based on disease status as described in the protocol.|arm_group_label:UTTR1147A | | Crohn Disease;Colitis;Ulcer;Colitis Ulcerative | 1.0 | arm_group_label:UTTR1147A|arm_group_type:Experimental|description:All participants will have the opportunity to receive treatment with UTTR1147A until clinical remission is achieved. Participants will either receive treatment with UTTR1147A or undergo observation depending on disease status as described in the protocol. | | 320 | | | Inclusion Criteria: - Prior enrollment in Study GA29469 or Study GA39925 and meeting protocol defined entry criteria - Ability to comply with requirements of the study in the investigator's judgment - For women and men: use of highly effective contraception as defined by the protocol. Exclusion Criteria: - Withdrawal of consent from parent study - Discontinuation of study drug as required by the parent study protocol - Noncompliance in the parent study specifically defined as missing scheduled visits or non-adherence with background medications and concomitant medications - Pregnant or breastfeeding or intending to become pregnant during the study or within 8 weeks after the final dose of study drug or within 18 weeks after the final dose of study drug from GA39925 whichever is longer - Any new malignancy significant uncontrolled comorbidity such as cardiac pulmonary renal hepatic endocrine or gastrointestinal disorders or signs or symptoms of infection judged by the investigator to be clinically significant since enrolling in the parent study - Use of prohibited therapies as defined in the parent study - Abnormal laboratory value recorded at the last visit in the parent study | All | | | 18 Years | 80 Years | False | False | | | facility:University of Alabama at Birmingham|Birmingham|Alabama|35294|United States|status:Not yet recruiting;facility:Care Access Research|San Pablo|California|94806|United States|status:Not yet recruiting;facility:LCC Medical Research Institute|Miami|Florida|33126|United States|status:Not yet recruiting;facility:University of Miami|Miami|Florida|33136|United States|status:Not yet recruiting;facility:Gastroenterology Group of Naples|Naples|Florida|34102|United States|status:Not yet recruiting;facility:University of Chicago Medical Center|Chicago|Illinois|60637|United States|status:Not yet recruiting;facility:Chevy Chase Clinical Research|Chevy Chase|Maryland|20815|United States|status:Not yet recruiting;facility:Clinical Research Institute of Michigan|Chesterfield|Michigan|48047|United States|status:Not yet recruiting;facility:NYU Langone Long Island Clinical Research Associates|Great Neck|New York|11021|United States|status:Not yet recruiting;facility:Southtowns Gastroenterology PLLC|Orchard Park|New York|14127|United States|status:Not yet recruiting;facility:University of Rochester Medical Center|Rochester|New York|14642|United States|status:Not yet recruiting;facility:Syracuse VA Medical Center - NAVREF; Pharmacy|Syracuse|New York|13210|United States|status:Not yet recruiting;facility:Carolina Digestive Diseases|Greenville|North Carolina|27834|United States|status:Not yet recruiting;facility:University of Pittsburgh Medical Center|Pittsburgh|Pennsylvania|15213|United States|status:Not yet recruiting;facility:Gastro One|Germantown|Tennessee|38138|United States|status:Not yet recruiting;facility:Vanderbilt University Medical Center; IBD Clinic|Nashville|Tennessee|37212|United States|status:Not yet recruiting;facility:Baylor College of Medicine|Houston|Texas|77030|United States|status:Not yet recruiting;facility:Biopharma Informatic Inc.; Research Center|Houston|Texas|77043|United States|status:Not yet recruiting;facility:BI Research Center|Houston|Texas|77084|United States|status:Not yet recruiting;facility:University of Utah|Salt Lake City|Utah|84132|United States|status:Not yet recruiting;facility:MHAT Saint Karidad EAD|Plovdiv|4000|Bulgaria|status:Not yet recruiting;facility:Multiprofile Hospital for Active Treatment Hadji Dimitar OOD|Sliven|8800|Bulgaria|status:Not yet recruiting;facility:Medical Institute at the Ministry of lnterior MHAT - Central Clinical Base Sofia|Sofia|1606|Bulgaria|status:Not yet recruiting;facility:Medical Center Medica Plus OOD|Veliko Tarnovo|5000|Bulgaria|status:Not yet recruiting;facility:Gastroenterologische Spezialpraxis-Berlin-Karlshorst|Berlin|10318|Germany|status:Not yet recruiting;facility:Universitätsklinikum "Carl Gustav Carus" der Technischen Universität Dresden|Dresden|01307|Germany|status:Not yet recruiting;facility:Asklepios Westklinikum Hamburg Ggmbh; Gastroenterologie|Hamburg|22559|Germany|status:Not yet recruiting;facility:KRH Klinikum Siloah|Hannover|30459|Germany|status:Not yet recruiting;facility:Universitätsklinikum Jena; Klinik und Poliklinik für Frauenheilkunde und Fortpflanzungsmedizin|Jena|07747|Germany|status:Not yet recruiting;facility:Universitatsklinikum Schleswig Holstein; Klinik fur Allgemeine Innere Medizin|Kiel|24105|Germany|status:Not yet recruiting;facility:St. Marien Krankenhaus; Med. Klinik|Ludwigshafen|67067|Germany|status:Not yet recruiting;facility:Klinikum Mannheim GmbH Universitätsklinikum|Mannheim|68167|Germany|status:Not yet recruiting;facility:Universitätsklinikum Münster|Münster|48149|Germany|status:Not yet recruiting;facility:Klinikum der Universität Regensburg|Regensburg|93053|Germany|status:Not yet recruiting;facility:Universitätsklinikum Ulm; Klinik für Innere Medizin II|Ulm|89081|Germany|status:Not yet recruiting;facility:University General Hospital of Larissa; University Gastroenterology Clinic|Larissa|41110|Greece|status:Not yet recruiting;facility:Iatriko Palaiou Falirou; Gastrointestinal Department|Palaio Faliro|175 62|Greece|status:Not yet recruiting;facility:EUROMEDICA General Clinic of Thessaloniki; Gastroenterology Department|Thessaloniki|54645|Greece|status:Not yet recruiting;facility:Szent Margit Korhaz; IV.sz. Belgyogyaszati Osztaly|Budapest|1032|Hungary|status:Not yet recruiting;facility:Magyar Honvédség Egészségügyi Központ; Országos Haemophilia Központ|Budapest|1134|Hungary|status:Not yet recruiting;facility:Szent Pantaleon Korhaz-Rendelointezet; Gastroenterologiai Osztaly|Dunaújváros|2400|Hungary|status:Not yet recruiting;facility:Karolina Korhaz Rendelointezet; Belgyogyaszati Tipusu Matrix Egyseg -Belgyogyaszat|Mosonmagyaróvár|9200|Hungary|status:Not yet recruiting;facility:Csongrad Megyei Dr. Bugyi Istvan Korhaz; Belgyogyaszati Osztaly|Szentes|6600|Hungary|status:Not yet recruiting;facility:Fejer Megyei Szent Gyorgy Egyetemi Oktato Korhaz; I. sz. Belgyogyaszati Osztaly|Székesfehérvár|8000|Hungary|status:Not yet recruiting;facility:Csolnoky Ferenc Kórház|Veszprém|8200|Hungary|status:Not yet recruiting;facility:Portiuncula Hospital Ballinasloe|Co Galway|Ireland|status:Not yet recruiting;facility:Our Lady of Lourdes Hospital Louth|County Louth|Ireland|status:Not yet recruiting;facility:Soroka University Medical Centre|Beer-Sheva|84101|Israel|status:Not yet recruiting;facility:Shaare Zedek Medical Center; Bait Vagan|Jerusalem|9103102|Israel|status:Not yet recruiting;facility:Meir Medical Center|Kfar Saba|44281|Israel|status:Not yet recruiting;facility:The Galilli Medical Center|Nahariyya|22100|Israel|status:Not yet recruiting;facility:Rabin Medical Center; PPDS; Pharmacy|Petach Tiqwa|49100|Israel|status:Not yet recruiting;facility:Kaplan Medical Center|Rehovot|76100|Israel|status:Not yet recruiting;facility:Chaim Sheba Medical Center|Tel Hashomer|52661|Israel|status:Not yet recruiting;facility:Azienda Ospedaliero Universitaria Di Bologna - Policlinico S.Orsola Malpighi; UO Farmacia Clinica|Bologna|Emilia-Romagna|40138|Italy|status:Not yet recruiting;facility:La Sapienza-Università di Roma-Policlinico Umberto I|Roma|Emilia-Romagna|00161|Italy|status:Not yet recruiting;facility:Policlinico Universitario Campus Biomedico Di Roma|Roma|Lazio|00128|Italy|status:Not yet recruiting;facility:Complesso Integrato Columbus|Roma|Lazio|00168|Italy|status:Not yet recruiting;facility:ASST di Monza - Azienda Ospedaliera San Gerardo; U.O. Farmacia -Settore A - Corpo Posteriore|Monza|Lombardia|20900|Italy|status:Not yet recruiting;facility:Istituto Clinico Humanitas|Rozzano (MI)|Lombardia|20089|Italy|status:Not yet recruiting;facility:Azienda Ospedaliero Universitaria Ospedali Riuniti di Ancona-Umberto I G.M. Lancisi G. Salesi|Ancona|Marche|60020|Italy|status:Not yet recruiting;facility:Azienda Ospedaliera Di Padova|Padova|Veneto|35128|Italy|status:Not yet recruiting;facility:ETZ-Elisabeth; Cardiologie|Tilburg|5022 GC|Netherlands|status:Not yet recruiting;facility:Ooeodek Badan Klinicznych CLINSANTE S.C.|Bydgoszcz|85-794|Poland|status:Not yet recruiting;facility:Economicus - NZOZ ALL-MEDICUS; Zaklad Gastroenterologii|Katowice|40-660|Poland|status:Not yet recruiting;facility:ETG Kielce|Kielce|25-355|Poland|status:Not yet recruiting;facility:Gastromed SPK Niepubliczny Zaklad Opieki Zdrowotnej|Lublin|20-582|Poland|status:Not yet recruiting;facility:Klimed Marek Klimkiewicz|Piotrków Trybunalski|97-300|Poland|status:Not yet recruiting;facility:Clinical Research Center Sp. z o.o. MEDIC-R Spółka Komandytowa|Poznań|60-848|Poland|status:Not yet recruiting;facility:Gabinet Lekarski Bartosz Korczowski|Rzeszów|35-302|Poland|status:Not yet recruiting;facility:Endoskopia Sp. z o.o.|Sopot|81-756|Poland|status:Not yet recruiting;facility:Gastromed Kopon Zmudzinski i Wspolnicy Sp.j.Specjalistyczne Centrum Gastrologii i Endoskopii Specj|Toruń|87-100|Poland|status:Not yet recruiting;facility:Centrum Medyczne NeuroProtect|Warszawa|01-684|Poland|status:Not yet recruiting;facility:BioVirtus Research Site|Warszawa|02-797|Poland|status:Not yet recruiting;facility:Melita Medical|Wrocław|50-449|Poland|status:Not yet recruiting;facility:SPZOZ Uniwersytecki SK nr 1 im N. Barlickiego UM w Lodzi; Oddz. Klin. Gastroenter. Og. i Onk.|Łódź|90-153|Poland|status:Not yet recruiting;facility:Moscow Regional Research Clinical Institute Na Mfvladimirskiy|Moscow|Moskovskaja Oblast|129110|Russian Federation|status:Not yet recruiting;facility:Medical Center Stolitsa-Medikl|Moscow|Moskovskaja Oblast|129329|Russian Federation|status:Not yet recruiting;facility:Saint Martyr Elizabeth City Hospital|Sankt-peterburg|Sankt Petersburg|195257|Russian Federation|status:Not yet recruiting;facility:Irkutsk Research Centre Hospital of Siberian department of Russian Academy of Science|Irkutsk|664033|Russian Federation|status:Not yet recruiting;facility:Kuban State Medical University|Krasnodar|350000|Russian Federation|status:Not yet recruiting;facility:Regional Clinical Hospital|Krasnoyarsk|660022|Russian Federation|status:Not yet recruiting;facility:Research Institute of Physiology and Basic Medicine|Novosibirsk|630117|Russian Federation|status:Not yet recruiting;facility:Rostov State Medical University; Cardiorheumatology Department|Rostov-na-Donu|344022|Russian Federation|status:Not yet recruiting;facility:Medical University Reaviz|Samara|443011|Russian Federation|status:Not yet recruiting;facility:North-West State Medical University n.a. I.I. Mechnikov|St. Petersburg|191015|Russian Federation|status:Not yet recruiting;facility:Russian Medical Military Academy n.a. S.M. Kirov|St. Petersburg|194044|Russian Federation|status:Not yet recruiting;facility:Clinical Center of Serbia|Belgrade|11000|Serbia|status:Not yet recruiting;facility:Clinical Hospital Center Zvezdara|Belgrade|11000|Serbia|status:Not yet recruiting;facility:Clinical Hospital Center Bezanijska Kosa|Belgrade|11080|Serbia|status:Not yet recruiting;facility:Clinical Center Kragujevac; Clinic Of Psychiatry|Kragujevac|34000|Serbia|status:Not yet recruiting;facility:Clinical Center Nis|NIS|18000|Serbia|status:Not yet recruiting;facility:General Hospital Vrsac|Vrsac|26300|Serbia|status:Not yet recruiting;facility:Clinical Hospital Centre Zemun|Zemun|11080|Serbia|status:Not yet recruiting;facility:Hospital de Gran Canaria Dr. Negrin; Servicio de Aparato Digestivo|Las Palmas de Gran Canaria|LAS Palmas|35010|Spain|status:Not yet recruiting;facility:Hospital Universitario de Torrejon|Torrejon de Ardoz|Madrid|28850|Spain|status:Not yet recruiting;facility:Hospital Universitario de La Princesa; Aparato Digestivo|Madrid|28006|Spain|status:Not yet recruiting;facility:Complejo Asistencial Universitario de Salamanca - H. Clinico|Salamanca|37007|Spain|status:Not yet recruiting;facility:Hospital Clinico Universitario de Valencia; Servicio de Neurologia|Valencia|46010|Spain|status:Not yet recruiting;facility:Hospital Universitari i Politecnic La Fe de Valencia|Valencia|46026|Spain|status:Not yet recruiting;facility:Regional Municipal Institution Chernivtsi Regional Clinical Hospital|Chernivtsi|Chernihiv Governorate|58005|Ukraine|status:Not yet recruiting;facility:Medical Centre of PE First Private Clinic|Zhytomir|Crimean Regional Governmenta|10008|Ukraine|status:Not yet recruiting;facility:Ternopil University Hospital; Gastroenterology department|Ternopil|Katerynoslav Governorate|46002|Ukraine|status:Not yet recruiting;facility:Medical Centre of LLC CARDIOCOM|Kozyn|Kharkiv Governorate|08711|Ukraine|status:Not yet recruiting;facility:City Clinical Hospital #1; Department of Gastroenterology|Vinnytsia|Kharkiv Governorate|21029|Ukraine|status:Not yet recruiting;facility:Municipal Institution Zaporizhzhia Regional Clinical Hospital of Zaporizhzhia Regional Council|Zaporizhzhia|Kharkiv Governorate|69600|Ukraine|status:Not yet recruiting;facility:Med Center 'Ok!Clinic+' of International Institute of Clinical Trials LLC|Kyiv|KIEV Governorate|2091|Ukraine|status:Not yet recruiting;facility:Clinic of SRI of Invalid Rehab. (ESTC) of VNMU n.a. M.I.Pyrohov|Vinnytsia|Podolia Governorate|21029|Ukraine|status:Not yet recruiting;facility:Medical Center of LLC Medical Center Family Medicine Clinic; Endoscopy & Gastroenterology|Dnipr|Polissya Okruha|49600|Ukraine|status:Not yet recruiting;facility:Transcarpathian Regional Clinical Hospital n.a. A. Novak; Rheumatology Department|Uzhgorod|88000|Ukraine|status:Not yet recruiting;facility:Medical Center of Diaservice LLC|Zaporizhzhia|69035|Ukraine|status:Not yet recruiting;facility:Kings College Hospital|London|SE5 9RS|United Kingdom|status:Not yet recruiting;facility:Royal Victoria Infirmary|Newcastle upon Tyne|NE1 4LP|United Kingdom|status:Not yet recruiting | Bulgaria;Germany;Greece;Hungary;Ireland;Israel;Italy;Netherlands;Poland;Russian Federation;Serbia;Spain;Ukraine;United Kingdom;United States | | responsible_party_type:Sponsor | Clinical Trials|role:Study Director|affiliation:Hoffmann-La Roche | Genentech Inc. | | | | | | | | | | | | | | | | | |
| NCT03658057 | Not yet recruiting | | | SKNA pilot | | | | Measurement of the Skin Sympathetic Nerve Activity | Recording Sympathetic Nerve Activity From the Skin During Surgery Under General Anesthesia : a Pilot Study | Sympathetic nerve activity can be measured transcutaneously in awake patients by computer-based filtering of raw signal obtained via skin leads attached on the chest. Electrocardiogram can be removed by applying a high-pass filter setting of 150 Hz. Electromyogram can be filtered by applying a high-pass filter setting of 500 Hz or a band-pass filter setting of 500-1000 Hz. However it is not known whether the skin sympathetic nerve activity (SKNA) can be measured in anesthetized and/or paralyzed patients. Therefore we planned this pilot study to observe whether the SKNA can be obtained in these patients. If the SKNA ca be observed it will be presented in milivolt (uV). | | Skin Sympathetic Nerve Activity | | measure:The skin sympathetic nerve activity presented as uV obtained via skin leads.|time_frame:During surgery/anesthesia|description:A few studies reported that skin sympathetic nerve activity (SKNA) signal could be potentially observed by applying a high-pass filter of 500 Hz or a band-pass filter of 500~1000 Hz to electric signal from skin leads attached on the skin of the chest in awake volunteers. However it is not known if it would be also possible to observe the SKNA signal in anesthetized patients. Also there is no established method for quantitative or qualitative assessment of the SKNA signal. | | 2018-08-30 | 2018-12-31 | 2018-12-31 | 2018-08-01 | | agency:Seoul National University Hospital|agency_class:Other | | | Interventional | is_fda_regulated_drug:No|is_fda_regulated_device:No | | Randomized | Other | Parallel Assignment | | | | Quadruple (Participant Care Provider Investigator Outcomes Assessor) | | intervention_type:Drug|intervention_name:Rocuronium|description:whether neuromuscular blockade by administering rocuronium is performed or not.|arm_group_label:ROC | Rocuronium | | 2.0 | arm_group_label:ROC|arm_group_type:Active Comparator|description:Neuromuscular blockade is performed in the ROC group by administering rocuronium 0.4~0.8mg/kg before the insertion of laryngeal airway.;arm_group_label:Control|arm_group_type:No Intervention|description:Neuromuscular blockade is not performed. | | 20 | | | Inclusion Criteria: - patients scheduled to undergo resection of breast cancer under general anesthesia after insertion of laryngeal mask airway Exclusion Criteria: - Autonomic nervous system disease - Medication acting on the autonomic nervous system - Refuse to participate | All | | | 20 Years | | False | False | | | facility:Seoul National University Hospital|Seoul|Korea Republic of|status:Not yet recruiting | Korea Republic of | | responsible_party_type:Principal Investigator|investigator_affiliation:Seoul National University Hospital|investigator_full_name:Yunseok Jeon|investigator_title:Professor | Yunseok Jeon Jeon|role:Study Director|affiliation:Seoul National University Hospital | Seoul National University Hospital | | | | | | | | | | | | | | | | | |