Others titles
Businesses Professional License
New York City Legally Operating Businesses
Keywords
NY Legal Businesses
DCA Business Licenses
License To Work in NY
NY Business Permits
State Issued Licenses
NY License Renewal
DCA Licensed Legally Operating Businesses in New York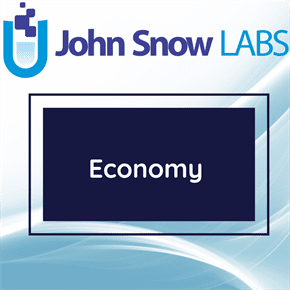 This dataset includes featured businesses and individuals holding a DCA (Department of Consumer Affairs) license so that they may legally operate in New York City.
Log in to download
Complexity
Get The Data
For getting access to data download links please read and accept the end-user license agreement.
Your Data License
Research

Non-Commercial, Share-Alike, Attribution

Free Forever

Commercial

Commercial Use, Remix & Adapt, White Label Log in to download
Description
Some occupations require licenses to work in New York State. Individuals can find out if they need a State professional license or permit and get information about applying for or renewing a license. Some businesses also require State-issued licenses or permits to operate. Business owners can also find out if their businesses need a New York State license or permit to operate or expand. If a license or permit is required, they can apply online and find the status of an application or renewal.
About this Dataset
Data Info
| | |
| --- | --- |
| Date Created | 2015-03-07 |
| Last Modified | 2023-06-10 |
| Version | 2023-06-10 |
| Update Frequency | Weekly |
| Temporal Coverage | 2015-2023 |
| Spatial Coverage | New York City, United States |
| Source | John Snow Labs; Data City of New York; |
| Source License URL | |
| Source License Requirements | N/A |
| Source Citation | N/A |
| Keywords | NY Legal Businesses, DCA Business Licenses, License To Work in NY, NY Business Permits, State Issued Licenses, NY License Renewal |
| Other Titles | Businesses Professional License, New York City Legally Operating Businesses |
Data Fields
| Name | Description | Type | Constraints |
| --- | --- | --- | --- |
| Department_Of_Consumer_Affairs_License_Number | An identification number issued to businesses/individuals to operate legally for the duration of their license term. | string | - |
| License_Type | DCA offers two license types: Business License is issued to an entity/organization based on their address. Individual License is issued to an individual person. | string | - |
| License_Expiration_Date | Expiration date of DCA (Department Of Consumer Affairs) License. | date | - |
| License_Status | The current status of the license, either active or inactive. | string | - |
| License_Creation_Date | Creation date of DCA (Department Of Consumer Affairs) License. | date | - |
| License_Category | The type of industry that requires a DCA (Department Of Consumer Affairs)license. | string | - |
| Business_Name | The legal business name as filed with the New York State Secretary of State or County Clerk or the individual person's first name and last name. | string | - |
| Business_Name2 | If applicable, the Doing-Business-As (DBA)/trade name. | string | - |
| Address_Line1 | The building number of the business's address. | string | - |
| Address_Line2 | The street name of the business's address. | string | - |
| Address_Line3 | The cross-street of the business's address. | string | - |
| City_Or_Place | The city where the business is located. | string | - |
| State_Abbreviation_Or_Country_Name | The state where the business is located. | string | - |
| Zip_Code | The zip code where the business is located. | string | - |
| Contact_Phone_Number | Contact telephone number for legally operating business. | string | - |
| Borough_Name | The borough where the business is located. | string | - |
| Borough_Code | A single-digit code for borough where the business is located. | integer | level : Ratio |
| Community_Board_Code | A numerical code for community board where the business is located. | integer | level : Nominal |
| Council_District_Code | A numerical code for council district where the business is located. | integer | level : Ratio |
| Business_Identification_Number_BIN | The Business Identification Number (BIN) for a specific business. | integer | level : Nominal |
| Basic_Business_License_BBL_Number | The Basic Business License (BBL) Number of a specific business. | integer | level : Nominal |
| NTA_Code | The alphanumeric code for NTA of a specific business. | string | - |
| Census_Tract_Number | The digital census tract number of a specific business. | integer | level : Nominal |
| Detail | Provides the following information for each listed license category: Amusement Device: device name(s) Cabaret / Catering Establishment: capacity of largest room, number of additional rooms Games of Chance: type of game Garage / Parking Lot: number of vehicle and bicycle spaces Sidewalk Cafe: type, square footage, number of tables and chairs Stoop Line Stand: product category; number of 4-foot, 5-foot, and 5.01 to 10-foot stands Tow Truck Company, Tow Truck Exemption, Horse Drawn Cab Owner, Sightseeing Bus, Pedicab Business: active vehicles | string | - |
| Longitude | Business Longitude Location | number | - |
| Latitude | Business Latitude Location | number | - |
Data Preview
| | | | | | | | | | | | | | | | | | | | | | | | | | |
| --- | --- | --- | --- | --- | --- | --- | --- | --- | --- | --- | --- | --- | --- | --- | --- | --- | --- | --- | --- | --- | --- | --- | --- | --- | --- |
| Department Of Consumer Affairs License Number | License Type | License Expiration Date | License Status | License Creation Date | License Category | Business Name | Business Name2 | Address Line1 | Address Line2 | Address Line3 | City Or Place | State Abbreviation Or Country Name | Zip Code | Contact Phone Number | Borough Name | Borough Code | Community Board Code | Council District Code | Business Identification Number BIN | Basic Business License BBL Number | NTA Code | Census Tract Number | Detail | Longitude | Latitude |
| 0967332-DCA | Business | 2017-02-28 | Inactive | 2010-02-04 | Home Improvement Contractor | BARBARINO, JOHN JR. | JOHN BARBARINO JR_HOME IMPROVEMENT | 239.0 | MEDFORD CT | | MANALAPAN | NJ | 7726 | 985214786.0 | Outside NYC | | | | | | | | | | |
| 2103411-DCA | Individual | 2024-03-31 | Active | 2022-01-11 | Sightseeing Guide | Nieciak, Joseph | | | | | BROOKLYN | NY | 11214 | | | | | | | | | | | | |
| 2060087-DCA | Individual | 2024-03-31 | Active | 2017-10-31 | Sightseeing Guide | Arcaro, Tyler | | | | | NEW YORK | NY | 10028 | | | | | | | | | | | | |
| 2078026-DCA | Individual | 2024-03-31 | Active | 2018-09-11 | Sightseeing Guide | HESSE, DAPHNEE | | | | | Vancouver | British Columbia | V6Z1C | | | | | | | | | | | | |
| 2057801-DCA | Individual | 2019-02-28 | Inactive | 2017-09-01 | Home Improvement Salesperson | ESCOBAR, KEVIN | | | | | CHESTER | PA | 19013 | | | | | | | | | | | | |
| 1415974-DCA | Individual | 2012-10-31 | Inactive | 2011-12-21 | Tow Truck Driver | MIRABELLA, DONNA | | | | | STATEN ISLAND | NY | 10302 | | | | | | | | | | | | |
| 2021326-DCA | Individual | 2017-02-28 | Inactive | 2015-04-20 | Home Improvement Salesperson | BEHAR, LARRY | | | | | WANTAGH | NY | 11793 | | | | | | | | | | | | |
| 0867157-DCA | Individual | 2024-03-31 | Active | 2000-05-23 | Sightseeing Guide | RACOND, BRUCE I | | | | | NEW YORK | NY | 10023 | | | | | | | | | | | | |
| 2029953-DCA | Individual | 2016-10-31 | Inactive | 2015-10-29 | Tow Truck Driver | Rodriguez, Juan | | | | | BRONX | NY | 10460 | | | | | | | | | | | | |
| 2107503-DCA | Individual | 2023-07-31 | Active | 2022-07-15 | Ticket Seller | ABUBAKAR, ALI | | | | | BRONX | NY | 10454 | | | | | | | | | | | | |