Others titles
FHIR Dosage Resource
Electronic Health Records Exchange Through FHIR
Keywords
FHIR
HL7
Medical Terminology
Processes Data
Processes Information
Processes Documentation
Health Information Exchange
Electronic Health Records
FHIR Smart
Smart on FHIR
Dosage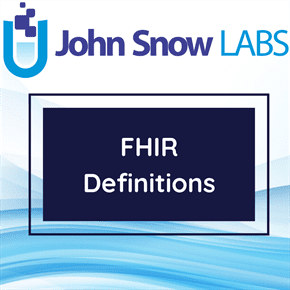 The Dosage structure defines general dosage instruction information typically represented in medication requests, medication dispenses and medication statements.
Log in to download
Complexity
Get The Data
The data in CSV format

DOWNLOAD

Metadata in Human Readable format (PDF)

DOWNLOAD

Metadata in Machine Readable format (JSON)

DOWNLOAD
Your Data License
Research

Non-Commercial, Share-Alike, Attribution

Free Forever

Commercial

Commercial Use, Remix & Adapt, White Label Buy Subscription
Description
Dosage sequence indicates the order in which the dosage instructions should be applied or interpreted. If the sequence number of multiple Dosages is the same, then it is implied that the instructions are to be treated as concurrent. If the sequence number is different, then the Dosages are intended to be sequential. Free text dosage instructions are used for cases where the instructions are too complex to code. The content of this attribute does not include the name or description of the medication. When coded instructions are present, the free text instructions may still be present for display to humans taking or administering the medication. It is expected that the text instructions will always be populated. If the dosage.timing attribute is also populated, then the dosage.text should reflect the same information as the timing. Additional information about administration or preparation of the medication should be included as text.
About this Dataset
Data Info
| | |
| --- | --- |
| Date Created | 2018-09-20 |
| Last Modified | 2019-11-01 |
| Version | 4.0.1 |
| Update Frequency | Annual |
| Temporal Coverage | N/A |
| Spatial Coverage | United States |
| Source | John Snow Labs; Health Level Seven International; |
| Source License URL | |
| Source License Requirements | N/A |
| Source Citation | N/A |
| Keywords | FHIR, HL7, Medical Terminology, Processes Data, Processes Information, Processes Documentation, Health Information Exchange, Electronic Health Records, FHIR Smart, Smart on FHIR |
| Other Titles | FHIR Dosage Resource, Electronic Health Records Exchange Through FHIR |
Data Fields
| Name | Description | Type | Constraints |
| --- | --- | --- | --- |
| Concept_Name | Name of the concept in the FHIR structure | string | required : 1 |
| Computer_Ready_Name | A Computer-ready name (e.g. a token) that identifies the structure - suitable for code generation. Note that this name (and other names relevant for code generation, including element & slice names, codes etc) may collide with reserved words in the relevant target language, and code generators will need to handle this. | string | - |
| Type | The type the structure describes. | string | - |
| Dollar_Ref | The "$ref" string value contains a Uniform Resource Identifier (URI) which identifies the location of the JSON value being referenced. | string | - |
| Description | A free text natural language description of the structure and its use | string | - |
| Items | The value of the keyword should be an object or an array of objects. If the keyword value is an object, then for the data array to be valid each item of the array should be valid according to the schema in this value. | string | - |
Data Preview
| | | | | | |
| --- | --- | --- | --- | --- | --- |
| Concept Name | Computer Ready Name | Type | Dollar Ref | Description | Items |
| Dosage | id | | #/definitions/string | Unique id for the element within a resource (for internal references). This may be any string value that does not contain spaces. | |
| Dosage | extension | array | | May be used to represent additional information that is not part of the basic definition of the element. To make the use of extensions safe and manageable there is a strict set of governance applied to the definition and use of extensions. Though any implementer can define an extension there is a set of requirements that SHALL be met as part of the definition of the extension. | {'$ref': '#/definitions/Extension'} |
| Dosage | modifierExtension | array | | May be used to represent additional information that is not part of the basic definition of the element and that modifies the understanding of the element in which it is contained and/or the understanding of the containing element's descendants. Usually modifier elements provide negation or qualification. To make the use of extensions safe and manageable there is a strict set of governance applied to the definition and use of extensions. Though any implementer can define an extension there is a set of requirements that SHALL be met as part of the definition of the extension. Applications processing a resource are required to check for modifier extensions. Modifier extensions SHALL NOT change the meaning of any elements on Resource or DomainResource (including cannot change the meaning of modifierExtension itself). | {'$ref': '#/definitions/Extension'} |
| Dosage | sequence | | #/definitions/integer | Indicates the order in which the dosage instructions should be applied or interpreted. | |
| Dosage | _sequence | | #/definitions/Element | Extensions for sequence | |
| Dosage | text | | #/definitions/string | Free text dosage instructions e.g. SIG. | |
| Dosage | _text | | #/definitions/Element | Extensions for text | |
| Dosage | additionalInstruction | array | | Supplemental instructions to the patient on how to take the medication (e.g. "with meals" or"take half to one hour before food") or warnings for the patient about the medication (e.g. "may cause drowsiness" or "avoid exposure of skin to direct sunlight or sunlamps"). | {'$ref': '#/definitions/CodeableConcept'} |
| Dosage | patientInstruction | | #/definitions/string | Instructions in terms that are understood by the patient or consumer. | |
| Dosage | _patientInstruction | | #/definitions/Element | Extensions for patientInstruction | |