Others titles
Housing Maintenance Codes
New York City Housing Maintenance Code
Keywords
Consumer Complaint
Consumer Complaint Data
Housing Maintenance Complaints
Mediated Complaints
Housing Maintenance Code Complaints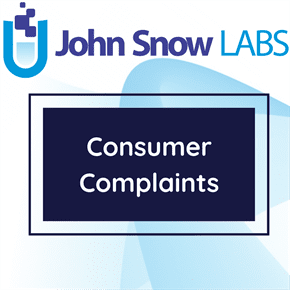 This data set features Housing Maintenance Code Complaints by the Department of Housing Preservation and Development (HPD).
Log in to download
Complexity
Get The Data
The data in CSV format

DOWNLOAD

Metadata in Human Readable format (PDF)

DOWNLOAD

Metadata in Machine Readable format (JSON)

DOWNLOAD
Your Data License
Research

Non-Commercial, Share-Alike, Attribution

Free Forever

Commercial

Commercial Use, Remix & Adapt, White Label Buy Subscription
Description
The Department of Housing Preservation and Development (HPD) records complaints that are made by the public through the 311 Citizen Services Center, Code Enforcement Borough Offices or the internet for conditions which violate the New York City Housing Maintenance Code (HMC) or the New York State Multiple Dwelling Law (MDL). Each complaint is associated with one or more problems reported by the complainant. Problems are closed if a tenant verifies by phone that the condition was corrected or an inspection result is entered by an HPD inspector. A complaint is closed when all associated problems are closed.
About this Dataset
Data Info
| | |
| --- | --- |
| Date Created | 2015-02-04 |
| Last Modified | 2020-10-07 |
| Version | 2020-10-07 |
| Update Frequency | Quarterly |
| Temporal Coverage | 2014 to 2020 |
| Spatial Coverage | United States |
| Source | John Snow Labs; Department of Housing Preservation and Development (HPD); |
| Source License URL | |
| Source License Requirements | N/A |
| Source Citation | N/A |
| Keywords | Consumer Complaint, Consumer Complaint Data, Housing Maintenance Complaints, Mediated Complaints |
| Other Titles | Housing Maintenance Codes, New York City Housing Maintenance Code |
Data Fields
| Name | Description | Type | Constraints |
| --- | --- | --- | --- |
| Complaint_ID | System generated unique identifier given to a complaint record | integer | level : Nominal |
| Building_ID | Unique identifier given to a building record | integer | level : Nominal |
| Borough_ID | Unique number to identify Borough (1 = Manhattan, 2 = Bronx, 3 = Brooklyn, 4 = Queens, 5 = Staten Island) | integer | level : Nominal |
| Borough | Boro Code | string | - |
| House_Number | Complaint house number | string | - |
| Street_Name | Complaint street name | string | - |
| ZIP_Code | Complaint zip code | integer | level : Nominal |
| Block_Number | Number assigned by DoF identifying the Tax block the lot is on | integer | level : Nominal |
| Lot_Number | Unique number assigned by DoF within a Block identifying a lot | integer | level : Nominal |
| Apartment_Number | Number of the unit or apartment in a building | string | - |
| Community_Board | Unique number identifying a Community District/Board, which is a political geographical area within a borough of the City of NY | integer | level : Nominal |
| Received_Date | Date when the complaint was received | date | - |
| Is_Status | Complaint status (True = Closed and False = Open) | boolean | - |
| Status_Date | Date when the complaint status was updated | date | - |
Data Preview
| | | | | | | | | | | | | | |
| --- | --- | --- | --- | --- | --- | --- | --- | --- | --- | --- | --- | --- | --- |
| Complaint ID | Building ID | Borough ID | Borough | House Number | Street Name | ZIP Code | Block Number | Lot Number | Apartment Number | Community Board | Received Date | Is Status | Status Date |
| 6573046 | 949821 | 4 | QUEENS | 177-14 | 129 AVENUE | 11434 | 12538 | 156 | 1FLR | 12 | 2013-11-07 | True | 2015-04-03 |
| 6684157 | 843381 | 4 | QUEENS | 35-01 | 101 STREET | 11368 | 1742 | 1 | 1FL | 3 | 2014-01-03 | True | 2015-04-04 |
| 6714273 | 612583 | 4 | QUEENS | 133-14 | 226 STREET | 11413 | 12964 | 254 | 1FL | 13 | 2014-01-11 | True | 2015-04-22 |
| 6718256 | 674042 | 4 | QUEENS | 96-01 | LIBERTY AVENUE | 11417 | 9119 | 43 | 3FL | 10 | 2014-01-14 | True | 2015-04-02 |
| 6719783 | 545149 | 4 | QUEENS | 121-11 | 133 AVENUE | 11420 | 11728 | 5 | BSMT | 10 | 2014-01-15 | True | 2015-04-22 |
| 6754677 | 381873 | 3 | BROOKLYN | 245 | TROUTMAN STREET | 11237 | 3174 | 38 | 3L | 4 | 2014-01-28 | True | 2015-04-14 |
| 6761135 | 459818 | 4 | QUEENS | 98-01 | 67 AVENUE | 11374 | 3155 | 27 | 6B | 6 | 2014-01-30 | True | 2015-04-10 |
| 6775273 | 496892 | 4 | QUEENS | 85-23 | 88 STREET | 11421 | 8863 | 136 | ATTIC | 9 | 2014-02-05 | True | 2015-04-17 |
| 6780594 | 517919 | 4 | QUEENS | 145-02 | 107 AVENUE | 11435 | 10080 | 10 | 2FL | 12 | 2014-02-08 | True | 2015-04-21 |
| 6806599 | 526032 | 4 | QUEENS | 95-69 | 113 STREET | 11419 | 9415 | 61 | 2 | 9 | 2014-02-21 | True | 2015-04-15 |