Others titles
Death Causes Due to Health Diseases
Public Parks in NYC
Keywords
COVID-19
COVID
Death Due to COVID
Viral Disease
Hospital Encounters
Ventilator Use
Respiratory Illness
COVID-19 Death Data
Parks closure due to COVID
NYC Parks Closure Status Due to COVID-19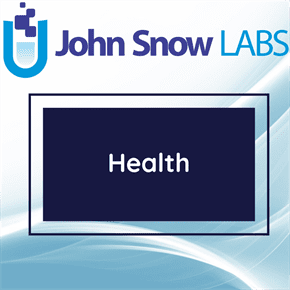 This dataset shows the status of parks and playgrounds closure due to COVID-19 in the New York City (NYC). The data is provided by the National Hospital Care Survey (NHCS). The dataset has been provided by the Department of Parks and Recreation (DPR).
Log in to download
Complexity
Get The Data
For getting access to data download links please read and accept the end-user license agreement.
Your Data License
Research

Non-Commercial, Share-Alike, Attribution

Free Forever

Commercial

Commercial Use, Remix & Adapt, White Label Log in to download
Description
The World Health Organization has declared the COVID-19 disease, also known as the coronavirus, a pandemic. During this time, NCHS demanded that all park to use additional precautions to protect their health and safety and that of those around them. In response to the COVID-19 pandemic, NYC Parks temporarily closed several amenities, including Playgrounds. This dataset contains the status of each Playground, and is subject to change.
About this Dataset
Data Info
| | |
| --- | --- |
| Date Created | 2020-05-19 |
| Last Modified | 2022-05-10 |
| Version | 2022-05-10 |
| Update Frequency | Monthly |
| Temporal Coverage | 2020-2021 |
| Spatial Coverage | United States |
| Source | John Snow Labs; Department of Parks and Recreation (DPR); |
| Source License URL | |
| Source License Requirements | N/A |
| Source Citation | N/A |
| Keywords | COVID-19, COVID, Death Due to COVID, Viral Disease, Hospital Encounters, Ventilator Use, Respiratory Illness, COVID-19 Death Data, Parks closure due to COVID |
| Other Titles | Death Causes Due to Health Diseases, Public Parks in NYC |
Data Fields
| Name | Description | Type | Constraints |
| --- | --- | --- | --- |
| Borough | Borough in which the playground is located. | string | - |
| Closure_Type | Indicates the type of closure | string | - |
| Edit_Date | Date last edited | date | - |
| Property_Number | This is the identification number for the property that contains the playground. | string | - |
| Is_Red_Sign_Installed | Indicates whether a red closed sign was installed | boolean | - |
| Status | Indicates whether the playground is still active and open to the public, has been closed to observe COVID-19 social distancing, has been reopened following COVID-19 closure, or is under construction. | string | - |
| Is_Accessibility | If a Children's Play Area (CPA), whether the play units associated with CPA are modified for accessibility to children with special physical needs. | boolean | - |
| Accessibility_Level | If a Children's Play Area (CPA), level of accessibility, ranging from 1-4. | string | - |
| Accessibility_Level_Description | If a Children's Play Area (CPA), description of accessibility. | string | - |
| Location | Indicates the cross streets of where the playground is located. | string | - |
| Longitude | Longitude location for playground | number | - |
| Latitude | Latitude location for playground | number | - |
| Park_Rules | Rules posted on playground sign | string | - |
| Unique_CPA | Unique identifier for Childrens Play Areas (CPAs). | string | - |
| Community_Board | NYC Community Board | integer | level : Nominal |
| District_Code | Name of the Parks maintenance district that contains the Playground. | string | - |
Data Preview
| | | | | | | | | | | | | | | | |
| --- | --- | --- | --- | --- | --- | --- | --- | --- | --- | --- | --- | --- | --- | --- | --- |
| Borough | Closure Type | Edit Date | Property Number | Is Red Sign Installed | Status | Is Accessibility | Accessibility Level | Accessibility Level Description | Location | Longitude | Latitude | Park Rules | Unique CPA | Community Board | District Code |
| X | Completely Locked | 2020-07-06 | X186 | | Reopened | | | Hudson Manor Ter bet. W 237 St and W 236 St | Riverdale Playground | -73.9147783 | 40.88760817 | | | 208 | X-08 |
| X | Completely Locked | 2020-06-22 | X197 | | Reopened | False | | Mosholu Parkway South bet. Bainbridge Ave. and Briggs Ave. | Mosholu Playground | -73.88285997 | 40.87215926 | Adults Allowed | X197-CPA-0002 | 207 | X-07 |
| M | Completely Locked | 2020-06-23 | M283 | | Reopened | | | | Nelson Rockefeller Park Playground North | -74.0155559 | 40.71808746 | | | 101 | M-01 |
| X | Completely Locked | 2020-06-22 | X121 | | Reopened | False | | Bradford Ave. bet. La Salle Ave. and Waterbury Ave. | Bufano Park | -73.83091197 | 40.83785456 | Adults Allowed | X121-CPA-0001 | 210 | X-10 |
| B | Completely Locked | 2020-06-23 | B287 | | Reopened | | | | Andries Playground | -73.94645526 | 40.62283326 | | | 314 | B-14 |
| B | Completely Locked | 2020-06-22 | B118B | True | Reopened | | | | St. Mary's Park | -73.99722207 | 40.67643072 | | | 306 | B-06 |
| Q | Completely Locked | 2020-06-21 | Q305 | | Reopened | False | | 65 Pl. bet. Shaler Ave. and the rail yards | Mafera Park | -73.89117990000001 | 40.70575336 | Adults Allowed | Q305-CPA-0001 | 405 | Q-05 |
| M | Completely Locked | 2020-06-22 | M071 | | Reopened | True | Level 3: Accessible Playgrounds with Universally Accessible Swings | W 112-113 Sts, Riverside Dr | Tot Lot One Hundred And Twelve | -73.9679302 | 40.806461600000006 | Unknown | M071-CPA-0001 | 109 | M-14 |
| B | Completely Locked | 2020-06-22 | B267 | | Reopened | False | | Winthrop St. between Rogers Ave. and Bedford Ave. | Winthrop Playground | -73.95478995 | 40.65656525 | Adults Allowed | B267-CPA-0001 | 309 | B-09 |
| X | Completely Locked | 2020-06-22 | X185 | | Reopened | | | E 161 St, Trinity Av, E 163 St, Cauldwel | Dunbar Playground | -73.90644375 | 40.82301078 | | | 203 | X-03 |