Others titles
Different Volunteer Opportunities in NYC
New York Volunteer Opportunities
Keywords
Volunteer Opportunities
New York Volunteer
Volunteer with New York Cares
NYC Services Volunteer Opportunities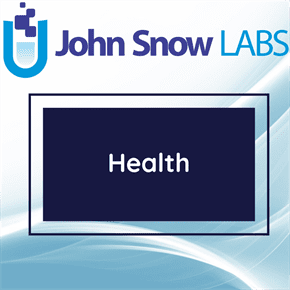 This dataset shows the list of volunteer opportunities, organized by event, category of event type, organization and location.
Log in to download
Complexity
Get The Data
For getting access to data download links please read and accept the end-user license agreement.
Your Data License
Research

Non-Commercial, Share-Alike, Attribution

Free Forever

Commercial

Commercial Use, Remix & Adapt, White Label Log in to download
Description
Volunteering is one of the most rewarding ways to spend time. It can create lasting change that ripples on for generations—and it's a fulfilling experience for the volunteer. At All for Good, it is believed that the act of volunteering is every bit as enriching for the volunteers themselves as it is for the people they help.
There are numerous opportunities available in New York, from all types of organizations and causes. Some of these volunteer opportunities could become pivotal experiences in life.
Oftentimes the jobs people work are far removed from the results that they contribute to. In volunteering, there is almost always an immediate connection to a tangible result. Some projects are with small groups working on neighborhood issues. Others may be for a local project of a nationwide nonprofit. Every volunteer opening is tied to a real need in the community, with the chance to see work translate to a real impact in the lives.
Volunteering means working with other passionate individuals giving their time for a good cause. That means people will end up meeting many folks with a shared interest. This makes for a fun and exciting atmosphere, especially when volunteers work together to plan projects.
About this Dataset
Data Info
| | |
| --- | --- |
| Date Created | 2015-02-04 |
| Last Modified | 2022-07-28 |
| Version | 2022-07-28 |
| Update Frequency | Irregular |
| Temporal Coverage | N/A |
| Spatial Coverage | New York |
| Source | John Snow Labs; City of New York; |
| Source License URL | |
| Source License Requirements | N/A |
| Source Citation | N/A |
| Keywords | Volunteer Opportunities, New York Volunteer, Volunteer with New York Cares |
| Other Titles | Different Volunteer Opportunities in NYC, New York Volunteer Opportunities |
Data Fields
| Name | Description | Type | Constraints |
| --- | --- | --- | --- |
| Opportunity_Id | Opportunity Id assigned to the opportunity | integer | level : Nominal |
| Content_Id | Content Id for the volunteer opportunities | integer | level : Nominal |
| Volume_Requests | Number of volume requested by people | integer | level : Nominal |
| Title | Title of Volunteer Event | string | - |
| Hits | Number of Hits on the social network | integer | level : Nominal |
| Summary | Detail summary or description of volunteer event | string | - |
| Is_Priority | Is the event Priority | boolean | - |
| Category_Id | A Category Id assigned to the description | integer | level : Nominal |
| Category_Desc | Short title of the Category Description | string | - |
| Org_Title | Organization or Company Title who is organizing the event | string | - |
| Org_Content_Id | Organization content ID of the event | string | - |
| Locality | Location where event will be organized | string | - |
| Zip_Code | Zip Code where event will be organized | integer | level : Nominal |
| URL | URL Address of the organizers | string | - |
| Recurrence_Type | Event Recurrence Type (onetime or outgoing) | string | - |
| Created_Date | Date when event was created | string | - |
| Last_Modified_Date | Date of modification in the event | string | - |
| Start_Date | Start Date of the event | string | - |
| End_Date | Date when event was ended | string | - |
| Latitude | Date when event was ended | number | - |
| Longitude | Date when event was ended | number | - |
Data Preview
| | | | | | | | | | | | | | | | | | | | | |
| --- | --- | --- | --- | --- | --- | --- | --- | --- | --- | --- | --- | --- | --- | --- | --- | --- | --- | --- | --- | --- |
| Opportunity Id | Content Id | Volume Requests | Title | Hits | Summary | Is Priority | Category Id | Category Desc | Org Title | Org Content Id | Locality | Zip Code | URL | Recurrence Type | Created Date | Last Modified Date | Start Date | End Date | Latitude | Longitude |
| 5211 | 38638 | 4 | General Services | 411 | Moving, lifting and rearranging | | | | Dorchester Senior Citizens Center, Inc. | 3449 | | 11226 | /opportunities/5211 | ongoing | March 17 2011 | March 18 2011 | March 17 2011 | March 16 2012 | | |
| 5137 | 38099 | 1 | Health Insurance Claims Manager | 119 | Position entails completing mental health claim forms monthly, tracking payments and interfacing with insurance companies regarding payments, etc. | | 2.0 | Helping Neighbors in Need | Institute For Human Identity | 3350 | | 10001 | /opportunities/5137 | ongoing | February 24 2011 | July 13 2011 | February 24 2011 | February 24 2012 | | |
| 5008 | 37036 | 2 | Web designer | 22 | Build a website for an Afghan business | | 1.0 | Strengthening Communities | Bpeace | 37026 | 5 22nd St New York, NY 10010 (40.74053152272978, -73.98923530081726) | 10010 | /opportunities/5008 | onetime | January 14 2011 | January 25 2011 | February 01 2011 | February 01 2011 | | |
| 5780 | 52861 | 20 | Math Tutor | 29 | Tutors wanted to help students in grades 3-5 learn basic math skills. | | 3.0 | Education | Mosaic Preparatory Academy | 52858 | | 10029 | /opportunities/5780 | ongoing | September 24 2011 | September 26 2011 | September 24 2011 | June 23 2012 | | |
| 5275 | 39204 | 5 | Arts Volunteer Opportunity | 650 | Arts management, creative writing and fine art. | | 1.0 | Strengthening Communities | Hearts and Minds | 39195 | 165 105th Street New York, NY 10025 (40.79937645675807, -73.96519802101764) | 10025 | /opportunities/5275 | ongoing | April 12 2011 | April 14 2011 | April 12 2011 | April 11 2012 | | |
| 5685 | 51382 | 2 | Stage Design | 121 | Helping children 6-12 design a stage for a December 3 production. | | 1.0 | Strengthening Communities | The Neighborhood Work Play Kids Theater | 50876 | | 11205 | /opportunities/5685 | ongoing | August 29 2011 | August 31 2011 | October 15 2011 | June 28 2012 | | |
| 5744 | 52471 | 5 | Special Events Assistant | 65 | Jewish Home Lifecare is seeking volunteers to assist with event set-up and transport of residents to special events activiteis on holidays, weekends, and during evenings | | 2.0 | Helping Neighbors in Need | Jewish Home Lifecare, Manhattan Division | 2694 | 120 106th Street New York, NY 10025 (40.7994834845182, -73.96352009942227) | 10025 | /opportunities/5744 | ongoing | September 14 2011 | September 16 2011 | September 14 2011 | September 13 2012 | | |
| 5148 | 38234 | 2 | Row New York Afterschool Volunteer Tutor for Middle School | 44 | Volunteer your time to work alongside an all-girls, middle school rowing team, helping them succeed in academics during after-school time. | | 3.0 | Education | Up2Us | 37687 | 10 27 46th Ave Long Island City, NY 11101 (40.74570244980828, -73.93866902925225) | 11101 | /opportunities/5148 | ongoing | March 01 2011 | March 09 2011 | March 01 2011 | April 01 2011 | 40.74673 | -73.951921 |
| 5260 | 39154 | 1 | Computer Teacher | 272 | Teacher of Basic Computer Skills such as browsing, MS word, Excel, etc. | | 2.0 | Helping Neighbors in Need | Greater Chinatown Community Association | 1232 | 105 Mosco Street New York, NY 10013 (40.714478163541, -73.99923576178304) | 10013 | /opportunities/5260 | ongoing | April 11 2011 | June 18 2011 | April 11 2011 | April 10 2012 | 40.714459000000005 | -73.999347 |
| 5510 | 44373 | 12 | Garden Crew | 173 | Help care for our vegetable garden beds where all our produce will be donated to local food pantries. | | 4.0 | Environment | Friends of Van Cortlandt Park | 161 | 80 Van Cortlandt Park Bronx, NY 10463 (40.88465843017383, -73.88990186467265) | 10463 | /opportunities/5510 | ongoing | July 07 2011 | July 14 2011 | July 07 2011 | August 25 2011 | 40.895865 | -73.89229399999999 |