Others titles
Prescriptions Dispensed For the Treatment of Smoking Dependence
Treatment of Smoking Dependece in UK
Smoking Prescriptions dispensed in UK
Keywords
Smoking
Smoking Cessation
Quit Smoking
Smoking in Adults
Smoking Prevalence in UK
Prescription For Smoking Treatment
Smoking Cessation Data
Smoking Dependence
Prescription Items For the Treatment of Smoking Dependence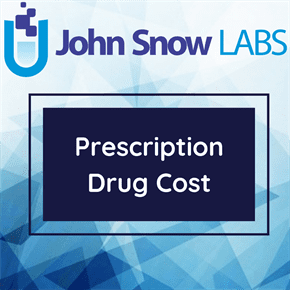 This dataset presents information on the number of prescription items written for pharmacotherapies for the treatment of smoking dependence, prescribed in primary care and dispensed in the community, by Commissioning Region, Region and Clinical Commissioning Group.
Log in to download
Complexity
Get The Data
For getting access to data download links please read and accept the end-user license agreement.
Your Data License
Research

Non-Commercial, Share-Alike, Attribution

Free Forever

Commercial

Commercial Use, Remix & Adapt, White Label Log in to download
Description
NHS (National Health Services) Stop Smoking Services provide counseling and support to smokers wanting to quit, complementing the use of stop smoking aids (NRT, Zyban and Champix). There are three main pharmacotherapies prescribed for the treatment of smoking dependence in England: Nicotine Replacement Therapy (NRT), Bupropion (Zyban) and Varenicline (Champix).
The number of prescription items dispensed in England in 2019-2020 was 710 thousand, compared to 2.48 million ten years ago. Prescription items dispensed peaked at 2.56 million in 2010/11. In 2019/20, 379 thousand items of NRT were dispensed, down from 396 thousand in 2018/19, and around a quarter of the total of ten years ago in 2009/10 (1.56 million). 304 thousand items of Varenicline were dispensed in 2019/20, compared with a peak of 987 thousand items in 2010/11. Bupropion is the least common item, with 27 thousand dispensed in 2019/20, over a 10% increase from 2018/19 (24 thousand), accelerating the upward trend since 2014/15.
NHS Bradford City CCG had the highest rate of items dispensed, with 45 per 1,000 population. NHS Manchester, NHS Wakefield (both 36), NHS Stockport, NHS Kernow and NHS Bradford Districts (all 32) had the next highest rates. NHS Wyre Forest, NHS South Worcestershire, NHS Redditch and Bromsgrove, NHS Stafford and Surrounds and NHS Rotherham all recorded rates of below 1 item per 1,000 population.
About this Dataset
Data Info
| | |
| --- | --- |
| Date Created | 2017-06-15 |
| Last Modified | 2020-12-08 |
| Version | 2020-12-08 |
| Update Frequency | Annual |
| Temporal Coverage | 2019-04-01 to 2020-03-31 |
| Spatial Coverage | England |
| Source | John Snow Labs; Office for National Statistics (ONS), NHS Digital (National Health Service, England); |
| Source License URL | |
| Source License Requirements | N/A |
| Source Citation | N/A |
| Keywords | Smoking, Smoking Cessation, Quit Smoking, Smoking in Adults, Smoking Prevalence in UK, Prescription For Smoking Treatment, Smoking Cessation Data, Smoking Dependence |
| Other Titles | Prescriptions Dispensed For the Treatment of Smoking Dependence, Treatment of Smoking Dependece in UK, Smoking Prescriptions dispensed in UK |
Data Fields
| Name | Description | Type | Constraints |
| --- | --- | --- | --- |
| ONS_Code | Office for National Statistics (ONS) nine-character geographic code. | string | required : 1 |
| Org_Name | Name of the ODS organization | string | required : 1 |
| Prescription_Items_For_All_Pharmacotherapies | Number of prescription items dispensed for all pharmacotherapies | integer | level : Ratiorequired : 1 |
| Prescription_Items_For_Nicotine_Replacement_Therapies | Number of prescription items dispensed for Nicotine Replacement Therapies | integer | level : Ratiorequired : 1 |
| Prescription_Items_For_Bupropion_Therapy | Number of prescription items dispensed for Bupropion Therapy | integer | level : Ratio |
| Prescription_Items_For_Varenicline_Therapy | Number of prescription items dispensed for Varenicline Therapy | integer | level : Ratiorequired : 1 |
| Prescription_Items_Per_1000_For_All_Pharmacotherapies | Number of prescription items dispensed Per 1000 population for all pharmacotherapies | number | level : Ratiorequired : 1 |
| Prescription_Items_Per_1000_For_Nicotine_Replacement_Therapies | Number of prescription items dispensed Per 1000 population for Nicotine replacement therapies (NRT) | number | level : Ratio |
| Prescription_Items_Per_1000_For_Bupropion_Therapy | Number of prescription items dispensed Per 1000 population for Bupropion therapy | number | level : Ratio |
| Prescription_Items_Per_1000_For_Varenicline_Therapy | Number of prescription items dispensed Per 1000 population for Varenicline therapy | number | level : Ratio |
Data Preview
| | | | | | | | | | |
| --- | --- | --- | --- | --- | --- | --- | --- | --- | --- |
| ONS Code | Org Name | Prescription Items For All Pharmacotherapies | Prescription Items For Nicotine Replacement Therapies | Prescription Items For Bupropion Therapy | Prescription Items For Varenicline Therapy | Prescription Items Per 1000 For All Pharmacotherapies | Prescription Items Per 1000 For Nicotine Replacement Therapies | Prescription Items Per 1000 For Bupropion Therapy | Prescription Items Per 1000 For Varenicline Therapy |
| E38000001 | NHS Airedale, Wharfedale and Craven CCG | 3363 | 2280 | 45 | 1038 | 20.9289 | 14.1891 | 0.28 | 6.4598 |
| E38000002 | NHS Ashford CCG | 310 | 143 | 22 | 145 | 2.384 | 1.0997 | 0.1692 | 1.1151 |
| E38000004 | NHS Barking and Dagenham CCG | 1208 | 491 | 11 | 706 | 5.6739 | 2.3062 | 0.0517 | 3.316 |
| E38000005 | NHS Barnet CCG | 7639 | 5215 | 345 | 2079 | 19.2968 | 13.1735 | 0.8715 | 5.2517 |
| E38000006 | NHS Barnsley CCG | 1211 | 812 | 44 | 355 | 4.9055 | 3.2892 | 0.1782 | 1.438 |
| E38000007 | NHS Basildon and Brentwood CCG | 3672 | 1969 | 50 | 1653 | 13.8975 | 7.4521 | 0.1892 | 6.2562 |
| E38000008 | NHS Bassetlaw CCG | 360 | 203 | 64 | 93 | 3.0649 | 1.7283 | 0.5449 | 0.7918 |
| E38000009 | NHS Bath and North East Somerset CCG | 3881 | 2555 | 47 | 1279 | 20.0795 | 13.219 | 0.2432 | 6.6173 |
| E38000010 | NHS Bedfordshire CCG | 7459 | 3837 | 70 | 3552 | 16.1471 | 8.3063 | 0.1515 | 7.6893 |
| E38000221 | NHS Berkshire West CCG | 1103 | 471 | 316 | 316 | 2.2448 | 0.9586 | 0.6431 | 0.6431 |