Others titles
Current Operating Private Controlled Drug Prescribers in England
List of English Private Controlled Drug Prescribers
Registered Private Controlled Drug Prescribers Definition UK
Keywords
Private Controlled Drugs
Private Controlled Drug Prescribers (PCDPs)
Prescribing of Controlled Drugs
Coding of PCDPs
National Health Service (NHS)
Health and Social Care Information Centre (HSCIC)
National Administrative Codes Service (NACS)
Clinical Commissioning Group (CCG)
Private Controlled Drug Prescribers in England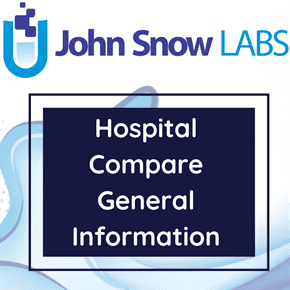 This dataset comprises of current Private Controlled Drug Prescribers (PCDP) in England. It includes name and address information and identifying codes for Drug Prescribers working in England.
Log in to download
Complexity
Get The Data
For getting access to data download links please read and accept the end-user license agreement.
Your Data License
Research

Non-Commercial, Share-Alike, Attribution

Free Forever

Commercial

Commercial Use, Remix & Adapt, White Label Log in to download
Description
The Organization Data Service (ODS) is provided by the Health and Social Care Information Centre (HSCIC). It is responsible for the publication of all organization and practitioner codes and national policy and standards with regard to the majority of organization codes, and encompasses the functionality and services previously provided by the National Administrative Codes Service (NACS).
These code standards form part of the NHS data standards. The HSCIC is also responsible for the day-to-day operation of the ODS and for its overall development.
Data for General Medical Practices, General Medical Practitioners (GPs), Prescribing Cost Centres and Dispensaries are supplied by the NHS Prescription Services and are used to facilitate their remit to remunerate dispensing contractors and provide the NHS with financial, prescribing and drug information.
The fourth report from the Shipman Inquiry was published in July 2004. The report made a number of recommendations to strengthen the systems for prescribing of controlled drugs and for monitoring their movements from prescriber to dispenser to patient. In support of this, a practitioner code for Private Controlled Drug Prescribers (PCDPs) was introduced. The NHS Prescription Service is responsible for the coding and maintenance of the PCDPs. Each PCDP is linked to one Clinical Commissioning Group (CCG); this will be the responsible CCG although not necessarily related geographically. Private practices are not recorded.
About this Dataset
Data Info
| | |
| --- | --- |
| Date Created | 2017 |
| Last Modified | 2022-11-25 |
| Version | 2022-11-25 |
| Update Frequency | Quarterly |
| Temporal Coverage | N/A |
| Spatial Coverage | England |
| Source | John Snow Labs; data.gov.uk, (National Health Service, England NHS Digital); |
| Source License URL | |
| Source License Requirements | N/A |
| Source Citation | N/A |
| Keywords | Private Controlled Drugs, Private Controlled Drug Prescribers (PCDPs), Prescribing of Controlled Drugs, Coding of PCDPs, National Health Service (NHS), Health and Social Care Information Centre (HSCIC), National Administrative Codes Service (NACS), Clinical Commissioning Group (CCG) |
| Other Titles | Current Operating Private Controlled Drug Prescribers in England, List of English Private Controlled Drug Prescribers, Registered Private Controlled Drug Prescribers Definition UK |
Data Fields
| Name | Description | Type | Constraints |
| --- | --- | --- | --- |
| Organization_Code | An eight digit alpha-numeric code that represents the organization. | string | required : 1 |
| Name_of_Organization | Identifies the name of the Health Center. | string | required : 1 |
| National_Grouping_Code | A three-digit alpha-numeric code that identifies the National Grouping of the specific Health Center. | string | required : 1 |
| High_Level_Health_Geography_Code | A specific code that denotes the high-level health geography of a particular health center. | string | required : 1 |
| Address1 | Primary Address of the health center. | string | - |
| Address2 | Secondary Address of the health center. | string | - |
| Address3 | Remaining part of the Address of the health center. | string | - |
| Address4 | Remaining part of the Address of the health center. | string | - |
| Zip_Code | The Zip code of the health center. | string | required : 1 |
| Open_Date | The opening date of the health center. | date | required : 1 |
| Close_Date | The closing date of the health center. | date | - |
| Organization_Sub_Type | It depicts the organization's sub-type. | string | required : 1 |
| Parent_Organization_Code | A code for GP Practice this GP is linked to. | string | required : 1 |
| Joined_Parent_Organization_Date | Date when the organization joined the parent organization. | date | required : 1 |
| Left_Parent_Organization_Date | Date when the organization left the parent organization. | date | - |
| Contact_Telephone_Number | The telephone number to contact the hospital. | string | required : 1 |
| Is_Record_Amended | Indicates whether the record is amended or not. | boolean | required : 1 |
Data Preview
| | | | | | | | | | | | | | | | | |
| --- | --- | --- | --- | --- | --- | --- | --- | --- | --- | --- | --- | --- | --- | --- | --- | --- |
| Organization Code | Name of Organization | National Grouping Code | High Level Health Geography Code | Address1 | Address2 | Address3 | Address4 | Zip Code | Open Date | Close Date | Organization Sub Type | Parent Organization Code | Joined Parent Organization Date | Left Parent Organization Date | Contact Telephone Number | Is Record Amended |
| Q6100140 | MACAULAY AJ | Y59 | QU9 | LANES MEDICAL PRACTICE | PLOUGH LANE | STOKE POGES | BUCKINGHAMSHIRE | SL2 4JW | 2006-04-01 | | 1 | QU9 | 2022-11-08 | | 01753 639210 | True |
| Q6100188 | ESPIE PJ | Y63 | QHM | AFFINITY HEALTHCARE | MIDDLETON ST GEORGE HOSP | DARLINGTON | CO DURHAM | DL2 1TS | 2006-04-01 | | 1 | QHM | 2020-04-01 | 2022-08-31 | 01325 333192 | True |
| Q6100195 | CHRISTIE JS | Y63 | QHM | AFFINITY HEALTHCARE | MIDDLETON ST GEORGE HOSP | DARLINGTON | CO DURHAM | DL2 1TS | 2006-04-01 | | 1 | QHM | 2020-04-01 | 2022-08-31 | 01325 333192 | True |
| Q6100205 | KENNEDY AR | Y63 | QHM | AFFINITY HEALTHCARE | MIDDLETON ST GEORGE HOSP | DARLINGTON | CO DURHAM | DL2 1TS | 2006-04-01 | | 1 | QHM | 2020-04-01 | 2022-08-31 | 01325 333192 | True |
| Q6100212 | DODWELL DJ | Y63 | QWO | BUPA HOSPITAL LEEDS | JACKSON AVENUE,ROUNDHAY | LEEDS | | LS8 3BH | 2006-04-01 | | 1 | QWO | 2020-04-01 | 2022-07-25 | 0113 2693939 | True |
| Q6101598 | BAGLEY G | Y59 | QNX | THE PRIORY GRANGE | TOTTINGWORTH PARK | BROAD OAK, HEATHFIELD | EAST SUSSEX | TN21 8UN | 2006-04-01 | | 1 | QNX | 2020-04-01 | 2022-09-09 | 01435 864545 | True |
| Q6103459 | VANDERPUMP MPJ | Y59 | QKS | WAGON LODGE | COURT LODGE FARM | FORGE LANE | MAIDSTONE | ME15 0HQ | 2006-04-01 | | 1 | QKS | 2020-04-01 | 2022-08-05 | 020 32838932 | True |
| Q6104340 | WAIDYARATNE DR | Y56 | QMF | CAMHS PROFESSIONALS | UNIT 2 STONEMASONS YARD | LONDON | | E9 5HB | 2006-04-01 | | 1 | QMF | 2022-08-04 | | 020 31500440 | True |
| Q6104869 | HAQUE QSM | Y59 | QXU | FARMFIELD HOSPITAL | FARMFIELD DRIVE | CHARLWOOD | SURREY | RH6 0BN | 2006-04-01 | | 1 | QXU | 2020-04-01 | 2022-08-23 | 01293 787500 | True |
| Q6104955 | JECZMIEN PB | Y58 | QOX | CLINICAL PARTNERS | UNIT 6, CHALDICOTS FARM | SEMLEY | SHAFTESBURY | SP7 9AW | 2006-04-01 | | 1 | QOX | 2022-04-04 | | 020 33269160 | True |