Others titles
Death Causes Due to Health Diseases
Public Health Emergencies
Keywords
COVID-19
COVID Conditions
Death Due to COVID
Viral Disease
Hospital Encounters
Ventilator Use
Respiratory Illness
COVID-19 Death Data
Excess Deaths Associated with COVID-19
Provisional COVID-19 Deaths by Sex and Age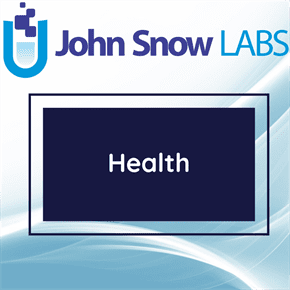 This dataset shows the provisional COVID-19 deaths by sex and age. The data is about deaths involving coronavirus disease (COVID-19), pneumonia, and influenza reported to NCHS by sex, age group, and jurisdiction of occurrence.
Log in to download
Complexity
Get The Data
For getting access to data download links please read and accept the end-user license agreement.
Your Data License
Research

Non-Commercial, Share-Alike, Attribution

Free Forever

Commercial

Commercial Use, Remix & Adapt, White Label Log in to download
Description
This dataset shows health conditions and contributing causes mentioned in conjunction with deaths involving coronavirus disease 2019 (COVID-19) by age group and jurisdiction of occurrence.
The provisional counts for coronavirus disease 2019 (COVID-19) deaths are based on a current flow of mortality data in the National Vital Statistics System. National provisional counts include deaths occurring within the 50 states and the District of Columbia that have been received and coded as of the date specified. It is important to note that it can take several weeks for death records to be submitted to National Center for Health Statistics (NCHS), processed, coded, and tabulated. Therefore, the data shown in this dataset may be incomplete, and will likely not include all deaths that occurred during a given time period, especially for the more recent time periods. Death counts for earlier weeks are continually revised and may increase or decrease as new and updated death certificate data are received from the states by NCHS. COVID-19 death counts shown here may differ from other published sources, as data currently are lagged by an average of 1–2 weeks.
About this Dataset
Data Info
| | |
| --- | --- |
| Date Created | 2020-05-01 |
| Last Modified | 2023-06-14 |
| Version | v |
| Update Frequency | Monthly |
| Temporal Coverage | 2020-2023 |
| Spatial Coverage | United States |
| Source | John Snow Labs; National Center for Health Statistics; |
| Source License URL | |
| Source License Requirements | N/A |
| Source Citation | N/A |
| Keywords | COVID-19, COVID Conditions, Death Due to COVID, Viral Disease, Hospital Encounters, Ventilator Use, Respiratory Illness, COVID-19 Death Data, Excess Deaths Associated with COVID-19 |
| Other Titles | Death Causes Due to Health Diseases, Public Health Emergencies |
Data Fields
| Name | Description | Type | Constraints |
| --- | --- | --- | --- |
| Start_Date | First week-ending date of data period | date | - |
| End_Date | Last week-ending date of data period | date | - |
| Condition_Group | Condition Group | string | - |
| Year_of_Death | Year in which death occurred | date | - |
| Month_of_Death | Month in which death occurred. | integer | level : Nominal |
| State | Jurisdiction of occurrence | string | - |
| Gender | Gender of the patient | string | - |
| Age_Group | Age group | string | - |
| COVID_19_Deaths | Number of COVID 19 Deaths | integer | level : Nominal |
| Total_Deaths | Total number of deaths due to COVID | integer | level : Nominal |
| Pneumonia_Deaths | Number of Deaths due to Pneumonia | integer | level : Nominal |
| Pneumonia_and_COVID_19_Deaths | Deaths due to Pneumonia and COVID 19 Deaths | integer | level : Nominal |
| Influenza_Deaths | Deaths due to influenza | integer | level : Nominal |
| Pneumonia_Influenza_or_COVID_19_Deaths | Deaths due to Pneumonia Influenza or COVID 19 | integer | level : Nominal |
Data Preview
| | | | | | | | | | | | | | |
| --- | --- | --- | --- | --- | --- | --- | --- | --- | --- | --- | --- | --- | --- |
| Start Date | End Date | Condition Group | Year of Death | Month of Death | State | Gender | Age Group | COVID 19 Deaths | Total Deaths | Pneumonia Deaths | Pneumonia and COVID 19 Deaths | Influenza Deaths | Pneumonia Influenza or COVID 19 Deaths |
| 2020-01-01 | 2023-06-10 | By Total | | | United States | All Sexes | All Ages | 1134641 | 11452634 | 1116632 | 564676 | 21824 | 1705966 |
| 2020-01-01 | 2023-06-10 | By Total | | | United States | All Sexes | Under 1 year | 495 | 67541 | 960 | 88 | 63 | 1428 |
| 2020-01-01 | 2023-06-10 | By Total | | | United States | All Sexes | 0-17 years | 1642 | 120361 | 2707 | 411 | 489 | 4402 |
| 2020-01-01 | 2023-06-10 | By Total | | | United States | All Sexes | 1-4 years | 273 | 13041 | 621 | 64 | 169 | 990 |
| 2020-01-01 | 2023-06-10 | By Total | | | United States | All Sexes | 5-14 years | 494 | 20225 | 759 | 140 | 209 | 1309 |
| 2020-01-01 | 2023-06-10 | By Total | | | United States | All Sexes | 15-24 years | 2996 | 123032 | 3012 | 1253 | 199 | 4942 |
| 2020-01-01 | 2023-06-10 | By Total | | | United States | All Sexes | 18-29 years | 6965 | 214477 | 6734 | 3147 | 318 | 10841 |
| 2020-01-01 | 2023-06-10 | By Total | | | United States | All Sexes | 25-34 years | 12291 | 258573 | 11228 | 5810 | 453 | 18123 |
| 2020-01-01 | 2023-06-10 | By Total | | | United States | All Sexes | 30-39 years | 19735 | 322186 | 17642 | 9710 | 630 | 28254 |
| 2020-01-01 | 2023-06-10 | By Total | | | United States | All Sexes | 35-44 years | 29926 | 385254 | 26297 | 15165 | 777 | 41763 |