Others titles
What is Bariatric Surgery?
Weight Loss Surgery Options for Diabetic Patients
Readmission for Weight Reduction Surgery for Diabetic Patients
Bariatric Surgery Side Effects for Diabetic Patients
Bariatric Surgery Option for Diabetic Patients
Risks of Gastric Bypass Surgery
Pros and Cons of Gastric Bypass Surgery for Diabetic Patients
Gastric Bypass Pros and Cons
Keywords
Diabetic Surgery Outcomes
Bariatric Surgery
Obesity Surgery
Weight Loss Surgery
Surgery for Obesity
Lap Band
Readmission of Diabetic Patients Post Bariatric Surgery HRR Level 2014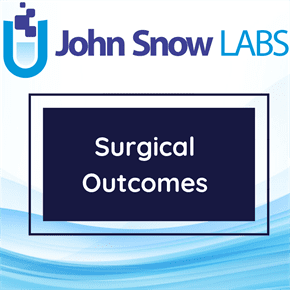 This report from The Dartmouth Atlas series in support by The Michigan Bariatric Surgery Collaborative (MBSC) carefully details the scope of the ever-increasing problem of obesity and, as in previous Atlas analyses, emphasizes geographic practice variation in surgical treatment rates. However, the report also takes a more longitudinal view.
Log in to download
Complexity
Get The Data
For getting access to data download links please read and accept the end-user license agreement.
Your Data License
Research

Non-Commercial, Share-Alike, Attribution

Free Forever

Commercial

Commercial Use, Remix & Adapt, White Label Log in to download
Description
Obese patients will often ask a primary care physician, whether they should have one of these procedures, and, if so, where. These questions have always been hard to answer. Population-based registries, as described in the report, should go a long way toward producing the right answer to that question. Patients now want to know the procedure and facility-based risks and benefits. Just as the future of medicine is the personalization of diagnosis and treatment, so too the future of decision support is to increasingly provide information tailored to the person and his or her healthcare environment. The changes over time in which bariatric procedure is favored are particularly fascinating, driven as they appear to be by a mix of clinical evidence—including emerging long-term results used in reimbursement policy.
As the scope and quality of surgical care continues to advance, there is still much that remains to be done to optimize care for patients. For many conditions, surgery is one of several care options, and in some instances, there are several types of surgical procedures available. Research into the effectiveness and adverse effects of a surgical procedure compared to alternatives is often incomplete. While quality has generally improved over time, outcomes can differ across hospitals and surgeons. Too often, treatment options, whether medical or surgical, are recommended without patients fully understanding the choices and participating in the decision; and these recommendations can vary markedly from one physician to the next. Finally, the costs of care continue to rise and often differ across health care systems, even the most reputable and prestigious. Why can the "best" surgical care at one academic medical center cost twice as much as another?
One important development in measuring care has been the development of clinical registries. These registries are used to study the clinical characteristics and outcomes of patients undergoing surgery and have supported many quality improvement initiatives such as this report.
This report discusses the growing problem of obesity in the U.S. population and shows different approaches to its treatment over time and by region. It focuses on the surgical treatment of obesity, including the decision to use surgery, the technical quality of surgical care, and patient outcomes. The trends and regional variation presented in this report reflect a combination of factors: the rise of obesity rates; the development of new therapies, particularly less invasive and more effective surgical techniques; and evolving policies related to safety and insurance coverage.
Surgical therapy, while more invasive, is also more efficacious. In bariatric surgery, the gastrointestinal tract (the stomach and/or intestines) is modified or reconstructed to promote weight loss. Many of the initial procedures performed by surgeons—such as jejunocolic bypass, jejunoileal bypass, and vertical banded gastroplasty—had significant adverse effects and have been abandoned. Currently, the most common bariatric, or weight-loss, procedures currently offered to patients are adjustable gastric banding, sleeve gastrectomy, and Roux-en-Y gastric bypass. In the past, a traditional open surgical approach was used for these procedures, but the overwhelming majority of bariatric surgery today is performed via laparoscopy, using small cameras and instruments inserted into the abdomen in a less invasive approach.
Numerous reviews of bariatric surgery outcomes report that substantial and sustained weight loss can be achieved following surgery in most study patients. Further, a majority of bariatric surgery patients experience complete resolution of many weight-related comorbidities, including diabetes, hypertension, hyperlipidemia, and obstructive sleep apnea. Patients have also reported improvements in their quality of life, especially in aspects such as depression, functional status, and self-esteem.
However, surgery is not without risk. A small number of patients do not experience sustained weight loss. While most patients have few problems related to surgery, nearly 10% are readmitted to the hospital in the period following the procedure. Risks of two complications after surgery are: (1) a small number of patients (3-5%) experience infection at the surgical site; many of these patients will need another surgical procedure and (2) mortality after bariatric surgery, which is very low, occurring on average in 1 out of 300 patients. Helping patients to understand these risks—especially the uncommonly low ones—is a major goal of this report.
When bariatric surgery is medically appropriate, the next question is whether it is the right choice for a patient. Arriving at an informed, high-quality decision involves three requirements: 1) the patient receives balanced information in a format that is understandable; 2) the patient has the opportunity to clarify his or her values and preferences related to the options; and 3) the patient is invited into the decision making process. Together, this process is known as shared decision-making and is often facilitated by decision aids.
**After surgery**
New attention has been focused on the events that follow surgery, especially among patients undergoing surgical care for obesity. Hospital readmission rates are carefully scrutinized, as are events that occur after discharge, such as close follow-up with primary care physicians or the surgical team itself. This report shows the variations in readmission risk and in follow-up with a primary care physician for Medicare patients treated with surgical therapy for obesity. The national average 30-day readmission rate following bariatric surgery was 8.3% during 2007-11; during that same period, on average, 39.5% of patients had a follow-up visit with a primary care physician within 30 days of bariatric surgery.
About this Dataset
Data Info
| | |
| --- | --- |
| Date Created | 2014 |
| Last Modified | 2014-09-16 |
| Version | 1 |
| Update Frequency | Never |
| Temporal Coverage | 2006-2012 |
| Spatial Coverage | United States |
| Source | John Snow Labs; The Dartmouth Institute; |
| Source License URL | |
| Source License Requirements | N/A |
| Source Citation | N/A |
| Keywords | Diabetic Surgery Outcomes, Bariatric Surgery, Obesity Surgery, Weight Loss Surgery, Surgery for Obesity, Lap Band |
| Other Titles | What is Bariatric Surgery?, Weight Loss Surgery Options for Diabetic Patients, Readmission for Weight Reduction Surgery for Diabetic Patients, Bariatric Surgery Side Effects for Diabetic Patients, Bariatric Surgery Option for Diabetic Patients, Risks of Gastric Bypass Surgery, Pros and Cons of Gastric Bypass Surgery for Diabetic Patients, Gastric Bypass Pros and Cons |
Data Fields
| Name | Description | Type | Constraints |
| --- | --- | --- | --- |
| State | Location of the State in the US where the reports of readmission of diabetic patients post bariatric surgery where taken from. | string | required : 1 |
| Hospital_Referral_Region_Name | Hospital Referral Regions (HRRs) represent regional health care markets for tertiary medical care; the regions were defined by determining where patients had bariatric surgery and where readmissions took place. | string | required : 1 |
| Percent_Obese_Population_With_BMI_30_Above_2010 | The percentage of obese population with a BMI score of 30 and above in 2010. | number | level : Ratiorequired : 1 |
| Percent_Medicare_Beneficiaries_With_Type2_Diabetes_2010_2011 | The percentage of Medicare beneficiaries with Type 2 Diabetes from 2010 to 2011. | number | level : Ratiorequired : 1 |
| Percent_Medicare_Beneficiaries_Had_Bariatric_Surgery_2007_2011 | The percentage of Medicare beneficiaries who underwent bariatric surgery from 2007 to 2011. | number | level : Ratio |
| Percent_Care_Visit_Within_30_Days_Post_Bariatric_Surgery_2007_2011 | The percentage of care visits recorded within 30 days post bariatric surgery from 2007 to 2011. | number | level : Ratio |
| Percent_Readmitted_Within_30_Days_Post_Bariatric_Surgery_2007_2011 | The percentage of readmissions recorded within 30 days post bariatric surgery from 2007 to 2011. | number | level : Ratio |
Data Preview
| | | | | | | |
| --- | --- | --- | --- | --- | --- | --- |
| State | Hospital_Referral_Region_Name | Percent_Obese_Population_With_BMI_30_Above_2010 | Percent_Medicare_Beneficiaries_With_Type2_Diabetes_2010_2011 | Percent_Medicare_Beneficiaries_Had_Bariatric_Surgery_2007_2011 | Percent_Care_Visit_Within_30_Days_Post_Bariatric_Surgery_2007_2011 | Percent_Readmitted_Within_30_Days_Post_Bariatric_Surgery_2007_2011 |
| Iowa | Dubuque | 27.3 | 20.8 | | | |
| Texas | Waco | 30.3 | 22.8 | 30.1 | | |
| Utah | Ogden | 25.0 | 23.1 | 31.9 | | |
| Utah | Provo | 24.8 | 21.7 | 36.5 | | |
| Hawaii | Honolulu | 21.2 | 23.7 | | | |
| Ohio | Elyria | 29.1 | 26.5 | 30.7 | | |
| Texas | Bryan | 26.6 | 22.1 | 28.8 | | |
| Texas | Odessa | 27.3 | 23.4 | 9.7 | | |
| Georgia | Rome | 29.2 | 27.3 | 19.0 | | |
| Oregon | Salem | 30.2 | 21.5 | 62.0 | | |