Others titles
Alcohol Use Prevalence in the United States
Alcohol Consumption in the United States
Drinking Pattern in the United States
Keywords
Alcohol Use
Alcohol Consumption
Alcohol Prevalence
Alcoholic Beverage Use
Drinking Pattern
US Alcohol Use Prevalence 2002 to 2012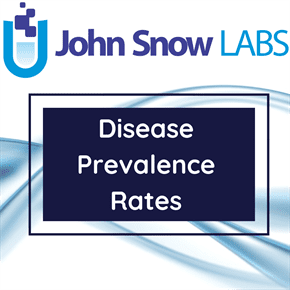 This dataset provides alcohol use prevalence estimates for any drinking by county, year, and sex for all states and counties, the District of Columbia, and the US as a whole for 2002-2012. "Any" drinking defined as at least one drink of any alcoholic beverage in the past 30 days. The data also include changes by percent for the period.
Log in to download
Complexity
Get The Data
For getting access to data download links please read and accept the end-user license agreement.
Your Data License
Research

Non-Commercial, Share-Alike, Attribution

Free Forever

Commercial

Commercial Use, Remix & Adapt, White Label Log in to download
Description
This dataset was from the study "Drinking patterns in US counties from 2002 to 2012," published in the American Journal of Public Health in April 2015. The estimates were produced by applying small area models to data from the Behavioral Risk Factor Surveillance System (BRFSS).
This study was conducted to estimate the prevalence of any drinking and binge drinking from 2002 to 2012 and heavy drinking from 2005 to 2012 in every US county. Results showed that there are large differences between counties in all measures of alcohol use. In 2012, any drinking prevalence ranged from 11.0% to 78.7%. In conclusion, there are large differences within the United States in levels and recent trends in alcohol use. These alcohol use prevalence estimates can be used as an aid in designing and implementing public health interventions to reduce the burden of excessive alcohol use.
About this Dataset
Data Info
| | |
| --- | --- |
| Date Created | 2015-12-31 |
| Last Modified | 2017-09-06 |
| Version | 2017-09-06 |
| Update Frequency | Never |
| Temporal Coverage | 2002-01 to 2012-12 |
| Spatial Coverage | United States |
| Source | John Snow Labs; Institute for Health Metrics and Evaluation (IHME), Global Health Data Exchange; |
| Source License URL | |
| Source License Requirements | N/A |
| Source Citation | N/A |
| Keywords | Alcohol Use, Alcohol Consumption, Alcohol Prevalence, Alcoholic Beverage Use, Drinking Pattern |
| Other Titles | Alcohol Use Prevalence in the United States, Alcohol Consumption in the United States, Drinking Pattern in the United States |
Data Fields
| Name | Description | Type | Constraints |
| --- | --- | --- | --- |
| Country_and_State | Country and state where alcohol use prevalence were estimated by county, year, and sex for 2002 to 2012 in the United States | string | - |
| County | State where alcohol use prevalence were estimated by county, year, and sex for 2002 to 2012 in the United States | string | - |
| Alcohol_Prevalence_Total_2002 | Alcohol use prevalence estimates in both sexes in 2002 | number | level : Ratio |
| Alcohol_Prevalence_Females_2002 | Alcohol use prevalence estimates in females in 2002 | number | level : Ratio |
| Alcohol_Prevalence_Males_2002 | Alcohol use prevalence estimates in males in 2002 | number | level : Ratio |
| Alcohol_Prevalence_Total_2003 | Alcohol use prevalence estimates in both sexes in 2003 | number | level : Ratio |
| Alcohol_Prevalence_Females_2003 | Alcohol use prevalence estimates in females in 2003 | number | level : Ratio |
| Alcohol_Prevalence_Males_2003 | Alcohol use prevalence estimates in males in 2003 | number | level : Ratio |
| Alcohol_Prevalence_Total_2004 | Alcohol use prevalence estimates in both sexes in 2004 | number | level : Ratio |
| Alcohol_Prevalence_Females_2004 | Alcohol use prevalence estimates in females in 2004 | number | level : Ratio |
| Alcohol_Prevalence_Males_2004 | Alcohol use prevalence estimates in males in 2004 | number | level : Ratio |
| Alcohol_Prevalence_Total_2005 | Alcohol use prevalence estimates in both sexes in 2005 | number | level : Ratio |
| Alcohol_Prevalence_Females_2005 | Alcohol use prevalence estimates in females in 2005 | number | level : Ratio |
| Alcohol_Prevalence_Males_2005 | Alcohol use prevalence estimates in males in 2005 | number | level : Ratio |
| Alcohol_Prevalence_Total_2006 | Alcohol use prevalence estimates in both sexes in 2006 | number | level : Ratio |
| Alcohol_Prevalence_Females_2006 | Alcohol use prevalence estimates in females in 2006 | number | level : Ratio |
| Alcohol_Prevalence_Males_2006 | Alcohol use prevalence estimates in males in 2006 | number | level : Ratio |
| Alcohol_Prevalence_Total_2007 | Alcohol use prevalence estimates in both sexes in 2007 | number | level : Ratio |
| Alcohol_Prevalence_Females_2007 | Alcohol use prevalence estimates in females in 2007 | number | level : Ratio |
| Alcohol_Prevalence_Males_2007 | Alcohol use prevalence estimates in males in 2007 | number | level : Ratio |
| Alcohol_Prevalence_Total_2008 | Alcohol use prevalence estimates in both sexes in 2008 | number | level : Ratio |
| Alcohol_Prevalence_Females_2008 | Alcohol use prevalence estimates in females in 2008 | number | level : Ratio |
| Alcohol_Prevalence_Males_2008 | Alcohol use prevalence estimates in males in 2008 | number | level : Ratio |
| Alcohol_Prevalence_Total_2009 | Alcohol use prevalence estimates in both sexes in 2009 | number | level : Ratio |
| Alcohol_Prevalence_Females_2009 | Alcohol use prevalence estimates in females in 2009 | number | level : Ratio |
| Alcohol_Prevalence_Males_2009 | Alcohol use prevalence estimates in males in 2009 | number | level : Ratio |
| Alcohol_Prevalence_Total_2010 | Alcohol use prevalence estimates in both sexes in 2010 | number | level : Ratio |
| Alcohol_Prevalence_Females_2010 | Alcohol use prevalence estimates in females in 2010 | number | level : Ratio |
| Alcohol_Prevalence_Males_2010 | Alcohol use prevalence estimates in males in 2010 | number | level : Ratio |
| Alcohol_Prevalence_Total_2011 | Alcohol use prevalence estimates in both sexes in 2011 | number | level : Ratio |
| Alcohol_Prevalence_Females_2011 | Alcohol use prevalence estimates in females in 2011 | number | level : Ratio |
| Alcohol_Prevalence_Males_2011 | Alcohol use prevalence estimates in males in 2011 | number | level : Ratio |
| Alcohol_Prevalence_Total_2012 | Alcohol use prevalence estimates in both sexes in 2012 | number | level : Ratio |
| Alcohol_Prevalence_Females_2012 | Alcohol use prevalence estimates in females in 2012 | number | level : Ratio |
| Alcohol_Prevalence_Males_2012 | Alcohol use prevalence estimates in males in 2012 | number | level : Ratio |
| Percent_Change_Total_2002_to_2012 | Percent change in alcohol prevalence in both sexes from 2002 to 2012 | number | level : Ratio |
| Percent_Change_Females_2002_to_2012 | Percent change in alcohol prevalence in females from 2002 to 2012 | number | level : Ratio |
| Percent_Change_Males_2002_to_2012 | Percent change in alcohol prevalence in males from 2002 to 2012 | number | level : Ratio |
| Percent_Change_Total_2005_to_2012 | Percent change in alcohol prevalence in both sexes from 2005 to 2012 | number | level : Ratio |
| Percent_Change_Females_2005_to_2012 | Percent change in alcohol prevalence in females from 2005 to 2012 | number | level : Ratio |
| Percent_Change_Males_2005_to_2012 | Percent change in alcohol prevalence in males from 2005 to 2012 | number | level : Ratio |
Data Preview
| | | | | | | | | | | | | | | | | | | | | | | | | | | | | | | | | | | | | | | | | |
| --- | --- | --- | --- | --- | --- | --- | --- | --- | --- | --- | --- | --- | --- | --- | --- | --- | --- | --- | --- | --- | --- | --- | --- | --- | --- | --- | --- | --- | --- | --- | --- | --- | --- | --- | --- | --- | --- | --- | --- | --- |
| Country and State | County | Alcohol Prevalence Total 2002 | Alcohol Prevalence Females 2002 | Alcohol Prevalence Males 2002 | Alcohol Prevalence Total 2003 | Alcohol Prevalence Females 2003 | Alcohol Prevalence Males 2003 | Alcohol Prevalence Total 2004 | Alcohol Prevalence Females 2004 | Alcohol Prevalence Males 2004 | Alcohol Prevalence Total 2005 | Alcohol Prevalence Females 2005 | Alcohol Prevalence Males 2005 | Alcohol Prevalence Total 2006 | Alcohol Prevalence Females 2006 | Alcohol Prevalence Males 2006 | Alcohol Prevalence Total 2007 | Alcohol Prevalence Females 2007 | Alcohol Prevalence Males 2007 | Alcohol Prevalence Total 2008 | Alcohol Prevalence Females 2008 | Alcohol Prevalence Males 2008 | Alcohol Prevalence Total 2009 | Alcohol Prevalence Females 2009 | Alcohol Prevalence Males 2009 | Alcohol Prevalence Total 2010 | Alcohol Prevalence Females 2010 | Alcohol Prevalence Males 2010 | Alcohol Prevalence Total 2011 | Alcohol Prevalence Females 2011 | Alcohol Prevalence Males 2011 | Alcohol Prevalence Total 2012 | Alcohol Prevalence Females 2012 | Alcohol Prevalence Males 2012 | Percent Change Total 2002 to 2012 | Percent Change Females 2002 to 2012 | Percent Change Males 2002 to 2012 | Percent Change Total 2005 to 2012 | Percent Change Females 2005 to 2012 | Percent Change Males 2005 to 2012 |
| United States | | 55.4 | 47.5 | 63.7 | 56.6 | 48.9 | 64.6 | 55.2 | 47.6 | 63.2 | 56.0 | 48.7 | 63.5 | 55.4 | 48.5 | 62.7 | 56.0 | 48.9 | 63.4 | 56.1 | 49.0 | 63.4 | 56.0 | 48.9 | 63.3 | 56.1 | 49.3 | 63.2 | 57.1 | 50.6 | 63.9 | 56.0 | 49.1 | 63.0 | 0.9 | 3.5 | -1.0 | 0.0 | 0.9 | -0.8 |
| Alabama | Alabama | 40.7 | 32.1 | 49.6 | 42.3 | 33.8 | 51.2 | 41.0 | 32.9 | 49.5 | 42.3 | 33.8 | 51.1 | 40.7 | 33.9 | 47.9 | 41.6 | 34.1 | 49.4 | 42.6 | 35.5 | 50.0 | 41.3 | 33.9 | 49.0 | 42.5 | 35.3 | 50.1 | 44.8 | 37.3 | 52.5 | 43.6 | 36.5 | 51.0 | 7.2 | 13.5 | 2.9 | 3.1 | 7.8 | -0.1 |
| Alabama | Autauga County | 39.4 | 29.4 | 49.7 | 40.6 | 31.0 | 50.6 | 39.2 | 30.1 | 48.6 | 40.7 | 31.6 | 50.1 | 38.8 | 31.7 | 46.1 | 40.6 | 33.1 | 48.3 | 41.2 | 33.7 | 48.9 | 40.8 | 32.7 | 49.2 | 42.5 | 34.4 | 50.9 | 43.6 | 35.4 | 52.0 | 42.5 | 34.4 | 50.9 | 7.9 | 17.1 | 2.3 | 4.5 | 8.9 | 1.6 |
| Alabama | Baldwin County | 54.0 | 45.7 | 62.5 | 54.9 | 47.0 | 63.2 | 53.1 | 45.2 | 61.3 | 54.4 | 46.5 | 62.7 | 53.1 | 46.9 | 59.6 | 54.2 | 46.9 | 61.7 | 55.1 | 48.2 | 62.3 | 53.6 | 46.0 | 61.5 | 54.6 | 47.3 | 62.1 | 57.0 | 50.0 | 64.3 | 55.7 | 48.8 | 62.8 | 3.2 | 6.8 | 0.4 | 2.2 | 5.0 | 0.1 |
| Alabama | Barbour County | 36.0 | 27.3 | 45.0 | 37.9 | 29.2 | 46.9 | 35.8 | 27.4 | 44.5 | 37.4 | 28.7 | 46.4 | 34.4 | 27.3 | 41.7 | 35.5 | 27.6 | 43.7 | 37.0 | 29.1 | 45.3 | 35.2 | 27.2 | 43.5 | 38.6 | 30.2 | 47.4 | 39.4 | 31.0 | 48.2 | 37.6 | 29.2 | 46.3 | 4.6 | 7.2 | 3.0 | 0.7 | 1.9 | -0.1 |
| Alabama | Bibb County | 31.1 | 21.7 | 40.7 | 33.3 | 24.0 | 42.9 | 32.3 | 23.5 | 41.5 | 33.9 | 24.7 | 43.4 | 32.0 | 24.6 | 39.7 | 33.1 | 25.1 | 41.5 | 34.2 | 26.7 | 42.1 | 33.3 | 25.4 | 41.5 | 34.4 | 26.5 | 42.6 | 36.7 | 28.5 | 45.2 | 35.8 | 28.0 | 43.9 | 15.3 | 29.1 | 7.7 | 5.7 | 13.6 | 1.1 |
| Alabama | Blount County | 31.9 | 22.1 | 42.1 | 34.1 | 24.0 | 44.5 | 33.1 | 23.5 | 43.1 | 34.5 | 24.3 | 45.0 | 32.5 | 23.8 | 41.6 | 33.3 | 23.8 | 43.2 | 34.1 | 25.3 | 43.2 | 32.3 | 23.5 | 41.5 | 33.5 | 24.7 | 42.6 | 36.0 | 27.0 | 45.4 | 34.9 | 26.3 | 43.9 | 9.4 | 19.3 | 4.1 | 1.4 | 8.4 | -2.5 |
| Alabama | Bullock County | 34.9 | 26.5 | 43.6 | 37.0 | 28.3 | 46.1 | 34.5 | 26.2 | 43.2 | 34.2 | 25.5 | 43.2 | 33.9 | 26.5 | 41.6 | 34.2 | 26.0 | 42.6 | 36.5 | 28.6 | 44.7 | 36.2 | 27.7 | 45.0 | 37.6 | 28.0 | 47.7 | 38.9 | 29.1 | 49.1 | 37.1 | 27.3 | 47.3 | 6.4 | 3.3 | 8.3 | 8.6 | 7.2 | 9.5 |
| Alabama | Butler County | 34.5 | 25.8 | 43.4 | 35.5 | 26.9 | 44.5 | 33.8 | 25.6 | 42.3 | 35.2 | 26.6 | 44.0 | 34.0 | 27.2 | 41.1 | 34.8 | 27.3 | 42.6 | 35.6 | 27.8 | 43.7 | 33.2 | 24.5 | 42.1 | 35.2 | 26.4 | 44.4 | 38.2 | 28.8 | 47.9 | 35.8 | 26.6 | 45.3 | 3.8 | 3.0 | 4.3 | 1.7 | -0.2 | 2.9 |
| Alabama | Calhoun County | 38.0 | 27.9 | 48.4 | 39.5 | 29.3 | 50.1 | 38.4 | 28.7 | 48.3 | 39.6 | 29.8 | 49.8 | 37.8 | 29.8 | 46.1 | 38.8 | 30.3 | 47.6 | 38.9 | 31.2 | 46.9 | 37.3 | 29.3 | 45.5 | 37.3 | 29.7 | 45.2 | 39.6 | 31.6 | 47.8 | 38.2 | 30.1 | 46.6 | 0.5 | 7.8 | -3.8 | -3.6 | 1.1 | -6.5 |