Others titles
Smoking Prevalence in the United States
Cigarette Consumption in the United States
Tobacco Consumption in the United States
Keywords
Smoking
Smoking Prevalence
Smoking Statistics
Tobacco Use
Tobacco Consumption
Tobacco Statistics
Cigarette Use
Cigarette Consumption
US Smoking Prevalence 1996 to 2012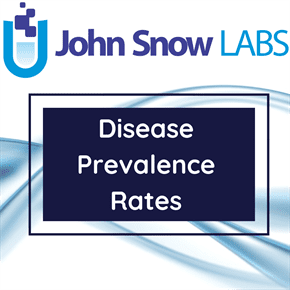 This dataset provides prevalence estimates by county, year, and sex from 1996 to 2012.
Log in to download
Complexity
Get The Data
For getting access to data download links please read and accept the end-user license agreement.
Your Data License
Research

Non-Commercial, Share-Alike, Attribution

Free Forever

Commercial

Commercial Use, Remix & Adapt, White Label Log in to download
Description
This dataset was from a research published in Population Health Metrics in March 2014, "Cigarette smoking prevalence in US counties: 1996-2012."
This study was conducted to determine smoking prevalence and trends in the United States. Information on cigarette smoking and prevalence is not routinely available at the state level hence the need to gather information for public health action.
Data on 4.7 million adults age 18 and older from the Behavioral Risk Factor Surveillance System (BRFSS) from 1996 to 2012 was used. Cigarette smoking status was derived from self-reported data in the BRFSS and small area estimation methods were applied to generate estimates of current total cigarette smoking prevalence and current daily cigarette smoking prevalence for 3,127 counties and county equivalents annually from 1996 to 2012. Bias was corrected using novel methods resulting from the exclusion of the wireless-only population in the BRFSS prior to 2011.
Results showed that total cigarette smoking prevalence varies dramatically between counties, even within states, ranging from 9.9% to 41.5% for males and from 5.8% to 40.8% for females in 2012. In conclusion, county-level estimates of cigarette smoking prevalence provide data to better develop and implement public health interventions to reduce the burden imposed by cigarette smoking.
About this Dataset
Data Info
| | |
| --- | --- |
| Date Created | 2014-12-31 |
| Last Modified | 2017-09-06 |
| Version | 2017-09-06 |
| Update Frequency | Never |
| Temporal Coverage | 2001-01 to 2011-12 |
| Spatial Coverage | United States |
| Source | John Snow Labs; Institute for Health Metrics and Evaluation (IHME), Global Health Data Exchange; |
| Source License URL | |
| Source License Requirements | N/A |
| Source Citation | N/A |
| Keywords | Smoking, Smoking Prevalence, Smoking Statistics, Tobacco Use, Tobacco Consumption, Tobacco Statistics, Cigarette Use, Cigarette Consumption |
| Other Titles | Smoking Prevalence in the United States, Cigarette Consumption in the United States, Tobacco Consumption in the United States |
Data Fields
| Name | Description | Type | Constraints |
| --- | --- | --- | --- |
| Country_and_State | Country and state where smoking prevalence were estimated by county, year, and sex from 1996 to 2012. | string | - |
| County | County where smoking prevalence were estimated by county, year, and sex from 1996 to 2012. | string | - |
| Sex | Sex where smoking prevalence were estimated from males, females and both sexes | string | - |
| Year | Year where smoking prevalence were estimated by county, year, and sex from 1996 to 2012. | date | - |
| Mean_Smoking_Prevalence | Mean prevalence of people who currently smoke (as a percentage of the population) | number | level : Ratio |
| Mean_Smoking_Prevalence_Lower_Bound | Lower bound, prevalence of people who currently smoke (as a percentage of the population) | number | level : Ratio |
| Mean_Smoking_Prevalence_Upper_Bound | Upper bound, prevalence of people who currently smoke (as a percentage of the population) | number | level : Ratio |
| Mean_Daily_Smoking_Prevalence | Mean prevalence of people who currently smoke daily (as a percentage of the population) | number | level : Ratio |
| Mean_Daily_Smoking_Prevalence_Lower_Bound | Lower bound, prevalence of people who currently smoke daily (as a percentage of the population) | number | level : Ratio |
| Mean_Daily_Smoking_Prevalence_Upper_Bound | Upper bound, prevalence of people who currently smoke daily (as a percentage of the population) | number | level : Ratio |
Data Preview
| | | | | | | | | | |
| --- | --- | --- | --- | --- | --- | --- | --- | --- | --- |
| Country and State | County | Sex | Year | Mean Smoking Prevalence | Mean Smoking Prevalence Lower Bound | Mean Smoking Prevalence Upper Bound | Mean Daily Smoking Prevalence | Mean Daily Smoking Prevalence Lower Bound | Mean Daily Smoking Prevalence Upper Bound |
| National | | Males | 1996 | 27.27 | 26.9 | 27.69 | 22.4 | 22.07 | 22.83 |
| National | | Females | 1996 | 22.25 | 21.94 | 22.64 | 18.19 | 17.93 | 18.61 |
| National | | Both | 1996 | 24.71 | 24.38 | 25.12 | 20.26 | 19.96 | 20.68 |
| National | | Males | 1997 | 27.11 | 26.82 | 27.45 | 21.91 | 21.66 | 22.25 |
| National | | Females | 1997 | 22.19 | 21.94 | 22.52 | 17.96 | 17.75 | 18.3 |
| National | | Both | 1997 | 24.61 | 24.33 | 24.94 | 19.9 | 19.67 | 20.24 |
| National | | Males | 1998 | 26.95 | 26.7 | 27.25 | 21.43 | 21.21 | 21.74 |
| National | | Females | 1998 | 22.14 | 21.91 | 22.43 | 17.72 | 17.53 | 18.02 |
| National | | Both | 1998 | 24.5 | 24.27 | 24.79 | 19.54 | 19.34 | 19.85 |
| National | | Males | 1999 | 26.97 | 26.72 | 27.25 | 21.05 | 20.83 | 21.36 |