Others titles
Chicago Abandoned Buildings
Vacant and Open Building Calls Reported
Keywords
Abandoned Building
US Vacant Building
US Open Building
US Boarded Building
Vacant and Abandoned Buildings Reported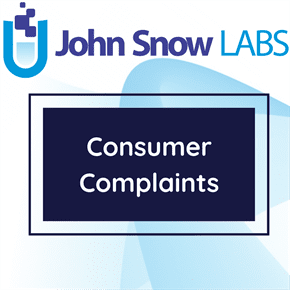 This dataset contains vacant and abandoned building reported on 311 calls for open and vacant buildings reported to the City of Chicago since January 1, 2010.
Log in to download
Complexity
Get The Data
The data in CSV format

DOWNLOAD

Metadata in Human Readable format (PDF)

DOWNLOAD

Metadata in Machine Readable format (JSON)

DOWNLOAD
Your Data License
Research

Non-Commercial, Share-Alike, Attribution

Free Forever

Commercial

Commercial Use, Remix & Adapt, White Label Buy Subscription
Description
The information is updated daily with the previous day's calls added to the records. The dataset provides the date of the 311 service request and the unique Service Request # attached to each request. For each request, the following information (as reported by the 311 caller) is available: address location of building; whether building is vacant or occupied; whether the building is open or boarded; entry point if building is open; whether non-residents are occupying or using the building, if the building appears dangerous or hazardous and if the building is vacant due to a fire. The data is providing information of both vacant and abandoned building.
About this Dataset
Data Info
| | |
| --- | --- |
| Date Created | 2015-02-04 |
| Last Modified | 2020-09-16 |
| Version | 2020-09-16 |
| Update Frequency | Quarterly |
| Temporal Coverage | 2008-2020 |
| Spatial Coverage | United States |
| Source | John Snow Labs; Data City Of Chicago; |
| Source License URL | |
| Source License Requirements | N/A |
| Source Citation | N/A |
| Keywords | Abandoned Building, US Vacant Building, US Open Building, US Boarded Building |
| Other Titles | Chicago Abandoned Buildings, Vacant and Open Building Calls Reported |
Data Fields
| Name | Description | Type | Constraints |
| --- | --- | --- | --- |
| Service_Request_Number | A unique Service Request Number for reporting | string | - |
| Date_Service_Request_Received | Date Service Request Was Received | date | - |
| Location_Of_The_Building_Lot_Number | Location of Building on the Lot | string | - |
| Building_Open_or_Boarded | Building Open or Boarded | string | - |
| Building_Entry_Point | If the Building is Open, Where is the Entry Point? | string | - |
| Is_Building_Vacant_or_Occupied | Is the Building Currently Vacant or Occupied? (Vacant=True, Occupied= false) | boolean | - |
| Is_The_Building_Vacant_Due_to_Fire | Is the Building Vacant Due to Fire? | boolean | - |
| Is_Property_Used | Any People Using Property (e.g., Homeless, Children, Gangs)? | boolean | - |
| Street_Number | Address Street Number | integer | level : Nominal |
| Street_Direction | Address Street Direction | string | - |
| Street_Name | Address Street Name | string | - |
| Street_Suffix | Address Street Suffix | string | - |
| ZIP_Code | Zip Code of building | integer | level : Nominal |
| X_Coordinate | X Coordinate of Building | number | level : Ratio |
| Y_Coordinate | Y Coordinate of Building | number | level : Ratio |
| Ward_Number | Ward Number | integer | level : Nominal |
| Police_District | Police District Number | integer | level : Nominal |
| Community_Area | Community Area | integer | level : Nominal |
| Latitude | Latitude Location of building | number | - |
| Longitude | Longitude Location of building | number | - |
Data Preview
| | | | | | | | | | | | | | | | | | | | |
| --- | --- | --- | --- | --- | --- | --- | --- | --- | --- | --- | --- | --- | --- | --- | --- | --- | --- | --- | --- |
| Service Request Number | Date Service Request Received | Location Of The Building Lot Number | Building Open or Boarded | Building Entry Point | Is Building Vacant or Occupied | Is The Building Vacant Due to Fire | Is Property Used | Street Number | Street Direction | Street Name | Street Suffix | ZIP Code | X Coordinate | Y Coordinate | Ward Number | Police District | Community Area | Latitude | Longitude |
| 17-07593749 | 2017-11-09 | Front | Open | | True | False | True | 2141 | W | GARFIELD | BLVD | 60636.0 | 1162874.86 | 1868024.584 | 15.0 | 7.0 | 67.0 | 41.79350583 | -87.678287 |
| 17-07582514 | 2017-11-09 | Front | Open | | True | True | True | 4339 | W | VAN BUREN | ST | 60624.0 | 1147529.289 | 1897669.493 | 28.0 | 11.0 | 26.0 | 41.87516261 | -87.73379988 |
| 17-07580534 | 2017-11-09 | Front | Open | ALL OVER VACANT FOR A YEAR | True | False | False | 3435 | W | 71ST | PL | 60629.0 | 1154704.926 | 1856987.69 | 17.0 | 8.0 | 66.0 | 41.76338585 | -87.70853977 |
| 17-07584577 | 2017-11-09 | | Open | FRONT DOOR | True | False | True | 10038 | S | WENTWORTH | AVE | 60628.0 | 1176713.264 | 1838384.686 | 9.0 | 5.0 | 49.0 | 41.71186988 | -87.62843338 |
| 17-07577519 | 2017-11-09 | | | | | | | 1701 | S | CARPENTER | ST | 60608.0 | 1169469.9109999998 | 1891903.85 | 25.0 | 12.0 | 31.0 | 41.85889244 | -87.65341051 |
| 17-07575633 | 2017-11-09 | Front | Boarded | | True | False | False | 2142 | S | DRAKE | AVE | 60623.0 | 1153075.433 | 1889531.601 | 24.0 | 10.0 | 29.0 | 41.85272321 | -87.7136522 |
| 17-07575644 | 2017-11-09 | Front | Boarded | | True | False | False | 2144 | S | DRAKE | AVE | 60623.0 | 1153075.733 | 1889518.201 | 24.0 | 10.0 | 29.0 | 41.85268643 | -87.71365145 |
| 17-07585410 | 2017-11-09 | Front | Open | BACK DOOR | True | False | True | 5422 | S | UNION | AVE | 60609.0 | 1172557.03 | 1868835.834 | 20.0 | 9.0 | 61.0 | 41.79552405 | -87.64275944 |
| 17-07611769 | 2017-11-10 | Rear | Boarded | | True | False | False | 7506 | S | NORMAL | AVE | 60620.0 | 1174384.8 | 1855159.17 | 6.0 | 6.0 | 69.0 | 41.75795327 | -87.63646339 |
| 11-03415607 | 2011-07-20 | Front | Open | | True | False | False | 6715 | S | CLARMONT | ST | | | | | | | | |