Watch the webinar
Contract Understanding with Legal NLP: building a Paralegal Service with AI
Legal documents are essential for any legal profession, but the process of understanding and extracting meaningful information from these documents can be time-consuming and labor-intensive. This is where Natural Language Processing (NLP) comes into play.
In the realm of law, NLP has emerged as a transformative technology, revolutionizing the way legal professionals handle vast amounts of textual information. Legal NLP Document Understanding encompasses a range of techniques and tools designed to analyze, interpret, and extract relevant information from legal documents such as contracts, court cases, statutes, and legal opinions.
In this webinar, we are going to present how to leverage some of John Snow Labs Legal NLP capabilities, specifically Legal Classification, NER, Relation Extraction and Question Answering, to extract and understand the information from Agreements.
Furthermore, we will be pleased to introduce John Snow Labs Paralegal, an innovative product designed specifically for reviewing Non-Disclosure Agreement (NDA) contracts. With this groundbreaking service, the process is incredibly straightforward: simply send a docx version of your agreement to a designated email account, and within moments, you will receive comprehensive AI-powered legal feedback. Our advanced technology meticulously analyzes the document, leveraging the vast expertise of seasoned lawyers, to identify potential concerns and highlight subtle nuances present in the agreement. This invaluable resource empowers legal professionals by providing valuable insights based on accumulated experience, ensuring thorough and meticulous scrutiny of NDAs. Say goodbye to time-consuming manual reviews and embrace the future of legal document analysis with John Snow Labs Paralegal.
About the speaker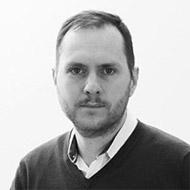 Jose Juan Martinez
Sr. Data Scientist at John Snow Labs
Jose Juan Martinez is a Sr. Data Scientist, working at John Snow labs since 2021. He has accumulated experience in developing NLP solutions for the Healthcare, Legal and Financial domains. Now he is leading the efforts in the Spark NLP for Finance and Spark NLP for Legal libraries.