Watch the webinar
Zero-Shot Visual Question Answering
Visual Question Answering is emerging as a valuable tool for NLP practitioners. New "OCR-Free" models deliver better accuracy than ever before for information extraction from forms, reports, receipts, tickets, and other document types – without requiring training or tuning. In this webinar, we explore common use cases, describe how John Snow Labs' Visual NLP delivers it with a few lines of code, and share best practices when building practical Visual Question Answering pipelines.
About the speaker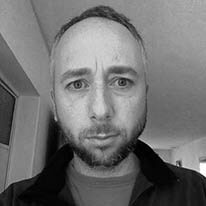 Alberto Andreotti
Senior Data Scientist at John Snow Labs
Alberto Andreotti is a senior data scientist on the Spark NLP team at John Snow Labs, where he implements state-of-the-art NLP algorithms on top of Spark. He has a decade of experience working for companies and as a consultant, specializing in the field of machine learning.
Alberto has written lots of low-level code in C/C++ and was an early Scala enthusiast and developer. A lifelong learner, he holds degrees in engineering and computer science and is working on a third in AI.
Alberto was born in Argentina. He enjoys the outdoors, particularly hiking and camping in the mountains of Argentina.