Get AI from concept to production in weeks
"John Snow Labs assembled a multi-continent team of big data experts that allowed within three months, faster than we thought possible, to build several significant components that are providing real value to our customers." Chris Jones, Principal Engineer at Usermind
Read the case study
Read the case study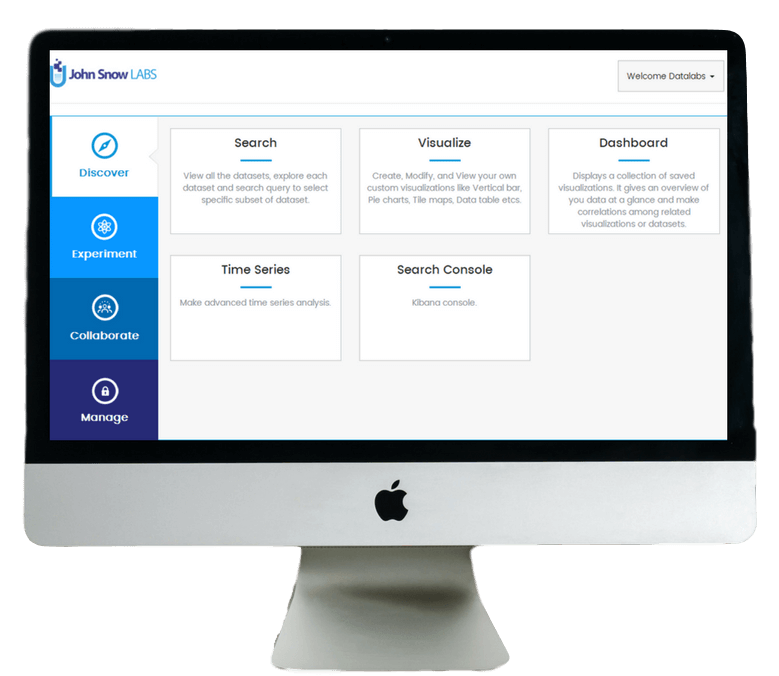 Expertise
Few people understand the technology, how to architect and productize it
Architecture
Hard to find best practices & design patterns on building machine learning pipelines
Production Readiness
Many cutting edge technologies are not yet enterprise-grade and require great effort to get to production reliably
Integration
Technologies have different memory, data, scaling and security models, requiring great effort to effectively integrate them
Intellectual Property
While open source isn't production ready, closed source puts cost structure & IP at risk
Operations 
Operating data science platforms in production requires special skills, tools and processes
"John Snow Labs brought expertise in a variety of technologies including ElasticSearch, Spark, JupyterHub, OpenScoring and Machine Learning, significantly accelerating Usermind's development and expertise."

Chris Jones, Usermind Principal Engineer
"John Snow Labs provided professional and friendly service to us as well as thorough analysis of complex data. Where relevant, I think they could contribute positively to future projects. I would recommend them for their availability, personal service and commitment and enthusiasm for the projects they assist."

Anna Kydd, SHM Foundation Director
Enterprise Grade Solution
Production ready out of the box with strong security, monitoring, failover, backups, single sign-on, auto-scaling and self-healing
Cutting Edge Technology
No compromise inclusion of the latest certified open source libraries in deep learning, NLP, reinforcement learning, distributed machine learning and others
Turnkey Deployment
We get you to production quickly & reliably. We do the first deployment, configure and verify all components, and train your team to take it on
Self-Sufficiency
Knowledge sharing sessions to train your team on the source code, architecture and operations
Intellectual Property
The platform is white label. You get the full source code, the right to modify and extend it at will, and whatever you add is yours
Petabyte Scale
Every component is designed and verified to scale out horizontally on commodity hardware
"John Snow Labs are professional, enthusiastic, and knowledgeable,
and it has been an absolute pleasure working with them. I recommend them highly."

Anna Kydd, SHM Foundation Director
"Just gave demo of everything to our first customer. It was a home run. Thanks to all."

Michel Feaster, Usermind CEO & Founder
Scalable & enterprise grade
from the ground up
We build platforms for mission-critical production use, for petabyte scale systems and in high compliance industries. Get proven answers for security, privacy, compliance, scalability, large projects and teams. Our hands-on experience is your competitive advantage.
Auto Scaling
Self Healing
Automated Failover
Active Monitoring
Multi Tenancy
Single Sign-On
Identity Manager
Cluster Manager
Role Based Access Control
On Premise or Cloud
Ethical Hacker Screenings
Perpetual license
It's yours forever – no need to buy it again every year
Full source code
Get the full source code, and whatever you add is yours
White
label
Brand it as your platform & monetize on your own
Data Discovery
Flip to learn more
Data Discovery
Real time, streaming data ingestion. Batch data ingestion. Full-text search with facets and filters. Drag & drop visualization. Build live dashboards. Time series analysis & query language.
Data Science
Flip to learn more
Data Science
Data science notebooks. Hundreds of pre-loaded and certified libraries for Python & R. Isolated & secure per scientist environments. Feature engineering, model training, evaluation and optimization. Immediate access to data in the platform, respecting security policies.
Model Deployment
Flip to learn more
Model Deployment
Package and publish models as REST API's. Inter-operable PMML model format – open to deploy models built in other tools. Horizontally scalable, with auto-scaling and self-healing. Tunable performance SLA's. Authentication, authorization and audit logs. Core functionality: Publish model, Unpublish model, List deployed models, Single or batch model evaluation.
Data Security
Flip to learn more
Data Security
Additional controls required for high compliance industries. Meet  HIPAA, FISMA, FERPA, GDPR and related regulations. Active vulnerability scanning. Always current, best of breed threat intelligence feeds. Patch alerts and deployment. Deployment approval workflows & detailed audits. Consulting for gap analysis, policy creation & effective implementation.
We have 3 options and it is up to you which one to choose
Accelerate me
Train your team and take it on yourself after implementation.
Knowledge sharing sessions all included
Support
me
Software maintenance and support from our R&D team. You continuously get new versions of modules and libraries, tested and packaged in Docker containers
Run it for me
Fully managed platform, in your data center or cloud of choice. 24×7, proactive 360 monitoring, top security & compliance, managed backups and uptime SLA's
Schedule a demo
5 things you will see when you schedule a demo:
Data storage and exploration
Visualization and dashboards
Building predictive models
Deploying models to production
Scaling and monitoring