Others titles
What is Hepatitis A
What is Hepatitis B
What is Hepatitis C
Hepatitis A, B and C Cases 2014
Acute Viral Hep A, B and C Cases 2014
What is Hepatitis A, B and C, Total Cases 2014
HCV Infection 2014
Chronic Hepatitis 2014
Keywords
What is Hepatitis A
What is Hepatitis B
What is Hepatitis C
Hep C Transmission
Hepatitis C Virus
HCV Infection
Chronic Hepatitis
Viral Hepatitis
Acute Hepatitis
Alcoholic Hepatitis
Acute Viral Hepatitis A B and C Total Cases NNDSS 2014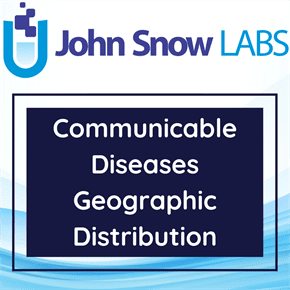 This dataset includes the total number of cases of Acute Viral Hepatitis A, B and C reported in 2014 plus the cumulative cases in 2013 for comparison; in the United States, by region, and by states, in accordance with the current method of displaying MMWR (Morbidity and Mortality Weekly Report) data.
Log in to download
Complexity
Get The Data
For getting access to data download links please read and accept the end-user license agreement.
Your Data License
Research

Non-Commercial, Share-Alike, Attribution

Free Forever

Commercial

Commercial Use, Remix & Adapt, White Label Log in to download
Description
Provisional data for the National Notifiable Diseases Surveillance System (NNDSS) are published weekly in Morbidity and Mortality Weekly Report (MMWR) titled "Provisional cases of infrequently reported notifiable diseases, United States," and "Provisional cases of selected notifiable diseases, United States."
To provide timely NNDSS data, state and territorial health departments voluntarily report nationally notifiable diseases data to Centers for Disease Control and Prevention (CDC) as soon as possible after the criteria are met for submitting case notifications to CDC. These data include case reports that are considered to be "suspected" or "probable" as per published national condition-specific surveillance case definitions, in addition to those that are "confirmed." Provisional NNDSS data are published each week in the MMWR to disseminate the most current national information but are subject to change based on the outcome of further case investigation. As provisional counts are updated, the cumulative (year-to-date) count of cases can increase or decrease. Year-to-date incidence data from the previous year are presented in the MMWR NNDSS Tables as a crude method to identify aberrations or discrepancies in reported disease data, whether because of disease incidence or reporting artifact.
This specific dataset shows provisional cases of selected national notifiable Acute Viral Hepatitis C diseases, from the National Notifiable Diseases Surveillance System (NNDSS). NNDSS data reported by the 50 states, New York City, the District of Columbia, and the U.S. territories are collated and published weekly as numbered tables printed in the back of the Morbidity and Mortality Weekly Report (MMWR). Cases reported by state health departments to CDC for weekly publication are provisional because of the ongoing revision of information and delayed reporting. Case counts in this table are presented as they were published in the MMWR issues. Therefore, numbers listed in later MMWR weeks may reflect changes made to these counts as additional information becomes available.
Footnotes: C.N.M.I.: Commonwealth of Northern Mariana Islands. U: Unavailable (No reported cases). N: Not reportable. NN: Not Nationally Notifiable. Cumulative: Cumulative year-to-date counts. Med: Median. Max: Maximum. Case counts for reporting years 2013 and 2014 are provisional and subject to change.
About this Dataset
Data Info
| | |
| --- | --- |
| Date Created | 2014-03-10 |
| Last Modified | 2015-08-28 |
| Version | 1 |
| Update Frequency | Annual |
| Temporal Coverage | 2013-2014 |
| Spatial Coverage | United States |
| Source | John Snow Labs; National Notifiable Diseases Surveillance System (NNDSS), Division of Health Informatics and Surveillance (DHIS), Centers for Disease Control and Prevention; |
| Source License URL | |
| Source License Requirements | N/A |
| Source Citation | N/A |
| Keywords | What is Hepatitis A, What is Hepatitis B, What is Hepatitis C, Hep C Transmission, Hepatitis C Virus, HCV Infection, Chronic Hepatitis, Viral Hepatitis, Acute Hepatitis, Alcoholic Hepatitis |
| Other Titles | What is Hepatitis A, What is Hepatitis B, What is Hepatitis C, Hepatitis A, B and C Cases 2014, Acute Viral Hep A, B and C Cases 2014, What is Hepatitis A, B and C, Total Cases 2014, HCV Infection 2014, Chronic Hepatitis 2014 |
Data Fields
| Name | Description | Type | Constraints |
| --- | --- | --- | --- |
| Reporting_Area_Location | Description of the Location from the 50 states, New York City, the District of Columbia, and the U.S. territories that collate and report notifiable diseases to NNDSS. | string | required : 1 |
| Morbidity_and_Mortality_Weekly_Report_per_Week | The week when the Morbidity and Mortality Weekly Report (MMWR) was published. | integer | level : Ordinalrequired : 1 |
| Acute_Viral_Hepatitis_A_Current_Week | Number of Acute Viral Hepatitis A reported in the current week. | integer | level : Ratio |
| Acute_Viral_Hepatitis_A_Current_Week_Flag | A note that describes whether cases are Unavailable (No reported cases) or Not reportable. | string | - |
| Acute_Viral_Hepatitis_A_Previous_52_Weeks_Med | Description of the midpoint or median of the frequency distribution of Acute Viral Hepatitis A. | integer | level : Ratio |
| Acute_Viral_Hepatitis_A_Previous_52_Weeks_Med_Flag | A note that describes whether cases are Unavailable (No reported cases) or Not reportable. | string | - |
| Acute_Viral_Hepatitis_A_Previous_52_Weeks_Max | Description of the maximum frequency distribution of Acute Viral Hepatitis A. | integer | level : Ratio |
| Acute_Viral_Hepatitis_A_Previous_52_Weeks_Max_Flag | A note that describes whether cases are Unavailable (No reported cases) or Not reportable. | string | - |
| Acute_Viral_Hepatitis_A_Cumulative_2014 | Description of the Cumulative year-to-date counts of Acute Hepatitis A cases. | integer | level : Ratio |
| Acute_Viral_Hepatitis_A_Cumulative_2014_Flag | A note that describes whether cases in 2014 are Unavailable (No reported cases) or Not reportable. | string | - |
| Acute_Viral_Hepatitis_A_Cumulative_2013 | Description of the Cumulative year-to-date counts of Acute Hepatitis A cases in 2013. | integer | level : Ratio |
| Acute_Viral_Hepatitis_A_Cumulative_2013_Flag | A note that describes whether cases in 2013 are Unavailable (No reported cases) or Not reportable. | string | - |
| Acute_Viral_Hepatitis_B_Current_Week | Number of Acute Viral Hepatitis B reported in the current week. | integer | level : Ratio |
| Acute_Viral_Hepatitis_B_Current_Week_Flag | A note that describes whether cases are Unavailable (No reported cases) or Not reportable. | string | - |
| Acute_Viral_Hepatitis_B_Previous_52_Weeks_Med | Description of the midpoint or median of the frequency distribution of Acute Viral Hepatitis B. | integer | level : Ratio |
| Acute_Viral_Hepatitis_B_Previous_52_Weeks_Med_Flag | A note that describes whether cases are Unavailable (No reported cases) or Not reportable. | string | - |
| Acute_Viral_Hepatitis_B_Previous_52_Weeks_Max | Description of the maximum frequency distribution of Acute Viral Hepatitis B. | integer | level : Ratio |
| Acute_Viral_Hepatitis_B_Previous_52_Weeks_Max_Flag | A note that describes whether cases are Unavailable (No reported cases) or Not reportable. | string | - |
| Acute_Viral_Hepatitis_B_Cumulative_2014 | Description of the Cumulative year-to-date counts of Acute Hepatitis B cases. | integer | level : Ratio |
| Acute_Viral_Hepatitis_B_Cumulative_2014_Flag | A note that describes whether cases in 2014 are Unavailable (No reported cases) or Not reportable. | string | - |
| Acute_Viral_Hepatitis_B_Cumulative_2013 | Description of the Cumulative year-to-date counts of Acute Hepatitis B cases in 2013. | integer | level : Ratio |
| Acute_Viral_Hepatitis_B_Cumulative_2013_Flag | A note that describes whether cases in 2013 are Unavailable (No reported cases) or Not reportable. | string | - |
| Acute_Viral_Hepatitis_C_Current_Week | Number of Acute Viral Hepatitis C reported in the current week. | integer | level : Ratio |
| Acute_Viral_Hepatitis_C_Current_Week_Flag | A note that describes whether cases are Unavailable (No reported cases) or Not reportable. | string | - |
| Acute_Viral_Hepatitis_C_Previous_52_Weeks_Med | Description of the midpoint or median of the frequency distribution of Acute Viral Hepatitis C. | integer | level : Ratio |
| Acute_Viral_Hepatitis_C_Previous_52_Weeks_Med_Flag | A note that describes whether cases are Unavailable (No reported cases) or Not reportable. | string | - |
| Acute_Viral_Hepatitis_C_Previous_52_Weeks_Max | Description of the maximum frequency distribution of Acute Viral Hepatitis C. | integer | level : Ratio |
| Acute_Viral_Hepatitis_C_Previous_52_Weeks_Max_Flag | A note that describes whether cases are Unavailable (No reported cases) or Not reportable. | string | - |
| Acute_Viral_Hepatitis_C_Cumulative_2014 | Description of the Cumulative year-to-date counts of Acute Hepatitis C cases. | integer | level : Ratio |
| Acute_Viral_Hepatitis_C_Cumulative_2014_Flag | A note that describes whether cases in 2014 are Unavailable (No reported cases) or Not reportable. | string | - |
| Acute_Viral_Hepatitis_C_Cumulative_2013 | Description of the Cumulative year-to-date counts of Acute Hepatitis C cases in 2013. | integer | level : Ratio |
| Acute_Viral_Hepatitis_C_Cumulative_2013_Flag | A note that describes whether cases in 2013 are Unavailable (No reported cases) or Not reportable. | string | - |
| Latitude | Latitude of each reporting area location. | number | - |
| Longitude | Longitude of each reporting area location. | number | - |
Data Preview
| | | | | | | | | | | | | | | | | | | | | | | | | | | | | | | | | | |
| --- | --- | --- | --- | --- | --- | --- | --- | --- | --- | --- | --- | --- | --- | --- | --- | --- | --- | --- | --- | --- | --- | --- | --- | --- | --- | --- | --- | --- | --- | --- | --- | --- | --- |
| Reporting Area Location | Morbidity and Mortality Weekly Report per Week | Acute Viral Hepatitis A Current Week | Acute Viral Hepatitis A Current Week Flag | Acute Viral Hepatitis A Previous 52 Weeks Med | Acute Viral Hepatitis A Previous 52 Weeks Med Flag | Acute Viral Hepatitis A Previous 52 Weeks Max | Acute Viral Hepatitis A Previous 52 Weeks Max Flag | Acute Viral Hepatitis A Cumulative 2014 | Acute Viral Hepatitis A Cumulative 2014 Flag | Acute Viral Hepatitis A Cumulative 2013 | Acute Viral Hepatitis A Cumulative 2013 Flag | Acute Viral Hepatitis B Current Week | Acute Viral Hepatitis B Current Week Flag | Acute Viral Hepatitis B Previous 52 Weeks Med | Acute Viral Hepatitis B Previous 52 Weeks Med Flag | Acute Viral Hepatitis B Previous 52 Weeks Max | Acute Viral Hepatitis B Previous 52 Weeks Max Flag | Acute Viral Hepatitis B Cumulative 2014 | Acute Viral Hepatitis B Cumulative 2014 Flag | Acute Viral Hepatitis B Cumulative 2013 | Acute Viral Hepatitis B Cumulative 2013 Flag | Acute Viral Hepatitis C Current Week | Acute Viral Hepatitis C Current Week Flag | Acute Viral Hepatitis C Previous 52 Weeks Med | Acute Viral Hepatitis C Previous 52 Weeks Med Flag | Acute Viral Hepatitis C Previous 52 Weeks Max | Acute Viral Hepatitis C Previous 52 Weeks Max Flag | Acute Viral Hepatitis C Cumulative 2014 | Acute Viral Hepatitis C Cumulative 2014 Flag | Acute Viral Hepatitis C Cumulative 2013 | Acute Viral Hepatitis C Cumulative 2013 Flag | Latitude | Longitude |
| ALABAMA | 1 | | | 0.0 | | 2.0 | | | | | | | | 1.0 | | 5.0 | | | | 1.0 | | | | 0.0 | | 5.0 | | | | | | 32.84057327 | -86.63185804 |
| ALASKA | 1 | | | 0.0 | | 1.0 | | | | | | | | 0.0 | | 1.0 | | | | | | | | 0.0 | | 0.0 | | | | | | 64.84507924 | -147.72205669999997 |
| AMER. SAMOA | 1 | | | | | | | | | | | | | | | | | | | | | | | | | | | | | | | 39.52368636 | -99.11415045 |
| ARIZONA | 1 | | | 1.0 | | 6.0 | | | | 2.0 | | | | 0.0 | | 3.0 | | | | | | | | 0.0 | | 0.0 | | | | | | 34.86597309 | -111.7638095 |
| ARKANSAS | 1 | | | 0.0 | | 2.0 | | | | | | | | 1.0 | | 3.0 | | | | | | | | 0.0 | | 3.0 | | | | | | 34.74865175 | -92.27448795 |
| C.N.M.I. | 1 | | | | | | | | | | | | | | | | | | | | | | | | | | | | | | | 39.52368636 | -99.11415045 |
| CALIFORNIA | 1 | 2.0 | | 3.0 | | 17.0 | | 2.0 | | 3.0 | | | | 2.0 | | 5.0 | | | | 1.0 | | | | 1.0 | | 5.0 | | | | 4.0 | | 37.63864049 | -120.99999890000001 |
| COLORADO | 1 | | | 0.0 | | 8.0 | | | | | | | | 0.0 | | 1.0 | | | | | | | | 0.0 | | 1.0 | | | | | | 38.84384047 | -106.13360890000001 |
| CONNECTICUT | 1 | | | 0.0 | | 2.0 | | | | | | | | 0.0 | | 1.0 | | | | | | | | 0.0 | | 0.0 | | | | | | 41.56266394 | -72.64983754 |
| DELAWARE | 1 | | | 0.0 | | 1.0 | | | | | | | | 0.0 | | 1.0 | | | | | | | | 0.0 | | 0.0 | | | | | | 39.00883351 | -75.57773944 |