Others titles
Ship Planning Message Development Group Master Terminal Facilities Code List
Ship Planning Message Development Group Container Terminal
Keywords
Electronic Data Interchange Messages List
Electronic Data Interchange Reader
Electronic Data Interchange FACT EDI
Electronic Data Interchange Transport
Electronic Data Interchange FACT Format
Electronic Data Interchange Message
Electronic Data Interchange Container
Deep Sea Containers
SMDG Master Terminal Facilities List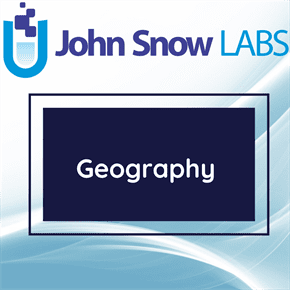 This Codes List has been created and will be maintained by the Secretariat of SMDG (User Group for Shipping Lines and Container Terminals) with the purpose of harmonizing the codes between EDI (Electronic Data Interchange) partners. The lists can be downloaded by all interested parties and used for the benefit of standardization worldwide. The members of SMDG and the SMDG secretariat cannot be held responsible for the correctness and completeness of the lists.
Log in to download
Complexity
Get The Data
For getting access to data download links please read and accept the end-user license agreement.
Your Data License
Research

Non-Commercial, Share-Alike, Attribution

Free Forever

Commercial

Commercial Use, Remix & Adapt, White Label Log in to download
Description
SMDG is a non-profit foundation, run by and on behalf of companies and organizations working in the maritime industry, like container terminals, ocean carriers and related companies and organizations.
SMDG develops and promotes UN/EDIFACT EDI-messages for the Maritime Industry and is an official Global User Group, recognized by the UN/EDIFACT Board. Since its inception the group has held numerous meetings across the world. The first was held in London in 1987, since then other locations have included Europe, Australia, China, Curacao, Dubai, Japan, Singapore, South Africa, U.S.A. The SMDG meetings occur twice yearly in April and October.
The original objective of the group was to agree on a standard format for the exchange of ship stowage planning information. This became known as the BAPLIE message which defines the position of containers in a vessel. The initial development process was slow, reflecting the wide range of interests involved as well as their geographical spread. However, since the implementation of the first version of BAPLIE its use has grown rapidly across the world. All carriers and deep-sea container terminals are now dependent on its use for accurate and timely information. Experience has brought refinement and further development with the latest BAPLIE version 3.0 now being introduced.
The advantages of Electronic Data Interchange (EDI) have been underlined by BAPLIE implementation and the group has since looked at other operational messages for stowage instructions (MOVINS), the so called Container Messages and terminal performance reporting (TPFREP). These messages are now in use worldwide.
SMDG is also a collaboration and services platform for the entire Maritime industry. They bring together supply chain professionals and technology experts to create standards, develop best practice and common intercompany communication and business process to bring the industry to a higher level of efficiency across the maritime logistic chain.
SMDG depends on donations from its members. However, SMDG documentation can be downloaded by any interested party 'free-of-charge' from the SMDG website.
About this Dataset
Data Info
| | |
| --- | --- |
| Date Created | 2001-06-26 |
| Last Modified | 2022-08-01 |
| Version | 2022-08-01 |
| Update Frequency | Irregular |
| Temporal Coverage | N/A |
| Spatial Coverage | United States |
| Source | John Snow Labs; Ship Planning Message Development Group; |
| Source License URL | |
| Source License Requirements | N/A |
| Source Citation | N/A |
| Keywords | Electronic Data Interchange Messages List, Electronic Data Interchange Reader, Electronic Data Interchange FACT EDI, Electronic Data Interchange Transport, Electronic Data Interchange FACT Format, Electronic Data Interchange Message, Electronic Data Interchange Container, Deep Sea Containers |
| Other Titles | Ship Planning Message Development Group Master Terminal Facilities Code List, Ship Planning Message Development Group Container Terminal |
Data Fields
| Name | Description | Type | Constraints |
| --- | --- | --- | --- |
| UN_LOCODE | Main location UN/LOCODE. In a UN/EDIFACT message, used in a LOC segment, element C517.3225 | string | required : 1 |
| Alternative_UN_LOCODE | Alternative Main location UN/LOCODE. In a UN/EDIFACT message, used in a LOC segment, element C517.3225 | string | - |
| Terminal_Code | In an UN/EDIFACT message, used in a LOC segment, element C519.3223 | string | required : 1 |
| Terminal_Facility | Terminal where facility is provided. | string | required : 1 |
| Company_Name | Name of company. | string | required : 1 |
| Last_Change | Last change of this entry. | date | - |
| Valid_From | Entry is valid from this date. | string | - |
| Valid_Before | Entry is valid till this date. | date | - |
| Terminal_Website | Terminal Website | string | - |
| Terminal_Address | Contact number or website of terminal. | string | - |
Data Preview
| | | | | | | | | | |
| --- | --- | --- | --- | --- | --- | --- | --- | --- | --- |
| UN LOCODE | Alternative UN LOCODE | Terminal Code | Terminal Facility | Company Name | Last Change | Valid From | Valid Before | Terminal Website | Terminal Address |
| AEAJM | | HAJT | HUTCHISON AJMAN INTERNATIONAL TERMINAL (HAJT) | HUTCHISON PORTS AJMAN | | 2022-01-19 | | https://www.hutchisonportsajman.com/ | PO Box 388, Ajman, U.A.E. |
| AEJEA | | DPWJA | DP WORLD JEBEL ALI - CT1 | DP WORLD JEBEL ALI | | 2012-10-05 | | https://dpworld.ae/our-portfolio/jebel-ali-port/ | PO Box 17000, Dubai, U.A.E. |
| AEJEA | | DPWJ2 | DP WORLD JEBEL ALI - CT2 | DP WORLD JEBEL ALI | | 2015-02-05 | | https://dpworld.ae/our-portfolio/jebel-ali-port/ | PO Box 17000, Dubai, U.A.E. |
| AEJEA | | DPWJ3 | DP WORLD JEBEL ALI - CT3 | DP WORLD JEBEL ALI | 2020-01-03 | 2015-02-05 | | https://dpworld.ae/our-portfolio/jebel-ali-port/ | PO Box 17000, Dubai, U.A.E. |
| AEJEA | | DPWJ4 | DP WORLD JEBEL ALI - CT4 | DP WORLD JEBEL ALI | | 2019-06-04 | | https://dpworld.ae/our-portfolio/jebel-ali-port/ | PO Box 17000, Dubai, U.A.E. |
| AEKHL | AEAUH | KCT | COSCO SHIPPING PORTS ABU DHABI TERMINAL | CSP ABU DHABI TERMINAL LLC (ABU DHABI PORTS/COSCO SHIPPING PORTS) | | 2019-09-13 | 2020-12-31 | https://www.cspadt.ae | CSP Abu Dhabi Terminal LLC, P.O Box 25530, Khalifa Port, Abu Dhabi, U.A.E. |
| AEKHL | | CSP | CSP ABU DHABI TERMINAL | COSCO SHIPPING PORTS ABU DHABI TERMINAL LLC | 2021-03-01 | 2020-12-01 | | https://www.cspadt.ae | CSP Abu Dhabi Terminal LLC, P.O Box 25530, Khalifa Port, Abu Dhabi, U.A.E. |
| AEKHL | | ADT | KHALIFA PORT CONTAINER TERMINAL | ABU DHABI TERMINALS | 2021-03-01 | 2015-05-03 | | https://www.adterminals.ae | Khalifa Port Container Terminal Building 70 Taweelah, Abu Dhabi, U.A.E. |
| AEKLF | | KCTKLF | KHORFAKKAN CONTAINER TERMINAL | KHORFAKKAN CONTAINER TERMINAL | | 2015-11-05 | | https://www.gulftainer.com/terminals/uae/khorfakkan-container-terminal/ | P.O. Box 10326, Khorfakkan, U.A.E. |
| AESHJ | | SHJSCT | SHARJAH CONTAINER TERMINAL | GULFTAINER CO LTD - SHARJAH | | 2019-03-19 | | https://www.gulftainer.com/terminals/uae/sharjah-container-terminal/ | Port Khalid, P.O. Box 225, Sharjah, U.A.E. |