Others titles
Countries Locatopn
GPS Coordinate
Keywords
Country Code
Postal Code
All Countries Latitude
All Countries Longitude
Longitude
All Countries Latitude Longitude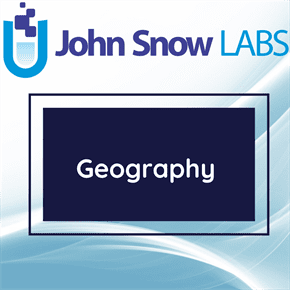 This dataset provides country code, postal code, latitude, longitude, as well as names of state, county/province, community etc. for all countries where the data is available.
Log in to download
Complexity
Get The Data
For getting access to data download links please read and accept the end-user license agreement.
Your Data License
Research

Non-Commercial, Share-Alike, Attribution

Free Forever

Commercial

Commercial Use, Remix & Adapt, White Label Log in to download
Description
For many countries latitude and longitude are determined with an algorithm that searches the place names in the main geonames database
using administrative divisions and numerical vicinity of the postal codes as factors in the disambiguation of place names.
For postal codes and place name for which no corresponding toponym in the main geonames database could be found an average
latitude and longitude of 'neighboring' postal codes is calculated.
About this Dataset
Data Info
| | |
| --- | --- |
| Date Created | N/A |
| Last Modified | 2023-10-03 |
| Version | 2023-10-03 |
| Update Frequency | Daily |
| Temporal Coverage | N/A |
| Spatial Coverage | World |
| Source | John Snow Labs; GeoNames; |
| Source License URL | |
| Source License Requirements | This work is licensed under a Creative Commons Attribution 3.0 License. The Data is provided "as is" without warranty or any representation of accuracy, timeliness or completeness. |
| Source Citation | This work is licensed under a Creative Commons Attribution 3.0 License. The Data is provided "as is" without warranty or any representation of accuracy, timeliness or completeness. |
| Keywords | Country Code, Postal Code, All Countries Latitude, All Countries Longitude, Longitude |
| Other Titles | Countries Locatopn, GPS Coordinate |
Data Fields
| Name | Description | Type | Constraints |
| --- | --- | --- | --- |
| GeonameID | Integer id of record in geonames database | integer | level : Nominalrequired : 1 |
| Name | Name of geographical point (utf8) varchar(200) | string | required : 1 |
| ASCII_Name | Name of geographical point in plain ascii characters, varchar(200) | string | - |
| Alternate_Names | alternatenames, comma separated, ascii names automatically transliterated, varchar(10000) | string | - |
| Latitude | Latitude in decimal degrees (wgs84) | number | required : 1 |
| Longitude | Longitude in decimal degrees (wgs84) | number | required : 1 |
| Feature_Class | There are currently 9 feature classes | string | - |
| Feature_Code | GeoNames uses the same feature code as the United States National Geospatial-Intelligence Agency | string | - |
| Country_Code | ISO-3166 2-letter country code, 2 characters | string | - |
| Alternate_Country_Code | Alternate country codes, comma separated, ISO-3166 2-letter country code, 200 characters | string | - |
| FIPS_Code | FIPS county code is a five-digit Federal Information Processing Standards (FIPS) code which uniquely identifies counties and county equivalents in the United States | string | - |
| Admin2_Code | Code for the second administrative division, a county in the US, see file admin2Codes.txt; varchar(80) | string | - |
| Admin3_Code | Code for third level administrative division | string | - |
| Admin4_Code | Code for fourth level administrative division | string | - |
| Population | Population of the place | integer | level : Ratio |
| Elevation | Elevation in meters, integer | integer | level : Ratio |
| Digital_Elevation_Model | srtm3 or gtopo30, avg elevation of 3''x3'' (ca 90mx90m) or 30''x30'' (ca 900mx900m) area in meter. srtm processed by cgiar/ciat. | integer | level : Ratio |
| Timezone | The timezone id | string | - |
| Modification_Date | Date of last modification | date | - |
Data Preview
| | | | | | | | | | | | | | | | | | | |
| --- | --- | --- | --- | --- | --- | --- | --- | --- | --- | --- | --- | --- | --- | --- | --- | --- | --- | --- |
| GeonameID | Name | ASCII Name | Alternate Names | Latitude | Longitude | Feature Class | Feature Code | Country Code | Alternate Country Code | FIPS Code | Admin2 Code | Admin3 Code | Admin4 Code | Population | Elevation | Digital Elevation Model | Timezone | Modification Date |
| 2986043 | Pic de Font Blanca | Pic de Font Blanca | Pic de Font Blanca,Pic du Port | 42.64991 | 1.53335 | T | PK | AD | | 00 | | | | 0 | | 2860 | Europe/Andorra | 2014-11-05 |
| 2994701 | Roc Mélé | Roc Mele | Roc Mele,Roc Meler,Roc Mélé | 42.58765 | 1.7402799999999998 | T | MT | AD | AD,FR | 00 | | | | 0 | | 2803 | Europe/Andorra | 2020-06-10 |
| 3007683 | Pic des Langounelles | Pic des Langounelles | Pic des Langounelles | 42.61203 | 1.47364 | T | PK | AD | AD,FR | 00 | | | | 0 | | 2685 | Europe/Andorra | 2014-11-05 |
| 3017832 | Pic de les Abelletes | Pic de les Abelletes | Pic de la Font-Negre,Pic de la Font-Nègre,Pic de les Abelletes | 42.52535 | 1.73343 | T | PK | AD | FR | A9 | 66.0 | 663.0 | 66146.0 | 0 | | 2411 | Europe/Andorra | 2014-11-05 |
| 3017833 | Estany de les Abelletes | Estany de les Abelletes | Estany de les Abelletes,Etang de Font-Negre,Étang de Font-Nègre | 42.52915 | 1.7336200000000002 | H | LK | AD | FR | A9 | | | | 0 | | 2260 | Europe/Andorra | 2014-11-05 |
| 3023203 | Port Vieux de la Coume d'Ose | Port Vieux de la Coume d'Ose | Port Vieux de Coume d'Ose,Port Vieux de Coume d'Ose,Port Vieux de la Coume d'Ose,Port Vieux de la Coume d'Ose | 42.625679999999996 | 1.6182299999999998 | T | PASS | AD | | 00 | | | | 0 | | 2687 | Europe/Andorra | 2014-11-05 |
| 3029315 | Port de la Cabanette | Port de la Cabanette | Port de la Cabanette,Porteille de la Cabanette | 42.6 | 1.73333 | T | PASS | AD | AD,FR | B3 | 9.0 | 91.0 | 9139.0 | 0 | | 2379 | Europe/Andorra | 2014-11-05 |
| 3034945 | Port Dret | Port Dret | Port Dret,Port de Bareites,Port de las Bareytes,Port des Bareytes | 42.60172 | 1.4556200000000001 | T | PASS | AD | | 00 | | | | 0 | | 2660 | Europe/Andorra | 2014-11-05 |
| 3038814 | Costa de Xurius | Costa de Xurius | | 42.50692 | 1.47569 | T | SLP | AD | | 07 | | | | 0 | | 1839 | Europe/Andorra | 2015-03-08 |
| 3038815 | Font de la Xona | Font de la Xona | | 42.55003 | 1.44986 | H | SPNG | AD | | 04 | | | | 0 | | 1976 | Europe/Andorra | 2010-01-11 |