Others titles
Bloomington 311 Requests
Open 311 Service Requests
Keywords
Excessive Growth Reports
Excessive Growth Data
Overgrown Vegetation
Overgrown Vegetation Complaints
Vegetation on Roads
Yard Waste Complaints
311 Requests
311 Open Service
Graffiti Request
Open 311 Service
Bloomington All Open 311 Request Reports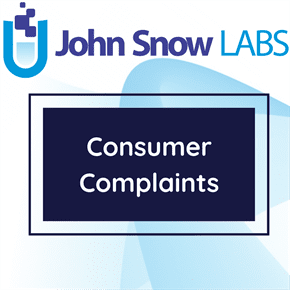 This dataset contains all open 311 request reports in the city of Bloomington. Open311 reports typically include requests for pothole repair, street signal light bulb replacement, graffiti removal, and sidewalk repair. Open311 cities publish these services through a web API (Application Programming Interface).
Log in to download
Complexity
Get The Data
The data in CSV format

DOWNLOAD

Metadata in Human Readable format (PDF)

DOWNLOAD

Metadata in Machine Readable format (JSON)

DOWNLOAD
Your Data License
Research

Non-Commercial, Share-Alike, Attribution

Free Forever

Commercial

Commercial Use, Remix & Adapt, White Label Buy Subscription
Description
This dataset shows all following requests made to 311 service:
– Abandoned Vehicle
– Accessibility Problem
– Animal Control
– Biking & Walking
– Blocked sidewalk
– Blocked Street
– Bus Services (Bloomington Transit)
– Business
– City Performance
– Crow Sightings
– Drainage or RunoffExcessive Growth
– Fire Hazards
– Graffiti
– Inaccessible Parking
– Leaf Collection
– Line of Sight
– Open311 API Key Request
– Parking Requests
– Street Requests
– Waste Requests
– Water Requests
Open 311 is a broad effort to establish an open technology platform and common standards to help governments manage and respond effectively to citizens' service requests. Digital applications can use this API to report constituent issues to the municipality for action. The City of Bloomington has produced and deployed a companion Open 311 server and mobile application. Both systems are open source and may be used by other municipalities and organizations to provide Open 311 services in their communities.
About this Dataset
Data Info
| | |
| --- | --- |
| Date Created | 2016-01-05 |
| Last Modified | 2019-09-26 |
| Version | 2019-09-26 |
| Update Frequency | Quarterly |
| Temporal Coverage | 2019 |
| Spatial Coverage | Bloomington, Indiana |
| Source | John Snow Labs; Data City of Bloomington; |
| Source License URL | |
| Source License Requirements | N/A |
| Source Citation | N/A |
| Keywords | Excessive Growth Reports, Excessive Growth Data, Overgrown Vegetation, Overgrown Vegetation Complaints, Vegetation on Roads, Yard Waste Complaints, 311 Requests, 311 Open Service, Graffiti Request, Open 311 Service |
| Other Titles | Bloomington 311 Requests, Open 311 Service Requests |
Data Fields
| Name | Description | Type | Constraints |
| --- | --- | --- | --- |
| Service_Request_Id | A unique identification code for complaint | integer | level : Nominal |
| Requested_Datetime | Date and Time when complaint was requested | datetime | - |
| Updated_Datetime | Update Date and Time of complaint was requested | datetime | - |
| Closed_Date | Date when complaint was closed | datetime | - |
| Is_Status | Status of the complaint (closed = false and open = true) | boolean | - |
| Source | Source of filing complaint | string | - |
| Service_Name | 311 Service Name | string | - |
| Description | Description of the service requested | string | - |
| Agency_Responsible | Responsible agency for resolving complaint | string | - |
| Address | Address where service requested complaint was filed | string | - |
| Latitude | Latitude location for the requested service | number | - |
| Longitude | Longitude location for the requested service | number | - |
Data Preview
| | | | | | | | | | | | |
| --- | --- | --- | --- | --- | --- | --- | --- | --- | --- | --- | --- |
| Service Request Id | Requested Datetime | Updated Datetime | Closed Date | Is Status | Source | Service Name | Description | Agency Responsible | Address | Latitude | Longitude |
| 496 | 2011-06-23T04:00:00 | 2016-09-11T22:02:05 | 2011-08-05T13:25:12 | False | Phone Call | Excessive Growth | lawn not mowed | HAND | 2611 E Roundhill LN | 39.13965225 | -86.50093842 |
| 506 | 2011-06-22T04:00:00 | 2016-09-11T22:02:05 | 2011-08-05T13:25:48 | False | Phone Call | Excessive Growth | Never mows grass, two cars that never move parked in drive. | HAND | 2611 E Roundhill LN | 39.13965225 | -86.50093842 |
| 546 | 2011-06-21T04:00:00 | 2016-09-11T22:02:05 | 2012-03-02T16:00:57 | False | Phone Call | Excessive Growth | Tall grass. | HAND | 3209 S Autumn LN | 39.13451385 | -86.50647736 |
| 569 | 2011-06-20T04:00:00 | 2016-09-11T22:02:05 | 2011-06-20T04:00:00 | False | Phone Call | Excessive Growth | This is the property that was formally the Downtown Motel and Uncle E's at the corner of 9th & Morton Street. The grass is very high and unsightly. | HAND | 508 N Morton ST | 39.17077637 | -86.53593445 |
| 620 | 2011-06-13T04:00:00 | 2016-09-11T22:02:05 | 2011-06-13T04:00:00 | False | Phone Call | Excessive Growth | Tall grass | | 1301 W Woodhill DR | 39.1570015 | -86.54748535 |
| 621 | 2011-06-13T04:00:00 | 2016-09-11T22:02:05 | 2011-06-13T04:00:00 | False | Phone Call | Excessive Growth | Tall grass. | | 1401 W Woodhill DR | 39.15693283 | -86.54839325 |
| 684 | 2011-06-08T04:00:00 | 2016-09-11T22:02:05 | 2011-06-08T04:00:00 | False | Phone Call | Excessive Growth | | | 1301 W Woodhill DR | 39.1570015 | -86.54748535 |
| 1057 | 2011-05-10T04:00:00 | 2016-09-11T22:02:05 | 2011-05-10T04:00:00 | False | Phone Call | Excessive Growth | | | 816 S Larkspur LN | 39.15740204 | -86.54760742 |
| 1470 | 2011-06-30T19:02:59 | 2016-09-11T22:02:05 | 2011-11-03T20:49:31 | False | | Excessive Growth | | | 816 S Larkspur LN | 39.15740204 | -86.54760742 |
| 1471 | 2011-06-30T19:43:35 | 2016-09-11T22:02:05 | 2011-11-03T20:49:21 | False | | Excessive Growth | | | 1301 W Woodhill DR | 39.1570015 | -86.54748535 |