Others titles
Complaints conducted by the Department of Environment
Chicago Department Environment Complaints
Keywords
Environment Complaints
Department of Environment
Department of Public Health
CDPH Environmental Complaints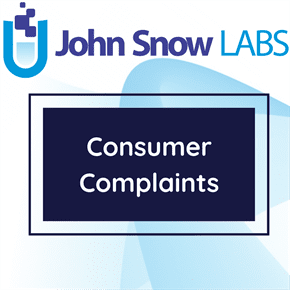 This dataset contains The Environmental complaints received by the Department of Environment (DOE) from January 1993 to December 31, 2011 and by the Department of Public Health (CDPH) since January 1, 2012. On January 1, 2012, the DOE was disbanded and all its inspection, permitting, and enforcement authorities were transferred to the CDPH.
Environmental complaints arise from issues that pose a threat to the environment, a threat to health or an adverse impact on nature, amenity and lifestyle.
Log in to download
Complexity
Get The Data
For getting access to data download links please read and accept the end-user license agreement.
Your Data License
Research

Non-Commercial, Share-Alike, Attribution

Free Forever

Commercial

Commercial Use, Remix & Adapt, White Label Log in to download
Description
The Environmental Complaints Division perform complaints on permitted site plans for temporary and permanent erosion controls, stormwater controls, critical environmental features, protection of trees and natural areas, landscape installation, and compliance with site plan requirements.
The environmental inspectors also respond to citizen complaints of possible environmental violations relating to active construction and initiate appropriate enforcement for noncompliant sites.
About this Dataset
Data Info
| | |
| --- | --- |
| Date Created | 2015-02-04 |
| Last Modified | 2023-11-15 |
| Version | 2023-11-15 |
| Update Frequency | Weekly |
| Temporal Coverage | 2015 to 2023 |
| Spatial Coverage | Chicago |
| Source | John Snow Labs; Data City of Chicago; |
| Source License URL | |
| Source License Requirements | N/A |
| Source Citation | N/A |
| Keywords | Environment Complaints, Department of Environment, Department of Public Health |
| Other Titles | Complaints conducted by the Department of Environment, Chicago Department Environment Complaints |
Data Fields
| Name | Description | Type | Constraints |
| --- | --- | --- | --- |
| Complaint_Id | The unique identifier of the complaint incident. For Historic Department of Environment records, this ID is prefixed with "DOECOMP". | string | - |
| Complaint_Type | Specifies the type of complaint. CDPH complaint types are "Abandoned Site", "Air Pollution Work Order", "Asbestos Work Order", "Construction and Demolition", "Toxics Hazardous Materials Work Order", "Illegal Dumping Work Order", "Noise Complaint", "Permits Issued by DOE Work Order", "Recycling Work Order", "Service Stations/Storage Tanks Work Order", "Vehicle Idling Work Order", and "Water Pollution." Historic DOE complaint types were renamed to match the most appropriate CDPH complaint type. DOE complaint types that had no matches are designated as "Other." | string | - |
| Latitude | Latitude Location where the complaint was made. | number | - |
| Longitude | Longitude Location where the complaint was made. | number | - |
| Inspector | The inspector badge number or employee ID of the inspector or engineer who conducted the inspection. | string | - |
| Complaint_Date | The date the complaint was received by the department. | date | - |
| Complaint_Detail | Brief description of the nature of the complaint. | string | - |
| Inspection_Log | This is the inspector's narrative log of the complaint inspection. | string | - |
| Data_Source | The city department that collected the data. | string | - |
| Modified_Date | Modified Date | date | - |
Data Preview
| | | | | | | | | | |
| --- | --- | --- | --- | --- | --- | --- | --- | --- | --- |
| Complaint Id | Complaint Type | Latitude | Longitude | Inspector | Complaint Date | Complaint Detail | Inspection Log | Data Source | Modified Date |
| DOECOMP204 | Other | 41.86922045 | -87.69495075 | 11 | 1994-09-16 | BURNING INSULATION FROM WIRE. | MORE INFORMATION MAY BE AVAILABLE IN THE CDPH ENVIRONMENTAL INSPECTIONS DATASET | HISTORIC DEPT. OF ENVIRONMENT | 2012-01-01 |
| DOECOMP219 | Air Pollution Work Order | 41.8891029 | -87.65229676 | 25 | 1996-05-28 | COMMERCIAL RENOVATION POSSIBLE DUST EMISSIONS FROM RENOVATION. | MORE INFORMATION MAY BE AVAILABLE IN THE CDPH ENVIRONMENTAL INSPECTIONS DATASET | HISTORIC DEPT. OF ENVIRONMENT | 2012-01-01 |
| DOECOMP282 | Air Pollution Work Order | | | 10 | 2000-06-29 | OAK STREET BEACH HEADING SOUTH ON LAKE SHORE DR.(CTA BUS#7125) WAS EMITTING EMISSION/FUMES.NOTIFIED CTA SPOKE WITH TRAN.MANG.WHO REFERRED TO MAINTANCE MANGER. | MORE INFORMATION MAY BE AVAILABLE IN THE CDPH ENVIRONMENTAL INSPECTIONS DATASET | HISTORIC DEPT. OF ENVIRONMENT | 2012-01-01 |
| DOECOMP291 | Service Stations/Storage Tanks Work Order | 41.7074588 | -87.59889142 | 21 | 1994-03-30 | REPORT OF SEVERAL UST OUT OF SERVICE. | MORE INFORMATION MAY BE AVAILABLE IN THE CDPH ENVIRONMENTAL INSPECTIONS DATASET | HISTORIC DEPT. OF ENVIRONMENT | 2012-01-01 |
| DOECOMP412 | Air Pollution Work Order | 41.71142917 | -87.65161012 | 18 | 1994-08-15 | DOG WASTE IN REAR YARD CAUSING ODOR PROBLEMS. | MORE INFORMATION MAY BE AVAILABLE IN THE CDPH ENVIRONMENTAL INSPECTIONS DATASET | HISTORIC DEPT. OF ENVIRONMENT | 2012-01-01 |
| DOECOMP438 | Noise Complaint | 41.90109426 | -87.62751479 | 16 | 1993-12-29 | | MORE INFORMATION MAY BE AVAILABLE IN THE CDPH ENVIRONMENTAL INSPECTIONS DATASET | HISTORIC DEPT. OF ENVIRONMENT | 2012-01-01 |
| DOECOMP494 | Illegal Dumping Work Order | 41.71053587 | -87.63821913 | 17 | 1995-03-28 | FUEL OIL IN SEWER. | MORE INFORMATION MAY BE AVAILABLE IN THE CDPH ENVIRONMENTAL INSPECTIONS DATASET | HISTORIC DEPT. OF ENVIRONMENT | 2012-01-01 |
| DOECOMP694 | Noise Complaint | 41.8805018 | -87.65310256 | 11 | 1995-01-24 | RELIABLE CONSTRUCTION CO. LATE CONSTRUCTION MAKES VERY LOUD NOISE VERBAL WARNING GIVEN. | MORE INFORMATION MAY BE AVAILABLE IN THE CDPH ENVIRONMENTAL INSPECTIONS DATASET | HISTORIC DEPT. OF ENVIRONMENT | 2012-01-01 |
| DOECOMP787 | Other | 41.70595639 | -87.62055614 | 63 | 1999-03-22 | CHECK FOR ALL DOE CODE VIOLATIONS ALSO MVR TIRE SHOP. | MORE INFORMATION MAY BE AVAILABLE IN THE CDPH ENVIRONMENTAL INSPECTIONS DATASET | HISTORIC DEPT. OF ENVIRONMENT | 2012-01-01 |
| DOECOMP947 | Air Pollution Work Order | 41.90104505 | -87.67095414 | 11 | 1993-12-02 | SMOKE COMING FROM OPEN FIRE. | MORE INFORMATION MAY BE AVAILABLE IN THE CDPH ENVIRONMENTAL INSPECTIONS DATASET | HISTORIC DEPT. OF ENVIRONMENT | 2012-01-01 |