Others titles
Chicago Department of Public Health Environmental Permits
Department of Public Health Permits
Chicago Health and Environment Permits
Keywords
Environment Permits
Department of Environment Permits
Business License
Environment and Human Health
CDPH Environmental Permits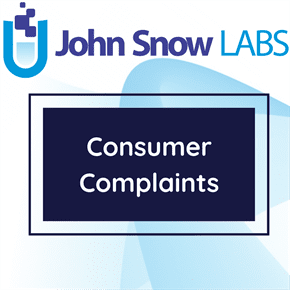 This dataset contains the permits issued by the Department of Environment (DOE) from January 1993 to December 2011 and by the Chicago Department of Public Health (CDPH) since January 1, 2012. On January 1, 2012, the DOE was disbanded and all its inspection, permitting, and enforcement authorities were transferred to the CDPH.
Log in to download
Complexity
Get The Data
For getting access to data download links please read and accept the end-user license agreement.
Your Data License
Research

Non-Commercial, Share-Alike, Attribution

Free Forever

Commercial

Commercial Use, Remix & Adapt, White Label Log in to download
Description
A permit allows an establishment or person to carry on various activities which may have an impact on the environment and human health, and states what restrictions there are to minimise damage to the environment and human health. Prior to construction, a pre-construction conference is held between contractors, developers and environmental inspectors to ensure controls are compliant. Inspections are conducted periodically during construction to ensure that temporary erosion controls are compliant, remain in place, and development is consistent with approved plans.
A final environmental inspection is required before the site work is considered complete. Many activities that can cause pollution are prohibited unless authorized by a permit. When either the Environment Agency or a local authority gives someone an environmental permit, they are allowing that person to carry on the activity with certain conditions. The permit gives clear instructions on how the environment must be protected from this activity. Permits can cover water and air pollution, radioactive contamination and other environmental hazards. The standards of protection take into account the nature of the hazard, the cost and the risks to the environment and human health. These permits maintain a careful balance between human activity and environmental protection.
About this Dataset
Data Info
| | |
| --- | --- |
| Date Created | 2015-02-04 |
| Last Modified | 2023-11-15 |
| Version | 2023-11-15 |
| Update Frequency | Weekly |
| Temporal Coverage | 2015 to 2023 |
| Spatial Coverage | Chicago |
| Source | John Snow Labs; Data City of Chicago; |
| Source License URL | |
| Source License Requirements | N/A |
| Source Citation | N/A |
| Keywords | Environment Permits, Department of Environment Permits, Business License, Environment and Human Health |
| Other Titles | Chicago Department of Public Health Environmental Permits, Department of Public Health Permits, Chicago Health and Environment Permits |
Data Fields
| Name | Description | Type | Constraints |
| --- | --- | --- | --- |
| Application_Id | This is the unique id of the permit issued by the CDPH. | string | - |
| App_Name | This is the name of the establishment or person that is given the permit. | string | - |
| Application_Type | Specifies type of permit application. | string | - |
| Application_Subtype | Specifies the specific work type being permitted. | string | - |
| Status | Specifies status of the permit application. | string | - |
| Applicant | Name of the establishment or person seeking the permit. | string | - |
| Issue_Or_Entry_Date | For Historic Dept. of Environment records, this date is the issue date of the permit. For Dept. of Public Health records, this is either the date the permit was issued or the date the permit application was entered into the database. | string | - |
| Expiration_Date | This is the permit expiration date. Not all permits may have an expiration date. Some permits are renewed annually or every three years. If the applicant does not renew, the permit Status will be set to "Closed". | string | - |
| Comment | Contains general comments and permit-specific information. | string | - |
| Data_Source | The city department that collected the data. | string | - |
Data Preview
| | | | | | | | | | |
| --- | --- | --- | --- | --- | --- | --- | --- | --- | --- |
| Application Id | App Name | Application Type | Application Subtype | Status | Applicant | Issue Or Entry Date | Expiration Date | Comment | Data Source |
| DOEAIR10037 | STORAGE USA | AIR POLLUTION CONTROL PERMIT | EQUIPMENT INSTALLATION | CLOSED | | 2002-06-10 | 2002-12-07 | QTY: 1.0 ARCHITECTURAL SURFACE CLEANING/GRINDING/ DUST SUPPRESSION METHOD: HEPA FILTERS / WASTE DISPOSAL METHOD: DUMPSTER | HISTORIC DEPT. OF ENVIRONMENT |
| DOEAIR10091 | FITNESS FORMULA | AIR POLLUTION CONTROL PERMIT | EQUIPMENT INSTALLATION | CLOSED | | 2002-06-21 | 2002-12-18 | QTY: 2.0 COMBUSTION EMISSION UNIT/BOILER/ LOCHINVAR/MODEL:PBN 1000/ MAXIMUM OUTPUT: 880,000 BTU | HISTORIC DEPT. OF ENVIRONMENT |
| DOEAIR10158 | HYATT REGENCY | AIR POLLUTION CONTROL PERMIT | EQUIPMENT INSTALLATION | CLOSED | | 2002-07-02 | 2002-12-29 | QTY: 1.0 ARCHITECTURAL SURFACE CLEANING/GRINDING/ DUST SUPPRESSION METHOD: HEPA FILTER/ WASTE DISPOSAL METHOD:DUMPSTER | HISTORIC DEPT. OF ENVIRONMENT |
| DOEAIR10265 | YUK SHUN CHAN | AIR POLLUTION CONTROL PERMIT | EQUIPMENT INSTALLATION | CLOSED | | 2002-08-05 | 2003-02-01 | QTY: 1.0 COMBUSTION EMISSION UNIT/BOILER/ PEERLESS-ATMOSPHERIC/MODEL:211A-5/ MAXIMUM OUTPUT:672,000 BTU | HISTORIC DEPT. OF ENVIRONMENT |
| DOEAIR10324 | SECOR REAL ESTATE | AIR POLLUTION CONTROL PERMIT | EQUIPMENT INSTALLATION | CLOSED | | 2002-08-21 | 2003-02-17 | QTY: 1.0 ARCHITECTURAL SURFACE CLEANING/SANDBLASTING/ DUST SUPPRESSION METHOD:WETTING/ WASTE DISPOSAL METHOD:DUMPSTER | HISTORIC DEPT. OF ENVIRONMENT |
| DOEAIR10537 | TAVEESAK TETIWAT | AIR POLLUTION CONTROL PERMIT | EQUIPMENT INSTALLATION | CLOSED | | 2002-10-28 | 2003-04-26 | QTY: 1.0 COMBUSTION EMISSION UNIT/BOILER/ PEERLESS/MODEL:211A5 S/ MAXIMUM OUTPUT:504,000 BTU | HISTORIC DEPT. OF ENVIRONMENT |
| DOEAIR106 | HORSEHEAD RESOURCE DEV. | AIR POLLUTION CONTROL PERMIT | EQUIPMENT INSTALLATION | CLOSED | | 1994-03-17 | 1994-09-13 | QTY: 1.0 SANDBLASTING, COMPOSITION OF ABRASIVE RECYCLABLE STEEL GRIT, COLLECTION METHOD IS DRY FOR TREATMENT/DISPOSAL. | HISTORIC DEPT. OF ENVIRONMENT |
| DOEAIR10826 | R BURGESS | AIR POLLUTION CONTROL PERMIT | EQUIPMENT INSTALLATION | CLOSED | | 2003-02-03 | 2003-08-02 | QTY: 1.0 PROCESS EQUIPMENT/PRINTING PRESS/ AB DICK/FLOOR DIMENSIONS:12'X10' | HISTORIC DEPT. OF ENVIRONMENT |
| DOEAIR11011 | JAE SIK KANG | AIR POLLUTION CONTROL PERMIT | EQUIPMENT INSTALLATION | CLOSED | | 2003-04-17 | 2003-10-14 | QTY: 1.0 DRY CLEANING MACHINE/DRY TO DRY/ ANNUAL USAGE:200 GAL/YR | HISTORIC DEPT. OF ENVIRONMENT |
| DOEAIR1121 | L.J. SHERIDAN & CO. | AIR POLLUTION CONTROL PERMIT | EQUIPMENT INSTALLATION | CLOSED | | 1995-02-14 | 1995-08-13 | QTY: 2.0 A.O. SMITH BT305 TWO NEW BOILERS. MIN.BTU 266,000 MAX.BTU 305,000 | HISTORIC DEPT. OF ENVIRONMENT |