Others titles
Chicago Storage Tank Database
Chicago Storage Tank Management
Keywords
Storage Tanks
Underground Storage Tanks
Aboveground Storage Tanks
Tank Asset Database
Public Health Data
Department of Health Data
CDPH Storage Tanks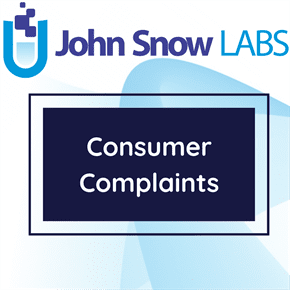 This dataset contains Aboveground Storage Tank (AST) and Underground Storage Tank (UST) information from the Chicago Department of Public Health's (CDPH) Tank Asset Database.
Log in to download
Complexity
Get The Data
For getting access to data download links please read and accept the end-user license agreement.
Your Data License
Research

Non-Commercial, Share-Alike, Attribution

Free Forever

Commercial

Commercial Use, Remix & Adapt, White Label Log in to download
Description
This dataset that contains the tank asset database contains tank information from CDPH, AST and UST permit applications as well as UST records imported from the historic Department of Environment (DOE) database. This dataset also includes AST records from the historic DOE and pre-1992 UST records from the Building Department. Other data sources are from the Department of Public Health and the Historic Department of Buildings.
About this Dataset
Data Info
| | |
| --- | --- |
| Date Created | 2015-02-04 |
| Last Modified | 2023-10-18 |
| Version | 2023-10-18 |
| Update Frequency | Quarterly |
| Temporal Coverage | N/A |
| Spatial Coverage | Chicago United States |
| Source | John Snow Labs; Data City of Chicago; |
| Source License URL | |
| Source License Requirements | N/A |
| Source Citation | N/A |
| Keywords | Storage Tanks, Underground Storage Tanks, Aboveground Storage Tanks, Tank Asset Database, Public Health Data, Department of Health Data |
| Other Titles | Chicago Storage Tank Database, Chicago Storage Tank Management |
Data Fields
| Name | Description | Type | Constraints |
| --- | --- | --- | --- |
| Address | Shows the Address of the location | string | - |
| Latitude | Latitude location of the address | number | - |
| Longitude | Longitude location of the address | number | - |
| Tank_Type | Specifies if the asset is an Underground Storage Tank or an Aboveground Storage Tank. | string | - |
| Facility_ID | This is the unique identifier of the facility. A UST Facility ID that is seven digits long and begins with the number '2' is a Facility ID assigned by the Office of the State Fire Marshall (OSFM). All other IDs were assigned by the DOE or CDPH based on the facility address. | string | - |
| Owner | The owner of record for the tank. For State-regulated USTs, this is the owner registered with the OSFM | string | - |
| Facility_Name | This is the name given to the facility. This is usually the company/owner name, building name or address. | string | - |
| Tank_ID | This is a numeric ID that uniquely identifies a particular tank at the facility. | string | - |
| Tank_Material | Specifies the type of material the tank is made of. | string | - |
| Tank_Construction | Specifies the type of construction in the tank. | string | - |
| Tank_Product | Specifies the type of product stored in the tank. | string | - |
| Tank_Capacity | This is the storage volume of the tank in gallons. | string | - |
| Installation_Date | The date the tank was installed at the facility if known. For some records, this information is in the COMMENTS column. | date | - |
| Removal_Date | The date the tank was removed from the facility if known. For some records, this information is in the COMMENTS column. | date | - |
| Last_Used_Date | The date the tank was last in service if known. For some records, this information is in the COMMENTS column. | date | - |
| Comments | Contains additional information on the tank that may include supplemental location information; field observations; removal, abandonment, or last used dates; permitting notes; and other miscellaneous information. | string | - |
| Data_Source | The city department that collected the data. | string | - |
Data Preview
| | | | | | | | | | | | | | | | | |
| --- | --- | --- | --- | --- | --- | --- | --- | --- | --- | --- | --- | --- | --- | --- | --- | --- |
| Address | Latitude | Longitude | Tank Type | Facility ID | Owner | Facility Name | Tank ID | Tank Material | Tank Construction | Tank Product | Tank Capacity | Installation Date | Removal Date | Last Used Date | Comments | Data Source |
| 100 W 47TH ST | 41.80930678 | -87.62820949 | UNDERGROUND STORAGE TANK | 100W47T1960-12-13 | | CHICAGO HOUSING AUTHORITY | | | | | | 1960-12-13 | | | WORK BY: G. NEWBERG; INSTALL 12-30K FUEL OIL, FINAL 7/19/63 | HISTORIC DEPT. OF BUILDINGS |
| 10000 W OHARE ST | 41.97620114 | -87.90530913 | UNDERGROUND STORAGE TANK | 126OHAR | See Environmental Permit Dataset | 126TH AIR REFUELING WING BLDG 70,24 | XXXX | | | WASTE OIL | 300.0 | | | | AIR WING W O'HARE STREET, REMOVED 3/17/94 | DEPT. OF PUBLIC HEALTH |
| 10000 W OHARE ST | 41.97620114 | -87.90530913 | UNDERGROUND STORAGE TANK | 2007484 | See Environmental Permit Dataset | ORD FUELING SYS/CONTROL ROOM BLD 79 | 212 | STEEL STI- | SINGLE | WATER/JET- | 5000.0 | 1986-06-01 | | | NWFUELING W O'HARE STREET, EXEMPT, Historic data from former Dept. of Environment [ Pipe Material: Steel; Associated Permit Numbers: 108760 108760; ] | DEPT. OF PUBLIC HEALTH |
| 10000 W OHARE ST | 41.97620114 | -87.90530913 | UNDERGROUND STORAGE TANK | 2007518 | See Environmental Permit Dataset | AMERICAN AIRLINES (HANGAR 2 O''HARE | 1 | | | GASOLINE | 10000.0 | | | | | DEPT. OF PUBLIC HEALTH |
| 10000 W OHARE ST | 41.97620114 | -87.90530913 | UNDERGROUND STORAGE TANK | 2007521 | See Environmental Permit Dataset | AVIS RENT A CAR-O'HARE | 8 | | | OTHER | 1000.0 | | | | 10000 BESSIE COLEMAN DR, REMOVED 03/31/92, Historic data from former Dept. of Environment [ Tank Leak Protection: Automatic Tank Gauging; Tank Spill Prevention: Spill Containment Manhole; Tank Corrosion Protection: FRP; Tank Overfill Protection: Drop Tube Valve; Piping Type: Pressurized Piping; Piping Corrosion Protection: FRP; Piping Wall: Double; Pipe Material: FRP; ] | DEPT. OF PUBLIC HEALTH |
| 10000 W OHARE ST | 41.97620114 | -87.90530913 | UNDERGROUND STORAGE TANK | 2010245 | See Environmental Permit Dataset | CONTINENTAL AIRLINES | 14-Jan | | | | 0.0 | | | | | DEPT. OF PUBLIC HEALTH |
| 10000 W OHARE ST | 41.97620114 | -87.90530913 | UNDERGROUND STORAGE TANK | 2018848 | See Environmental Permit Dataset | CITY OF CHICAGO/O'HARE NURSERY | 1 | | | GASOLINE | 1000.0 | | | | 10000 W O'HARE STREET, REMOVED 09/05/00, Historic data from former Dept. of Environment [ Associated Permit Numbers: 105763 105763; ] | DEPT. OF PUBLIC HEALTH |
| 10000 W OHARE ST | 41.97620114 | -87.90530913 | UNDERGROUND STORAGE TANK | 2019935 | See Environmental Permit Dataset | DELTA AIR LINES CARGO SERVICE | 8 | | | GLYCOL | 12000.0 | | | | | DEPT. OF PUBLIC HEALTH |
| 10000 W OHARE ST | 41.97620114 | -87.90530913 | UNDERGROUND STORAGE TANK | 2042528 | See Environmental Permit Dataset | FORMER DELTA / N/W HANGAR BLDG. 751 | 2 | FRP | DOUBLE | DIESEL | 1000.0 | | | 2008-02-06 | N/W BL751 W O'HARE STREET, REMOVED 06/03/2011, Historic data from former Dept. of Environment [ Associated Permit Numbers: 110405 110405; ] | DEPT. OF PUBLIC HEALTH |
| 10000 W OHARE ST | 41.97620114 | -87.90530913 | UNDERGROUND STORAGE TANK | 2042574 | See Environmental Permit Dataset | BESSIE COLEMAN LIFT/BLDG 903 | 45 | FRP | DOUBLE | DIESEL-BES | 1000.0 | 1993-02-16 | | | NAV AIDS W O'HARE STREET, IN COMPLIANCE | DEPT. OF PUBLIC HEALTH |