Others titles
Chicago Energy Efficiency Covered Building
Chicago Energy Benchmarking Ordinance
Keywords
Energy Savings Data
Chicago Energy Rating System
Energy Benchmarking
Energy Benchmarking Covered Building
Energy Savings
Chicago Covered Building
Energy Benchmarking Compliance
Building Energy
Covered Buildings
Chicago Energy Benchmarking
Chicago Covered Buildings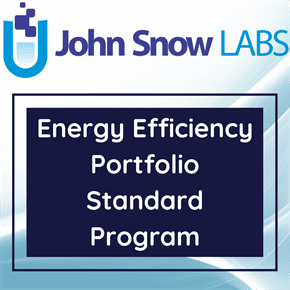 This dataset shows the full list of buildings required to comply with the Chicago Energy Benchmarking Ordinance. The list includes all commercial, institutional, and residential buildings larger than 50,000 square feet.
Log in to download
Complexity
Get The Data
For getting access to data download links please read and accept the end-user license agreement.
Your Data License
Research

Non-Commercial, Share-Alike, Attribution

Free Forever

Commercial

Commercial Use, Remix & Adapt, White Label Log in to download
Description
On November 21st, 2017, the Chicago City Council approved updates to the Chicago Energy Benchmarking Ordinance in order to improve the visibility and transparency of the reported information, while also making the information easier to understand. Properties in compliance with benchmarking reporting will receive between one and four stars on a four-star rating system, based on their 1-100 ENERGY STAR score. Properties with one, two, or three stars will be able to earn an additional star if they have improved by at least 10 points in the past two reporting years. Building owners will be required to post their rating in a prominent location, and to share the rating at the time of listing the property for lease or sale.
The information in this dataset is used by the building owners / managers or other building representatives to determine if the property needs to comply by the annual deadline of June 1st. This dataset can also be used to look up for property's unique 6-digit Chicago Energy Benchmarking ID, which is required for compliance.
The Energy Benchmarking Ordinance calls on existing municipal, commercial, and residential buildings larger than 50,000 square feet to track whole-building energy use, report to the City annually, and verify data accuracy every three years. The law, which phases in from 2014-2017, covers less than 1% of Chicago's buildings, which account for approximately 20% of total energy used by all buildings. Note that the ordinance authorizes the City to make individual building data readily-available to the public, beginning with the second year in which a building is covered. The Covered Buildings List is distinct from the publicly-shared energy use data, and does not include energy use or any other information reported in the benchmarking process.
About this Dataset
Data Info
| | |
| --- | --- |
| Date Created | 2016-03-10 |
| Last Modified | 2022-02-10 |
| Version | 2022-02-10 |
| Update Frequency | Irregular |
| Temporal Coverage | 2019-2022 |
| Spatial Coverage | Chicago |
| Source | John Snow Labs; Chicago Data Portal, City of Chicago Sustainability Program; |
| Source License URL | |
| Source License Requirements | N/A |
| Source Citation | N/A |
| Keywords | Energy Savings Data, Chicago Energy Rating System, Energy Benchmarking, Energy Benchmarking Covered Building, Energy Savings, Chicago Covered Building, Energy Benchmarking Compliance, Building Energy, Covered Buildings, Chicago Energy Benchmarking |
| Other Titles | Chicago Energy Efficiency Covered Building, Chicago Energy Benchmarking Ordinance |
Data Fields
| Name | Description | Type | Constraints |
| --- | --- | --- | --- |
| Building_ID | A 6-digit unique identifier assigned to each property covered by the Chicago Energy Benchmarking Ordinance for tracking and identification purposes. | integer | level : Nominal |
| Address | Property street address. | string | - |
| ZIP_Code | Property ZIP code. | integer | level : Nominal |
| Cohort_Sector | The primary space use type component of the compliance cohort. | string | - |
| Cohort_Size | The gross floor area component of the compliance cohort. | string | - |
| Verification_Year | Year of next required data verification. | date | - |
| Community_Area_Name | The Chicago community area where the property is located. | string | - |
| Community_Area_Number | Property community area number. | integer | level : Nominal |
| Ward_Number | Property ward number. | integer | level : Nominal |
| Latitude | Property latitude. | number | - |
| Longitude | Property longitude. | number | - |
Data Preview
| | | | | | | | | | | |
| --- | --- | --- | --- | --- | --- | --- | --- | --- | --- | --- |
| Building ID | Address | ZIP Code | Cohort Sector | Cohort Size | Verification Year | Community Area Name | Community Area Number | Ward Number | Latitude | Longitude |
| 251534 | 730 E 103rd St | 60628 | Municipal | 50,000 - 250,000 Sq Ft | 2022 | PULLMAN | 50 | 8 | 41.70781895 | -87.60526513 |
| 118700 | 4555 S Western Blvd | 60609 | Commercial | 50,000 - 250,000 Sq Ft | 2024 | NEW CITY | 61 | 12 | 41.810999 | -87.683897 |
| 100438 | 913 - 921 N Michigan Ave | 60611 | Residential | > 250,000 Sq Ft | 2024 | NEAR NORTH SIDE | 8 | 2 | 41.899795000000005 | -87.62410899999999 |
| 244791 | 450 E Waterside Dr | 60601 | Residential | > 250,000 Sq Ft | 2022 | LOOP | 32 | 42 | 41.88716277 | -87.61536682 |
| 251748 | 5600 S Rockwell St | 60629 | Municipal | 50,000 - 250,000 Sq Ft | 2024 | GAGE PARK | 63 | 15 | 41.791862 | -87.688913 |
| 175272 | 401 417 E OAKWOOD BLVD | 60653 | Residential | 50,000 - 250,000 Sq Ft | 2022 | GRAND BOULEVARD | 38 | 3 | 41.82021138 | -87.61246867 |
| 159560 | 1730 N Clark St | 60614 | Residential | > 250,000 Sq Ft | 2024 | LINCOLN PARK | 7 | 43 | 41.91378263 | -87.63384039 |
| 256424 | 10 W 31st Street | 60616 | Commercial | 50,000 - 250,000 Sq Ft | 2022 | DOUGLAS | 35 | 3 | 41.842325 | -87.62715344 |
| 241989 | 30 E ELM ST | 60611 | Residential | 50,000 - 250,000 Sq Ft | 2024 | NEAR NORTH SIDE | 8 | 2 | 41.90322796 | -87.62742084 |
| 175264 | 2753 W North Ave | 60647 | Commercial | 50,000 - 250,000 Sq Ft | 2024 | WEST TOWN | 24 | 26 | 41.90999631 | -87.69652744 |