Others titles
Connecticut Fire Administration
Firefighters in Connecticut
Keywords
Consumer Complaint Data
Connecticut Fire Complaints
Connecticut Emergency Services
Fire Department Identification
Fire Service Casualty Module
Connecticut Fire Involvement
National Fire Data Center
Connecticut Fire Department
Emergency Medical Services
Connecticut Fire Incidents Report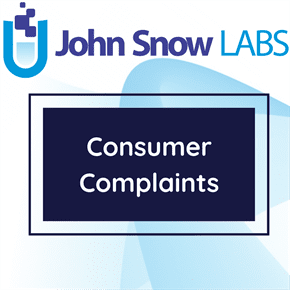 This dataset contains Connecticut Fire Department (CFD) Incidents as reported to the National Fire Department Incident Reporting System (NFIRS).
Log in to download
Complexity
Get The Data
The data in CSV format

DOWNLOAD

Metadata in Human Readable format (PDF)

DOWNLOAD

Metadata in Machine Readable format (JSON)

DOWNLOAD
Your Data License
Research

Non-Commercial, Share-Alike, Attribution

Free Forever

Commercial

Commercial Use, Remix & Adapt, White Label Buy Subscription
Description
Incidents reported by the Connecticut Fire Department (CFD) on the full range of their activities, from fire to emergency medical services (EMS) to equipment involved in the response.
After responding to an incident, fire department personnel complete one or more of the National Fire Incident Reporting System (NFIRS) "modules." The information in these modules describes the kind of incident responded to, where it occurred, the resources used to mitigate it, and how losses and other information designed specifically to understand the nature and causes of fire, hazardous material (HazMat), and emergency medical service (EMS) incidents. Information is also collected on the number of civilian or firefighter casualties and an estimate of property loss. The uniformity of definitions used in coding NFIRS fields makes aggregation of national data possible.
Each Incidence is assigned a 3 digit Incidence Type Code. The code describes the situation emergency personnel found when they arrived. Incidence Types are grouped into larger categories, called Series.
About this Dataset
Data Info
| | |
| --- | --- |
| Date Created | 2015-09-30 |
| Last Modified | 2019-04-19 |
| Version | 2019-04-19 |
| Update Frequency | Annual |
| Temporal Coverage | 2012 to 2016 |
| Spatial Coverage | Connecticut |
| Source | John Snow Labs; National Fire Incident Reporting System; |
| Source License URL | |
| Source License Requirements | N/A |
| Source Citation | N/A |
| Keywords | Consumer Complaint Data, Connecticut Fire Complaints, Connecticut Emergency Services, Fire Department Identification, Fire Service Casualty Module, Connecticut Fire Involvement, National Fire Data Center, Connecticut Fire Department, Emergency Medical Services |
| Other Titles | Connecticut Fire Administration, Firefighters in Connecticut |
Data Fields
| Name | Description | Type | Constraints |
| --- | --- | --- | --- |
| Reporting_Year | Year of reporting incident | date | - |
| Fire_Department_Header_Key | Each fire department has established a header record. This record is established only once in the system and then updated whenever there is a change in the department's information. | string | - |
| Fire_Department_Name | Name of the fire department | string | - |
| Incident_Date | Date when the alarm was received by the fire department | date | - |
| Incident_Number | The Incident Number is a sequential number and is numeric only; it is not an incident identification number. | integer | level : Nominal |
| Exposure_Number | Fire resulting from another fire outside that building, structure, or vehicle, or a fire that extends to an outside property from a building, structure, or vehicle. | integer | level : Ratio |
| Fire_Department_Station | Fire department stations in National Fire Department Incident Reporting System | string | - |
| Incident_Type_Code | Incident type Codes assigned to emergency | integer | level : Nominal |
| Incident_Type | This is the actual situation that emergency personnel found on the scene when they arrived. | string | - |
| Aid_Given_or_Received_Code | Aid given or received codes | string | - |
| Aid_Given_or_Received | Aid given or received, either automatically (i.e., prearranged) or mutually for a specific incident. | string | - |
| Number_of_Alarms | The actual number of alarms transmitted for the incident. | string | - |
| Alarm_Date_and_Time | Date and time of alarm on incident. | datetime | - |
| Arrival_Date_and_Time | Arrival date and time of the fire department. | datetime | - |
| Incident_Controlled_Date_and_Time | Date and time when the incident was controlled. | datetime | - |
| Last_Unit_Cleared_Date_and_Time | Date and Time when the last unit cleared the incident scene. | datetime | - |
| Fire_Department_Shift | Identifies the on-duty shift or platoon that responded to the incident. | string | - |
| Actions_Taken_1 | The duties performed at the incident scene by the responding fire department personnel. | string | - |
| Actions_Taken_2 | The duties performed at the incident scene by the responding fire department personnel. | string | - |
| Actions_Taken_3 | The duties performed at the incident scene by the responding fire department personnel. | string | - |
| Number_of_Suppression_Apparatus | Number of Suppression Apparatus present with the fire department. | integer | level : Ratio |
| Number_of_Suppression_Personnel | Number of Suppression personnel present with the fire department. | integer | level : Ratio |
| Number_of_EMS_Apparatus | Number of emergency medical services (EMS) Apparatus present with the fire department. | integer | level : Ratio |
| Number_of_EMS_Personnel | Number of emergency medical services (EMS) personnel with the fire department. | integer | level : Ratio |
| Number_of_Other_Apparatus | Number of other Apparatus present with fire department. | integer | level : Ratio |
| Number_of_Other_Personnel | Number of other personnel with the fire department. | integer | level : Ratio |
| Property_Value | Estimate value of the total property | number | - |
| Propery_Loss | Estimate loss of the total property. | number | - |
| Contents_Value | Estimate value of the total contents dollar loss. | number | - |
| Contents_Loss | Estimate loss of the total contents dollar loss. | number | - |
| Fire_Service_Deaths | Number of fire service deaths during clearance. | integer | level : Ratio |
| Fire_Service_Injuries | Number of fire service injuries during clearance. | integer | level : Ratio |
| Other_Fire_Deaths | Other fire service deaths during clearance. | integer | level : Ratio |
| Other_Fire_Injuries | Other fire service injuries during clearance. | integer | level : Ratio |
| Is_Detector_Alerted | Whether a detector alerted occupants (true = Detector alerted occupants, false = Detector did not alert them) | boolean | - |
| Hazardous_Materials_Released_Code | Hazardous material codes at the incident. | string | - |
| Hazardous_Materials_Released | The occurrence and nature of a hazardous material release at the incident. | string | - |
| Mixed_Use_Property_Codes | Mixed used property codes at the incident. | string | - |
| Mixed_Use_Property | If a property has two or more used then the property is used as mixed property. | string | - |
| Property_Use_Code | Property codes at the incident. | string | - |
| Property_Use | Property used at the incident. | string | - |
| Address | Street address of the incident area. | string | - |
| Apartment_Number | Apartment number of the property. | string | - |
| City | City where the incident occurred. | string | - |
| ZIP_Code | ZIP Code of the incident area. | string | - |
| Census_Tract | A census tract number is a six-digit number assigned by the U.S. Census Bureau that identifies an area of land within the United States. | integer | level : Nominal |
| Latitude | Latitude location of the incident place. | number | - |
| Longitude | Longitude location of the incident place. | number | - |
Data Preview
| | | | | | | | | | | | | | | | | | | | | | | | | | | | | | | | | | | | | | | | | | | | | | | | |
| --- | --- | --- | --- | --- | --- | --- | --- | --- | --- | --- | --- | --- | --- | --- | --- | --- | --- | --- | --- | --- | --- | --- | --- | --- | --- | --- | --- | --- | --- | --- | --- | --- | --- | --- | --- | --- | --- | --- | --- | --- | --- | --- | --- | --- | --- | --- | --- |
| Reporting Year | Fire Department Header Key | Fire Department Name | Incident Date | Incident Number | Exposure Number | Fire Department Station | Incident Type Code | Incident Type | Aid Given or Received Code | Aid Given or Received | Number of Alarms | Alarm Date and Time | Arrival Date and Time | Incident Controlled Date and Time | Last Unit Cleared Date and Time | Fire Department Shift | Actions Taken 1 | Actions Taken 2 | Actions Taken 3 | Number of Suppression Apparatus | Number of Suppression Personnel | Number of EMS Apparatus | Number of EMS Personnel | Number of Other Apparatus | Number of Other Personnel | Property Value | Propery Loss | Contents Value | Contents Loss | Fire Service Deaths | Fire Service Injuries | Other Fire Deaths | Other Fire Injuries | Is Detector Alerted | Hazardous Materials Released Code | Hazardous Materials Released | Mixed Use Property Codes | Mixed Use Property | Property Use Code | Property Use | Address | Apartment Number | City | ZIP Code | Census Tract | Latitude | Longitude |
| 2012 | CT05020 | CITY OF BRIDGEPORT FIRE DEPT | 2012-01-01 | 2 | | E6 | 150 | Outside rubbish fire, other. | N | No aid given or received. | | 2012-01-01T00:12:00 | 2012-01-01T00:20:00 | | 2012-01-01T00:28:00 | B | Information, investigation, and enforcement, other. | | | 1.0 | 4.0 | 1.0 | | | | | | | | 0 | | | | | | | | | 931 | Open land or field. Includes grasslands and brushlands. Excludes crops or areas under cultivation. | 68 SHERMAN PARK CIR | | Bridgeport | 6608 | | 41.181501 | -73.176185 |
| 2012 | CT06170 | NORTH BRANFORD VOLUNTEER FD | 2012-01-01 | 1 | | 1 | 142 | Brush or brush-and-grass mixture fire. Includes ground fuels lying on or immediately above the ground such as duff, roots, dead leaves, fine dead wood, and downed logs. | N | No aid given or received. | | 2012-01-01T00:23:00 | 2012-01-01T00:41:00 | | 2012-01-01T00:45:00 | | Extinguishment by fire service personnel. | | | | | | | 2.0 | 6.0 | | | | | 0 | | | | | | | | | 962 | Residential street, road, or residential driveway. | FEATHER LA | | NORTH BRANFORD | 6471 | | | |
| 2012 | CT06120 | MERIDEN FIRE DEPARTMENT | 2012-01-01 | 1 | | 1 | 463 | Vehicle accident, general cleanup. Includes incidents where FD is dispatched after the accident to clear away debris. Excludes extrication from vehicle (352) and flammable liquid spills (411 or 413). | N | No aid given or received. | 1.0 | 2012-01-01T00:33:00 | 2012-01-01T00:43:00 | | 2012-01-01T01:28:00 | | Investigate. Includes investigations done on arrival to determine the situation and post-incident investigations; and collecting incident information for incident reporting purposes. | | | | | | | 3.0 | 9.0 | | | | | 0 | | | | | N | No HazMat involved. | NN | Not mixed use. Incident property consists of a single use. | 961 | Highway or divided highway. Includes limited-access highways with few intersections or at grade crossings. | 5 INTERSTATE 691 E | | MERIDEN | 6451 | | | |
| 2012 | CT03120 | TOWN OF VERNON FIRE DEPT | 2012-01-01 | 1 | | 441 | 445 | Arcing, shorted electrical equipment. | N | No aid given or received. | | 2012-01-01T00:37:00 | 2012-01-01T00:45:00 | | 2012-01-01T01:00:00 | 2 | Investigate. Includes investigations done on arrival to determine the situation and post-incident investigations; and collecting incident information for incident reporting purposes. | | | 1.0 | 3.0 | 1.0 | | 5.0 | 13.0 | | | | | 0 | | | | | | | | | 429 | Multifamily dwelling. Includes apartments, condos, townhouses, rowhouses, tenements. | 85 OLD TOWN RD | | Vernon | 6066 | 530301.0 | 41.861654 | -72.479511 |
| 2012 | CT02180 | NEW BRITAIN FIRE DEPT | 2012-01-01 | 4 | | 4 | 150 | Outside rubbish fire, other. | N | No aid given or received. | | 2012-01-01T00:39:00 | 2012-01-01T00:45:00 | 2012-01-01T00:45:00 | 2012-01-01T00:49:00 | A | Extinguishment by fire service personnel. | | | 1.0 | 4.0 | 1.0 | | | | | | | | 0 | | | | | | | | | 965 | Vehicle parking area. Excludes parking garages (882). Includes paved non-residential driveways. | 322 SLATER RD | | New Britain | 6053 | | | |
| 2012 | CT02040 | BRISTOL FIRE DEPARTMENT | 2012-01-01 | 1 | | 1 | 463 | Vehicle accident, general cleanup. Includes incidents where FD is dispatched after the accident to clear away debris. Excludes extrication from vehicle (352) and flammable liquid spills (411 or 413). | N | No aid given or received. | | 2012-01-01T00:44:00 | 2012-01-01T00:45:00 | | 2012-01-01T16:09:00 | 3 | Rescue, remove from harm. Excludes vehicle extrication (23). | Remove hazard. Includes neutralizing a hazardous condition. | | 5.0 | 12.0 | 5.0 | | | | | | | | 0 | | | | | | | | | 962 | Residential street, road, or residential driveway. | JUDD ST | | BRISTOL | 6010 | 410100.0 | | |
| 2012 | CT05080 | GEORGETOWN FIRE DISTRICT | 2012-01-01 | 1 | | 1 | 410 | Combustible and flammable gas or liquid spills or leaks, other. | N | No aid given or received. | 1.0 | 2012-01-01T01:08:00 | 2012-01-01T01:14:00 | | 2012-01-01T01:25:00 | | Investigate. Includes investigations done on arrival to determine the situation and post-incident investigations; and collecting incident information for incident reporting purposes. | | | 1.0 | 2.0 | 1.0 | | | | | | | | 0 | | | | | | | | | 962 | Residential street, road, or residential driveway. | Route US 7 | | Redding | 6896 | | | |
| 2012 | CT04141 | N WINDHAM FIRE DEPARTMENT | 2012-01-01 | 337 | | 2 | 410 | Combustible and flammable gas or liquid spills or leaks, other. | N | No aid given or received. | | 2012-01-01T01:37:00 | 2012-01-01T01:43:00 | | 2012-01-01T01:51:00 | 3 | Hazardous condition, other. | | | | | | | 3.0 | 3.0 | | | | | 0 | | | | | | | | | 571 | Service station, gas station. Includes LP-gas stations with associated convenience stores and boat refueling stations. Excludes vehicle sales (579). | 292 Boston Post RD | | North Windham | 6256 | 8005.0 | | |
| 2012 | CT05160 | SHELTON FIRE DEPARTMENT | 2012-01-01 | 1 | | 3 | 463 | Vehicle accident, general cleanup. Includes incidents where FD is dispatched after the accident to clear away debris. Excludes extrication from vehicle (352) and flammable liquid spills (411 or 413). | N | No aid given or received. | 1.0 | 2012-01-01T01:55:00 | 2012-01-01T02:05:00 | 2012-01-01T02:09:00 | 2012-01-01T02:40:00 | | Standby. | | | | 9.0 | | | 1.0 | | | | | | 0 | | | | | | | | | 965 | Vehicle parking area. Excludes parking garages (882). Includes paved non-residential driveways. | 945 BRIDGEPORT AVE | | SHELTON | 6484 | | | |
| 2012 | CT02020 | SOUTH KENSINGTON | 2012-01-01 | 1 | | | 116 | Fuel burner/boiler, delayed ignition or malfunction, where flames cause no damage outside the fire box. | N | No aid given or received. | 1.0 | 2012-01-01T02:04:00 | 2012-01-01T02:09:00 | | 2012-01-01T03:40:00 | 3 | Hazardous materials detection, monitoring, sampling, and analysis using a variety of detection instruments including combustible gas indicators (CGIs) or explosimeter, oxygen monitors, colorimetric tubes, specific chemical monitors, and others. Results from these devices must be analyzed to provide information about the hazardous nature of the material or environment. | Ventilate. Includes nonhazardous odor removal and removal of smoke from nonhazardous materials-related fires. | | 6.0 | 12.0 | 6.0 | | 5.0 | 24.0 | | | | | 0 | | | | True | | | | | 449 | Hotel/Motel, commercial. | 697 BERLIN | | BERLIN | 6037 | | | |