Others titles
Death Causes Due to Health Diseases
Public Health Emergencies
Keywords
COVID-19
COVID Public Data
Death Due to COVID
Viral Disease
Hospital Encounters
Ventilator Use
Respiratory Illness
COVID-19 Death Data
Excess Deaths Associated with COVID-19
COVID-19 Case Surveillance Public Use Data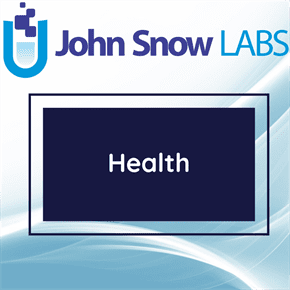 This dataset shows the COVID-19 case surveillancepPublic use data with geography. This dataset has been prepared by the CDC Case Surveillance Task Force.
Log in to download
Complexity
Get The Data
For getting access to data download links please read and accept the end-user license agreement.
Your Data License
Research

Non-Commercial, Share-Alike, Attribution

Free Forever

Commercial

Commercial Use, Remix & Adapt, White Label Log in to download
Description
The COVID-19 case surveillance database includes patient-level data reported by U.S. states and autonomous reporting entities, including New York City and the District of Columbia (D.C.), as well as U.S. territories and affiliates. On April 5, 2020, COVID-19 was added to the Nationally Notifiable Condition List and classified as "immediately notifiable, urgent (within 24 hours)" by a Council of State and Territorial Epidemiologists (CSTE) Interim Position Statement.
CSTE updated the position statement on August 5, 2020 to clarify the interpretation of antigen detection tests and serologic test results within the case classification. The statement also recommended that all states and territories enact laws to make COVID-19 reportable in their jurisdiction, and that jurisdictions conducting surveillance should submit case notifications to CDC. COVID-19 case surveillance data collected by jurisdictions are shared voluntarily with CDC.
COVID-19 case surveillance data are dynamic; case reports can be modified at any time by the jurisdictions sharing COVID-19 data with CDC. CDC may update prior cases based on any updated information from jurisdictions. For instance, health departments provide updated data to CDC as new information is gathered about previously reported cases.
About this Dataset
Data Info
| | |
| --- | --- |
| Date Created | 2021-02-03 |
| Last Modified | 2021-06-08 |
| Version | 2021-06-08 |
| Update Frequency | Biweekly |
| Temporal Coverage | 2020-2021 |
| Spatial Coverage | United States |
| Source | John Snow Labs; CDC Case Surveillance Task Force; |
| Source License URL | |
| Source License Requirements | N/A |
| Source Citation | N/A |
| Keywords | COVID-19, COVID Public Data, Death Due to COVID, Viral Disease, Hospital Encounters, Ventilator Use, Respiratory Illness, COVID-19 Death Data, Excess Deaths Associated with COVID-19 |
| Other Titles | Death Causes Due to Health Diseases, Public Health Emergencies |
Data Fields
| Name | Description | Type | Constraints |
| --- | --- | --- | --- |
| Case_Date_Received_by_CDC | The earlier of month the Clinical Date (date related to the illness or specimen collection) or the Date Received by CDC | date | - |
| State_of_Residence | State of residence | string | - |
| State_FIPS_Code | State FIPS code | integer | level : Nominal |
| County | County of residence | string | - |
| County_FIPS_Code | County FIPS code | integer | level : Nominal |
| Age_Group | Age group [0 - 17 years; 18 - 49 years; 50 - 64 years; 65 + years; Unknown; Missing] | string | - |
| Gender | Sex [Female; Male; Other; Unknown; Missing] | string | - |
| Race | Race [American Indian/Alaska Native; Asian; Black; Multiple/Other; Native Hawaiian/Other Pacific Islander; White; Unknown; Missing] | string | - |
| Ethnicity | Ethnicity [Hispanic; Non-Hispanic; Unknown; Missing;] | string | - |
| Case_Positive_Specimen_Interval | Weeks between earliest date and date of first positive specimen collection | integer | level : Nominal |
| Case_Onset_Interval | Weeks between earliest date and date of symptom onset. | integer | level : Nominal |
| Process_Identification | Under what process was the case first identified? [Clinical evaluation; Routine surveillance; Contact tracing of case patient; Multiple; Other; Unknown; Missing] | string | - |
| Is_Illness_Exposure | In the 14 days prior to illness onset, did the patient have any of the following known exposures: domestic travel, international travel, cruise ship or vessel travel as a passenger or crew member, workplace, airport/airplane, adult congregate living facility (nursing, assisted living, or long-term care facility), school/university/childcare center, correctional facility, community event/mass gathering, animal with confirmed or suspected COVID-19, other exposure, contact with a known COVID-19 case? | boolean | - |
| Current_Status | What is the current status of this person? [Laboratory-confirmed case, Probable case] | string | - |
| Symptom_Status | What is the symptom status of this person? [Asymptomatic, Symptomatic, Unknown, Missing] | string | - |
| Is_Patient_Hospitaized | Was the patient hospitalized? | boolean | - |
| Is_Admitted_In_ICU | Was the patient admitted to an intensive care unit (ICU) | boolean | - |
| Is_Die_of_Illness | Did the patient die as a result of this illness? | boolean | - |
| Is_Medical_Condition_or_Behavior | Did the patient have one or more of the underlying medical conditions and risk behaviors | boolean | - |
Data Preview
| | | | | | | | | | | | | | | | | | | |
| --- | --- | --- | --- | --- | --- | --- | --- | --- | --- | --- | --- | --- | --- | --- | --- | --- | --- | --- |
| Case Date Received by CDC | State of Residence | State FIPS Code | County | County FIPS Code | Age Group | Gender | Race | Ethnicity | Case Positive Specimen Interval | Case Onset Interval | Process Identification | Is Illness Exposure | Current Status | Symptom Status | Is Patient Hospitaized | Is Admitted In ICU | Is Die of Illness | Is Medical Condition or Behavior |
| 2020-08-20 | MT | 30 | RAVALLI | 30081 | 18 to 49 years | | | | | 0.0 | Missing | | Laboratory-confirmed case | Symptomatic | False | | False | |
| 2020-08-20 | NE | 31 | ADAMS | 31001 | 50 to 64 years | | | | | | Missing | | Laboratory-confirmed case | Missing | | | | |
| 2021-03-20 | MI | 26 | BAY | 26017 | 0 - 17 years | Female | | | | 0.0 | Missing | | Laboratory-confirmed case | Symptomatic | False | | | |
| 2020-08-20 | OH | 39 | COLUMBIA | 39029 | 0 - 17 years | Female | | | | 0.0 | Multiple | True | Laboratory-confirmed case | Symptomatic | False | False | | |
| 2021-01-20 | WA | 53 | GRAYS HARBOR | 53027 | 0 - 17 years | Female | | | 0.0 | 0.0 | Missing | | Laboratory-confirmed case | Symptomatic | False | | | |
| 2021-01-20 | NY | 36 | SCHOHARIE | 36095 | 0 - 17 years | Female | | | 0.0 | | Missing | | Laboratory-confirmed case | Missing | | | False | |
| 2020-11-20 | PA | 42 | UNION | 42119 | 0 - 17 years | Female | | | | 0.0 | Missing | | Probable Case | Symptomatic | False | | False | |
| 2020-12-20 | IA | 19 | WAPELLO | 19179 | 0 - 17 years | Female | | | | | Missing | | Probable Case | Missing | | | | |
| 2020-04-20 | FL | 12 | BRADFORD | 12007 | 18 to 49 years | Female | | | | 0.0 | Missing | | Laboratory-confirmed case | Symptomatic | False | | | |
| 2021-01-20 | RI | 44 | BRISTOL | 44001 | 18 to 49 years | Female | | | | | Missing | | Laboratory-confirmed case | Missing | | | | |