Others titles
Chicago Public School Progress Report 2013-2014
Elementary School Reports
Keywords
School Progress Report Card
School Report Card
Progress Report Card
School Results
Elementary School
CPS Elementary School Progress Report Card 2013-2014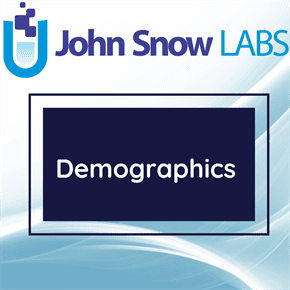 This dataset shows the 2013 School Progress Report Card data elements for each CPS (Chicago Public Schools) elementary school.
Log in to download
Complexity
Get The Data
For getting access to data download links please read and accept the end-user license agreement.
Your Data License
Research

Non-Commercial, Share-Alike, Attribution

Free Forever

Commercial

Commercial Use, Remix & Adapt, White Label Log in to download
Description
The dataset shows the report from what 'level' the school is ranked to how students perform – by grade level – in critical subjects like math and reading. The City of Chicago makes no claims as to the content, accuracy, timeliness, or completeness of any of the data provided. And the data provided by the City of Chicago is subject to change at any time.
About this Dataset
Data Info
| | |
| --- | --- |
| Date Created | 2013-11-22 |
| Last Modified | 2020-05-15 |
| Version | 2020-05-15 |
| Update Frequency | Irregular |
| Temporal Coverage | 2013-2014 |
| Spatial Coverage | United States |
| Source | John Snow Labs; Data City of Chicago; |
| Source License URL | |
| Source License Requirements | N/A |
| Source Citation | N/A |
| Keywords | School Progress Report Card, School Report Card, Progress Report Card, School Results, Elementary School |
| Other Titles | Chicago Public School Progress Report 2013-2014, Elementary School Reports |
Data Fields
| Name | Description | Type | Constraints |
| --- | --- | --- | --- |
| School_ID | A unique identification number for database record for saving school progress report school wise. | string | - |
| School_Name | Name of School | string | - |
| Street_Address | School Street Address | string | - |
| ZIP_Code | School ZIP Code | integer | level : Nominal |
| Phone_Number | School Contact Phone Number | string | - |
| Website | School Website Link | string | - |
| Blue_Ribbon_Award | School win a U.S. Department of Education Blue Ribbon in Year | date | - |
| CPS_Performance_Policy_Level | Chicago Public School Policy Level | string | - |
| CPS_Performance_Policy_Status | Chicago Public School Policy Status | string | - |
| Probation_Length | The number of years a school has been placed on probation. The value is only present if "CPS Performance Policy Status" is listed as "ON PROBATION". | integer | level : Nominal |
| My_School_Overall_Rating | The Overall Rating on the school progress report is based on the school's rating under the 2012-2013 Performance, Remediation and Probation Policy. Level 1 is highest. | string | - |
| Student_Response_Rate | Rate of Students Response | number | level : Ratio |
| Teacher_Response_Rate | Rate of Teacher Response | number | level : Ratio |
| Involved_Family | Does the school partner with families and communities | string | - |
| Supportive_Environment | Is the school safe and supportive with high expectations | string | - |
| Ambitious_Instruction | Is instruction focused, challenging, and engaging | string | - |
| Effective_Leaders | Does leadership focus on results and school improvement | string | - |
| Collaborative_Teachers | Do teachers work well together and strive for excellence | string | - |
| Safe | Do students feel safe and does the school support positive behavior | string | - |
| School_Community | School Community | string | - |
| Parent_Teacher_Partnership | Parent Teacher Partnership | string | - |
| Quality_of_Facilities | Facilities Quality | string | - |
| Healthy_Schools_Certification | School Healthy Certification | string | - |
| Creative_Schools_Certification | School Creative Certification | string | - |
| NWEA_Reading_Growth_Percentile_All_Grades | Northwest Evaluation Association Percentage Reading Growth for All Grades | integer | level : Ratio |
| NWEA_Reading_Growth_Percentile_Grade_3 | Northwest Evaluation Association Percentage Reading Growth for Grades 3 | integer | level : Ratio |
| NWEA_Reading_Growth_Percentile_Grade_4 | Northwest Evaluation Association Percentage Reading Growth for Grades 4 | integer | level : Ratio |
| NWEA_Reading_Growth_Percentile_Grade_5 | Northwest Evaluation Association Percentage Reading Growth for Grades 5 | integer | level : Ratio |
| NWEA_Reading_Growth_Percentile_Grade_6 | Northwest Evaluation Association Percentage Reading Growth for Grades 6 | integer | level : Ratio |
| NWEA_Reading_Growth_Percentile_Grade_7 | Northwest Evaluation Association Percentage Reading Growth for Grades 7 | integer | level : Ratio |
| NWEA_Reading_Growth_Percentile_Grade_8 | Northwest Evaluation Association Percentage Reading Growth for Grades 8 | integer | level : Ratio |
| NWEA_Math_Growth_Percentile_All_Grades | Northwest Evaluation Association Percentage Math Growth for All Grades | integer | level : Ratio |
| NWEA_Math_Growth_Percentile_Grade_3 | Northwest Evaluation Association Percentage Math Growth for Grades 3 | integer | level : Ratio |
| NWEA_Math_Growth_Percentile_Grade_4 | Northwest Evaluation Association Percentage Math Growth for Grades 4 | integer | level : Ratio |
| NWEA_Math_Growth_Percentile_Grade_5 | Northwest Evaluation Association Percentage Math Growth for Grades 5 | integer | level : Ratio |
| NWEA_Math_Growth_Percentile_Grade_6 | Northwest Evaluation Association Percentage Math Growth for Grades 6 | integer | level : Ratio |
| NWEA_Math_Growth_Percentile_Grade_7 | Northwest Evaluation Association Percentage Math Growth for Grades 7 | integer | level : Ratio |
| NWEA_Math_Growth_Percentile_Grade_8 | Northwest Evaluation Association Percentage Math Growth for Grades 8 | integer | level : Ratio |
| NWEA_Reading_Attainment_Percentile_All_Grades | Northwest Evaluation Association Attainment Growth for All Grades | integer | level : Ratio |
| NWEA_Reading_Attainment_Percentile_Grade_2 | Northwest Evaluation Association Attainment Growth for Grades 3 | integer | level : Ratio |
| NWEA_Reading_Attainment_Percentile_Grade_3 | Northwest Evaluation Association Attainment Growth for Grades 4 | integer | level : Ratio |
| NWEA_Reading_Attainment_Percentile_Grade_4 | Northwest Evaluation Association Attainment Growth for Grades 4 | integer | level : Ratio |
| NWEA_Reading_Attainment_Percentile_Grade_5 | Northwest Evaluation Association Attainment Growth for Grades 5 | integer | level : Ratio |
| NWEA_Reading_Attainment_Percentile_Grade_6 | Northwest Evaluation Association Attainment Growth for Grades 6 | integer | level : Ratio |
| NWEA_Reading_Attainment_Percentile_Grade_7 | Northwest Evaluation Association Attainment Growth for Grades 7 | integer | level : Ratio |
| NWEA_Reading_Attainment_Percentile_Grade_8 | Northwest Evaluation Association Attainment Growth for Grades 8 | integer | level : Ratio |
| NWEA_Math_Attainment_Percentile_All_Grades | Northwest Evaluation Association Math Attainment Growth for All Grades | integer | level : Ratio |
| NWEA_Math_Attainment_Percentile_Grade_2 | Northwest Evaluation Association Math Attainment Growth for Grades 2 | integer | level : Ratio |
| NWEA_Math_Attainment_Percentile_Grade_3 | Northwest Evaluation Association Math Attainment Growth for Grades 3 | integer | level : Ratio |
| NWEA_Math_Attainment_Percentile_Grade_4 | Northwest Evaluation Association Math Attainment Growth for Grades 4 | integer | level : Ratio |
| NWEA_Math_Attainment_Percentile_Grade_5 | Northwest Evaluation Association Math Attainment Growth for Grades 5 | integer | level : Ratio |
| NWEA_Math_Attainment_Percentile_Grade_6 | Northwest Evaluation Association Math Attainment Growth for Grades 6 | integer | level : Ratio |
| NWEA_Math_Attainment_Percentile_Grade_7 | Northwest Evaluation Association Math Attainment Growth for Grades 7 | integer | level : Ratio |
| NWEA_Math_Attainment_Percentile_Grade_8 | Northwest Evaluation Association Math Attainment Growth for Grades 8 | integer | level : Ratio |
| Suspensions_Per_100_Students_2013 | Students suspension in year 2013 per 100 records | number | level : Ratio |
| Suspensions_Per_100_Students_2012 | Students suspension in year 2012 per 100 records | number | level : Ratio |
| Percentage_Misconducts_Resulting_in_Suspension_2013 | Percentage Misconducts Resulting in Suspension Year 2013 | number | level : Ratio |
| Percentage_Misconducts_Resulting_in_Suspension_2012 | Percentage Misconducts Resulting in Suspension Year 2012 | number | level : Ratio |
| Average_Length_of_Suspensions_2013 | Average Length of Suspensions Year 2013 | number | level : Ratio |
| Average_Length_of_Suspension_2012 | Average Length of Suspensions Year 2013 | number | level : Ratio |
| Student_Attendance_Percentage_2013 | Percentage of Students Attendance in Year 2013 | number | level : Ratio |
| Student_Attendance_Percentage_2012 | Percentage of Students Attendance in Year 2012 | number | level : Ratio |
| Teacher_Attendance_Percentage_2013 | Percentage of Teacher Attendance in Year 2013 | number | level : Ratio |
| Teacher_Attendance_Percentage_2012 | Percentage of Teacher Attendance in Year 2012 | number | level : Ratio |
| Grade_3_to_8_On_Track_Percentage_2013 | Percentage of On Track Grade from 3 to 8 | number | level : Ratio |
| One_Year_Drop_Out_Rate_Percentage_2013 | Drop Out Percentage in 2013 | number | level : Ratio |
| X_Coordinate | X Coordiante of School | number | level : Ratio |
| Y_Coordinate | Y Coordiante of School | number | level : Ratio |
| Longitude | School Latitude Location | number | - |
| Latitude | School Latitude Location | number | - |
Data Preview
| | | | | | | | | | | | | | | | | | | | | | | | | | | | | | | | | | | | | | | | | | | | | | | | | | | | | | | | | | | | | | | | | | | | | | |
| --- | --- | --- | --- | --- | --- | --- | --- | --- | --- | --- | --- | --- | --- | --- | --- | --- | --- | --- | --- | --- | --- | --- | --- | --- | --- | --- | --- | --- | --- | --- | --- | --- | --- | --- | --- | --- | --- | --- | --- | --- | --- | --- | --- | --- | --- | --- | --- | --- | --- | --- | --- | --- | --- | --- | --- | --- | --- | --- | --- | --- | --- | --- | --- | --- | --- | --- | --- | --- | --- |
| School ID | School Name | Street Address | ZIP Code | Phone Number | Website | Blue Ribbon Award | CPS Performance Policy Level | CPS Performance Policy Status | Probation Length | My School Overall Rating | Student Response Rate | Teacher Response Rate | Involved Family | Supportive Environment | Ambitious Instruction | Effective Leaders | Collaborative Teachers | Safe | School Community | Parent Teacher Partnership | Quality of Facilities | Healthy Schools Certification | Creative Schools Certification | NWEA Reading Growth Percentile All Grades | NWEA Reading Growth Percentile Grade 3 | NWEA Reading Growth Percentile Grade 4 | NWEA Reading Growth Percentile Grade 5 | NWEA Reading Growth Percentile Grade 6 | NWEA Reading Growth Percentile Grade 7 | NWEA Reading Growth Percentile Grade 8 | NWEA Math Growth Percentile All Grades | NWEA Math Growth Percentile Grade 3 | NWEA Math Growth Percentile Grade 4 | NWEA Math Growth Percentile Grade 5 | NWEA Math Growth Percentile Grade 6 | NWEA Math Growth Percentile Grade 7 | NWEA Math Growth Percentile Grade 8 | NWEA Reading Attainment Percentile All Grades | NWEA Reading Attainment Percentile Grade 2 | NWEA Reading Attainment Percentile Grade 3 | NWEA Reading Attainment Percentile Grade 4 | NWEA Reading Attainment Percentile Grade 5 | NWEA Reading Attainment Percentile Grade 6 | NWEA Reading Attainment Percentile Grade 7 | NWEA Reading Attainment Percentile Grade 8 | NWEA Math Attainment Percentile All Grades | NWEA Math Attainment Percentile Grade 2 | NWEA Math Attainment Percentile Grade 3 | NWEA Math Attainment Percentile Grade 4 | NWEA Math Attainment Percentile Grade 5 | NWEA Math Attainment Percentile Grade 6 | NWEA Math Attainment Percentile Grade 7 | NWEA Math Attainment Percentile Grade 8 | Suspensions Per 100 Students 2013 | Suspensions Per 100 Students 2012 | Percentage Misconducts Resulting in Suspension 2013 | Percentage Misconducts Resulting in Suspension 2012 | Average Length of Suspensions 2013 | Average Length of Suspension 2012 | Student Attendance Percentage 2013 | Student Attendance Percentage 2012 | Teacher Attendance Percentage 2013 | Teacher Attendance Percentage 2012 | Grade 3 to 8 On Track Percentage 2013 | One Year Drop Out Rate Percentage 2013 | X Coordinate | Y Coordinate | Longitude | Latitude |
| 400161 | Chicago Charter Collegiate HS | 11816 S Indiana Ave | 60628 | | http://www.cps.edu | | NOT ENOUGH DATA | NOT APPLICABLE | | NOT ENOUGH DATA | | | NOT ENOUGH DATA | NOT ENOUGH DATA | NOT ENOUGH DATA | NOT ENOUGH DATA | NOT ENOUGH DATA | NOT ENOUGH DATA | | | | NOT CERTIFIED | INCOMPLETE DATA | | | | | | | | | | | | | | | | | | | | | | | | | | | | | | | | | | | | | | | | | | | 1179659.2 | 1826548.825 | -87.61800463 | 41.67932393 |
| 609977 | Woodlawn Community Elementary School | 6657 S Kimbark Ave | 60637 | (773) 535-0801 | http://www.cps.edu | | LEVEL 2 | NOT ON PROBATION | | WELL-ORGANIZED | 97.7 | 100.0 | STRONG | STRONG | VERY STRONG | STRONG | VERY STRONG | NEUTRAL | VERY STRONG | STRONG | NEUTRAL | NOT CERTIFIED | EMERGING | 39.0 | 88.0 | 13.0 | 48.0 | 30.0 | | | 1.0 | 22.0 | 3.0 | 2.0 | 27.0 | | | 39.0 | 30.0 | 63.0 | 25.0 | 39.0 | 41.0 | | | 12.0 | 14.0 | 19.0 | 9.0 | 9.0 | 18.0 | | | 26.7 | 19.7 | 63.7 | 88.5 | 2.0 | 1.6 | 92.1 | 94.0 | 93.4 | 92.7 | 60.6 | | 1185825.188 | 1860883.5790000001 | -87.59435584 | 41.77339962 |
| 400011 | Alain Locke Charter Elementary Academy | 3141 W Jackson Blvd | 60612 | (773) 265-7232 | http://www.alainlocke.org | | LEVEL 1 | NOT APPLICABLE | | NOT ENOUGH DATA | 0.9 | 0.0 | NOT ENOUGH DATA | NOT ENOUGH DATA | NOT ENOUGH DATA | NOT ENOUGH DATA | NOT ENOUGH DATA | NOT ENOUGH DATA | NOT ENOUGH DATA | NOT ENOUGH DATA | NOT ENOUGH DATA | NOT CERTIFIED | INCOMPLETE DATA | | | | | | | | | | | | | | | | | | | | | | | | | | | | | | | | | | | | | 94.4 | 94.4 | | | | | 1155301.655 | 1898475.132 | -87.70524106 | 41.87722085 |
| 400116 | The Montessori School of Englewood Charter | 6550 S Seeley Ave | 60636 | (773) 306-1759 | http://www.cps.edu | | NOT ENOUGH DATA | NOT APPLICABLE | | NOT ENOUGH DATA | 0.0 | 70.0 | NOT ENOUGH DATA | NOT ENOUGH DATA | NOT ENOUGH DATA | NOT ENOUGH DATA | NOT ENOUGH DATA | NOT ENOUGH DATA | VERY STRONG | VERY STRONG | STRONG | NOT CERTIFIED | INCOMPLETE DATA | | | | | | | | | | | | | | | | | | | | | | | 3.0 | 3.0 | | | | | | | | | | | | | 91.4 | | | | | | 1163788.5520000001 | 1860992.429 | -87.67513395 | 41.77418952 |
| 400084 | UNO Charter - Rufino Tamayo | 5135 S California Ave | 60632 | (773) 434-6355 | http://www.unocharterschools.org/cgi-bin/index.pl | | LEVEL 3 | NOT APPLICABLE | | PARTIALLY ORGANIZED | 93.8 | 77.8 | NEUTRAL | NEUTRAL | WEAK | NEUTRAL | WEAK | NEUTRAL | NOT ENOUGH DATA | NOT ENOUGH DATA | NOT ENOUGH DATA | NOT CERTIFIED | INCOMPLETE DATA | | | | | | | | | | | | | | | | | | | | | | | | | | | | | | | | | | | | | 97.3 | 97.0 | | | | | 1158620.3059999999 | 1870336.167 | -87.69382513 | 41.79993702 |
| 610024 | Lazaro Cardenas Elementary School | 2345 S Millard Ave | 60623 | (773) 534-1465 | http://www.cardenas.cps.k12.il.us | | LEVEL 1 | NOT ON PROBATION | | WELL-ORGANIZED | 0.0 | 91.4 | STRONG | NOT ENOUGH DATA | NOT ENOUGH DATA | STRONG | STRONG | NOT ENOUGH DATA | NEUTRAL | STRONG | NEUTRAL | HEALTHY SCHOOLS CERTIFIED | DEVELOPING | 94.0 | 94.0 | | | | | | 97.0 | 97.0 | | | | | | 72.0 | 67.0 | 75.0 | | | | | | 82.0 | 88.0 | 78.0 | | | | | | 0.6 | | 12.1 | | 2.0 | | 95.9 | 95.9 | 96.9 | 97.6 | 81.7 | | 1152451.967 | 1887990.6930000002 | -87.71598119 | 41.8485071 |
| 609910 | Laughlin Falconer Elementary School | 3020 N Lamon Ave | 60641 | (773) 534-3560 | http://www.cps.edu | | LEVEL 1 | NOT ON PROBATION | | PARTIALLY ORGANIZED | 93.2 | 59.2 | WEAK | NEUTRAL | NEUTRAL | NEUTRAL | NEUTRAL | NEUTRAL | NEUTRAL | STRONG | STRONG | NOT CERTIFIED | STRONG | 81.0 | 80.0 | 29.0 | 62.0 | 94.0 | | | 99.0 | 89.0 | 95.0 | 95.0 | 83.0 | | | 41.0 | 58.0 | 46.0 | 25.0 | 35.0 | 55.0 | | | 62.0 | 47.0 | 51.0 | 69.0 | 68.0 | 56.0 | | | 1.7 | 3.2 | 39.1 | 28.0 | 2.4 | 2.4 | 95.9 | 96.1 | 95.7 | 97.0 | 75.9 | | 1143139.285 | 1919727.764 | -87.74936705 | 41.93577597 |
| 610067 | Francis M McKay Elementary School | 6901 S Fairfield Ave | 60629 | (773) 535-9340 | http://www.mckay.cps.k12.il.us | | LEVEL 2 | NOT ON PROBATION | | WELL-ORGANIZED | 85.8 | 74.5 | NEUTRAL | NEUTRAL | STRONG | STRONG | STRONG | WEAK | NEUTRAL | STRONG | STRONG | NOT CERTIFIED | DEVELOPING | 76.0 | 24.0 | 94.0 | 61.0 | 85.0 | 71.0 | 16.0 | 65.0 | 33.0 | 44.0 | 97.0 | 60.0 | 44.0 | 49.0 | 3.0 | 1.0 | 1.0 | 15.0 | 2.0 | 9.0 | 5.0 | 5.0 | 8.0 | 0.0 | 2.0 | 6.0 | 27.0 | 11.0 | 15.0 | 28.0 | 24.4 | 25.6 | 66.3 | 71.4 | 2.4 | 3.3 | 96.4 | 96.0 | 93.9 | 95.9 | 58.0 | | 1159272.821 | 1858741.621 | -87.69174944 | 41.76810662 |
| 610171 | Arnold Mireles Elementary Academy | 9000 S Exchange Ave | 60617 | (773) 535-6360 | http://www.mireles.cps.k12.il.us | | LEVEL 2 | ON PROBATION | 7.0 | NOT YET ORGANIZED | 86.3 | 85.7 | WEAK | NEUTRAL | NEUTRAL | WEAK | WEAK | WEAK | NEUTRAL | NEUTRAL | NEUTRAL | NOT CERTIFIED | INCOMPLETE DATA | 0.0 | 7.0 | 9.0 | 1.0 | 18.0 | 57.0 | 5.0 | 98.0 | 5.0 | 70.0 | 98.0 | 96.0 | 97.0 | 95.0 | 2.0 | 0.0 | 1.0 | 2.0 | 1.0 | 5.0 | 15.0 | 11.0 | 15.0 | 0.0 | 1.0 | 14.0 | 34.0 | 30.0 | 33.0 | 32.0 | 16.9 | 5.4 | 83.0 | 65.3 | 2.7 | 3.7 | 91.8 | 93.1 | 94.8 | 95.2 | 56.0 | | 1197292.129 | 1845782.158 | -87.55282373 | 41.73168217 |
| 609807 | Lionel Hampton Fine & Performing Arts ES | 3434 W 77th St | 60652 | (773) 535-4030 | http://www.hampton.cps.k12.il.us | | LEVEL 3 | ON PROBATION | 1.0 | NOT YET ORGANIZED | 68.7 | 73.0 | WEAK | WEAK | NEUTRAL | WEAK | NEUTRAL | VERY WEAK | NOT ENOUGH DATA | NOT ENOUGH DATA | NOT ENOUGH DATA | PENDING CERTIFICATION | DEVELOPING | 10.0 | 21.0 | 60.0 | 11.0 | 35.0 | 31.0 | 11.0 | 24.0 | 62.0 | 28.0 | 18.0 | 20.0 | 70.0 | 21.0 | 11.0 | 40.0 | 5.0 | 25.0 | 5.0 | 28.0 | 14.0 | 6.0 | 6.0 | 17.0 | 7.0 | 10.0 | 6.0 | 8.0 | 7.0 | 6.0 | 21.6 | 20.4 | 21.4 | 21.3 | 1.9 | 1.7 | 94.1 | 95.4 | 95.0 | 96.5 | 72.2 | | 1154672.983 | 1853379.243 | -87.70875287 | 41.75348432 |