Others titles
Disposition Codes for Building Complaints
Building Complaints by DOB
Keywords
Building Codes
Consumer Complaint
Building Complaint Data
Department of Building Complaint
Code Enforcement
Code Compliance
Department of Buildings
Department of Building Complaints Received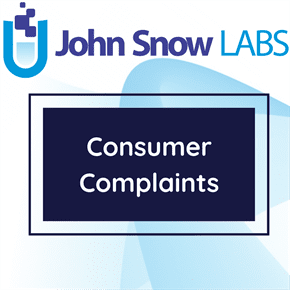 This dataset provides the list of complaints received and associated data provided by the department of building DOB. The report lists complaints received and acted upon by the DOB (Department of Building).
Log in to download
Complexity
Get The Data
The data in CSV format

DOWNLOAD

Metadata in Human Readable format (PDF)

DOWNLOAD

Metadata in Machine Readable format (JSON)

DOWNLOAD
Your Data License
Research

Non-Commercial, Share-Alike, Attribution

Free Forever

Commercial

Commercial Use, Remix & Adapt, White Label Buy Subscription
Description
The Department strives to ensure the safe and lawful use of approximately one million buildings and properties in New York City. Inspectors enforce the NYC Building Code and NYC Zoning Resolution to ensure the construction industry is protecting the public and property in the progress of work and that all work is being done in a Code compliant manner. Failure to operate within the guidelines set by the Code and Zoning Resolution could result in violations, monetary penalties, and/or criminal charges.
The NYC Construction Codes require owners to build and maintain their properties in a safe condition. Environmental Control Board (ECB) Inspectors issue Notices of Violation and Department of Buildings (DOB) Inspectors issue DOB Violations when property or construction doesn't comply with the Construction Codes, NYC Zoning Resolution, or other applicable laws and rules.
About this Dataset
Data Info
| | |
| --- | --- |
| Date Created | 2015-02-04 |
| Last Modified | 2020-09-16 |
| Version | 2020-09-16 |
| Update Frequency | Irregular |
| Temporal Coverage | N/A |
| Spatial Coverage | New York |
| Source | John Snow Labs; Data City of New York; |
| Source License URL | |
| Source License Requirements | N/A |
| Source Citation | N/A |
| Keywords | Building Codes, Consumer Complaint, Building Complaint Data, Department of Building Complaint, Code Enforcement, Code Compliance, Department of Buildings |
| Other Titles | Disposition Codes for Building Complaints, Building Complaints by DOB |
Data Fields
| Name | Description | Type | Constraints |
| --- | --- | --- | --- |
| Complaint_Number | A unique identification code for complaint | integer | level : Nominal |
| Is_Status | Status of Complaint (ACTIVE- True, Closed- False) | boolean | - |
| Date_Entered | Date Complaint was Entered | date | - |
| House_Number | House Number of Complaint | string | - |
| ZIP_Code | Zip code of complaint | integer | level : Nominal |
| House_Street | House Street of Complaint | string | - |
| BIN | Number assigned by City Planning to a specific building (Building Identification Number) | integer | level : Nominal |
| Community_Board | Community Board Number (3-digit identifier: Borough code = first position, last 2 = community board) | integer | level : Nominal |
| Special_District | Complaint in Special District (IBZ - Industrial Business Zones, SCD - Special Clinton District, HY - Hudson Yards, GC - Government Code) | string | - |
| Complaint_Category | DOB Complaint Category Codes | string | - |
| Unit | | string | - |
| Disposition_Date | Date Complaint was Dispositioned | date | - |
| Disposition_Code | Disposition Code of Complaint | string | - |
| Inspection_Date | Inspection Date of Complaint | string | - |
| DOB_Run_Date | Date when query is run and pushed to Open Data | date | - |
Data Preview
| | | | | | | | | | | | | | | |
| --- | --- | --- | --- | --- | --- | --- | --- | --- | --- | --- | --- | --- | --- | --- |
| Complaint Number | Is Status | Date Entered | House Number | ZIP Code | House Street | BIN | Community Board | Special District | Complaint Category | Unit | Disposition Date | Disposition Code | Inspection Date | DOB Run Date |
| 1207971 | False | 2007-10-29 | 188 | 10002 | LUDLOW STREET | 1087955 | 103 | | 67 | ELEVR | 2009-12-02 | I2 | 2009-10-30 | 2018-11-07 |
| 2193181 | False | 2013-12-17 | 573 | 10458 | EAST FORDHAM ROAD | 2016264 | 206 | | 4B | SEP | 2014-01-02 | I2 | 2013-12-24 | 2018-11-07 |
| 5008962 | False | 1992-02-27 | 390 | 10307 | SLEIGHT AVENUE | 5088083 | 503 | | 5 | ST.IS | 1992-03-05 | B1 | 1992-03-03 | 2018-11-07 |
| 4082214 | False | 1998-08-05 | 31-15 | 11354 | 137 STREET | 4100841 | 407 | | 45 | QNS. | 1998-12-08 | A9 | 1998-12-06 | 2018-11-07 |
| 4147910 | False | 2002-06-11 | 146-30 | 11434 | 175 STREET | 4285332 | 413 | | 29 | QNS. | 2002-08-13 | I2 | 2002-08-12 | 2018-11-07 |
| 3016207 | False | 1991-05-16 | 197 | 11205 | SKILLMAN STREET | 3055231 | 303 | | 29 | BKLYN | 1993-02-22 | I1 | 1993-01-28 | 2018-11-07 |
| 1265849 | False | 2009-09-21 | 429 | 10075 | EAST 77 STREET | 1072688 | 108 | | 73 | MAN. | 2009-10-06 | A8 | 2009-10-03 | 2018-11-07 |
| 1134167 | False | 2004-12-21 | 124 | 10023 | WEST 60 STREET | 1028827 | 107 | | 63 | ELEVR | 2005-01-10 | A1 | 2005-01-03 | 2018-11-07 |
| 2090420 | False | 2006-10-16 | 1043 | 10456 | TELLER AVENUE | 2002248 | 204 | | 67 | C & D | 2006-10-17 | I2 | 2006-10-16 | 2018-11-07 |
| 2110064 | False | 2008-02-12 | 2765 | 10467 | MATTHEWS AVENUE | 2053760 | 211 | | 59 | ELCTR | 2008-03-05 | A1 | 2008-03-01 | 2018-11-07 |