Others titles
Detroit Fire Department
DFD Complaints
Emergency Services in Detroit
Keywords
Detroit Fire Incidents
Incident Reports
Complaints Filed
Detroit Fire Protection
Detroit Emergency Services
Detroit Emergency Calls
Detroit Fire Activity
Detroit Emergency Medical Services
Detroit Medical Emergencies
Detroit Fire Incidents Report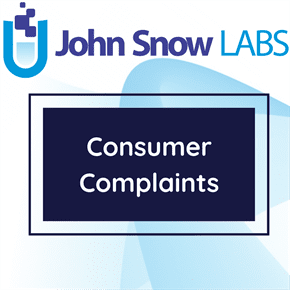 This dataset reflects all fire incidents reported to the Detroit Fire Department.
Log in to download
Complexity
Get The Data
For getting access to data download links please read and accept the end-user license agreement.
Your Data License
Research

Non-Commercial, Share-Alike, Attribution

Free Forever

Commercial

Commercial Use, Remix & Adapt, White Label Log in to download
Description
The Detroit Fire Department (DFD) provides fire protection and emergency medical services to the U.S. city of Detroit, Michigan.
The DFD operates 48 fire companies out of 34 fire stations located throughout the city, with a total sworn personnel complement of 830 firefighters in all ranks.
The DFD responds to approximately 165,000 emergency calls annually, with over 80% being medical emergencies and approximately 9,000 working structural fires. Determining the cause of a fire is difficult. The city's open data portal no longer reports fire causes, so the disposition code given by firefighters on the scene are used to determine the origin. Further investigation may result in the cause changing, but this information is not publicly available.
Note: This dataset is complete and accurate to the best ability of the fire department at the time it is submitted, but may be modified at a future date in the course of routine investigation and verification.
About this Dataset
Data Info
| | |
| --- | --- |
| Date Created | 2017-09-11 |
| Last Modified | 2022-05-26 |
| Version | 2022-05-26 |
| Update Frequency | Irregular |
| Temporal Coverage | 2015-2022 |
| Spatial Coverage | Detroit |
| Source | John Snow Labs; Detroit Fire Department; |
| Source License URL | |
| Source License Requirements | N/A |
| Source Citation | N/A |
| Keywords | Detroit Fire Incidents, Incident Reports, Complaints Filed, Detroit Fire Protection, Detroit Emergency Services, Detroit Emergency Calls, Detroit Fire Activity, Detroit Emergency Medical Services, Detroit Medical Emergencies |
| Other Titles | Detroit Fire Department, DFD Complaints, Emergency Services in Detroit |
Data Fields
| Name | Description | Type | Constraints |
| --- | --- | --- | --- |
| Is_Exposure | Fire that starts in one structure spreads to another, due to the intensity of the fire or the close proximity of structures to one another. It is called "exposure" or extension fires. | boolean | - |
| Address | Address where fire incident occurred | string | - |
| Incident_Number | A unique number assigned to the incident case | string | - |
| Incident_Description | Type of incident | string | - |
| Property_Use | Property used by citizen where fire incident occurred | string | - |
| Engine_Area | Apparatus designations, including C, E1, E2, E3, E4, L1, L2, S etc: These are short for battalion chief, first engine called, second engine, third engine, fourth engine, first ladder called, second ladder, and rescue squad. The standard response for a fire is to dispatch a battalion chief, two engine trucks, a ladder truck, and a rescue squad. | string | - |
| Call_Date_and_Time | Date of call when incident took place | string | - |
| Dispatch_Date_and_Time | Time when fire team was dispatched on incident place | string | - |
| Arrival_Date_and_Time | Time when fire team was arrived on incident place | string | - |
| Unit_Cleared_Date_and_Time | Time when fire team cleared incident place | string | - |
| Civilian_Injury | Number of civilian injured in incident area | number | level : Nominal |
| Civilian_Fatality | Number of civilian death in incident area | number | level : Nominal |
| Fire_Personnel_Injury | Number of fire personnel injured in incident area | number | level : Nominal |
| Fire_Personnel_Fatality | Number of fire personnel died in incident area | number | level : Nominal |
| Structure_Status | Status of the structure by the fire team | string | - |
| Latitude | Latitude Location of The Building | number | - |
| Longitude | Longitude Location of The Building | number | - |
Data Preview
| | | | | | | | | | | | | | | | | |
| --- | --- | --- | --- | --- | --- | --- | --- | --- | --- | --- | --- | --- | --- | --- | --- | --- |
| Is Exposure | Address | Incident Number | Incident Description | Property Use | Engine Area | Call Date and Time | Dispatch Date and Time | Arrival Date and Time | Unit Cleared Date and Time | Civilian Injury | Civilian Fatality | Fire Personnel Injury | Fire Personnel Fatality | Structure Status | Latitude | Longitude |
| False | 16888 RIVERVIEW ST | 18-0032836 | Fire, Other | 1 or 2 family dwelling | E54 | 2018/09/06 12:13:21+00 | 2018/09/06 12:19:19+00 | 2018/09/06 12:19:23+00 | 2018/09/06 12:19:26+00 | 0 | 1 | 0 | 0 | | 42.41313877 | -83.27444659999999 |
| False | 18469 GREENVIEW AVE | 19-0019239 | Fire, Other | 1 or 2 family dwelling | E59 | 2019/06/03 06:46:14+00 | 2019/06/03 06:48:19+00 | 2019/06/03 06:54:41+00 | 2019/06/03 09:46:22+00 | 0 | 1 | 1 | 0 | | 42.425465 | -83.22530898 |
| False | 2930 CODY ST | 20-0010724 | Fire, Other | 1 or 2 family dwelling | E56 | 2020/04/05 10:44:09+00 | 2020/04/05 10:46:02+00 | 2020/04/05 10:53:34+00 | 2020/04/05 11:07:51+00 | 1 | 0 | 0 | 0 | | 42.41042664 | -83.06643783 |
| False | 11076 NOTTINGHAM RD | 20-0003714 | Fire, Other | 1 or 2 family dwelling | E58 | 2020/02/01 19:43:20+00 | 2020/02/01 19:44:40+00 | 2020/02/01 19:48:13+00 | 2020/02/01 19:56:36+00 | 1 | 0 | 0 | 0 | | 42.42228023 | -82.94581906 |
| False | 18844 HULL ST | 20-0029880 | Fire, Other | 1 or 2 family dwelling | E44 | 2020/08/31 20:22:19+00 | 2020/08/31 20:23:30+00 | 2020/08/31 20:23:38+00 | 2020/08/31 20:23:57+00 | 1 | 0 | 0 | 0 | Occupied | 42.43062407 | -83.0888707 |
| False | 10990 PEERLESS ST | 20-0025872 | Fire, Other | 1 or 2 family dwelling | E58 | 2020/08/01 22:48:46+00 | 2020/08/01 22:48:58+00 | 2020/08/01 22:54:57+00 | 2020/08/01 23:06:23+00 | 1 | 0 | 0 | 0 | | 42.42371778 | -82.93822948 |
| False | 16850 LENORE AVE | 20-0024782 | Fire, Other | 1 or 2 family dwelling | E54 | 2020/07/25 00:56:35+00 | 2020/07/25 00:56:55+00 | 2020/07/25 01:02:51+00 | 2020/07/25 01:23:57+00 | 1 | 0 | 0 | 0 | | 42.41234894 | -83.28093404 |
| False | 13300 KILBOURNE AVE | 20-0041287 | Fire, Other | 1 or 2 family dwelling | E50 | 2020/11/29 17:38:57+00 | 2020/11/29 17:39:05+00 | 2020/11/29 17:40:41+00 | 2020/11/29 18:43:09+00 | 1 | 0 | 0 | 0 | | 42.41484622 | -82.97761505 |
| False | 16150 LAMPHERE ST | 21-0005770 | Fire, Other | 1 or 2 family dwelling | E54 | 2021/02/24 17:37:31+00 | 2021/02/24 17:38:49+00 | 2021/02/24 17:43:50+00 | 2021/02/24 22:41:06+00 | 0 | 1 | 0 | 0 | | 42.40790924 | -83.26202512 |
| False | 4100 W WARREN AVE | 21-0021874 | Fire, Other | Multifamily dwelling | E34 | 2021/06/19 00:21:09+00 | 2021/06/19 00:22:41+00 | 2021/06/19 00:26:59+00 | 2021/06/19 00:35:50+00 | 1 | 0 | 0 | 0 | | 42.34470962 | -83.11106478 |