Others titles
Development Assistance for Health 1990 to 2010
Global Health Financing Trend Analysis of DAH
Keywords
Public Health Financing
Public Health Expenditure
Government Expenditure for Health
Health Financing of Development Countries
Development Assistance for Health
Noncommunicable Diseases
Development Assistance for Health for Noncommunicable Diseases
Sustainable Development Goals
Grant Writing
Non-Profit Organizations
Development Assistance for Health Recipient Level 1990 to 2010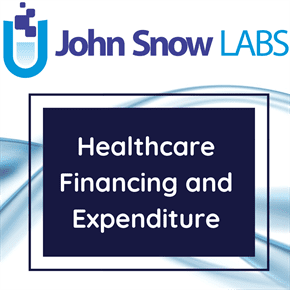 This database only contains Development Assistance for Health (DAH) allocable by country and/or region and does not contain DAH that could not be traced to a specific region or country.
Log in to download
Complexity
Get The Data
For getting access to data download links please read and accept the end-user license agreement.
Your Data License
Research

Non-Commercial, Share-Alike, Attribution

Free Forever

Commercial

Commercial Use, Remix & Adapt, White Label Log in to download
Description
This database enables analysis of trends in disbursements on grants/loans from key agencies by funding agency, country/geographic region, and health focus area.
This dataset provides data on development assistance for health current, constant and per capita disbursements in US dollars for specific focus areas including the health sector, HIV/AIDS, tuberculosis, noncommunicable diseases, maternal and child health, and health sector program support. Development assistance for health comes from multi = multilateral organizations (World Bank, European Commission, regional development banks, funds), private = private sector (currently only consists of Bill and Melinda Gates Foundation (BMGF) due to lack of project-level information from other private agents, such as US NGOs), public = public sector (national treasuries). Funding agencies include ADB (Asian Development Bank), AfDB (African Development Bank), BLOOMBERG (Bloomberg Foundation),BMGF (Bill & Melinda Gates Foundation), EC (European Commission), GAVI (The GAVI Alliance), GFATM (Global Fund to Fight AIDS, Tuberculosis and Malaria), IDB (Inter-American Development Bank), UNFPA (United Nations Population Fund), UNICEF (United Nations Children's Fund), WB_IBRD (World Bank International Bank for Reconstruction and Development) and WB_IDA (World Bank International Development Association).
About this Dataset
Data Info
| | |
| --- | --- |
| Date Created | 2013-12-31 |
| Last Modified | 2017-09-06 |
| Version | 2017-09-06 |
| Update Frequency | Never |
| Temporal Coverage | 1990-01 to 2010-12 |
| Spatial Coverage | World |
| Source | John Snow Labs; Institute for Health Metrics and Evaluation (IHME), Global Health Data Exchange; |
| Source License URL | |
| Source License Requirements | N/A |
| Source Citation | N/A |
| Keywords | Public Health Financing, Public Health Expenditure, Government Expenditure for Health, Health Financing of Development Countries, Development Assistance for Health, Noncommunicable Diseases, Development Assistance for Health for Noncommunicable Diseases, Sustainable Development Goals, Grant Writing, Non-Profit Organizations |
| Other Titles | Development Assistance for Health 1990 to 2010, Global Health Financing Trend Analysis of DAH |
Data Fields
| Name | Description | Type | Constraints |
| --- | --- | --- | --- |
| Disbursement_Year | Disbursement year of development assistance for health from 1980 to 2010 | date | - |
| ISO3_Recipient_Country | ISO 3-digit code for recipient country | string | - |
| ISO2_Recipient_Country | ISO 2-digit code for recipient country | string | - |
| Funding_Sector | Sector of funding agency where sectors are multi = multilateral organizations (World Bank, European Commission, regional development banks, funds), private = private sector (currently only consists of Bill and Melinda Gates Foundation (BMGF) due to lack of project-level information from other private agents, such as US NGOs), public = public sector (national treasuries) | string | - |
| Funding_Agency | Name of funding agency | string | - |
| Country | Recipient country for development assistance for health in lower case | string | - |
| FIPS_Code | FIPS country code (alpha) for recipient country | string | - |
| Country_Code | CRS country code (numeric) for recipient country | integer | level : Nominal |
| Is_Non_Sovereign_Entities | Indicator for non-sovereign entities where 1=Non-sovereign entity or 0=Sovereign entity | boolean | - |
| Is_PEPFAR_Focus_Countries | 2008 President's Emergency Plan For AIDS Relief (PEPFAR) focus countries where 1=PEPFAR focus country and 0=Not PEPFAR focus country | boolean | - |
| OECD_Region_Code | Organisation for Economic Co-operation and Development (OECD) region code | integer | level : Nominal |
| OECD_Region_1 | Organisation for Economic Co-operation and Development (OECD) region - level 1 | string | - |
| OECD_Region_2 | Organisation for Economic Co-operation and Development (OECD) region - level 2 | string | - |
| OECD_Income_Group_Name | Organisation for Economic Co-operation and Development (OECD) income group - name | string | - |
| OECD_Income_Group_Code | Organisation for Economic Co-operation and Development (OECD) income group - code | integer | level : Nominal |
| WB_Region_Name | World Bank region - name | string | - |
| WB_Region_Code | World Bank region - code | string | - |
| WB_Income_Group | World Bank income group - 2008 | string | - |
| WB_Income_Code | World Bank income group - code | string | - |
| WB_Lending_Group | World Bank lending group | string | - |
| Income_Group | Historical World Bank income groups, year specific where L = low income, LM = low middle income and UM - upper middle income | string | - |
| WB_Other | World Bank - other notes including heavily indebted poor countries (HIPC) and Economic and Monetary Union (EMU) of the European Union | string | - |
| Is_Regional_Recipients | Indicator for regional recipients where 1 = Regional, 0 = Other | boolean | - |
| Latitude | Average latitude of recipient country | number | - |
| Longitude | Average longitude of recipient country | number | - |
| UN_Population | | integer | level : Ratio |
| DALYS_Total_2010 | Total Disability-Adjusted Life Year (DALY) in 2010 | number | level : Ratio |
| DALYS_Malaria_2010 | Malaria Disability-Adjusted Life Year (DALY) in 2010 | number | level : Ratio |
| DALYS_HIV_2010 | HIV/AIDS Disability-Adjusted Life Year (DALY) in 2010 | number | level : Ratio |
| DALYS_Tuberculosis_2010 | Tuberculosis Disability-Adjusted Life Year (DALY) in 2010 | number | level : Ratio |
| DALYS_NCD_2010 | Noncommunicable Diseases Disability-Adjusted Life Year (DALY) in 2010 | number | level : Ratio |
| DALYS_MCH_2010 | Maternal, neonatal and child health Disability-Adjusted Life Year (DALY) in 2010 | number | level : Ratio |
| Is_CRS_Estimated_Bilateral_Disbursement_Values | Indicator of estimated bilateral disbursement values | boolean | - |
| Disbursement_Health_Sector_Current | Disbursements to the health sector (current US dollars) | number | level : Ratio, Currency: USD |
| Disbursement_Malaria_Current | Disbursements to malaria (current US dollars) | number | level : Ratio, Currency: USD |
| Disbursement_HIV_Current | Disbursements to HIV/AIDS (current US dollars) | number | level : Ratio, Currency: USD |
| Disbursement_Tuberculosis_Current | Disbursements to tuberculosis (current US dollars) | number | level : Ratio, Currency: USD |
| Disbursement_NCD_Current | Disbursements to noncommunicable Disease (current US dollars) | number | level : Ratio, Currency: USD |
| Disbursement_MCH_Current | Disbursements to Maternal, neonatal, and child health (current US dollars) | number | level : Ratio, Currency: USD |
| Disbursement_Health_Sector_Program_Support_Current | Disbursements to health sector program support (current US dollars) | number | level : Ratio, Currency: USD |
| Disbursement_Health_Sector_Constant | Disbursements to the health sector (constant 2010 US dollars) | number | level : Ratio, Currency: USD |
| Disbursement_Malaria_Constant | Disbursements to malaria (constant 2010 US dollars) | number | level : Ratio, Currency: USD |
| Disbursement_HIV_Constant | Disbursements to HIV/AIDS (constant 2010 US dollars) | number | level : Ratio, Currency: USD |
| Disbursement_Tuberculosis_Constant | Disbursements to tuberculosis (constant 2010 US dollars) | number | level : Ratio, Currency: USD |
| Disbursement_NCD_Constant | Disbursements to Non-communicable Disease (constant 2010 US dollars) | number | level : Ratio, Currency: USD |
| Disbursement_MCH_Constant | Disbursements to Maternal, neonatal, and child health (constant 2010 US dollars) | number | level : Ratio, Currency: USD |
| Disbursement_Health_Sector_Program_Support_Constant | Disbursements to health sector program support (constant 2010 US dollars) | number | level : Ratio, Currency: USD |
| Disbursement_Health_Sector_Constant_Per_Capita | Disbursements to health sector per capita (current US dollars) | number | level : Ratio, Currency: USD |
| Disbursement_Malaria_Constant_Per_Capita | Disbursements to malaria per capita (constant 2010 US dollars) | number | level : Ratio, Currency: USD |
| Disbursement_HIV_Constant_Per_Capita | Disbursements to HIV/AIDS per capita (constant 2010 US dollars) | number | level : Ratio, Currency: USD |
| Disbursement_Tuberculosis_Constant_Per_Capita | Disbursements to tuberculosis per capita (constant 2010 US dollars) | number | level : Ratio, Currency: USD |
| Disbursement_NCD_Constant_Per_Capita | Disbursement to noncommunicable diseases per capita (constant 2010 US dollars) | number | level : Ratio, Currency: USD |
| Disbursement_MCH_Constant_Per_Capita | Disbursements to Maternal, neonatal, and child health per capita (constant 2010 US dollars) | number | level : Ratio, Currency: USD |
| Disbursement_Health_Sector_Program_Support_Constant_Per_Capita | Disbursements to health sector program support per capita (current US dollars) | number | level : Ratio, Currency: USD |
| GDP_Deflator | US GDP deflator (base = 2010) | number | level : Ratio |
Data Preview
| | | | | | | | | | | | | | | | | | | | | | | | | | | | | | | | | | | | | | | | | | | | | | | | | | | | | | | |
| --- | --- | --- | --- | --- | --- | --- | --- | --- | --- | --- | --- | --- | --- | --- | --- | --- | --- | --- | --- | --- | --- | --- | --- | --- | --- | --- | --- | --- | --- | --- | --- | --- | --- | --- | --- | --- | --- | --- | --- | --- | --- | --- | --- | --- | --- | --- | --- | --- | --- | --- | --- | --- | --- | --- |
| Disbursement Year | ISO3 Recipient Country | ISO2 Recipient Country | Funding Sector | Funding Agency | Country | FIPS Code | Country Code | Is Non Sovereign Entities | Is PEPFAR Focus Countries | OECD Region Code | OECD Region 1 | OECD Region 2 | OECD Income Group Name | OECD Income Group Code | WB Region Name | WB Region Code | WB Income Group | WB Income Code | WB Lending Group | Income Group | WB Other | Is Regional Recipients | Latitude | Longitude | UN Population | DALYS Total 2010 | DALYS Malaria 2010 | DALYS HIV 2010 | DALYS Tuberculosis 2010 | DALYS NCD 2010 | DALYS MCH 2010 | Is CRS Estimated Bilateral Disbursement Values | Disbursement Health Sector Current | Disbursement Malaria Current | Disbursement HIV Current | Disbursement Tuberculosis Current | Disbursement NCD Current | Disbursement MCH Current | Disbursement Health Sector Program Support Current | Disbursement Health Sector Constant | Disbursement Malaria Constant | Disbursement HIV Constant | Disbursement Tuberculosis Constant | Disbursement NCD Constant | Disbursement MCH Constant | Disbursement Health Sector Program Support Constant | Disbursement Health Sector Constant Per Capita | Disbursement Malaria Constant Per Capita | Disbursement HIV Constant Per Capita | Disbursement Tuberculosis Constant Per Capita | Disbursement NCD Constant Per Capita | Disbursement MCH Constant Per Capita | Disbursement Health Sector Program Support Constant Per Capita | GDP Deflator |
| 1990 | AFG | AF | MULTI | EC | Afghanistan | AF | 625 | False | False | 10009 | South & Central Asia | Asia | LDCs,Total (Least Developed) | 10016 | South Asia | SAS | Low income | LIC | IDA | Low income | HIPC | False | 33 | 65 | 12600000 | 20694094 | 203230.34 | 24034.86 | 424481.14 | 7958939.9 | 2311637 | True | 302.07 | | | | | | | 462.41 | | | | | | | 3.68e-05 | | | | | | | 0.6532399999999999 |
| 1990 | AFG | AF | PUBLIC | NOR | Afghanistan | AF | 625 | False | False | 10009 | South & Central Asia | Asia | LDCs,Total (Least Developed) | 10016 | South Asia | SAS | Low income | LIC | IDA | Low income | HIPC | False | 33 | 65 | 12600000 | 20694094 | 203230.34 | 24034.86 | 424481.14 | 7958939.9 | 2311637 | True | 535.99 | | | | | | | 820.51 | | | | | | | 6.52e-05 | | | | | | | 0.6532399999999999 |
| 1990 | AFG | AF | PUBLIC | SWE | Afghanistan | AF | 625 | False | False | 10009 | South & Central Asia | Asia | LDCs,Total (Least Developed) | 10016 | South Asia | SAS | Low income | LIC | IDA | Low income | HIPC | False | 33 | 65 | 12600000 | 20694094 | 203230.34 | 24034.86 | 424481.14 | 7958939.9 | 2311637 | False | 5913761.0 | | | | | | | 9052968.0 | | | | | | | 0.7196081999999999 | | | | | | | 0.6532399999999999 |
| 1990 | AFG | AF | PUBLIC | USA | Afghanistan | AF | 625 | False | False | 10009 | South & Central Asia | Asia | LDCs,Total (Least Developed) | 10016 | South Asia | SAS | Low income | LIC | IDA | Low income | HIPC | False | 33 | 65 | 12600000 | 20694094 | 203230.34 | 24034.86 | 424481.14 | 7958939.9 | 2311637 | True | 13700000.0 | | | | | 549006.4 | 5532845.0 | 21000000.0 | | | | | 840436.1 | 8469850.0 | 1.670912 | | | | | 0.0668051 | 0.673257 | 0.6532399999999999 |
| 1991 | AFG | AF | PUBLIC | SWE | Afghanistan | AF | 625 | False | False | 10009 | South & Central Asia | Asia | LDCs,Total (Least Developed) | 10016 | South Asia | SAS | Low income | LIC | IDA | Low income | HIPC | False | 33 | 65 | 13400000 | 20694094 | 203230.34 | 24034.86 | 424481.14 | 7958939.9 | 2311637 | False | 3308246.0 | | | | | | | 4890947.0 | | | | | | | 0.364236 | | | | | | | 0.6764019 |
| 1991 | AFG | AF | PUBLIC | USA | Afghanistan | AF | 625 | False | False | 10009 | South & Central Asia | Asia | LDCs,Total (Least Developed) | 10016 | South Asia | SAS | Low income | LIC | IDA | Low income | HIPC | False | 33 | 65 | 13400000 | 20694094 | 203230.34 | 24034.86 | 424481.14 | 7958939.9 | 2311637 | True | 13100000.0 | | | | | 411754.9 | 1017307.0 | 19300000.0 | | | | | 608742.9 | 1503998.0 | 1.43818 | | | | | 0.045334 | 0.1120049 | 0.6764019 |
| 1992 | AFG | AF | PUBLIC | AUT | Afghanistan | AF | 625 | False | False | 10009 | South & Central Asia | Asia | LDCs,Total (Least Developed) | 10016 | South Asia | SAS | Low income | LIC | IDA | Low income | HIPC | False | 33 | 65 | 14600000 | 20694094 | 203230.34 | 24034.86 | 424481.14 | 7958939.9 | 2311637 | True | 667.86 | | | | | | | 964.51 | | | | | | | 6.620000000000001e-05 | | | | | | | 0.6924344 |
| 1992 | AFG | AF | PUBLIC | GBR | Afghanistan | AF | 625 | False | False | 10009 | South & Central Asia | Asia | LDCs,Total (Least Developed) | 10016 | South Asia | SAS | Low income | LIC | IDA | Low income | HIPC | False | 33 | 65 | 14600000 | 20694094 | 203230.34 | 24034.86 | 424481.14 | 7958939.9 | 2311637 | True | 214565.6 | | | | | | | 309871.3 | | | | | | | 0.0212643 | | | | | | | 0.6924344 |
| 1992 | AFG | AF | PUBLIC | SWE | Afghanistan | AF | 625 | False | False | 10009 | South & Central Asia | Asia | LDCs,Total (Least Developed) | 10016 | South Asia | SAS | Low income | LIC | IDA | Low income | HIPC | False | 33 | 65 | 14600000 | 20694094 | 203230.34 | 24034.86 | 424481.14 | 7958939.9 | 2311637 | False | 1717328.0 | | | | | | | 2480131.0 | | | | | | | 0.1701944 | | | | | | | 0.6924344 |
| 1992 | AFG | AF | PUBLIC | USA | Afghanistan | AF | 625 | False | False | 10009 | South & Central Asia | Asia | LDCs,Total (Least Developed) | 10016 | South Asia | SAS | Low income | LIC | IDA | Low income | HIPC | False | 33 | 65 | 14600000 | 20694094 | 203230.34 | 24034.86 | 424481.14 | 7958939.9 | 2311637 | True | 7688747.0 | | | | | 308816.1 | 2726284.0 | 11100000.0 | | | | | 445986.1 | 3937245.0 | 0.7619869 | | | | | 0.030605 | 0.2701862 | 0.6924344 |