Others titles
New York State Demographic Categories Health Care Coverage
New York State Demographic Groups Health Care Coverage
Keywords
New York State Health Care
New York City Health Care
Adults Health Care Coverage
Demographic Groups
Demographic Categories
Age Groups And Health Care Coverage
Sex And Health Care Coverage
Race/Ethnicity And Health Care Coverage
Education Level And Health Care Coverage
Employment Status And Health Care Coverage
Health Care Coverage Of Adults In New York State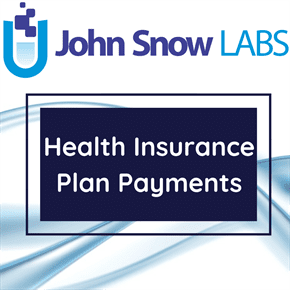 This dataset contains estimates of the health care coverage status for the entire population of noninstitutionalized (18+ years old) persons from New York State, broken down by and by demographic categories and groups, starting with 2011.
Log in to download
Complexity
Get The Data
For getting access to data download links please read and accept the end-user license agreement.
Your Data License
Research

Non-Commercial, Share-Alike, Attribution

Free Forever

Commercial

Commercial Use, Remix & Adapt, White Label Log in to download
Description
The source of data is represented by New York State Department of Health. Behavioral Risk Factor Surveillance System (BRFSS) sample data were used to generate annual percentages of non-institutionalized adult (18+) New York State residents with/without health insurance coverage. Health care coverage percentages are provided for 2011 forward and are available for a range of demographic categories (New York City/Rest of State; Sex; Race/Ethnicity; Age; Education; Income; Disability Status; Employment Status; and Mental Health Status). BRFSS is a random digit dialing (RDD) phone survey of the health status and health behaviors of adult New York State residents. The sample covers between 6,000 and 9,000 completed interviews annually.
About this Dataset
Data Info
| | |
| --- | --- |
| Date Created | 2014-05-02 |
| Last Modified | 2018-11-31 |
| Version | 2018-11-31 |
| Update Frequency | Irregular |
| Temporal Coverage | 2010-2017 |
| Spatial Coverage | United States, State of New York |
| Source | John Snow Labs; New York State Department of Health; |
| Source License URL | |
| Source License Requirements | N/A |
| Source Citation | N/A |
| Keywords | New York State Health Care, New York City Health Care, Adults Health Care Coverage, Demographic Groups, Demographic Categories, Age Groups And Health Care Coverage, Sex And Health Care Coverage, Race/Ethnicity And Health Care Coverage, Education Level And Health Care Coverage, Employment Status And Health Care Coverage |
| Other Titles | New York State Demographic Categories Health Care Coverage, New York State Demographic Groups Health Care Coverage |
Data Fields
| Name | Description | Type | Constraints |
| --- | --- | --- | --- |
| Year | The year to which the estimated level of coverage for a specific demographic category and group corresponds | date | required : 1 |
| Is_Demographic_Group_Having_Health_Care_Coverage | Health care coverage status | boolean | required : 1 |
| Demographic_Category | The demographic category to which the individuals in sample are belonging to | string | enum : Array ( [0] => Age Group [1] => Age Group [2] => Delivery System Reform Incentive Payments Region [3] => Disability Status [4] => Education Level [5] => Employment Status [6] => Income Range [7] => Mental Health Status [8] => New York City/Rest Of State [9] => Race/Ethnicity [10] => Sex [11] => DSRIP Region [12] => Limitation Status [13] => TOTAL ) required : 1 |
| Demographic_Group | The group of individuals belonging to a demographic category to which the estimated value of health care coverage corresponds | string | required : 1 |
| Overall_Sample_Size | The sample size for a demographic group based on which the estimation of characteristic was done | integer | level : Ratiorequired : 1 |
| Overall_Population_Size | The total number of individuals belonging to a demographic group at population level | integer | level : Ratiorequired : 1 |
| Cases_With_Characteristic_In_Sample | The number of individuals in sample having the specified characteristic | integer | level : Ratiorequired : 1 |
| Estimated_Population_With_Characteristic | Estimated number of individuals belonging to a demographic group with the specified characteristic at population level | integer | level : Ratio |
| Proportion_With_Characteristic | Estimated proportion of individuals belonging to a demographic group with the specified characteristic at population level | number | level : Ratiorequired : 1 |
| Lower_Limit_Of_Confidence_Interval | The lower limit of confidence interval for the proportion of individuals with the specified characteristic at population level | number | level : Ratio |
| Upper_Limit_Of_Confidence_Interval | The upper limit of confidence interval for the proportion of individuals with the specified characteristic at population level | number | level : Ratio |
Data Preview
| | | | | | | | | | | |
| --- | --- | --- | --- | --- | --- | --- | --- | --- | --- | --- |
| Year | Is Demographic Group Having Health Care Coverage | Demographic Category | Demographic Group | Overall Sample Size | Overall Population Size | Cases With Characteristic In Sample | Estimated Population With Characteristic | Proportion With Characteristic | Lower Limit Of Confidence Interval | Upper Limit Of Confidence Interval |
| 2011 | True | TOTAL | TOTAL | 7692 | 14906190 | 6821 | 12713048 | 85.3 | 84.0 | 86.5 |
| 2011 | True | New York City/Rest Of State | Rest of State (NYS excluding NYC) | 4131 | 8499553 | 3736 | 7408827 | 87.2 | 85.5 | 88.9 |
| 2011 | True | New York City/Rest Of State | New York City | 3561 | 6406638 | 3085 | 5304221 | 82.8 | 81.0 | 84.6 |
| 2011 | True | Sex | Female | 4595 | 7770071 | 4166 | 6900742 | 88.8 | 87.5 | 90.2 |
| 2011 | True | Race/Ethnicity | Black/Non-Hispanic | 953 | 2012405 | 817 | 1696352 | 84.3 | 81.1 | 87.5 |
| 2011 | True | Race/Ethnicity | Hispanic | 974 | 2262950 | 715 | 1548843 | 68.4 | 64.3 | 72.6 |
| 2011 | True | Age Group | 45-64 | 2858 | 5056059 | 2545 | 4448486 | 88.0 | 86.3 | 89.7 |
| 2011 | True | Age Group | 65+ | 2118 | 2672402 | 2065 | 2591026 | 97.0 | 95.9 | 98.0 |
| 2011 | True | Education Level | Less than H.S. | 689 | 2297907 | 518 | 1670867 | 72.7 | 68.5 | 76.9 |
| 2011 | True | Education Level | H.S. or GED | 1859 | 4142029 | 1602 | 3421103 | 82.6 | 79.9 | 85.3 |