Others titles
Uninsured Noninstitutionalized Civilians By Tracts
Uninsured And Minorities by Tracts
Uninsured And Less Than Well English Speakers By Tracts
Keywords
Non-Institutionalized Group Quarters
Uninsured Civilians
Uninsured Noninstitutionalized
Uninsured Noninstitutionalized Civilians
Census Tracts
Minority Population
English Level
Health Literacy
Access To Healthcare
Healthcare Addressability
Health Insurance Minorities and Low English Level by Tracts 2014-2018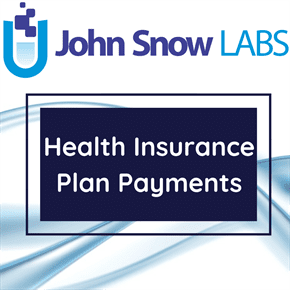 This dataset contains census tract level and estimated data about the number of uninsured non-institutionalized civilians, the number of persons belonging to minority (from ethnicity point of view, including Hispanic/Latino population) and the number of persons aged 5 and older who speak English less than well. In this dataset could be found all US census tracts and the estimates are made using data collected from 2014 to 2018 by the American Community Survey (ACS).
Log in to download
Complexity
Get The Data
For getting access to data download links please read and accept the end-user license agreement.
Your Data License
Research

Non-Commercial, Share-Alike, Attribution

Free Forever

Commercial

Commercial Use, Remix & Adapt, White Label Log in to download
Description
The reason this dataset includes persons belonging to the minority group and those who speak English less than well is because they are more likely with a lower English level, which is a barrier to healthcare. In the same time low English level is a health literacy barrier, which plays an important role in disease prevention and promotion of a healthy lifestyle. The percentage of minorities who are not insured and have financial issues could be greater than those belonging to the majority. This dataset could help in the assessment of factors related to persons ethnicity as determinants of access to healthcare.
The estimated number of minority population, according to ACS, includes: Black or African American, American Indian and Alaska Native alone, Asian alone, Native Hawaiian and other Pacific Islander alone, and Some other race alone, and Two or more races alone, Hispanic or Latino – white alone.
The source of the original dataset is CDC (Centers for Disease Control and Prevention), which releases an updated dataset every 5 years, the next update is expected to be published in 2025. The original dataset contains all the relevant data used for 2014 Social Vulnerability Index (SVI) assessment. The original dataset (published by CDC) is based on the data collected by the American Community Survey for the time period 2014-2018. ACS offers estimates for 1, 3 and 5-year periods; the most accurate estimate is the one based on the data from 5 years.
Each variable is doubled by its margin of error (MOE), which could help in determining the confidence interval, by subtracting and by adding the margin of error value to the estimated value for a variable. The dataset could be useful for the assessment of addressability and access to healthcare of persons belonging to minorities, persons who speak English less than well and uninsured noninstitutionalized civilians. At the same time the dataset could serve to assess the compliance to healthy living habits of persons belonging to the first two categories.
About this Dataset
Data Info
| | |
| --- | --- |
| Date Created | 2015-03-25 |
| Last Modified | 2020-02-14 |
| Version | 2020-02-14 |
| Update Frequency | Irregular |
| Temporal Coverage | 2014-2018 |
| Spatial Coverage | US |
| Source | John Snow Labs; Centers for Disease Control and Prevention; |
| Source License URL | |
| Source License Requirements | N/A |
| Source Citation | N/A |
| Keywords | Non-Institutionalized Group Quarters, Uninsured Civilians, Uninsured Noninstitutionalized, Uninsured Noninstitutionalized Civilians, Census Tracts, Minority Population, English Level, Health Literacy, Access To Healthcare, Healthcare Addressability |
| Other Titles | Uninsured Noninstitutionalized Civilians By Tracts, Uninsured And Minorities by Tracts, Uninsured And Less Than Well English Speakers By Tracts |
Data Fields
| Name | Description | Type | Constraints |
| --- | --- | --- | --- |
| State_Level_FIPS_Code | The two-digit Federal Information Processing Standard (FIPS) code to identify U.S. states. | integer | level : Nominalrequired : 1 |
| State_Name | The name of state where the census tract is located | string | required : 1 |
| State_Abbreviation | The two-digit abbreviation to identify deiffrent U.S. states separately. | string | required : 1 |
| County_Level_FIPS_Code | The four-digit Federal Information Processing Standard (FIPS) code to identify U.S. counties. | integer | level : Nominalrequired : 1 |
| County_Name | The name of the county where the census tract is located | string | required : 1 |
| Tract_Level_FIPS_Code | The digital Federal Information Processing Standard (FIPS) code to identify the various census tracts. | integer | level : Nominalrequired : 1 |
| Census_Tract_Location | Description of tract, county and state. | string | required : 1 |
| Tract_Area | Tract area in square miles | integer | level : Ratio |
| US_Population_Estimate | The estimated U.S. population in the census tract, according to ACS, for the time period 2014-2018 | integer | level : Ratio |
| Margin_of_Error_US_Population | The margin of error for the estimated U.S. population in the census tract, according to ACS, for the time period 2014-2018. | integer | level : Ratio |
| Housing_Units_Estimate | The housing units estimate in the census tract, according to ACS, for the time period 2014-2018 | integer | level : Ratio |
| Margin_of_Error_Housing_Units | The margin of error for the housing units estimate in the census tract, according to ACS, for the time period 2014-2018. | integer | level : Ratio |
| Households_Estimate | The households estimate in the census tract, according to ACS, for the time period 2014-2018 | integer | level : Ratio |
| Margin_of_Error_Households | The margin of error for the households estimate in the census tract, according to ACS, for the time period 2014-2018. | integer | level : Ratio |
| Minority_Estimate | The estimated number minority persons (all individuals except non-Hispanic/Latino white persons) in a census tract, according to ACS, for the time period 2014-2018. | integer | level : Ratio |
| Margin_of_Error_Minority | The margin of error for the estimated number minority persons (all individuals except non-Hispanic/Latino white persons) in a census tract, according to ACS, for the time period 2014-2018. | number | level : Ratio |
| Persons_5_Years_Old_Speak_English_Less_Than_Well_Estimate | The estimated number of persons aged 5 and older of all languages who speak English not well or not at all, in a census tract, according to ACS, for the time period 2014-2018. | integer | level : Ratio |
| Margin_of_Error_Persons_5_Years_Old_Speak_English_Less_Than_Well | The margin of error for the estimated number of persons aged 5 and older of all languages who speak English not well or not at all, in a census tract, according to ACS, for the time period 2014-2018. | number | level : Ratio |
| Percentage_Minority_Estimate | The estimated percentage of minority persons (all individuals except non-Hispanic/Latino white persons) in a census tract, according to ACS, for the time period 2014-2018. | number | level : Ratio |
| Margin_of_Error_Minority | The margin of error for the estimated percentage of minority persons (all individuals except non-Hispanic/Latino white persons) in a census tract, according to ACS, for the time period 2014-2018. | number | level : Ratio |
| Percent_Of_Persons_Speak_English_Less_Than_Well_Estimate | The estimated percentage of persons aged 5 and older of all languages who speak English not well or not at all, in a census tract, according to ACS, for the time period 2014-2018. | number | level : Ratio |
| Margin_Of_Error_Percent_Of_Persons_Speak_English_Less_Than_Well | The margin of error for the estimated percentage of persons aged 5 and older of all languages who speak English not well or not at all, in a census tract, according to ACS, for the time period 2014-2018. | number | level : Ratio |
| Percentile_Percent_Minority_Estimate | The percentile percentage of minority persons (all individuals except non-Hispanic/Latino white persons) in a census tract, according to ACS, for the time period 2014-2018. | number | level : Ratio |
| Percentile_Percent_Of_Persons_Speak_English_Less_Than_Well_Estimate | The percentile percentage of persons aged 5 and older of all languages who speak English not well or not at all, in a census tract, according to ACS, for the time period 2014-2018. | number | level : Ratio |
| Sum_Of_Series_For_Minority_Status_Or_Language_Theme | The sum of both percentile series for minority status or language theme, according to ACS, for the time period 2014-2018. | number | level : Ratio |
| Percentile_Ranking_For_Minority_Status_Or_Language_Theme | The percentile ranking for minority status or language theme summary, according to ACS, for the time period 2014-2018. | number | level : Ratio |
| Is_Percent_Of_Minority_In_The_90th_Percentile | Whether the percentage of minority persons (all individuals except non-Hispanic/Latino white persons) falls in the 90th percentile or not, according to ACS, for the time period 2014-2018. (1 = yes, 0 = no) | boolean | - |
| Is_Percent_With_Limited_English_In_The_90th_Percentile | Whether the percentage of persons aged 5 and older of all languages who speak English not well or not at all falls in the 90th percentile or not, according to ACS, for the time period 2014-2018. (1 = yes, 0 = no) | boolean | - |
| Sum_Of_Flags_For_Minority_Status_Or_Language_Theme | The sum of all four flags for household composition theme, according to ACS, for the time period 2014-2018. | integer | level : Ratio |
Data Preview
No data for preview