Others titles
Health Insurance Rate By Plan Level Age Tobacco Use And Location PUF 2023
Health Insurance Market place Rate Review PUF 2023
Health Plan Rate Review PUF Plan Level Age Tobacco Use And Location 2023
Keywords
Health Insurance Rates
Health Insurance
Insurance Marketplace
Rate Review
Insurance Rate Review
Health Insurance Plan Level Individual Rates PUF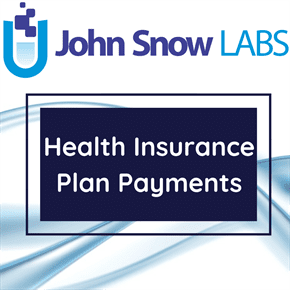 This dataset contains the Rate Public Use File (PUF) that makes up the Marketplace Public Use Files. The Rate-PUF contains plan-level data on individual rates based on an eligible subscriber's age, tobacco use, and geographic location.
Log in to download
Complexity
Get The Data
For getting access to data download links please read and accept the end-user license agreement.
Your Data License
Research

Non-Commercial, Share-Alike, Attribution

Free Forever

Commercial

Commercial Use, Remix & Adapt, White Label Log in to download
Description
The market reforms provide new rating parameters for health insurance premiums; extend guaranteed availability protections to the individual market; continue current guaranteed renewability protections; prohibit health insurance issuers from dividing up their insurance pools; clarify the approach used to enforce the applicable requirements of the Affordable Care Act with respect to issuers and group health plans that are non-federal governmental plans; and provide standards regarding catastrophic plans. The market rules collectively ensure that individuals and employers will have a minimum set of protections with respect to access to health insurance coverage and greater premium stability in all States, both inside and outside Exchanges.
The final rule directs issuers offering non-grandfathered health insurance coverage in the individual and small group markets for plan or policy years starting in 2014, and the large group market if such coverage is available through an Exchange starting in 2017, to limit any variation in premiums with respect to a particular plan or coverage to variations based on age, tobacco use (subject to wellness program requirements in the small group market), family size, and geography. The final rule prohibits the use of other rating factors such as health status, medical history, gender, and industry of employment to set premium rates. Under the final rule, the age, tobacco use, and geography factors are multiplicative. For example, under this approach, the oldest adult who uses tobacco may be charged up to 4.5 times more than the youngest adult who does not use tobacco since the age and tobacco use factors would be multiplied (3 x 1.5). Family premiums generally would be determined by adding up the premiums of each family member. While this rule establishes a federal floor that ensures all individuals and employers have certain basic protections with respect to the availability of the health insurance coverage in all states, this rule does not prevent states from enacting stronger consumer protections than these minimum standards.
In Fair Health Insurance Premiums
– Age Rating: Rates can vary within a ratio of 3:1, States can establish age curves or can default to federal age curve, Proposed age bands: 0-20; one-year bands between 21-63; 64 and older
– Tobacco Rating: Rates can vary within 1.5:1 ratio, Can vary based on age (e.g., 1.2:1 for those under 35), For small employers, individuals must be able to avoid the tobacco surcharge by participating in a wellness program that complies with section 2705(j) of the PHS Act
– Geography: States would establish rating areas within 30 days of publication of the final rule, Proposed geographic standards:
– One rating area for the entire state or
– No more than 7 rating areas based on counties, zip codes or metropolitan statistical areas (MSAs); default would be either one area for entire State or CMS would establish areas on the above bases
– Family Size: PHS Act §2701(a)(4) requires that rating variation permitted for age and tobacco use can only be applied based on the portion of premium attributed to the individual family member, Per-member rating would be required except States with pure community rating could elect to establish family tiers, Cap of 3 for family members under the age of 21 that are rated
– Rating in the Small Group Market: Per-member rating is proposed, Per-member rating supports the accuracy of risk adjustments, Employers and States could still elect to require composite/average premiums for employer groups.
The proposed Rate Review regulation would ensure rate increases and other rating requirements are consistently monitored inside and outside of an Exchange, add a 0% reporting threshold for any increase above zero percent and maintains a 10% review threshold to evaluate the reasonableness of the proposed increase, direct issuers to use of a new unified rate review template that can be used by states and multiple groups within CCIIO for rate review, monitoring new rating reforms, and market-wide financial management and update the requirements to have an Effective Rate Review Program to include reviewing the rate impact of federal reinsurance, risk adjustment, and other market reforms. These data either originate from the Rate Table template, an Excel based form used by issuers to describe their plans in the Qualified Health Plan (QHP)/ Stand Alone Dental Plans (SADP) application process, or were generated by Center for Consumer Information and Insurance Oversight (CCIIO) for use in data processing.
About this Dataset
Data Info
| | |
| --- | --- |
| Date Created | 2014-12-23 |
| Last Modified | 2022-11-17 |
| Version | 2022-11-17 |
| Update Frequency | Annual |
| Temporal Coverage | 2022 |
| Spatial Coverage | United States |
| Source | John Snow Labs; Centers for Medicare and Medicaid Services; |
| Source License URL | |
| Source License Requirements | N/A |
| Source Citation | N/A |
| Keywords | Health Insurance Rates, Health Insurance, Insurance Marketplace, Rate Review, Insurance Rate Review |
| Other Titles | Health Insurance Rate By Plan Level Age Tobacco Use And Location PUF 2023, Health Insurance Market place Rate Review PUF 2023, Health Plan Rate Review PUF Plan Level Age Tobacco Use And Location 2023 |
Data Fields
| Name | Description | Type | Constraints |
| --- | --- | --- | --- |
| Business_Year | Year for which plan provides coverage to enrollees | date | - |
| State_Abbreviation | Two-character state abbreviation indicating the state where the plan is offered | string | - |
| Issuer_Id | Five-digit numeric code that identifies the issuer organization in the Health Insurance Oversight System (HIOS) | integer | level : Nominal |
| Source_Name | Categorical identifier of source of data import. Health Insurance Oversight System(HIOS), System for electronic rates and forms filing (SERFF), Office of Personnel Management (OPM) | string | - |
| Import_Date | Date of data import | date | - |
| Rate_Effective_Date | Date that the foundation insurance plan base rate started being used to determine the federally facilitated exchange rate for a specific insurance plan | date | - |
| Rate_Expiration_Date | Date that the foundation insurance plan base rate stopped being used to determine the federally facilitated exchange rate for a specific insurance plan | date | - |
| Plan_Id | Fourteen-character alpha-numeric code that identifies an insurance plan within HIOS | string | - |
| Rating_Area_Id | Identifier for the geographic rating area within a state | string | - |
| Tobacco_Use_Indicator | Categorical indicator of whether a subscriber's tobacco use is used to determine rate eligibility for the insurance plan | string | - |
| Age_Use_Indicator | Categorical indicator of whether a subscriber's age is used to determine rate eligibility for the insurance plan | string | - |
| Individual_Rate | Dollar value for the insurance premium cost applicable to a non-tobacco user for the insurance plan in a rating area, or to a general subscriber if there is no tobacco preference | number | level : Ratio |
| Individual_Tobacco_Rate | Dollar value for the insurance premium cost applicable to a tobacco user for the insurance plan in a rating area | number | level : Ratio |
| Couple_Rate | Dollar value for the insurance premium cost applicable to the primary enrollee plus a secondary subscriber for the insurance plan in a rating area | number | - |
| Primary_Subscriber_And_One_Dependent_Rate | Dollar value for the insurance premium cost applicable to the primary enrollee plus one dependent for the insurance plan in a rating area | number | - |
| Primary_Subscriber_And_Two_Dependents_Rate | Dollar value for the insurance premium cost applicable to the primary enrollee plus two dependents for the insurance plan in a rating area | number | - |
| Primary_Subscriber_And_Three_Or_More_Dependents_Rate | Dollar value for the insurance premium cost applicable to the primary enrollee plus three or more dependents for the insurance plan in a rating area | number | - |
| Couple_And_One_Dependent_Rate | Dollar value for the insurance premium cost applicable to the primary enrollee plus a secondary subscriber and one dependent for the insurance plan in a rating area | number | - |
| Couple_And_Two_Dependents_Rate | Dollar value for the insurance premium cost applicable to the primary enrollee plus a secondary subscriber and two dependents for the insurance plan in a rating area | number | - |
| Couple_And_Three_Or_More_Dependents_Rate | Dollar value for the insurance premium cost applicable to the primary enrollee plus a secondary subscriber and three or more dependents for the insurance plan in a rating area | number | - |
Data Preview
| | | | | | | | | | | | | | | | | | | | |
| --- | --- | --- | --- | --- | --- | --- | --- | --- | --- | --- | --- | --- | --- | --- | --- | --- | --- | --- | --- |
| Business Year | State Abbreviation | Issuer Id | Source Name | Import Date | Rate Effective Date | Rate Expiration Date | Plan Id | Rating Area Id | Tobacco Use Indicator | Age Use Indicator | Individual Rate | Individual Tobacco Rate | Couple Rate | Primary Subscriber And One Dependent Rate | Primary Subscriber And Two Dependents Rate | Primary Subscriber And Three Or More Dependents Rate | Couple And One Dependent Rate | Couple And Two Dependents Rate | Couple And Three Or More Dependents Rate |
| 2023 | AK | 21989 | HIOS | 2022-08-13 | 2023-10-01 | 2023-12-31 | 21989AK0110001 | Rating Area 1 | | Family Option | 76.59 | | 159.3 | 183.81 | 183.81 | 183.81 | 274.18 | 274.18 | 274.18 |
| 2023 | AK | 21989 | HIOS | 2022-08-13 | 2023-01-01 | 2023-12-31 | 21989AK0030001 | Rating Area 1 | No Preference | 0-14 | 63.0 | | | | | | | | |
| 2023 | AK | 21989 | HIOS | 2022-08-13 | 2023-01-01 | 2023-03-31 | 21989AK0110001 | Rating Area 1 | | Family Option | 73.82 | | 153.54 | 177.16 | 177.16 | 177.16 | 264.27 | 264.27 | 264.27 |
| 2023 | AK | 21989 | HIOS | 2022-08-13 | 2023-04-01 | 2023-06-30 | 21989AK0110001 | Rating Area 1 | | Family Option | 74.74 | | 155.46 | 179.38 | 179.38 | 179.38 | 267.57 | 267.57 | 267.57 |
| 2023 | AK | 21989 | HIOS | 2022-08-13 | 2023-07-01 | 2023-09-30 | 21989AK0110001 | Rating Area 1 | | Family Option | 75.66 | | 157.38 | 181.59 | 181.59 | 181.59 | 270.87 | 270.87 | 270.87 |
| 2023 | AK | 21989 | HIOS | 2022-08-13 | 2023-07-01 | 2023-09-30 | 21989AK0110001 | Rating Area 2 | | Family Option | 71.88 | | 149.51 | 172.51 | 172.51 | 172.51 | 257.33 | 257.33 | 257.33 |
| 2023 | AK | 21989 | HIOS | 2022-08-13 | 2023-04-01 | 2023-06-30 | 21989AK0110001 | Rating Area 2 | | Family Option | 71.0 | | 147.69 | 170.41 | 170.41 | 170.41 | 254.19 | 254.19 | 254.19 |
| 2023 | AK | 21989 | HIOS | 2022-08-13 | 2023-01-01 | 2023-03-31 | 21989AK0110001 | Rating Area 2 | | Family Option | 70.13 | | 145.86 | 168.3 | 168.3 | 168.3 | 251.05 | 251.05 | 251.05 |
| 2023 | AK | 21989 | HIOS | 2022-08-13 | 2023-01-01 | 2023-12-31 | 21989AK0030001 | Rating Area 1 | No Preference | 15 | 63.0 | | | | | | | | |
| 2023 | AK | 21989 | HIOS | 2022-08-13 | 2023-10-01 | 2023-12-31 | 21989AK0110001 | Rating Area 2 | | Family Option | 72.76 | | 151.33 | 174.62 | 174.62 | 174.62 | 260.47 | 260.47 | 260.47 |