Others titles
US Big Cities Health Data Inventory
US Big Cities Population Health Statistics
US Big Cities Public Health Issues
Morbidity and Mortality United States Big Cities
Keywords
Population Health
US Health Status Indicators
Public Health Issues
In-Home Healthcare
Healthcare Organizations
US Health Indicator Statistics
Technology in Healthcare
Health Data
US Health Indicators
Health Outcomes
Health Status and Indicators by City US Total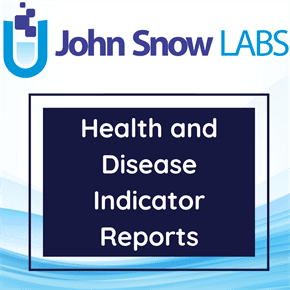 This dataset illustrates health status of 26 of the nation's largest and most urban cities as captured by 34 health (and six demographics-related) indicators. These indicators represent some of the leading causes of morbidity and mortality in the United States and leading priorities of national, state, and local health agencies.
Log in to download
Complexity
Get The Data
For getting access to data download links please read and accept the end-user license agreement.
Your Data License
Research

Non-Commercial, Share-Alike, Attribution

Free Forever

Commercial

Commercial Use, Remix & Adapt, White Label Log in to download
Description
The Big Cities Health Coalition (BCHC) is a forum for the leaders of America's largest metropolitan health departments to exchange strategies and jointly address issues to promote and protect the health and safety of the 54 million people they serve. Public health data were captured in nine overarching categories: HIV/AIDS, cancer, nutrition/physical activity/obesity, food safety, infectious disease, maternal and child health, tobacco, injury/violence, and behavioral health/substance abuse. Health indicators represented in the dataset were classified by year of the data acquisition, by male, female and both genders, several races or ethnicities. The dataset contains also the number of cases calculated per each indicator. The indicators were classified by city, gender, race or ethnicity. JSL enriched this dataset by the geographical information, such as Latitude and Longitude of the cities.
About this Dataset
Data Info
| | |
| --- | --- |
| Date Created | 2010 |
| Last Modified | 2016 |
| Version | 2016 |
| Update Frequency | Never |
| Temporal Coverage | 2010 to 2013 |
| Spatial Coverage | United States |
| Source | John Snow Labs; Big Cities Health Coalition; |
| Source License URL | |
| Source License Requirements | N/A |
| Source Citation | N/A |
| Keywords | Population Health, US Health Status Indicators, Public Health Issues, In-Home Healthcare, Healthcare Organizations, US Health Indicator Statistics, Technology in Healthcare, Health Data, US Health Indicators, Health Outcomes |
| Other Titles | US Big Cities Health Data Inventory, US Big Cities Population Health Statistics, US Big Cities Public Health Issues, Morbidity and Mortality United States Big Cities |
Data Fields
| Name | Description | Type | Constraints |
| --- | --- | --- | --- |
| Indicator_Category | Category of Health indicator | string | required : 1 |
| Indicator | Definition of specific health indicator | string | required : 1 |
| Year | Year of data acquisition | string | - |
| Gender | Gender of considered group | string | required : 1 |
| Race_Ethnicity | Ethnic group | string | required : 1 |
| Value | Number of cases calculated per indicator | number | level : Ratio |
| Place | City where health indicators are considered | string | required : 1 |
| Latitude | Latitude of the city location | number | - |
| Longitude | Longitude of the city location | number | - |
| Big_Cities_Health_Coalition_Requested_Methodology | Description of methods used in the study | string | - |
| Source | Sources from which the data were obtained | string | - |
| Methods | Description of analysis methods | string | - |
| Notes | Notes on data characteristics | string | - |
Data Preview
| | | | | | | | | | | | | |
| --- | --- | --- | --- | --- | --- | --- | --- | --- | --- | --- | --- | --- |
| Indicator Category | Indicator | Year | Gender | Race Ethnicity | Value | Place | Latitude | Longitude | Big Cities Health Coalition Requested Methodology | Source | Methods | Notes |
| HIV/AIDS | AIDS Diagnoses Rate (Per 100,000 people) | 2013 | Both | All | 30.4 | Atlanta (Fulton County), GA | 33.6126 | -84.4028 | AIDS cases diagnosed in 2012, 2013, 2014 (as available); crude rate per 100,000 pop using 2010 US Census figure. If 2012-2014 not available, provide three most recent years of data | Diagnoses numbers were obtained from the Georgia Department of Public Health HIV/AIDS Epidemiology Section HIV Surveillance Summary reports from 2011-2013. Population data was obtained from the 2010 US Census figures. | | |
| HIV/AIDS | AIDS Diagnoses Rate (Per 100,000 people) | 2012 | Both | All | 39.6 | Atlanta (Fulton County), GA | 33.6126 | -84.4028 | AIDS cases diagnosed in 2012, 2013, 2014 (as available); crude rate per 100,000 pop using 2010 US Census figure. If 2012-2014 not available, provide three most recent years of data | Diagnoses numbers were obtained from the Georgia Department of Public Health HIV/AIDS Epidemiology Section HIV Surveillance Summary reports from 2011-2013. Population data was obtained from the 2010 US Census figures. | | |
| HIV/AIDS | AIDS Diagnoses Rate (Per 100,000 people) | 2011 | Both | All | 41.7 | Atlanta (Fulton County), GA | 33.6126 | -84.4028 | AIDS cases diagnosed in 2012, 2013, 2014 (as available); crude rate per 100,000 pop using 2010 US Census figure. If 2012-2014 not available, provide three most recent years of data | Diagnoses numbers were obtained from the Georgia Department of Public Health HIV/AIDS Epidemiology Section HIV Surveillance Summary reports from 2011-2013. Population data was obtained from the 2010 US Census figures. | | |
| Cancer | All Types of Cancer Mortality Rate (Age-Adjusted; Per 100,000 people) | 2013 | Male | All | 195.8 | Atlanta (Fulton County), GA | 33.6126 | -84.4028 | 2012, 2013, 2014; per 100,000 population using 2010 US Census figures, age adjusted to the year 2000 standard population. If 2012-2014 not available, provide three most recent years of data. Suggested ICD-10 codes: C00-C97 | National Center for Health Statistics (NCHS), CDC | | |
| Cancer | All Types of Cancer Mortality Rate (Age-Adjusted; Per 100,000 people) | 2013 | Female | All | 135.5 | Atlanta (Fulton County), GA | 33.6126 | -84.4028 | 2012, 2013, 2014; per 100,000 population using 2010 US Census figures, age adjusted to the year 2000 standard population. If 2012-2014 not available, provide three most recent years of data. Suggested ICD-10 codes: C00-C97 | National Center for Health Statistics (NCHS), CDC | | |
| Cancer | All Types of Cancer Mortality Rate (Age-Adjusted; Per 100,000 people) | 2013 | Both | All | 159.3 | Atlanta (Fulton County), GA | 33.6126 | -84.4028 | 2012, 2013, 2014; per 100,000 population using 2010 US Census figures, age adjusted to the year 2000 standard population. If 2012-2014 not available, provide three most recent years of data. Suggested ICD-10 codes: C00-C97 | National Center for Health Statistics (NCHS), CDC | | |
| Cancer | All Types of Cancer Mortality Rate (Age-Adjusted; Per 100,000 people) | 2012 | Male | All | 199.2 | Atlanta (Fulton County), GA | 33.6126 | -84.4028 | 2012, 2013, 2014; per 100,000 population using 2010 US Census figures, age adjusted to the year 2000 standard population. If 2012-2014 not available, provide three most recent years of data. Suggested ICD-10 codes: C00-C97 | National Center for Health Statistics (NCHS), CDC | | |
| Cancer | All Types of Cancer Mortality Rate (Age-Adjusted; Per 100,000 people) | 2012 | Female | All | 137.6 | Atlanta (Fulton County), GA | 33.6126 | -84.4028 | 2012, 2013, 2014; per 100,000 population using 2010 US Census figures, age adjusted to the year 2000 standard population. If 2012-2014 not available, provide three most recent years of data. Suggested ICD-10 codes: C00-C97 | National Center for Health Statistics (NCHS), CDC | | |
| Cancer | All Types of Cancer Mortality Rate (Age-Adjusted; Per 100,000 people) | 2012 | Both | All | 160.3 | Atlanta (Fulton County), GA | 33.6126 | -84.4028 | 2012, 2013, 2014; per 100,000 population using 2010 US Census figures, age adjusted to the year 2000 standard population. If 2012-2014 not available, provide three most recent years of data. Suggested ICD-10 codes: C00-C97 | National Center for Health Statistics (NCHS), CDC | | |
| Cancer | All Types of Cancer Mortality Rate (Age-Adjusted; Per 100,000 people) | 2011 | Male | All | 196.2 | Atlanta (Fulton County), GA | 33.6126 | -84.4028 | 2012, 2013, 2014; per 100,000 population using 2010 US Census figures, age adjusted to the year 2000 standard population. If 2012-2014 not available, provide three most recent years of data. Suggested ICD-10 codes: C00-C97 | National Center for Health Statistics (NCHS), CDC | | |