Others titles
Problems Associated With Complaints
Housing and Development Complaint Records
Complaint Against Housing Company
Keywords
Housing Problems Complaints
Complaint Problems
Housing and Development Complaints
HPD Complaints
Department of Housing Preservation and Development
Housing and Development Complaint Problems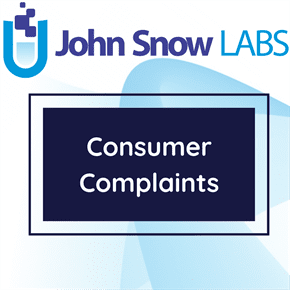 This dataset shows the Department of Housing Preservation and Development (HPD) complaints and information about problems associated with complaints.
Log in to download
Complexity
Get The Data
For getting access to data download links please read and accept the end-user license agreement.
Your Data License
Research

Non-Commercial, Share-Alike, Attribution

Free Forever

Commercial

Commercial Use, Remix & Adapt, White Label Log in to download
Description
The Department of Housing Preservation and Development (HPD) records complaints that are made by the public through the 311 Citizen Services Center, Code Enforcement Borough Offices or the internet for conditions which violate the New York City Housing Maintenance Code (HMC) or the New York State Multiple Dwelling Law (MDL). Each complaint is associated with one or more problems reported by the complainant. Problems are closed if a tenant verifies by phone that the condition was corrected or an inspection result is entered by an HPD inspector. A complaint is closed when all associated problems are closed.
Each new file will contain the information about complaints that were opened or closed during the month covered by the file. A complaint will be added to the file based on the date a complaint was received.
Complaints are identified by a ComplaintID. A complaint may be opened in one month and closed in another. In that case there will be an entry identified by the CompaintID in the first month showing that the Complaint was opened and an entry with a matching Complaint ID in the second month showing that the Complaint was closed. If a complaint is opened and closed in the same month, there will be one record for that complaint, showing its creation date as well as its closed status.
Several changes were implemented starting with the file available on October 1, 2013. First, the StatusDate field was added to the Problem element. Second, Complaints are now included if the status of any problem associated with the complaint changes. Third, to facilitate tracking of the lifecycle of complaints with all their problems, the October 1 file contains not only complaints whose status, or the status of any of its problems, changed in September, 2013, but also all complaints that were open as of September 30, 2013.
About this Dataset
Data Info
| | |
| --- | --- |
| Date Created | 2013-11-19 |
| Last Modified | 2020-06-03 |
| Version | 2020-06-03 |
| Update Frequency | Quarterly |
| Temporal Coverage | 2003-2020 |
| Spatial Coverage | United States |
| Source | John Snow Labs; Data City of New York; |
| Source License URL | |
| Source License Requirements | N/A |
| Source Citation | N/A |
| Keywords | Housing Problems Complaints, Complaint Problems, Housing and Development Complaints, HPD Complaints, Department of Housing Preservation and Development |
| Other Titles | Problems Associated With Complaints, Housing and Development Complaint Records, Complaint Against Housing Company |
Data Fields
| Name | Description | Type | Constraints |
| --- | --- | --- | --- |
| Problem_ID | Unique identifier of this problem | integer | level : Nominal |
| Complaint_ID | Unique identifier of the complaint this problem is associated with | integer | level : Nominal |
| Unit_Type_ID | Unique number to identify unit type | integer | level : Nominal |
| Unit_Type | Type of unit where the problem was reported (Apartment, Building, Public Area/Park) | string | - |
| Space_Type_ID | Unique number to identify Space type | integer | level : Nominal |
| Space_Type | Type of space where the problem was reported | string | - |
| Type_ID | Unique number to identify Problem Type | integer | level : Nominal |
| Type | Numeric code indicating the problem type | string | - |
| Major_Category_ID | Unique number to identify Problem Major Category | integer | level : Nominal |
| Major_Category | The major category of the problem | string | - |
| Minor_Category_ID | The minor category identity | integer | level : Nominal |
| Minor_Category | The minor category | string | - |
| Code_ID | Unique number to identify problem Code | integer | level : Nominal |
| Code | The problem code | string | - |
| Status_Of_Complaint | Current status of the complaint. | string | - |
| Status_Date | Date when the problem status was updated | date | - |
| Status_Description | Description of Status | string | - |
Data Preview
| | | | | | | | | | | | | | | | | |
| --- | --- | --- | --- | --- | --- | --- | --- | --- | --- | --- | --- | --- | --- | --- | --- | --- |
| Problem ID | Complaint ID | Unit Type ID | Unit Type | Space Type ID | Space Type | Type ID | Type | Major Category ID | Major Category | Minor Category ID | Minor Category | Code ID | Code | Status Of Complaint | Status Date | Status Description |
| 17307278 | 8412850 | 91 | APARTMENT | 543 | ENTIRE APARTMENT | 1 | EMERGENCY | 56 | DOOR/WINDOW | 337 | WINDOW FRAME | 2836 | LOOSE OR DEFECTIVE | CLOSE | 2017-03-31 | The Department of Housing Preservation and Development inspected the following conditions. No violations were issued. The complaint has been closed. |
| 17317058 | 8417365 | 91 | APARTMENT | 543 | ENTIRE APARTMENT | 3 | NON EMERGENCY | 63 | UNSANITARY CONDITION | 376 | PESTS | 2821 | MICE | CLOSE | 2017-03-16 | The Department of Housing Preservation and Development inspected the following conditions. No violations were issued. The complaint has been closed. |
| 17016467 | 8249017 | 91 | APARTMENT | 545 | ENTRANCE/FOYER | 1 | EMERGENCY | 56 | DOOR/WINDOW | 333 | DOOR | 2665 | LOCK BROKEN OR MISSING | CLOSE | 2017-03-03 | The Department of Housing Preservation and Development inspected the following conditions. No violations were issued. The complaint has been closed. |
| 14548958 | 6967900 | 91 | APARTMENT | 541 | BATHROOM | 1 | EMERGENCY | 9 | PLUMBING | 63 | BATHTUB/SHOWER | 2538 | BROKEN OR MISSING | CLOSE | 2014-07-29 | The Department of Housing Preservation and Development inspected the following conditions. Violations were issued. Information about specific violations is available at www.nyc.gov/hpd. |
| 14548959 | 6967900 | 91 | APARTMENT | 541 | BATHROOM | 3 | NON EMERGENCY | 9 | PLUMBING | 63 | BATHTUB/SHOWER | 2540 | FAUCET BROKEN/MISSING/LEAKING | CLOSE | 2014-08-04 | The Department of Housing Preservation and Development was not able to gain access to inspect the following conditions. The complaint has been closed. If the condition still exists, please file a new complaint. |
| 14548960 | 6967900 | 91 | APARTMENT | 543 | ENTIRE APARTMENT | 3 | NON EMERGENCY | 58 | FLOORING/STAIRS | 343 | FLOOR | 2691 | TILE BROKEN OR MISSING | CLOSE | 2014-08-04 | The Department of Housing Preservation and Development was not able to gain access to inspect the following conditions. The complaint has been closed. If the condition still exists, please file a new complaint. |
| 14548961 | 6967900 | 91 | APARTMENT | 541 | BATHROOM | 3 | NON EMERGENCY | 9 | PLUMBING | 63 | BATHTUB/SHOWER | 2541 | CHIPPED OR RUSTED | CLOSE | 2014-08-04 | The Department of Housing Preservation and Development was not able to gain access to inspect the following conditions. The complaint has been closed. If the condition still exists, please file a new complaint. |
| 14615271 | 6994958 | 20 | APARTMENT | 68 | ENTIRE APARTMENT | 1 | EMERGENCY | 59 | HEAT/HOT WATER | 349 | ENTIRE BUILDING | 2717 | NO HOT WATER | CLOSE | 2014-08-22 | The Department of Housing Preservation and Development was not able to gain access to your apartment or others in the building to inspect for a lack of heat or hot water. The complaint has been closed. If the condition still exists, please file a new complaint. |
| 14568548 | 6977138 | 91 | APARTMENT | 542 | BEDROOM | 4 | IMMEDIATE EMERGENCY | 28 | PAINT/PLASTER | 197 | CEILING | 2520 | COLLAPSING OR FALLING | CLOSE | 2014-07-29 | The Department of Housing Preservation and Development inspected the following conditions. No violations were issued. The complaint has been closed. |
| 14568549 | 6977138 | 91 | APARTMENT | 542 | BEDROOM | 3 | NON EMERGENCY | 28 | PAINT/PLASTER | 198 | WALL | 1364 | BULGING/HOLE/CRACKED | CLOSE | 2014-07-29 | The Department of Housing Preservation and Development inspected the following conditions. No violations were issued. The complaint has been closed. |