Others titles
List of Cell Lines From Human and Animal Species
Animal and Human Cell Line Catalog
Keywords
Cell Line
Genetic Cell Lines
List of Cell Lines
Human and animanl cell lines
Animal Cell Cultures as Models
Animal Cell Cultures
Animal Cell as Models
Immortalized Cell Line
Human and Animal Cell Lines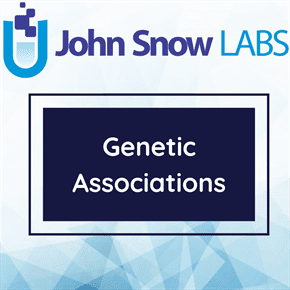 This dataset consists of a collection of cell lines by DSMZ (Deutsche Sammlung von Mikroorganismen und Zellkulturen Institute). This collection currently comprises more than 800 different immortalized cell cultures of primate, rodent, amphibian, fish, insect origin isolated from numerous tissues and hybridomas.
Log in to download
Complexity
Get The Data
For getting access to data download links please read and accept the end-user license agreement.
Your Data License
Research

Non-Commercial, Share-Alike, Attribution

Free Forever

Commercial

Commercial Use, Remix & Adapt, White Label Log in to download
Description
The use of animal cell cultures as models of human disease is an integral part of scientific research, providing taxonomic equivalents resembling human physiology. The study of animal cells also affords researchers greater understanding in areas of developmental biology, protein expression, and genetic evolution.
An immortalized cell line is a population of cells from a multicellular organism which would normally not proliferate indefinitely but, due to mutation, have evaded normal cellular senescence and instead can keep undergoing division. The cells can therefore be grown for prolonged periods in vitro. The mutations required for immortality can occur naturally or be intentionally induced for experimental purposes. Immortal cell lines are a very important tool for research into the biochemistry and cell biology of multicellular organisms.
While developing a new cell line; the following points should be kept in mind
– Record all data relevant to the origin of the tissue when starting a new cell line and keep tissue for DNA profiling.
– Make sure the names of new cell lines are unique.
– Acquired cell lines should come from a reliable source and must be authenticated to avoid misidentification.
– Authenticated cells should be banked for future use and cultures replaced regularly from frozen stock.
– Regulations often apply to the distribution of cell lines and only authenticated stocks should be distributed.
Cell lines can be developed in-house, acquired from other laboratories (if there is no more reliable source) or purchased from a cell bank. Whatever the source, it is essential to ensure that the cells are authenticated and free from contamination such as mycoplasma.
About this Dataset
Data Info
| | |
| --- | --- |
| Date Created | 2014-10-03 |
| Last Modified | 2022-01-21 |
| Version | 2022-01-21 |
| Update Frequency | Irregular |
| Temporal Coverage | N/A |
| Spatial Coverage | N/A |
| Source | John Snow Labs; Leibniz Institute DSMZ-German Collection of Microorganisms and Cell Cultures; |
| Source License URL | |
| Source License Requirements | N/A |
| Source Citation | N/A |
| Keywords | Cell Line, Genetic Cell Lines, List of Cell Lines, Human and animanl cell lines, Animal Cell Cultures as Models, Animal Cell Cultures, Animal Cell as Models, Immortalized Cell Line |
| Other Titles | List of Cell Lines From Human and Animal Species, Animal and Human Cell Line Catalog |
Data Fields
| Name | Description | Type | Constraints |
| --- | --- | --- | --- |
| Cell_Line_ID | Cell Line Identifier by DSMZ (Deutsche Sammlung von Mikroorganismen und Zellkulturen Institute) | string | - |
| DSMZ_Cell_Line_Number | Cell Line Number assigned by DSMZ | integer | level : Nominal |
| Nonstandard_Species_Name | Species name from which the cell line sample is taken | string | required : 1 |
| Name_of_Cell_Type | Name of the cell type based on differential regulation of the genes they contain. | string | - |
Data Preview
| | | | |
| --- | --- | --- | --- |
| Cell Line ID | DSMZ Cell Line Number | Nonstandard Species Name | Name of Cell Type |
| TLBR-3 | 906 | human | anaplastic large cell lymphoma |
| TLBR-2 | 905 | human | anaplastic large cell lymphoma |
| TLBR-1 | 904 | human | anaplastic large cell lymphoma |
| SU-DHL-7 | 903 | human | B cell lymphoma |
| SU-DHL-2 | 902 | human | B cell lymphoma |
| MaS-3 | 901 | human | urinary bladder carcinosarcoma |
| NCI-H209 | 900 | human | small cell lung carcinoma |
| RTgill-W1 | 899 | fish - rainbow trout | gill |
| NCI-BL1184 | 896 | human | B lymphoblastoid cells |
| HCC-366BL | 895 | human | B lymphoblastoid cells |