Others titles
Avoidable ER Cost Visits
Avoidable Emergency Room Visits CAE Means
Avoidable Emergency Room Visits US Healthcare
Avoidable Emergency Room Visits Utilization Rate
Avoidable Costs Emergency Room Visits
Keywords
ER Cost
CAE Means
US Healthcare
Utilization Rate
Avoidable Costs
ICD 10 Codes List
ICD 10 Procedure Code
ICD 10 Codes
ICD Codes
ICD-9 ICD-10 Avoidable Emergency Room Visits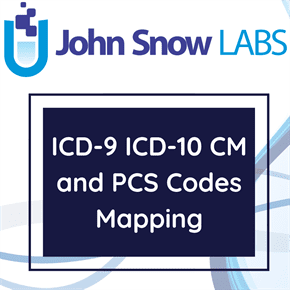 In July 2007, the Medi-Cal Managed Care Division of the California Department of Health Care Services (DHCS) initiated a statewide collaborative Quality Improvement Project (QIP) with all contracted managed care plans (plans) focused on reducing avoidable emergency room (ER) visits among Medi-Cal managed care beneficiaries. This dataset showcases this avoidable emergency room (ER) visits.
Log in to download
Complexity
Get The Data
For getting access to data download links please read and accept the end-user license agreement.
Your Data License
Research

Non-Commercial, Share-Alike, Attribution

Free Forever

Commercial

Commercial Use, Remix & Adapt, White Label Log in to download
Description
"Avoidable" ER visits are defined as visits with a primary diagnosis that match the diagnosis codes selected by the ER collaborative. This list does not include all possible avoidable visit codes. Many additional diagnosis codes could also represent avoidable visits, but were not selected by the collaborative. The rate of avoidable ER visits used in Measure II represents the percentage of all ER visits that match the selected "avoidable" diagnosis codes.
The collaborative defined an avoidable ER visit as a visit which could have been more appropriately managed and/or referred to a primary care provider in an office or clinic setting. As part of DHCS' s contract requirements in the area of quality assurance, all contracted plans, with the exception of specialty plans, are required to participate in DHCS's Statewide Collaborative QIP (collaborative).
About this Dataset
Data Info
| | |
| --- | --- |
| Date Created | 2008-08-01 |
| Last Modified | 2008-08-01 |
| Version | 2008-08-01 |
| Update Frequency | Irregular |
| Temporal Coverage | N/A |
| Spatial Coverage | United States |
| Source | John Snow Labs; California Department of Healthcare Service; |
| Source License URL | |
| Source License Requirements | N/A |
| Source Citation | N/A |
| Keywords | ER Cost, CAE Means, US Healthcare, Utilization Rate, Avoidable Costs, ICD 10 Codes List, ICD 10 Procedure Code, ICD 10 Codes, ICD Codes |
| Other Titles | Avoidable ER Cost Visits, Avoidable Emergency Room Visits CAE Means, Avoidable Emergency Room Visits US Healthcare, Avoidable Emergency Room Visits Utilization Rate, Avoidable Costs Emergency Room Visits |
Data Fields
| Name | Description | Type | Constraints |
| --- | --- | --- | --- |
| ICD9 | The International Classification of Diseases, Ninth Revision, Clinical Modification (ICD-9-CM) is the U.S. health system's adaptation of international ICD-9 standard list of six-character alphanumeric codes to describe diagnoses. Standardizing codes improves consistency among physicians in recording patient symptoms and diagnoses for the purposes of payer claims reimbursement and clinical research. | string | unique : 1required : 1maxLength : 6 |
| ICD10 | The International Classification of Diseases, Tenth Revision, Clinical Modification (ICD-10-CM) is a system used by physicians and other healthcare providers to classify and code all diagnoses, symptoms and procedures recorded in conjunction with hospital care in the United States. | string | required : 1maxLength : 7 |
| Long_Description | Long (full line / sentence) description of the code | string | required : 1 |
| Short_Description | Shortened, fixed length description of the code | string | required : 1 |
Data Preview
| | | | |
| --- | --- | --- | --- |
| ICD9 | ICD10 | Long Description | Short Description |
| 110.5 | B355 | Tuberculosis of lung, infiltrative, tubercle bacilli not found by bacteriological examination, but tuberculosis confirmed histologically | TB lung infiltr-histo dx |
| 112.0 | B3783 | Tuberculosis of lung with cavitation, unspecified | TB lung w cavity-unspec |
| 112.1 | B373 | Tuberculosis of lung with cavitation, bacteriological or histological examination not done | TB lung w cavity-no exam |
| 112.2 | B3742 | Tuberculosis of lung with cavitation, bacteriological or histological examination unknown (at present) | TB lung cavity-exam unkn |
| 112.3 | B372 | Tuberculosis of lung with cavitation, tubercle bacilli found (in sputum) by microscopy | TB lung w cavit-micro dx |
| 112.82 | B3784 | Candidal otitis externa | Candidal otitis externa |
| 112.84 | B3781 | Candidal esophagitis | Candidal esophagitis |
| 112.85 | B3782 | Candidal enteritis | Candidal enteritis |
| 112.89 | B37.89 | Other candidiasis of other specified sites | Candidiasis site NEC |
| 112.9 | B37.9 | Candidiasis of unspecified site | Candidiasis site NOS |