Others titles
Inpatient Rehabilitation Facility Compare
General Information about Inpatient Rehabilitation
Inpatient Rehabilitation Quality of Care General Information
Keywords
Rehabilitation Center
Rehab
Rehab Centers
Inpatient Rehabilitation Facility (IRF)
IRF General Information
Rehabilitation Services
Quality of Care
Rehabilitation Statistics
Inpatient Rehabilitation Facility General Information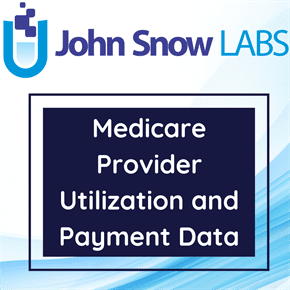 This dataset shows characteristics of the Inpatient Rehabilitation Facilities (IRFs) that are shown on Inpatient Rehabilitation Facility Compare. It includes a list of IRFs with information such as address, phone number, ownership data and more. This dataset also shows the information about Centers for Medicare & Medicaid Services (CMS) Regions where each of the IRFs are located.
Log in to download
Complexity
Get The Data
For getting access to data download links please read and accept the end-user license agreement.
Your Data License
Research

Non-Commercial, Share-Alike, Attribution

Free Forever

Commercial

Commercial Use, Remix & Adapt, White Label Log in to download
Description
Inpatient rehabilitation care is also known as hospital-level, or acute, rehabilitation care. This sophisticated level of care is not available in other settings, such as nursing homes, skilled nursing facilities, assisted living centers or extended care centers.
This dataset is about general information regarding Inpatient Rehabilitation Facility (IRF). It contains general information regarding IRFs such as address, phone number, ownership data, Centers for Medicare & Medicaid Services (CMS) Regions and many more.
Inpatient rehabilitation is for patients who require intensive, interdisciplinary rehabilitation services. Such inpatient programs are designed to improve function and promote each patient's highest degree of independence. Many patients with conditions like stroke or brain injury, who need an intensive rehabilitation program, are transferred to an inpatient rehabilitation facility.
The quality of patient care that inpatient rehabilitation facilities provide to patients can vary from facility to facility. Inpatient Rehabilitation Facility Compare opens a new tab reports information on over 1,100 facilities across the U.S. and allows patients, family members, and healthcare providers to get a snapshot of the quality of care each facility provides. It enables a person to compare inpatient rehabilitation facilities based on important indicators of quality, like how often patients get infections or pressure ulcers. This information:
– Help individuals to make more informed decisions about where they get their health care.
– Encourages inpatient rehabilitation facilities to improve the quality of care they provide to patients.
The Acute Inpatient Rehabilitation Unit helps patients experiencing a loss of function from injury or illness to become as independent as possible in the activities of daily living so that they may return home and re-enter the community. Rehabilitation professionals patiently teach patients to maximize function based on their abilities and needs. For instance, patients in therapy can regain the ability to walk after a fall or amputation, talk following a stroke, or re-learn personal hygiene after a serious illness.
About this Dataset
Data Info
| | |
| --- | --- |
| Date Created | 2016-03-29 |
| Last Modified | 2022-11-10 |
| Version | 2022-11-10 |
| Update Frequency | Quarterly |
| Temporal Coverage | N/A |
| Spatial Coverage | United States |
| Source | John Snow Labs; Centers for Medicare & Medicaid Services (CMS); |
| Source License URL | |
| Source License Requirements | N/A |
| Source Citation | N/A |
| Keywords | Rehabilitation Center, Rehab, Rehab Centers, Inpatient Rehabilitation Facility (IRF), IRF General Information, Rehabilitation Services, Quality of Care, Rehabilitation Statistics |
| Other Titles | Inpatient Rehabilitation Facility Compare, General Information about Inpatient Rehabilitation, Inpatient Rehabilitation Quality of Care General Information |
Data Fields
| Name | Description | Type | Constraints |
| --- | --- | --- | --- |
| CMS_Certification_Number_CCN | CMS certification number (CCN). Identification number of the hospital within the CMS dataset. | string | required : 1 |
| Facility_Name | Name of the facility (also referred to as the provider) | string | required : 1 |
| Facility_Address_Line1 | Main street address information of the hospital. | string | required : 1 |
| Facility_Address_Line2 | Main street address information of the hospital. | string | - |
| Facility_City | Mailing city. The city in the main street address of the hospital. | string | required : 1 |
| State_Abbreviation | Two letter abbreviation for different states of U.S. | string | required : 1 |
| Zip_Code | 5 digit postal zip code in the mailing address of the hospital. | integer | level : Nominalrequired : 1 |
| County | Mailing county of the hospital. | string | - |
| Phone_Number | Main phone number of the hospital. 3-digit area code plus 7-digit telephone number. | string | - |
| CMS_Region | Indicates the Regional Offices of the Centers for Medicare & Medicaid Services (CMS). CMS Regional Offices are the agency's state and local presence. Regional field staff work closely with beneficiaries, health care providers, state governments, CMS contractors, community groups and others to provide education and address questions. The ten regions to provide health care have been assigned the following codes: | integer | level : Ordinalrequired : 1 |
| Ownership_Type | Indicates the ownership type of hospital. According to the findings of this study, the five types of ownership are: | string | required : 1 |
| Certification_Date | Indicates the Certification date of the hospital. | date | - |
Data Preview
| | | | | | | | | | | | |
| --- | --- | --- | --- | --- | --- | --- | --- | --- | --- | --- | --- |
| CMS Certification Number CCN | Facility Name | Facility Address Line1 | Facility Address Line2 | Facility City | State Abbreviation | Zip Code | County | Phone Number | CMS Region | Ownership Type | Certification Date |
| 13025 | ENCOMPASS HEALTH LAKESHORE REHABILITATION HOSPITAL | 3800 RIDGEWAY DRIVE | | BIRMINGHAM | AL | 35209 | Jefferson | (205) 8682000 | 4 | For profit | 1983-10-01 |
| 13028 | ENCOMPASS REHABILITATION HOSPITAL OF MONTGOMERY | 4465 NARROW LANE RD | | MONTGOMERY | AL | 36116 | Montgomery | (334) 2847821 | 4 | For profit | 1987-05-11 |
| 13029 | ENCOMPASS HEALTH REHABILITATION HOSPITAL NORTH AL | 1490 HIGHWAY 72 E | | HUNTSVILLE | AL | 35811 | Madison | (205) 5352300 | 4 | For profit | 1987-06-04 |
| 13030 | ENCOMPASS HEALTH REHABILITATION HOSPITAL OF DOTHAN | 1736 EAST MAIN STREET | | DOTHAN | AL | 36301 | Houston | (334) 7126333 | 4 | For profit | 1994-05-12 |
| 13031 | ENCOMPASS HEALTH REHABILITATION HOSPITAL OF SHELBY | 900 OAK MOUNTAIN COMMONS LANE | | PELHAM | AL | 35124 | Shelby | (205) 2167621 | 4 | For profit | 2018-05-25 |
| 13032 | ENCOMPASS HEALTH REHABILITATION HOSPITAL GADSDEN | 801 GOODYEAR AVE | | GADSDEN | AL | 35903 | Etowah | (256) 4395000 | 4 | For profit | 2001-08-14 |
| 13033 | REGIONAL REHABILITATION HOSPITAL | 3715 US HIGHWAY 431 NORTH | | PHENIX CITY | AL | 36867 | Russell | (334) 7322200 | 4 | For profit | 2003-11-12 |
| 01T011 | ST. VINCENTS EAST REHABILITATION CENTER | 50 MEDICAL PARK EAST DRIVE | | BIRMINGHAM | AL | 35235 | Jefferson | (205) 8383672 | 4 | Nonprofit | 1998-04-30 |
| 01T029 | EAMC LANIER | 2000 PEPPERELL PARKWAY. | | OPELIKA | AL | 36801 | Lee | (502) 5966346 | 4 | Government | 2016-10-01 |
| 01T033 | SPAIN REHABILITATION CENTER | SRC 223E | | BIRMINGHAM | AL | 35249 | Jefferson | (205) 9344940 | 4 | Government | 1997-10-01 |