Others titles
Milk and Dairy Products Supply and Demand
Milk Cost and Utilization of Milk and Milk Products
Supply and Utilization of All Dairy Products on a Milk-Fat Milk-Equivalent Basis
Keywords
Milk Production and Supply
Dairy Milk Product Imports
Milk Equivalent
Dairy Milk Products
Milk Consumption Statistics
Milk Consumption
Dairy Industry
Dairy Consumption Statistics
Milk Consumption Per Capita
Milk Consumption Worldwide
Milk Supply and Dairy Products Utilization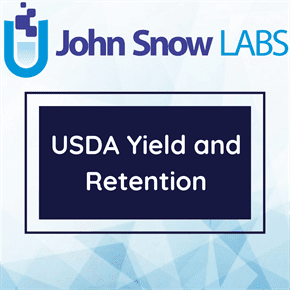 This dataset includes data on dairy product per capita consumption; fluid milk sales; milk supply by State and region; milk production and supply and utilization of milk in all dairy products.
Log in to download
Complexity
Get The Data
For getting access to data download links please read and accept the end-user license agreement.
Your Data License
Research

Non-Commercial, Share-Alike, Attribution

Free Forever

Commercial

Commercial Use, Remix & Adapt, White Label Log in to download
Description
Milk is produced in all 50 States, with the major producing States in the West and North. Dairy farms, overwhelmingly family-owned and managed, are generally members of producer cooperatives. The industry has seen a consistent decline in the number of operations, matched by a rise in the number of cows per operation. Dairy products include fluid beverage milk, cheese, butter, ice cream, yogurt, dry milk products, condensed milk, and whey products.
Economic Research Service (ERS) provides commercial disappearance tables for seven product categories: butter, nonfat dry milk, American cheese, other-than-American cheese, dry whey, whey protein concentrate, and lactose. Commercial disappearance tables include total commercial disappearance, domestic commercial disappearance, and the elements that go into calculating commercial disappearance numbers. Monthly data are provided from 1970 to 2016.
Milk is made up of water, milk fat, and skim solids (protein, lactose, ash, and trace elements). Milk equivalents are measured on both a milk-fat basis and a skim-solids basis. The milk-fat and skim-solids content of milk vary from year to year, month to month, cattle breed to cattle breed, and even cow to cow. Most farm milk in the United States averages about 87.5 percent water, 8.8 percent skim solids, and 3.7 percent milk fat.
To account for the supply and use of milk in all products, it is necessary to either account for the milk solids (milk fat or skim solids) or the equivalent amount of milk (on a milk-fat or skim-solids basis) associated with commercial stocks, imports, exports, and net Government removals of the products. Conversion factors associated with milk fat and skim solids are used for this accounting.
Note:
– For 1995 through the most current year, the milk-equivalent value of stocks is calculated from commercial and Government stocks of butter, American cheese, other-than-American cheese, nonfat dry milk, dry whole milk, canned milk, whey products, and lactose. For years prior to 1995, stocks of whey products and lactose are not included in the calculation, and different conversion factors are used.
– Before 1995, imports and exports include butter-equivalent of milk fats and oils.
About this Dataset
Data Info
| | |
| --- | --- |
| Date Created | 2017-09-05 |
| Last Modified | 2021-09-30 |
| Version | 2021-09-30 |
| Update Frequency | Annual |
| Temporal Coverage | 1970-2021 |
| Spatial Coverage | United States |
| Source | John Snow Labs; USDA National Agricultural Statistics Service, USDA Farm Service Agency, USDA Foreign Agriculture Service, U.S. Department of Commerce Bureau of the Census, USDA Economic Research Service calculations; |
| Source License URL | |
| Source License Requirements | N/A |
| Source Citation | N/A |
| Keywords | Milk Production and Supply, Dairy Milk Product Imports, Milk Equivalent, Dairy Milk Products, Milk Consumption Statistics, Milk Consumption, Dairy Industry, Dairy Consumption Statistics, Milk Consumption Per Capita, Milk Consumption Worldwide |
| Other Titles | Milk and Dairy Products Supply and Demand, Milk Cost and Utilization of Milk and Milk Products, Supply and Utilization of All Dairy Products on a Milk-Fat Milk-Equivalent Basis |
Data Fields
| Name | Description | Type | Constraints |
| --- | --- | --- | --- |
| Year | Year of data calculation | date | required : 1 |
| Milk_Production | Production of milk in million pounds | number | required : 1 |
| Milk_Imports | Milk imports in million pounds | number | required : 1 |
| Milk_Beginning_Stocks | Milk beginning stocks in million pounds | number | required : 1 |
| Milk_Total_Supply | Total milk supply in million pounds | number | required : 1 |
| Milk_Ending_Stocks | Ending Stocks of milk after disappearance | number | level : Ratiorequired : 1 |
| Milk_Total_Utilization | Total milk utilization in million pounds | number | required : 1 |
| Milk_Foreign_Exports | Foreign exports of milk in million pounds | number | required : 1 |
| Milk_Shipments_to_US_Territories | Shipment of milk to US territories in million pounds | number | required : 1 |
| Milk_Fed_to_Calves | Milk fed to calves in million pounds | number | required : 1 |
| Milk_Other_Uses | indicates that the other uses of milk in pounds | number | required : 1 |
| Milk_Domestic_Use | Domestic/human use of milk in million pounds | number | required : 1 |
| Milk_Utilization_Per_Capita | Milk utilization per capita in pounds | number | required : 1 |
| Butter_Production | Butter production in million pounds | number | required : 1 |
| Butter_Imports | Butter imports in million pounds | number | required : 1 |
| Butter_Beginning_Stocks | Beginning stocks of butter in million pounds | number | required : 1 |
| Butter_Total_Supply | Total supply of butter in million pounds | number | required : 1 |
| Butter_Ending_Stocks | Ending stocks of butter in million pounds | number | required : 1 |
| Butter_Total_Utilization | Total butter utilization in million pounds | number | required : 1 |
| Butter_Foreign_Exports | Butter foreign exports in million pounds | number | required : 1 |
| Butter_Shipments_to_US_Territories | Shipment of butter in million pounds | number | required : 1 |
| Butter_Donated | Amount of butter donated in million pounds | number | required : 1 |
| Butter_Domestic_Use | Domestic/human use of butter in million pounds | number | required : 1 |
| Butter_Utilization_Per_Capita | Per capita butter utilization in pounds | number | required : 1 |
| NDM_Production | Nonfat dry milk (NDM) production in million pounds | number | required : 1 |
| SMP_Production | Skim Milk Powder (SMP) production in million pounds | number | required : 1 |
| Dry_Skim_Milk_Production_for_Animal_Use | | number | required : 1 |
| NDM_and_SMP_Total_Production | Total production of Nonfat dry milk (NDM) and Skim Milk Powder (SMP) in million pounds | number | required : 1 |
| NDM_and_SMP_Imports | Nonfat dry milk (NDM) and Skim Milk Powder (SMP) imports in million pounds | number | required : 1 |
| NDM_and_SMP_Beginning_Stocks | Nonfat dry milk (NDM) and (Skim Milk Powder) SMP beginning stocks in million pounds | number | required : 1 |
| Dry_Skim_Milk_for_Animal_Use_Beginning_Stocks | Beginning stocks of dry skim milk for animals in million pounds | number | required : 1 |
| NDM_and_SMP_Total_Beginning_Stocks | Total beginning stocks of Nonfat dry milk (NDM) and (Skim Milk Powder) SMP in million pounds | number | required : 1 |
| NDM_and_SMP_Total_Supply | Nonfat dry milk (NDM) and Skim Milk Powder (SMP) total supply in million pounds | number | required : 1 |
| NDM_and_SMP_Ending_Stocks | Nonfat dry milk (NDM) and Skim Milk Powder (SMP) ending stocks in million pounds | number | required : 1 |
| Dry_Skim_Milk_for_Animal_Use_Ending_Stocks | Ending stocks of dry skim milk for animals in million pounds | number | required : 1 |
| NDM_and_SMP_Total_Ending_Stocks | Total ending stocks of Nonfat dry milk (NDM) and Skim Milk Powder (SMP) in million pounds | number | required : 1 |
| NDM_and_SMP_Total_Utilization | Nonfat dry milk (NDM) and (Skim Milk Powder) SMP total utilization in million pounds | number | required : 1 |
| NDM_and_SMP_Foreign_Exports | Nonfat dry milk (NDM) and (Skim Milk Powder) SMP exports in million pounds | number | required : 1 |
| NDM_and_SMP_Shipments_to_US_Territories | Nonfat dry milk (NDM) and (Skim Milk Powder) SMP shipments to US territories in million pounds | number | required : 1 |
| NDM_and_SMP_Fed_to_Animals | Nonfat dry milk (NDM) and (Skim Milk Powder) SMP amounts fed to animals in million pounds | number | required : 1 |
| NDM_and_SMP_Donated | Nonfat dry milk (NDM) and (Skim Milk Powder) SMP donated in million pounds | number | required : 1 |
| NDM_and_SMP_Domestic_Use | Nonfat dry milk (NDM) and (Skim Milk Powder) SMP domestic/human use in million pounds | number | required : 1 |
| NDM_and_SMP_Utilization_Per_Capita | Nonfat dry milk (NDM) and (Skim Milk Powder) SMP utilization in pounds | number | required : 1 |
| Condensed_and_Evaporated_Milk_Production | Condensed and evaporated milk production in million pounds | number | required : 1 |
| Condensed_and_Evaporated_Milk_Imports | Condensed and evaporated milk imports in million pounds | number | required : 1 |
| Condensed_and_Evaporated_Milk_Beginning_Stocks | Condensed and evaporated milk beginning stocks in million pounds | number | required : 1 |
| Condensed_and_Evaporated_Milk_Total_Supply | Condensed and evaporated milk total supply in million pounds | number | required : 1 |
| Condensed_and_Evaporated_Milk_Ending_Stocks | Condensed and evaporated milk ending stocks in million pounds | number | required : 1 |
| Condensed_and_Evaporated_Milk_Total_Utilization | Condensed and evaporated milk total utilization in million pounds | number | required : 1 |
| Condensed_and_Evaporated_Milk_Exports | Condensed and evaporated milk exports in million pounds | number | required : 1 |
| Condensed_and_Evaporated_Milk_Shipments_to_US_Territories | Condensed and evaporated milk shipments to US territories in million pounds | number | required : 1 |
| Condensed_and_Evaporated_Milk_Domestic_Use | Condensed and evaporated milk domestic/human use in million pounds | number | required : 1 |
| Condensed_and_Evaporated_Milk_Utilization_Per_Capita | Condensed and evaporated milk utilization per capita in pounds | number | required : 1 |
| American_Cheese_Production | American cheese production in million pounds | number | required : 1 |
| American_Cheese_Imports | American cheese imports in million pounds | number | required : 1 |
| American_Cheese_Beginning_Stocks | American cheese beginning stocks in million pounds | number | required : 1 |
| American_Cheese_Total_Supply | American cheese total supply in million pounds | number | required : 1 |
| American_Cheese_Ending_Stocks | American cheese ending stocks in million pounds | number | required : 1 |
| American_Cheese_Total_Utilization | American cheese total utilization in million pounds | number | required : 1 |
| American_Cheese_Exports | American cheese exports in million pounds | number | required : 1 |
| American_Cheese_Shipments_to_US_Territories | American cheese shipments to US territories in million pounds | number | required : 1 |
| American_Cheese_Donated | American cheese donated in million pounds | number | required : 1 |
| American_Cheese_Domestic_Use | American cheese domestic/human use in million pounds | number | required : 1 |
| American_Cheese_Utilization_Per_Capita | American cheese utilization per capita in pounds | number | required : 1 |
| Other_Than_American_Cheese_Production | Other than American cheese production in million pounds | number | required : 1 |
| Other_Than_American_Cheese_Imports | Other than American cheese imports in million pounds | number | required : 1 |
| Other_Than_American_Cheese_Beginning_Stocks | Other than American cheese beginning stocks in million pounds | number | required : 1 |
| Other_Than_American_Cheese_Total_Supply | Other than American cheese total supply in million pounds | number | required : 1 |
| Other_Than_American_Cheese_Ending_Stocks | Other than American cheese ending stocks in million pounds | number | required : 1 |
| Other_Than_American_Cheese_Total_Utilization | Other than American cheese total utilization in million pounds | number | required : 1 |
| Other_Than_American_Cheese_Exports | Other than American cheese exports in million pounds | number | required : 1 |
| Other_Than_American_Cheese_Shipments_to_US_Territories | Other than American cheese shipments to US territories in million pounds | number | required : 1 |
| Other_Than_American_Cheese_Domestic_Use | Other than American cheese domestic/human use in million pounds | number | required : 1 |
| Other_Than_American_Cheese_Utilization_Per_Capita | Other than American cheese utilization per capita in pounds | number | required : 1 |
Data Preview
| | | | | | | | | | | | | | | | | | | | | | | | | | | | | | | | | | | | | | | | | | | | | | | | | | | | | | | | | | | | | | | | | | | | | | | | | | |
| --- | --- | --- | --- | --- | --- | --- | --- | --- | --- | --- | --- | --- | --- | --- | --- | --- | --- | --- | --- | --- | --- | --- | --- | --- | --- | --- | --- | --- | --- | --- | --- | --- | --- | --- | --- | --- | --- | --- | --- | --- | --- | --- | --- | --- | --- | --- | --- | --- | --- | --- | --- | --- | --- | --- | --- | --- | --- | --- | --- | --- | --- | --- | --- | --- | --- | --- | --- | --- | --- | --- | --- | --- | --- |
| Year | Milk Production | Milk Imports | Milk Beginning Stocks | Milk Total Supply | Milk Ending Stocks | Milk Total Utilization | Milk Foreign Exports | Milk Shipments to US Territories | Milk Fed to Calves | Milk Other Uses | Milk Domestic Use | Milk Utilization Per Capita | Butter Production | Butter Imports | Butter Beginning Stocks | Butter Total Supply | Butter Ending Stocks | Butter Total Utilization | Butter Foreign Exports | Butter Shipments to US Territories | Butter Donated | Butter Domestic Use | Butter Utilization Per Capita | NDM Production | SMP Production | Dry Skim Milk Production for Animal Use | NDM and SMP Total Production | NDM and SMP Imports | NDM and SMP Beginning Stocks | Dry Skim Milk for Animal Use Beginning Stocks | NDM and SMP Total Beginning Stocks | NDM and SMP Total Supply | NDM and SMP Ending Stocks | Dry Skim Milk for Animal Use Ending Stocks | NDM and SMP Total Ending Stocks | NDM and SMP Total Utilization | NDM and SMP Foreign Exports | NDM and SMP Shipments to US Territories | NDM and SMP Fed to Animals | NDM and SMP Donated | NDM and SMP Domestic Use | NDM and SMP Utilization Per Capita | Condensed and Evaporated Milk Production | Condensed and Evaporated Milk Imports | Condensed and Evaporated Milk Beginning Stocks | Condensed and Evaporated Milk Total Supply | Condensed and Evaporated Milk Ending Stocks | Condensed and Evaporated Milk Total Utilization | Condensed and Evaporated Milk Exports | Condensed and Evaporated Milk Shipments to US Territories | Condensed and Evaporated Milk Domestic Use | Condensed and Evaporated Milk Utilization Per Capita | American Cheese Production | American Cheese Imports | American Cheese Beginning Stocks | American Cheese Total Supply | American Cheese Ending Stocks | American Cheese Total Utilization | American Cheese Exports | American Cheese Shipments to US Territories | American Cheese Donated | American Cheese Domestic Use | American Cheese Utilization Per Capita | Other Than American Cheese Production | Other Than American Cheese Imports | Other Than American Cheese Beginning Stocks | Other Than American Cheese Total Supply | Other Than American Cheese Ending Stocks | Other Than American Cheese Total Utilization | Other Than American Cheese Exports | Other Than American Cheese Shipments to US Territories | Other Than American Cheese Domestic Use | Other Than American Cheese Utilization Per Capita |
| 1970 | 117007 | 1874 | 5192 | 124073 | 5776 | 118297 | 442 | 522 | 1702 | 0 | 115631 | 564 | 1137.02 | 2 | 89 | 1228.02 | 119 | 1109.248 | 2 | 7 | 168 | 1100.248 | 5.4 | 1444.36 | 0 | 12 | 1456.0339999999999 | 2 | 222.0 | 0 | 222.0 | 1680.0339999999999 | 137.915 | 0 | 137.915 | 1542.119 | 416 | 16 | 20 | 126 | 1089.7803509999999 | 5.3 | 1514.1529999999998 | 3 | 150 | 1667.1529999999998 | 116 | 1551.33 | 50 | 63 | 1438.33 | 7.0 | 1423.399 | 16 | 265 | 1704.399 | 254 | 1450.399 | 4 | 12 | 46 | 1434.399 | 7.0 | 778.029 | 145 | 52 | 975.029 | 70 | 904.53 | 3 | 5 | 896.53 | 4.4 |
| 1971 | 118566 | 1346 | 5776 | 125688 | 5073 | 120615 | 2552 | 568 | 1635 | 0 | 115860 | 558 | 1143.695 | 2 | 119 | 1264.47 | 97 | 1167.62 | 93 | 6 | 171 | 1068.62 | 5.1 | 1417.648 | 0 | 11 | 1429.0439999999999 | 2 | 137.915 | 0 | 137.915 | 1568.9589999999998 | 89.531 | 0 | 89.531 | 1479.4279999999999 | 358 | 17 | 14 | 130 | 1090.8868929999999 | 5.3 | 1492.384 | 3 | 116 | 1611.207 | 89 | 1522.392 | 68 | 56 | 1398.392 | 6.7 | 1511.5079999999998 | 17 | 254 | 1782.5079999999998 | 242 | 1540.5079999999998 | 4 | 16 | 75 | 1520.5079999999998 | 7.3 | 862.807 | 119 | 70 | 1052.306 | 65 | 986.938 | 3 | 6 | 977.938 | 4.7 |
| 1972 | 120025 | 1694 | 5073 | 126792 | 5502 | 121290 | 1528 | 677 | 1624 | 0 | 117461 | 560 | 1101.91 | 2 | 97 | 1200.76 | 107 | 1093.287 | 44 | 10 | 159 | 1039.287 | 5.0 | 1223.4560000000001 | 0 | 13 | 1236.309 | 2 | 89.531 | 0 | 89.531 | 1327.84 | 44.857 | 0 | 44.857 | 1282.983 | 282 | 23 | 15 | 107 | 963.0617476 | 4.6 | 1435.056 | 2 | 89 | 1525.871 | 80 | 1445.391 | 55 | 72 | 1318.391 | 6.3 | 1644.287 | 15 | 242 | 1901.287 | 269 | 1632.287 | 4 | 17 | 46 | 1611.287 | 7.7 | 960.318 | 164 | 65 | 1189.6860000000001 | 62 | 1127.68 | 3 | 6 | 1118.68 | 5.3 |
| 1973 | 115491 | 3860 | 5502 | 124853 | 4401 | 120452 | 664 | 638 | 1584 | 0 | 117566 | 555 | 918.618 | 56 | 107 | 1082.09 | 46 | 1035.7089999999998 | 4 | 13 | 162 | 1018.709 | 4.8 | 916.57 | 0 | 10 | 926.322 | 267 | 44.857 | 0 | 44.857 | 1238.1789999999999 | 74.585 | 0 | 74.585 | 1163.594 | 18 | 19 | 13 | 58 | 1114.031498 | 5.3 | 1338.5420000000001 | 3 | 80 | 1422.0220000000002 | 69 | 1352.805 | 43 | 58 | 1251.805 | 5.9 | 1672.515 | 28 | 269 | 1969.515 | 290 | 1679.515 | 4 | 16 | 4 | 1659.515 | 7.8 | 1012.835 | 202 | 62 | 1276.8410000000001 | 68 | 1209.3319999999999 | 3 | 7 | 1199.3319999999999 | 5.7 |
| 1974 | 115586 | 2923 | 4401 | 122910 | 5788 | 117122 | 579 | 576 | 1558 | 0 | 114409 | 535 | 961.7239999999999 | 2 | 46 | 1010.1 | 49 | 960.8760000000001 | 1 | 6 | 48 | 953.8760000000001 | 4.5 | 1019.916 | 0 | 6 | 1025.539 | 115 | 74.585 | 0 | 74.585 | 1215.124 | 293.203 | 0 | 293.203 | 921.921 | 9 | 18 | 10 | 46 | 885.3473467 | 4.1 | 1284.7160000000001 | 3 | 69 | 1356.933 | 79 | 1277.734 | 43 | 58 | 1176.734 | 5.5 | 1858.602 | 112 | 290 | 2260.6020000000003 | 421 | 1839.602 | 5 | 24 | 43 | 1810.602 | 8.5 | 1078.768 | 204 | 68 | 1350.277 | 73 | 1277.16 | 3 | 4 | 1270.16 | 5.9 |
| 1975 | 115398 | 1669 | 5788 | 122855 | 3803 | 119052 | 552 | 496 | 1566 | 0 | 116438 | 539 | 983.791 | 2 | 49 | 1035.02 | 11 | 1024.162 | 1 | 2 | 73 | 1021.1619999999999 | 4.7 | 1001.454 | 0 | 8 | 1009.388 | 2 | 293.203 | 0 | 293.203 | 1304.5910000000001 | 468.94300000000004 | 0 | 468.94300000000004 | 835.648 | 113 | 6 | 12 | 36 | 704.6022035 | 3.3 | 1217.5819999999999 | 1 | 79 | 1297.781 | 59 | 1239.164 | 54 | 64 | 1121.164 | 5.2 | 1654.58 | 16 | 421 | 2091.58 | 308 | 1783.58 | 5 | 19 | 73 | 1759.58 | 8.1 | 1156.827 | 163 | 73 | 1392.944 | 61 | 1332.139 | 4 | 5 | 1323.139 | 6.1 |
| 1976 | 120180 | 1943 | 3803 | 125926 | 5651 | 120275 | 510 | 520 | 1567 | 0 | 117678 | 540 | 978.6310000000001 | 2 | 11 | 991.49 | 47 | 944.429 | 1 | 3 | 9 | 940.429 | 4.3 | 926.183 | 0 | 6 | 932.0980000000001 | 2 | 468.94300000000004 | 0 | 468.94300000000004 | 1403.0410000000002 | 485.39599999999996 | 0 | 485.39599999999996 | 917.645 | 126 | 8 | 18 | 21 | 765.5295833 | 3.5 | 1202.751 | 1 | 59 | 1262.368 | 71 | 1191.691 | 49 | 76 | 1066.691 | 4.9 | 2048.828 | 14 | 308 | 2370.828 | 412 | 1958.828 | 6 | 16 | 25 | 1936.828 | 8.9 | 1271.4180000000001 | 193 | 61 | 1525.223 | 67 | 1458.108 | 3 | 10 | 1445.108 | 6.6 |
| 1977 | 122654 | 1968 | 5651 | 130273 | 8761 | 121512 | 468 | 527 | 1541 | 0 | 118976 | 540 | 1085.595 | 2 | 47 | 1134.65 | 185 | 949.7460000000001 | 2 | 2 | 86 | 945.7460000000001 | 4.3 | 1106.619 | 0 | 8 | 1114.503 | 2 | 485.39599999999996 | 0 | 485.39599999999996 | 1601.899 | 677.8860000000001 | 0 | 677.8860000000001 | 924.013 | 156 | 8 | 31 | 31 | 729.2325448 | 3.3 | 1039.282 | 1 | 71 | 1110.9589999999998 | 75 | 1035.795 | 34 | 62 | 939.795 | 4.3 | 2043.0629999999999 | 16 | 412 | 2471.063 | 423 | 2048.063 | 7 | 12 | 117 | 2029.0629999999999 | 9.2 | 1315.4720000000002 | 194 | 67 | 1576.5870000000002 | 64 | 1512.6270000000002 | 3 | 16 | 1493.6270000000002 | 6.8 |
| 1978 | 121461 | 2310 | 8761 | 132532 | 8907 | 123625 | 380 | 602 | 1497 | 0 | 121146 | 544 | 994.29 | 2 | 185 | 1181.2 | 207 | 974.2669999999999 | 1 | 4 | 75 | 969.2669999999999 | 4.4 | 920.422 | 0 | 6 | 926.91 | 2 | 677.8860000000001 | 0 | 677.8860000000001 | 1606.796 | 585.091 | 0 | 585.091 | 1021.705 | 261 | 9 | 60 | 50 | 692.0438958 | 3.1 | 1013.2860000000001 | 1 | 75 | 1089.45 | 70 | 1019.15 | 37 | 81 | 901.15 | 4.0 | 2074.202 | 18 | 423 | 2515.202 | 379 | 2136.202 | 4 | 12 | 70 | 2120.202 | 9.5 | 1445.4820000000002 | 224 | 64 | 1733.442 | 78 | 1655.0079999999998 | 6 | 22 | 1627.0079999999998 | 7.3 |
| 1979 | 123350 | 2305 | 8907 | 134562 | 8723 | 125839 | 401 | 620 | 1442 | 0 | 123376 | 548 | 984.6039999999999 | 2 | 207 | 1193.53 | 178 | 1015.7739999999999 | 1 | 4 | 90 | 1010.7739999999999 | 4.5 | 908.7130000000001 | 0 | 6 | 914.842 | 2 | 585.091 | 0 | 585.091 | 1501.933 | 485.24199999999996 | 0 | 485.24199999999996 | 1016.691 | 185 | 12 | 79 | 50 | 740.8014107000001 | 3.3 | 1035.239 | 0 | 70 | 1105.539 | 77 | 1028.5839999999998 | 42 | 73 | 913.584 | 4.1 | 2189.899 | 18 | 379 | 2586.899 | 407 | 2179.899 | 5 | 15 | 42 | 2159.899 | 9.6 | 1527.342 | 230 | 78 | 1835.776 | 106 | 1730.139 | 7 | 20 | 1703.139 | 7.6 |