Others titles
Montgomery County Cable Complaints
Montgomery County Cable Office
Keywords
Citizen Complaints
Cable Complaints
Complaints Filed Against Cable
Cable Types
Citizen Filing the Complaint
Cable Services
Montgomery Cable Complaints
Cable Service Assistance
Cable Construction Issues
Montgomery Cable Complaint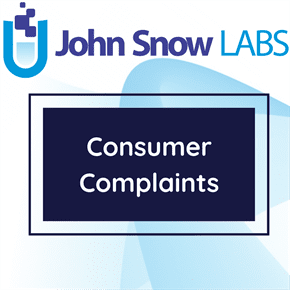 This dataset reflects all cable complaints filed with the Montgomery County Cable Office since January 2010. Complaints are filed in Montgomery County Cable Office.
Log in to download
Complexity
Get The Data
For getting access to data download links please read and accept the end-user license agreement.
Your Data License
Research

Non-Commercial, Share-Alike, Attribution

Free Forever

Commercial

Commercial Use, Remix & Adapt, White Label Log in to download
Description
Montgomery County offers assistance resolving cable and Internet service issues with franchised providers. Subscribers first contact the cable or broadband provider to resolve; if the issue is not resolved by the provider, the County escalates the complaint and work to obtain the relief available under local or federal law.
Complaints regarding damage from cable provider construction to yards, damage to outside cable equipment, and other construction issues can be reported directly to the Office of Cable & Broadband Services without having to first contact the cable provider.
Regarding cable and broadband complaints, the County has authority to assist subscribers with billing and credits, service quality, service interruption and outages, damage from construction issues. The County has no authority to order the cable providers to carry specific channels, offer a la carte per channel pricing, or reduce the cost of cable or Internet service. The County has limited authority to ensure that the rates for cable equipment and limited basic service (i.e., local broadcast and cable channels) comply with federal rate regulations.
About this Dataset
Data Info
| | |
| --- | --- |
| Date Created | 2015-02-04 |
| Last Modified | 2023-10-12 |
| Version | 2023-10-12 |
| Update Frequency | Quarterly |
| Temporal Coverage | 2010 to 2023 |
| Spatial Coverage | City of Montgomery |
| Source | John Snow Labs; Montgomery County Cable Office; |
| Source License URL | |
| Source License Requirements | N/A |
| Source Citation | N/A |
| Keywords | Citizen Complaints, Cable Complaints, Complaints Filed Against Cable, Cable Types, Citizen Filing the Complaint, Cable Services, Montgomery Cable Complaints, Cable Service Assistance, Cable Construction Issues |
| Other Titles | Montgomery County Cable Complaints, Montgomery County Cable Office |
Data Fields
| Name | Description | Type | Constraints |
| --- | --- | --- | --- |
| Date_of_Complaint | Date the complaint was received by the Cable Office | date | - |
| Date_of_Closure | Date the complaint was closed | date | - |
| Street | Street name of the person filing the complaint | string | - |
| City | City for the person filing the complaint | string | - |
| State_Abbreviation | State for the person filing the complaint | string | - |
| ZIP_Code | 5 digit postal Zip Code for the person filing the complaint | integer | level : Nominal |
| Cable_Provider | Name of the cable provider for the person filing the complaint | string | - |
| Is_Billing | If the complaint involved a billing issue "true" | boolean | - |
| Is_Service | If the complaint involved a service issue "true" | boolean | - |
| Is_Internet | If the complaint was related to Internet service "true" | boolean | - |
| Is_Telephone_Answering_Time | If the complaint involved the amount of time spent waiting on the telephone "true" | boolean | - |
| Is_Reception | If the complaint involved the signal quality (reception) "true" | boolean | - |
| Is_Construction | If the complaint was related to construction "true" | boolean | - |
| Is_Marketing | If the complaint was related to marketing "true" | boolean | - |
| Is_Installation | If the complaint was related to an installation issue "true" | boolean | - |
| Is_Cable_Service_Availability | If the complaint was related to lack of cable services available in the person's area "true" | boolean | - |
| Is_Cable_Line_Related | If the complaint was related to the physical cable line "true" | boolean | - |
| Is_Telephone_Service | If the complaint was related to telephone services from the cable provider "true" | boolean | - |
| Is_Other | If the complaint was related to an issue not captured by the previous columns in this table "true" | boolean | - |
Data Preview
| | | | | | | | | | | | | | | | | | | |
| --- | --- | --- | --- | --- | --- | --- | --- | --- | --- | --- | --- | --- | --- | --- | --- | --- | --- | --- |
| Date of Complaint | Date of Closure | Street | City | State Abbreviation | ZIP Code | Cable Provider | Is Billing | Is Service | Is Internet | Is Telephone Answering Time | Is Reception | Is Construction | Is Marketing | Is Installation | Is Cable Service Availability | Is Cable Line Related | Is Telephone Service | Is Other |
| 2019-10-14 | 2019-10-14 | | | MD | | Service Request | | | | | | | | | | | | |
| 2019-09-06 | 2019-09-06 | | | MD | | Service Request | | | | | | | | | | | | |
| 2019-09-16 | 2019-09-16 | | | MD | | Service Request | | | | | | | | | | | | |
| 2019-09-09 | 2019-09-09 | | | MD | | Service Request | | | | | | | | | | | | |
| 2019-09-04 | 2019-09-04 | | | MD | | Service Request | | | | | | | | | | | | |
| 2019-09-10 | 2019-09-10 | | | MD | | Service Request | | | | | | | | | | | | |
| 2019-09-05 | 2019-09-05 | | | MD | | Service Request | | | | | | | | | | | | |
| 2019-10-10 | 2019-10-10 | | | MD | | Service Request | | | | | | | | | | | | |
| 2019-09-13 | 2019-09-13 | | | MD | | Service Request | | | | | | | | | | | | |
| 2019-10-16 | 2019-10-16 | | | MD | | Service Request | | | | | | | | | | | | |