Others titles
Occupational Health Hearing Loss Assessment By Industry
Hearing Loss Prevalence Among US Employees By Industry
Keywords
Health Risk Assessment
Workplace Hazards
Employees Hearing Loss
Audiometry Test
Hearing Loss Test
Hearing Test Frequency
Hearing Threshold
Hearing Loss By Industry
Hearing Loss By Age
Hearing Loss By Gender
NIOSH Employees Hearing Loss Data By Industry In US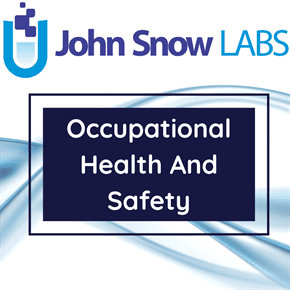 The dataset contains audiometric data collected from audiograms performed on workers who were exposed to hazardous noise levels on the job (≥85 dBA) and were tested to comply with government regulations or safety recommendations. The audiometric data from this dataset is based on audiograms performed from 2000 to 2008.
Log in to download
Complexity
Get The Data
For getting access to data download links please read and accept the end-user license agreement.
Your Data License
Research

Non-Commercial, Share-Alike, Attribution

Free Forever

Commercial

Commercial Use, Remix & Adapt, White Label Log in to download
Description
The source of data is provided by The National Institute for Occupational Safety and Health (NIOSH), whose mission is to develop new knowledge in the field of occupational safety and health and to transfer that knowledge into practice.
Twenty-two million workers are exposed to hazardous noise in the United States. The purpose of this study is to estimate the prevalence of hearing loss among U.S. industries. Hearing loss is detected and quantified by pure-tone audiometric testing [Yueh et al., 2003]. This consists of presenting sounds at different frequencies (measured in Hertz [Hz]) at various intensities (measured in decibels
[dB]) to each ear independently and recording the lowest intensity at which the sound was heard; that is, the threshold of hearing for that frequency in the tested ear. A higher threshold indicates poorer hearing.
De-identified audiometric data for male and female workers ages 18–65, who had higher occupational noise exposures than the general population, were collected from audiometric testing service providers and an occupational health clinic. In most cases, these workers had high exposures to occupational noise (i.e., at or above 85 dBA) and were tested to comply with government regulations or safety recommendations. These regulations requires employers to initiate a hearing conservation program for workers exposed to an 8-hr time-weighted average (TWA) noise level of 85 dBA or more, including audiometric testing, record keeping,
providing hearing protection to workers, and recording significant losses in hearing called OSHA (Occupational Safety and Health Administration) ''standard threshold shifts'' (Occupational Safety Training Systems) [Code of Federal Regulations, 1998, 2010]. However, there may be some instances where companies tested all of their workers, including those in low-noise areas, as part of an employee wellness program or to create their own reference group for comparison. Male and female workers between the ages of 18 and 65 years with at least one audiogram during the years 2000–2008 were included. NIOSH recruited these data providers to participate in the Occupational Hearing Loss Surveillance Project at conferences, via letter and e-mail, and over the phone.
The results of worker audiograms were used to identify hearing loss. All of the audiograms in this study included thresholds at frequencies 500, 1,000, 2,000, 3,000, 4,000, 6,000, and 8,000 Hz. Audiometric records also included dates of birth, gender, and North American Industry Classification System (NAICS) codes [US Department of Commerce and Kraus Organization Limited, 2007; Census, 2011] for tested workers.
Audiograms utilized in this study were originally collected for non-research purposes and could have contained inaccurate or incomplete information. Audiograms that did not meet quality standards or displayed attributes indicating that hearing impairment may be due to non-occupational factors or pathology were excluded from the analysis. These determinations were made by a licensed audiologist and are supported by current research and practice. If the year of birth, gender, state, or NAICS code was missing, the entire audiogram was excluded. Audiograms that did not include the 1,000, 2,000, 3,000, and 4,000 Hz frequencies necessary for determining hearing loss were excluded for the affected ear, including those with threshold values with ''no response at maximum value''. A maximum value was not assigned when the threshold provided was ''no response at maximum value'' because maximum values varied by provider and year or were unknown, and noise exposure rarely causes a complete loss of hearing at a particular frequency without pathology.
Audiograms with any of the following criteria were eliminated:
– Unlikely thresholds, defined as values which differed by 50 dB or more from the thresholds at both adjacent frequencies (or from the only adjacent frequency, if the 500 Hz threshold exceeded the 1,000 Hz threshold, or if the 6,000 Hz threshold exceeded the 8,000 Hz threshold), as such values suggest the presence of testing errors [Franks, 1999].
– Negative slope, defined by a 500 Hz threshold at least 15 dB higher than the 1,000 Hz threshold or a 1,000 Hz threshold at least 10 dB higher than the 2,000 Hz threshold, unless three conditions were met: the thresholds at these three frequencies were all 20 dB or better, the 500 Hz threshold was not higher than the 1,000 Hz threshold, and the 1,000 Hz threshold was no more than 10 dB higher than the 2,000 Hz threshold. The negative slope is an indication of excessive background noise during testing [Suter, 2002] and can result in artificially elevated thresholds [Franks et al., 1992; Frank and Williams, 1994].
– Large inter-aural differences, defined as thresholds which differed by 40 dB or more at the same frequency between ears, as such differences are rarely due primarily to occupational noise exposure [Arslan and Orzan, 1998] and require special test procedures to accurately ascertain the threshold in the poorer ear [Martin, 1986]. Occupational exposures generally produce bilateral symmetrical hearing losses [Simpson et al., 1993; Arslan and Orzan, 1998], however, unilateral hearing loss can occur when exposures are strongly sided, but the differences between ears are usually less severe than 40 dB [Dufresne et al., 1988; Simpson et al., 1993; Arslan and Orzan, 1998].
Only the last audiogram for each worker meeting study requirements was included in the analysis.
The industry for each audiogram was coded by either the data provider or NIOSH using the North American Industry Classification System (NAICS). Since audiometric testing is usually conducted for workers employed in noisy workplaces, and when required by government regulations, and since no noise exposure measurements for the workers were available, audiometric data from workers known to be employed in quiet environments were not available.
About this Dataset
Data Info
| | |
| --- | --- |
| Date Created | 2014-05 |
| Last Modified | 2019-09-16 |
| Version | 2019-09-16 |
| Update Frequency | Irregular |
| Temporal Coverage | 2000-2008 |
| Spatial Coverage | United States |
| Source | John Snow Labs; Centers for Disease Control and Prevention (CDC), The National Institute for Occupational Safety and Health; |
| Source License URL | |
| Source License Requirements | N/A |
| Source Citation | N/A |
| Keywords | Health Risk Assessment, Workplace Hazards, Employees Hearing Loss, Audiometry Test, Hearing Loss Test, Hearing Test Frequency, Hearing Threshold, Hearing Loss By Industry, Hearing Loss By Age, Hearing Loss By Gender |
| Other Titles | Occupational Health Hearing Loss Assessment By Industry, Hearing Loss Prevalence Among US Employees By Industry |
Data Fields
| Name | Description | Type | Constraints |
| --- | --- | --- | --- |
| NIOSH_ID_Number | The arbitrary unique number assigned to each worker | integer | level : Nominalrequired : 1unique : 1 |
| Test_Date | The date when audiometric testing was conducted | date | required : 1 |
| Age_Group_in_Years | The demographic group to which the tested person age belongs | string | required : 1 |
| Gender | The gender of the tested person | string | enum : Array ( [0] => Male [1] => Female ) |
| US_Geographical_Region | The U.S. geographical region where the employee workplace is located | string | enum : Array ( [0] => Mid-Atlantic [1] => Mid West [2] => New England [3] => South [4] => Southwest [5] => West ) |
| NAICS_Code | The North American Industry Classification code of the industry | integer | level : Nominalrequired : 1 |
| NAICS_Code_Description | Description of the North American Industry Classification code of the industry | string | required : 1 |
| Left_Ear_Hearing_500_Hertz | The threshold value for a perceived sound at 500 Hertz frequency, with the left ear | integer | level : Ratio |
| Left_Ear_Hearing_1000_Hertz | The threshold value for a perceived sound at 1000 Hertz frequency, with the left ear | integer | level : Ratio |
| Left_Ear_Hearing_2000_Hertz | The threshold value for a perceived sound at 2000 Hertz frequency, with the left ear | integer | level : Ratio |
| Left_Ear_Hearing_3000_Hertz | The threshold value for a perceived sound at 3000 Hertz frequency, with the left ear | integer | level : Ratio |
| Left_Ear_Hearing_4000_Hertz | The threshold value for a perceived sound at 4000 Hertz frequency, with the left ear | integer | level : Ratio |
| Left_Ear_Hearing_6000_Hertz | The threshold value for a perceived sound at 6000 Hertz frequency, with the left ear | integer | level : Ratio |
| Left_Ear_Hearing_8000_Hertz | The threshold value for a perceived sound at 8000 Hertz frequency, with the left ear | integer | level : Ratio |
| Right_Ear_Hearing_500_Hertz | The threshold value for a perceived sound at 500 Hertz frequency, with the right ear | integer | level : Ratio |
| Right_Ear_Hearing_1000_Hertz | The threshold value for a perceived sound at 1000 Hertz frequency, with the right ear | integer | level : Ratio |
| Right_Ear_Hearing_2000_Hertz | The threshold value for a perceived sound at 2000 Hertz frequency, with the right ear | integer | level : Ratio |
| Right_Ear_Hearing_3000_Hertz | The threshold value for a perceived sound at 3000 Hertz frequency, with the right ear | integer | level : Ratio |
| Right_Ear_Hearing_4000_Hertz | The threshold value for a perceived sound at 4000 Hertz frequency, with the right ear | integer | level : Ratio |
| Right_Ear_Hearing_6000_Hertz | The threshold value for a perceived sound at 6000 Hertz frequency, with the right ear | integer | level : Ratio |
| Right_Ear_Hearing_8000_Hertz | The threshold value for a perceived sound at 8000 Hertz frequency, with the right ear | integer | level : Ratio |
Data Preview
| | | | | | | | | | | | | | | | | | | | | |
| --- | --- | --- | --- | --- | --- | --- | --- | --- | --- | --- | --- | --- | --- | --- | --- | --- | --- | --- | --- | --- |
| NIOSH ID Number | Test Date | Age Group in Years | Gender | US Geographical Region | NAICS Code | NAICS Code Description | Left Ear Hearing 500 Hertz | Left Ear Hearing 1000 Hertz | Left Ear Hearing 2000 Hertz | Left Ear Hearing 3000 Hertz | Left Ear Hearing 4000 Hertz | Left Ear Hearing 6000 Hertz | Left Ear Hearing 8000 Hertz | Right Ear Hearing 500 Hertz | Right Ear Hearing 1000 Hertz | Right Ear Hearing 2000 Hertz | Right Ear Hearing 3000 Hertz | Right Ear Hearing 4000 Hertz | Right Ear Hearing 6000 Hertz | Right Ear Hearing 8000 Hertz |
| 1 | 2007-02-12 | 46-55 | Male | Mid-Atlantic | 331512 | Steel Investment Foundries | 10 | 5 | 5 | 15 | 5 | 0 | 20 | 20 | 20 | 10 | 10 | 25 | 30 | 45 |
| 2 | 2008-02-29 | 36-45 | Male | Mid-Atlantic | 331512 | Steel Investment Foundries | 15 | 5 | 15 | 20 | 20 | 15 | 15 | 10 | 0 | 10 | 15 | 30 | 20 | 15 |
| 3 | 2006-02-08 | 36-45 | Male | Mid-Atlantic | 331512 | Steel Investment Foundries | 25 | 20 | 15 | 20 | 35 | 25 | 15 | 20 | 20 | 10 | 15 | 40 | 30 | 30 |
| 6 | 2008-02-29 | 36-45 | Male | Mid-Atlantic | 331512 | Steel Investment Foundries | 10 | 10 | 10 | 35 | 50 | 30 | 10 | 10 | 10 | 5 | 30 | 35 | 25 | 20 |
| 8 | 2006-02-08 | 36-45 | Male | Mid-Atlantic | 331512 | Steel Investment Foundries | 15 | 15 | 5 | 15 | 45 | 30 | 20 | 15 | 15 | 5 | 40 | 50 | 20 | 5 |
| 9 | 2008-02-29 | 36-45 | Male | Mid-Atlantic | 331512 | Steel Investment Foundries | 10 | 5 | 0 | 5 | 15 | 15 | 15 | 5 | 0 | 5 | 5 | 5 | 5 | 20 |
| 10 | 2008-02-29 | 36-45 | Male | Mid-Atlantic | 331512 | Steel Investment Foundries | 5 | 0 | 5 | 5 | 5 | 10 | 0 | 10 | 5 | 5 | 5 | 5 | 5 | 0 |
| 11 | 2008-02-29 | 36-45 | Male | Mid-Atlantic | 331512 | Steel Investment Foundries | 30 | 20 | 25 | 60 | 60 | 60 | 30 | 25 | 20 | 35 | 65 | 65 | 70 | 50 |
| 12 | 2008-02-29 | 36-45 | Male | Mid-Atlantic | 331512 | Steel Investment Foundries | 15 | 10 | 5 | 5 | 35 | 20 | 5 | 10 | 15 | 5 | 25 | 40 | 10 | 20 |
| 13 | 2005-02-08 | 36-45 | Male | Mid-Atlantic | 331512 | Steel Investment Foundries | 10 | 5 | 10 | 45 | 50 | 35 | 30 | 10 | 10 | 10 | 10 | 20 | 5 | 20 |