Others titles
Vehicle Accidents
NYPD Road Accidents
Keywords
Motor Vehicle Accidents
Vehicle Collisions
Motor Vehicle Collisions NYPD
Road Accidents
NYPD Motor Vehicle Collisions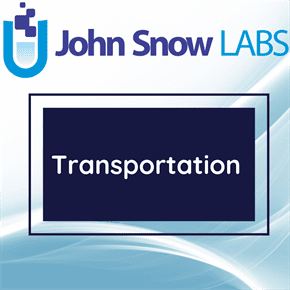 In New York City (NYC), more than 200,000 motor vehicle collisions happen every year. This means about every 3 minute, a collision happens somewhere in NYC. To reduce collisions, there is a need to discover the key factors to improve. The use of NYC collision data and historical weather data to identify the worst location (total number of collisions) and worst weather condition (frequency of collision)
Log in to download
Complexity
Get The Data
For getting access to data download links please read and accept the end-user license agreement.
Your Data License
Research

Non-Commercial, Share-Alike, Attribution

Free Forever

Commercial

Commercial Use, Remix & Adapt, White Label Log in to download
Description
In this NYC collision dataset, one can easily identify various worst locations other than total number of vehicle collision. For example number of people injured, number of pedestrians injured and specific vehicle type collision. "The worst taxi-taxi collision locations." That is Penn Station/ Madison Square Garden. This location has huge human and taxi traffic. In fact, these surrounding blocks hold all top 4 worst taxi-taxi collision locations. This doesn't sound like a coincidence but has a very good reason to invite taxi collisions. Looking carefully, the taxi pick-up and drop-off places are mixed in this location. Making a clear separation between pick-up and drop-off would improve number of collisions in this busy location.
About this Dataset
Data Info
| | |
| --- | --- |
| Date Created | 2015-02-04 |
| Last Modified | 2023-11-24 |
| Version | 2023-11-24 |
| Update Frequency | Annual |
| Temporal Coverage | 2012-2023 |
| Spatial Coverage | United States |
| Source | John Snow Labs; City of New York; |
| Source License URL | |
| Source License Requirements | N/A |
| Source Citation | N/A |
| Keywords | Motor Vehicle Accidents, Vehicle Collisions, Motor Vehicle Collisions NYPD, Road Accidents |
| Other Titles | Vehicle Accidents, NYPD Road Accidents |
Data Fields
| Name | Description | Type | Constraints |
| --- | --- | --- | --- |
| Date | Date of Motor Vehicle Collision | date | - |
| Time | Time Of Motor Vehicle Collision | string | - |
| Borough | Borough Name | string | - |
| ZIP_Code | ZIP Code where Motor Vehicle collision occurred | integer | level : Nominal |
| Latitude | Latitude Location where Motor Vehicle collision occurred | number | - |
| Longitude | Longitude Location where Motor Vehicle collision occurred | number | - |
| On_Street_Name | Street Name where Motor Vehicle collision occurred | string | - |
| Cross_Street_Name | Cross Street Name where Motor Vehicle collision occurred | string | - |
| Off_Street_Name | Off Street Name where Motor Vehicle collision occurred | string | - |
| Number_Of_Persons_Injured | Number Of Persons Injured | integer | level : Ratio |
| Number_Of_Persons_Killed | Number of Persons Killed in collision | integer | level : Ratio |
| Number_Of_Pedestrians_Injured | Number of Pedestrians Injured in collision | integer | level : Ratio |
| Number_Of_Pedestrians_Killed | Number of Persons Killed in collision | integer | level : Ratio |
| Number_Of_Cyclist_Injured | Number of Cyclist Injured in collision | integer | level : Ratio |
| Number_Of_Cyclist_Killed | Number of Cyclist Killed in collision | integer | level : Ratio |
| Number_Of_Motorist_Injured | Number of Motorist Injured in collision | integer | level : Ratio |
| Number_Of_Motorist_Killed | Number of Motorist Killed in collision | integer | level : Ratio |
| Contributing_Factors_Vehicle_1 | Factors that were involved in the collision. | string | - |
| Contributing_Factors_Vehicle_2 | Factors that were involved in the collision. | string | - |
| Contributing_Factors_Vehicle_3 | Factors that were involved in the collision. | string | - |
| Contributing_Factors_Vehicle_4 | Factors that were involved in the collision. | string | - |
| Contributing_Factors_Vehicle_5 | Factors that were involved in the collision. | string | - |
| Unique_Key | Unique Key of saving the collision record | integer | level : Nominal |
| Vehicle_Type_Code_1 | Type of Vehicle which was involved in accident | string | - |
| Vehicle_Type_Code_2 | Type of Vehicle which was involved in accident | string | - |
| Vehicle_Type_Code_3 | Type of Vehicle which was involved in accident | string | - |
| Vehicle_Type_Code_4 | Type of Vehicle which was involved in accident | string | - |
| Vehicle_Type_Code_5 | Type of Vehicle which was involved in accident | string | - |
Data Preview
| | | | | | | | | | | | | | | | | | | | | | | | | | | | |
| --- | --- | --- | --- | --- | --- | --- | --- | --- | --- | --- | --- | --- | --- | --- | --- | --- | --- | --- | --- | --- | --- | --- | --- | --- | --- | --- | --- |
| Date | Time | Borough | ZIP Code | Latitude | Longitude | On Street Name | Cross Street Name | Off Street Name | Number Of Persons Injured | Number Of Persons Killed | Number Of Pedestrians Injured | Number Of Pedestrians Killed | Number Of Cyclist Injured | Number Of Cyclist Killed | Number Of Motorist Injured | Number Of Motorist Killed | Contributing Factors Vehicle 1 | Contributing Factors Vehicle 2 | Contributing Factors Vehicle 3 | Contributing Factors Vehicle 4 | Contributing Factors Vehicle 5 | Unique Key | Vehicle Type Code 1 | Vehicle Type Code 2 | Vehicle Type Code 3 | Vehicle Type Code 4 | Vehicle Type Code 5 |
| 2016-12-17 | 14:30 | | | 40.854286 | | HUTCHINSON RIVER PARKWAY | | | 0 | 0 | 0 | 0 | 0 | 0 | 0 | 0 | Pavement Slippery | | | | | 3581787 | Station Wagon/Sport Utility Vehicle | | | | |
| 2018-04-18 | 10:37 | | | 40.75837 | | QUEENSBORO BRIDGE UPPER ROADWAY | | | 0 | 0 | 0 | 0 | 0 | 0 | 0 | 0 | Unsafe Lane Changing | Unspecified | | | | 3885895 | Sedan | Taxi | | | |
| 2018-09-06 | 11:45 | | | 40.75837 | | QUEENSBORO BRIDGE UPPER ROADWAY | | | 0 | 0 | 0 | 0 | 0 | 0 | 0 | 0 | Unspecified | Unspecified | | | | 3975700 | Sedan | Sedan | | | |
| 2018-08-20 | 10:00 | | | 40.75837 | | QUEENSBORO BRIDGE UPPER ROADWAY | | | 0 | 0 | 0 | 0 | 0 | 0 | 0 | 0 | Driver Inattention/Distraction | Unspecified | | | | 3965268 | Sedan | Sedan | | | |
| 2018-08-08 | 12:43 | | | 40.75837 | | QUEENSBORO BRIDGE UPPER ROADWAY | | | 0 | 0 | 0 | 0 | 0 | 0 | 0 | 0 | Following Too Closely | Unspecified | | | | 3958909 | Station Wagon/Sport Utility Vehicle | Station Wagon/Sport Utility Vehicle | | | |
| 2018-06-28 | 7:20 | | | 40.75837 | | QUEENSBORO BRIDGE UPPER ROADWAY | | | 1 | 0 | 0 | 0 | 0 | 0 | 1 | 0 | Following Too Closely | Unspecified | | | | 3931007 | Convertible | Station Wagon/Sport Utility Vehicle | | | |
| 2018-06-14 | 9:50 | | | 40.75837 | | QUEENSBORO BRIDGE UPPER ROADWAY | | | 0 | 0 | 0 | 0 | 0 | 0 | 0 | 0 | Unspecified | | | | | 3922984 | Sedan | | | | |
| 2018-06-18 | 16:35 | | | 40.75837 | | QUEENSBORO BRIDGE UPPER ROADWAY | | | 0 | 0 | 0 | 0 | 0 | 0 | 0 | 0 | Driver Inattention/Distraction | Driver Inattention/Distraction | | | | 3938631 | Station Wagon/Sport Utility Vehicle | Sedan | | | |
| 2018-06-21 | 17:14 | | | 40.75837 | | QUEENSBORO BRIDGE UPPER ROADWAY | | | 0 | 0 | 0 | 0 | 0 | 0 | 0 | 0 | Driver Inattention/Distraction | Unspecified | | | | 3926553 | Sedan | Sedan | | | |
| 2018-06-09 | 18:10 | | | 40.75837 | | QUEENSBORO BRIDGE UPPER ROADWAY | | | 0 | 0 | 0 | 0 | 0 | 0 | 0 | 0 | Unsafe Lane Changing | Unspecified | | | | 3918430 | Sedan | Taxi | | | |