Others titles
New York State Energy Efficiency
2010 NYS Energy Use Intensity Data
2011 NYS Energy Use Intensity Data
2012 NYS Energy Use Intensity Data
2013 NYS Energy Use Intensity Data
2014 NYS Energy Use Intensity Data
2015 NYS Energy Use Intensity Data
2016 NYS Energy Use Intensity Data
2017 NYS Energy Use Intensity Data
2018 NYS Energy Use Intensity Data
Keywords
Energy and Buildings
Energy Efficient Buildings
NYS Government Building Energy
Energy Use Intensity Data
Government Building Energy
NYS Government Building Energy Use Intensity Data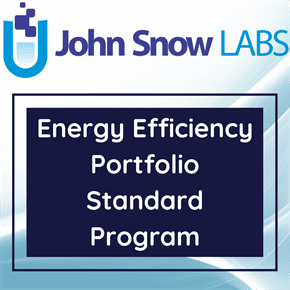 This dataset shows the data of energy intensity for NYS (New York State) Government building for Beginning State Fiscal Year 2010 to 2018.
Log in to download
Complexity
Get The Data
For getting access to data download links please read and accept the end-user license agreement.
Your Data License
Research

Non-Commercial, Share-Alike, Attribution

Free Forever

Commercial

Commercial Use, Remix & Adapt, White Label Log in to download
Description
The Build Smart NY was established by Executive Order 88 and mandates a reduction in energy consumption by 20% in government owned and operated buildings by 2020. Site utility data has been collected for all government buildings larger than 20,000 square feet and this has been converted to Source Energy Use Intensity (EUI) which is a ratio of Source Energy Use to gross square footage. The Source EUI will be used as a performance metric to achieve the 20% reduction targets.
About this Dataset
Data Info
| | |
| --- | --- |
| Date Created | 2015-10-15 |
| Last Modified | 2021-11-29 |
| Version | 2021-11-29 |
| Update Frequency | Annual |
| Temporal Coverage | N/A |
| Spatial Coverage | New York State |
| Source | John Snow Labs; Data City of New York; |
| Source License URL | |
| Source License Requirements | N/A |
| Source Citation | N/A |
| Keywords | Energy and Buildings, Energy Efficient Buildings, NYS Government Building Energy, Energy Use Intensity Data, Government Building Energy |
| Other Titles | New York State Energy Efficiency, 2010 NYS Energy Use Intensity Data, 2011 NYS Energy Use Intensity Data, 2012 NYS Energy Use Intensity Data, 2013 NYS Energy Use Intensity Data, 2014 NYS Energy Use Intensity Data, 2015 NYS Energy Use Intensity Data, 2016 NYS Energy Use Intensity Data, 2017 NYS Energy Use Intensity Data, 2018 NYS Energy Use Intensity Data |
Data Fields
| Name | Description | Type | Constraints |
| --- | --- | --- | --- |
| Agency_Name | Affected State Entity eligible for Executive Order 88 Reporting. | string | - |
| Building_Facility_Name | Individually metered building or master metered campus within each state entity. | string | - |
| ZIP_Code | | integer | level : Nominal |
| Fiscal_Year | State Fiscal Year [April 1st – March 31st] of reporting period from beginning year to ending year. | string | - |
| Gross_Floor_Area | The gross square footage-the sum of all areas on all floors of a building included within the outside faces of its exterior walls, including all vertical penetration areas for circulation and shaft areas that connect one floor to another. | integer | level : Ratio |
| Source_Kilo_British_Thermal_Unit | The total kBtu (Kilo British Thermal Unit) site is converted to Source Energy which takes into account the fuels consumed in the generation, transmission, and distribution of electricity, as well as the energy losses from storage, distribution, and delivery of each unit fuel. | number | level : Ratio |
| Source_Energy_Use_Intensity | The Source kBtu divided by the gross square footage generates the Energy Use Intensity-which is the standard performance metric used to measure Executive Order 88 goals. | number | level : Ratio |
Data Preview
| | | | | | | |
| --- | --- | --- | --- | --- | --- | --- |
| Agency Name | Building Facility Name | ZIP Code | Fiscal Year | Gross Floor Area | Source Kilo British Thermal Unit | Source Energy Use Intensity |
| Adirondack Park Agency | Adirondack Park Agency Office | 12977 | 2010-11 | 22000 | 2958380 | 134 |
| Agriculture and Markets | NY State Fair | 13209 | 2010-11 | 663300 | 84508330 | 127 |
| CUNY | Baruch College Campus | 10010 | 2010-11 | 1572632 | 383849490 | 244 |
| CUNY | Brooklyn College Campus | 11210 | 2010-11 | 2404930 | 786802490 | 327 |
| CUNY | Central Office Campus | 10075 | 2010-11 | 99594 | 61158590 | 614 |
| CUNY | City College Of New York Campus | 10031 | 2010-11 | 2959867 | 899150690 | 304 |
| CUNY | City Tech College Campus | 11201 | 2010-11 | 1098248 | 245774100 | 224 |
| CUNY | College Of Staten Island Campus | 10314 | 2010-11 | 1354984 | 416209300 | 307 |
| CUNY | Graduate Center | 10016 | 2010-11 | 680546 | 146248920 | 215 |
| CUNY | Honors College | 10023 | 2010-11 | 24096 | 7350300 | 305 |